Free Summer Recipes from Rizzoli
July 8, 2022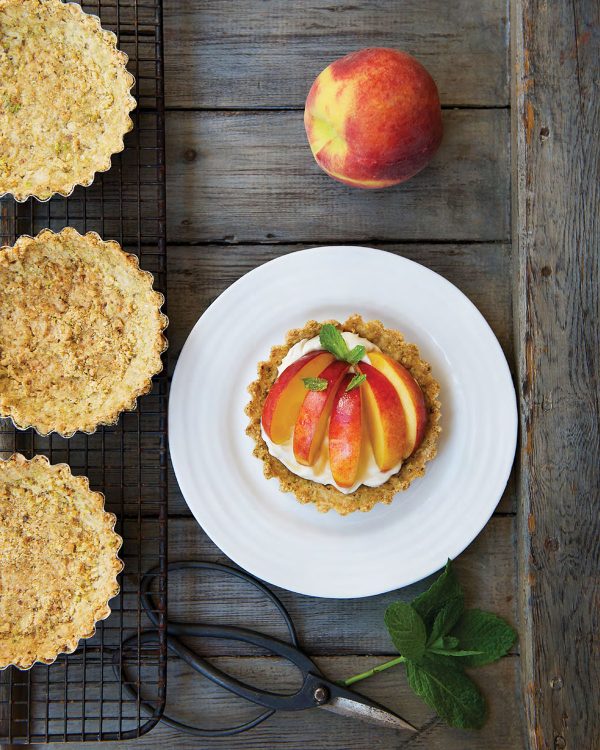 We've officially entered the long stretch of summer, a season that inspires outdoor gatherings where we can enjoy time spent with friends and family, as well as in the beautiful weather. Whether you're planning a low-key affair or a refined al fresco meal, we present an array of recipes for all your courses, from seasonal salads to light and refreshing cocktails.
---
SETTING A SUMMER TABLE
---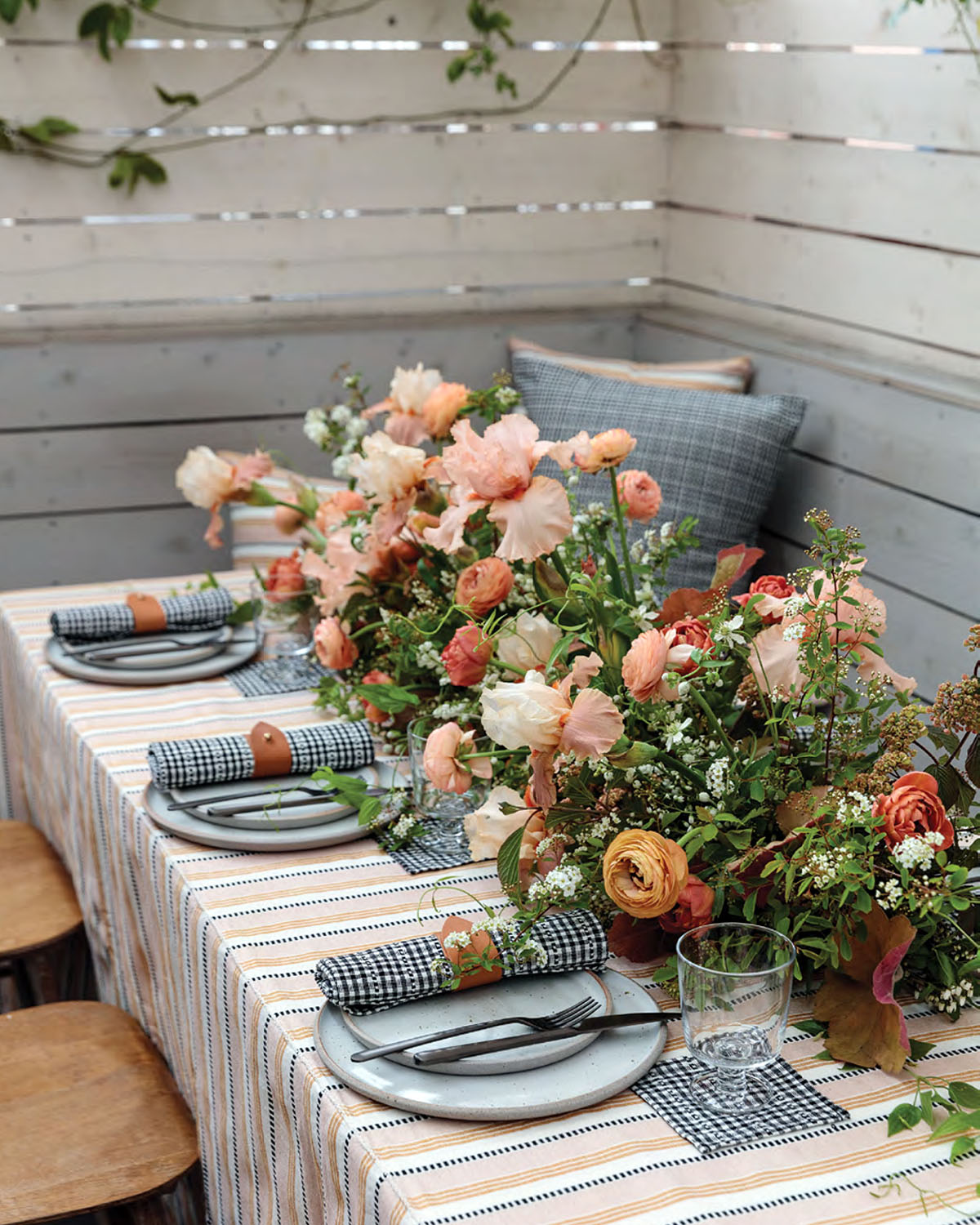 "When I create arrangements, I work from a place where the style of the tabletop conveys an organic connection with the environment around it. I want my work to reflect not only the spirit of the gathering or celebration, but also the time of year and location."
Go behind-the scenes with Kristen Caissie of Moon Canyon as she shares her California style of setting creative summer tables with floral-based arrangements.
---
SUMMER SALADS
---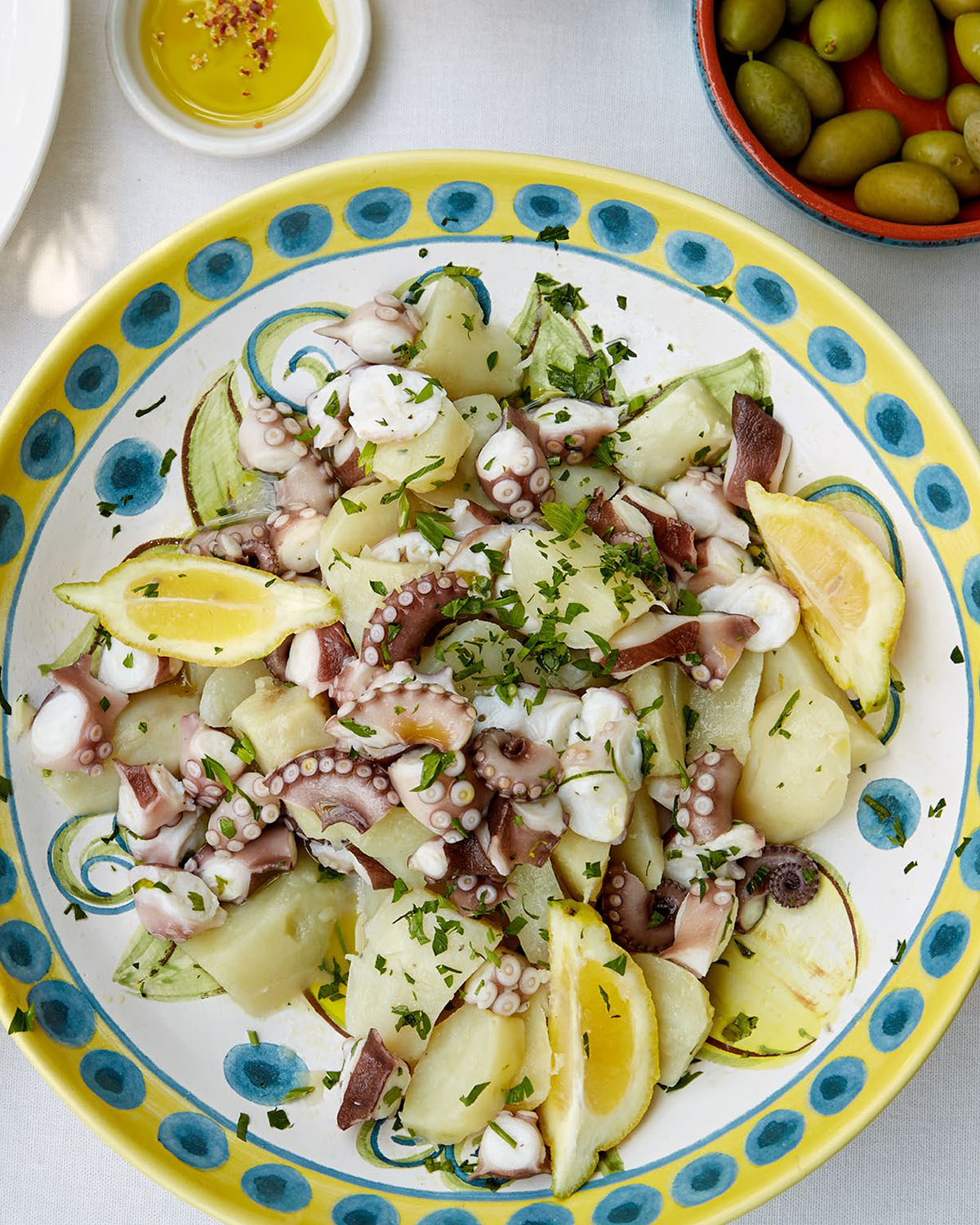 Octopus & Potato Salad
This simple yet classic octopus and potato dish is a distillation of the fundamentals of Mediterranean cuisine.
---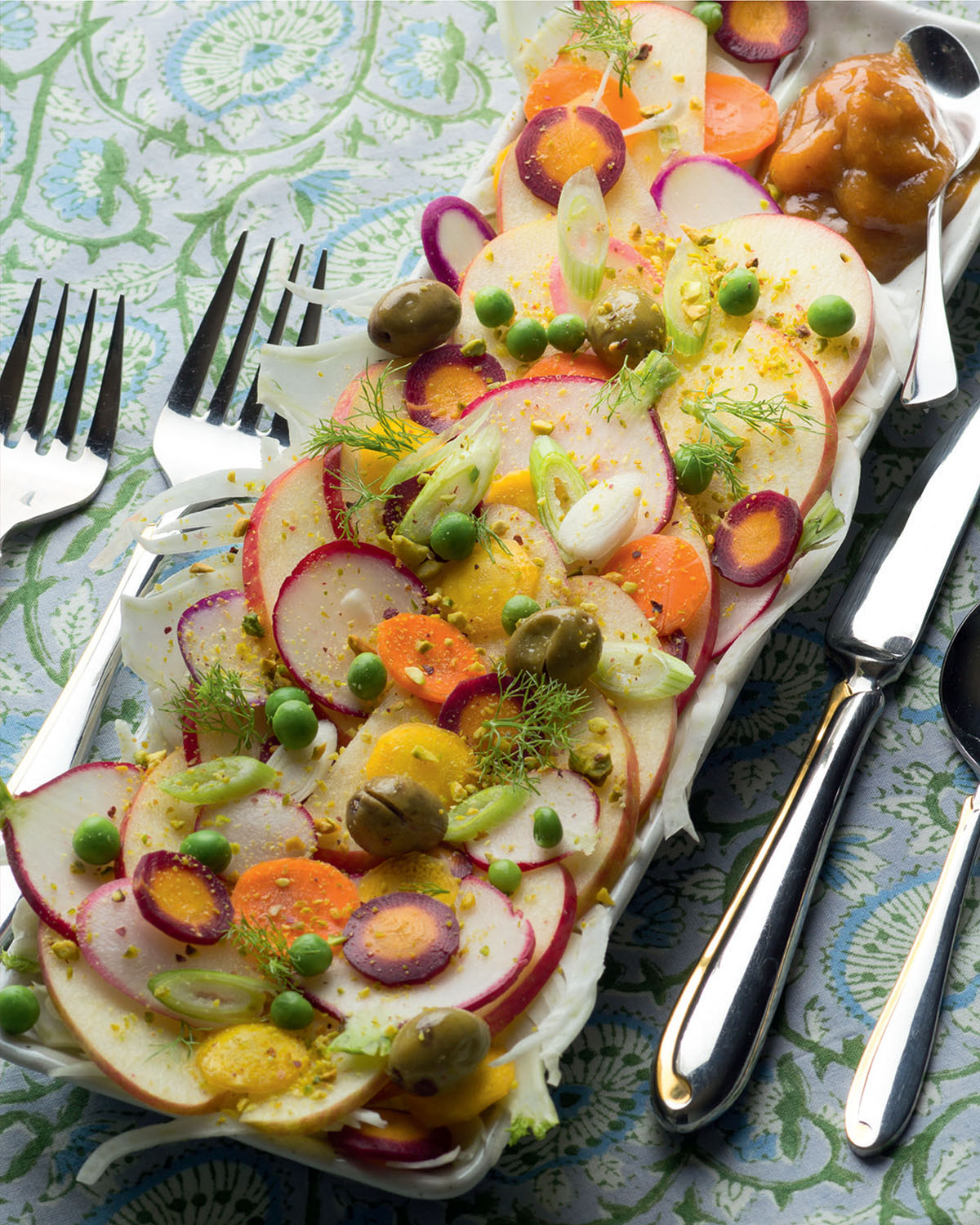 Apple Fennel Summer Salad
This refreshing raw summer salad is a medley of mid-August farm vegetables, crisp Fuji apples, and green olives in a light oil-free dressing.
---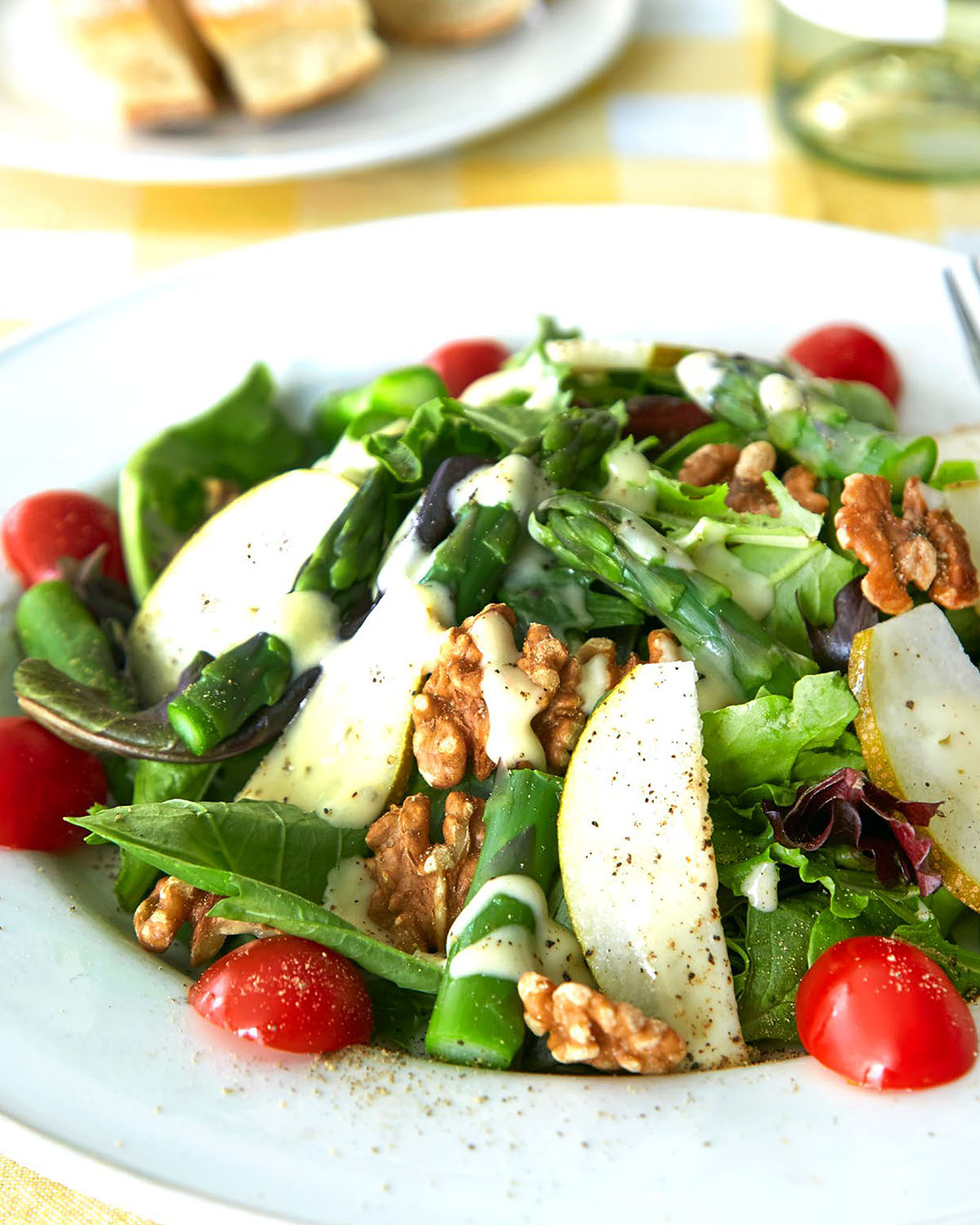 Chopra Salad
Deepak Chopra, who writes eloquently of the mind-body benefits of a healthy diet, inspired this pear and walnut-based favorite.
---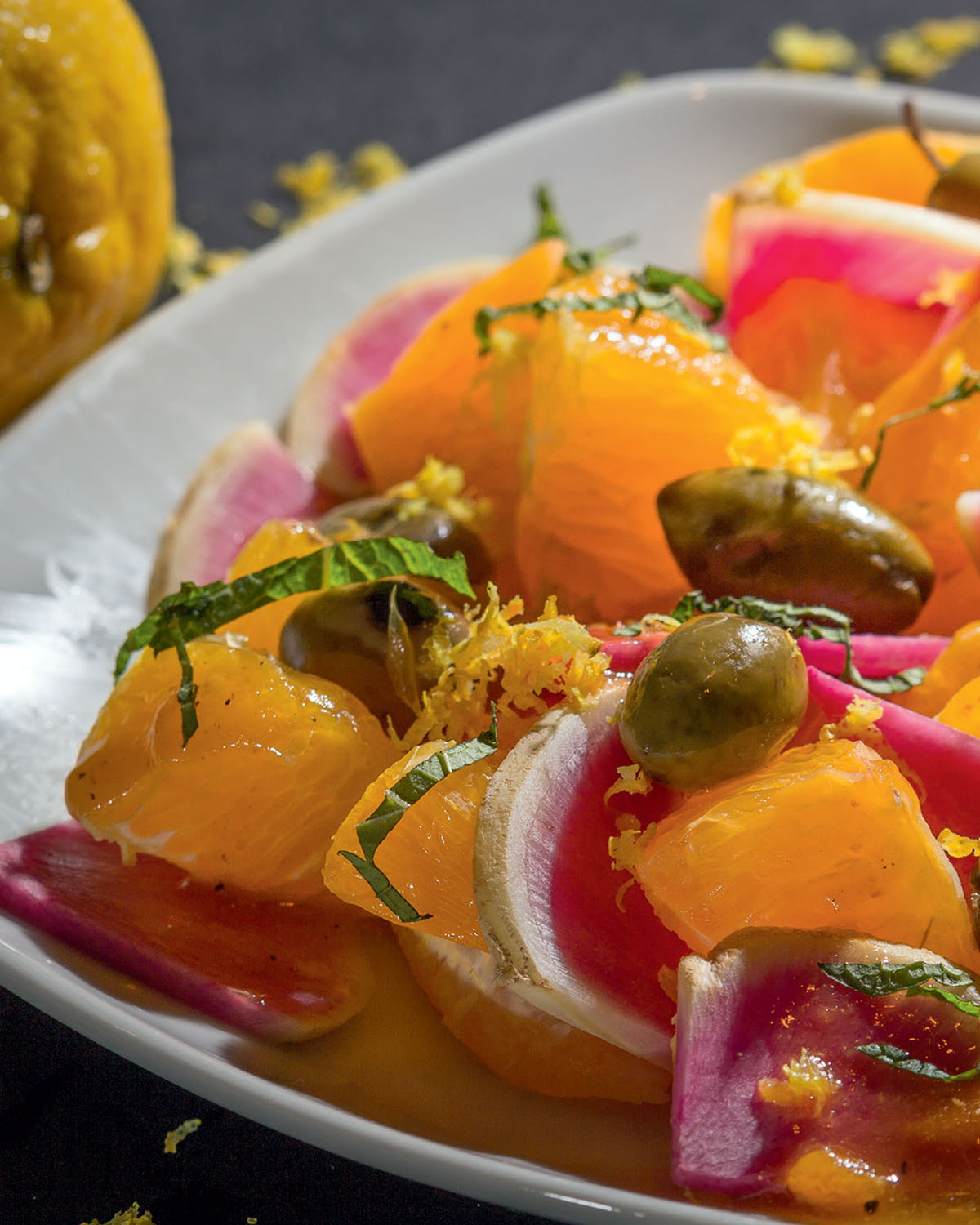 ---
GARDEN LUNCH
---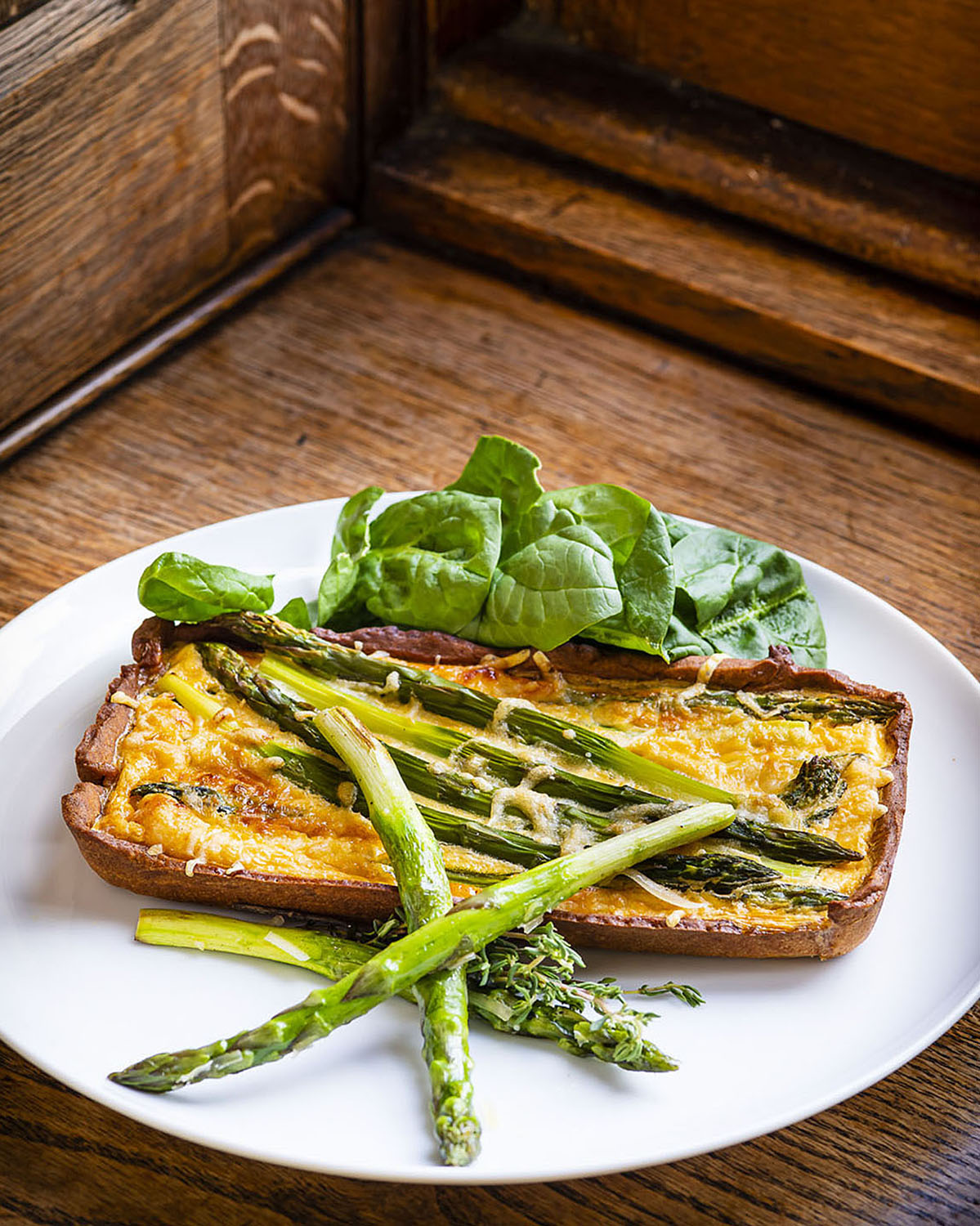 Asparagus Tart
A flaky, buttery, and cheesy way to deliver your favorite vegetable.
---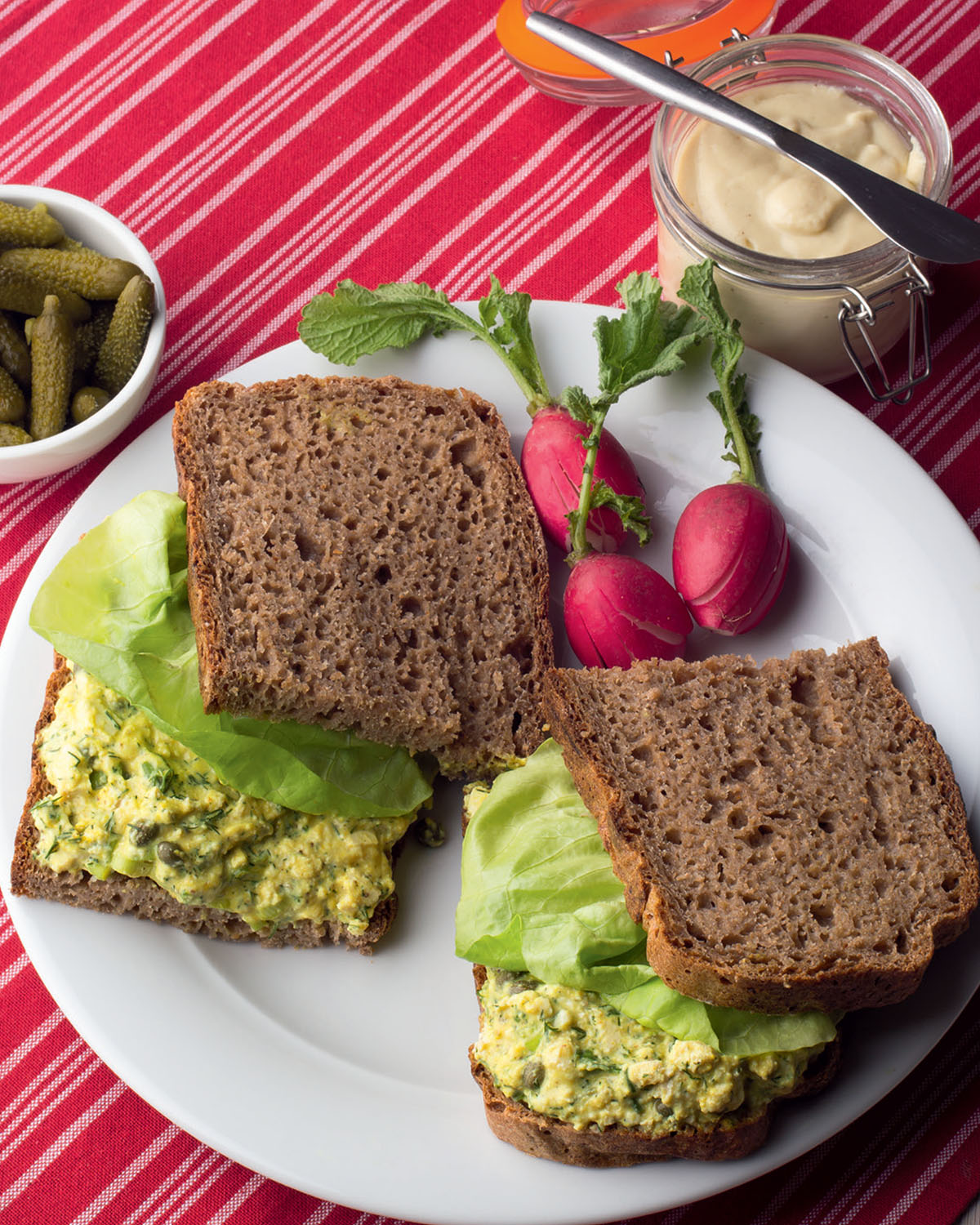 Vegan Eggless Salad
A little vegetable sleight of hand and familiar seasonings like dill, capers, and cornichons evoke a tasty, healthy alternative to egg salad.
---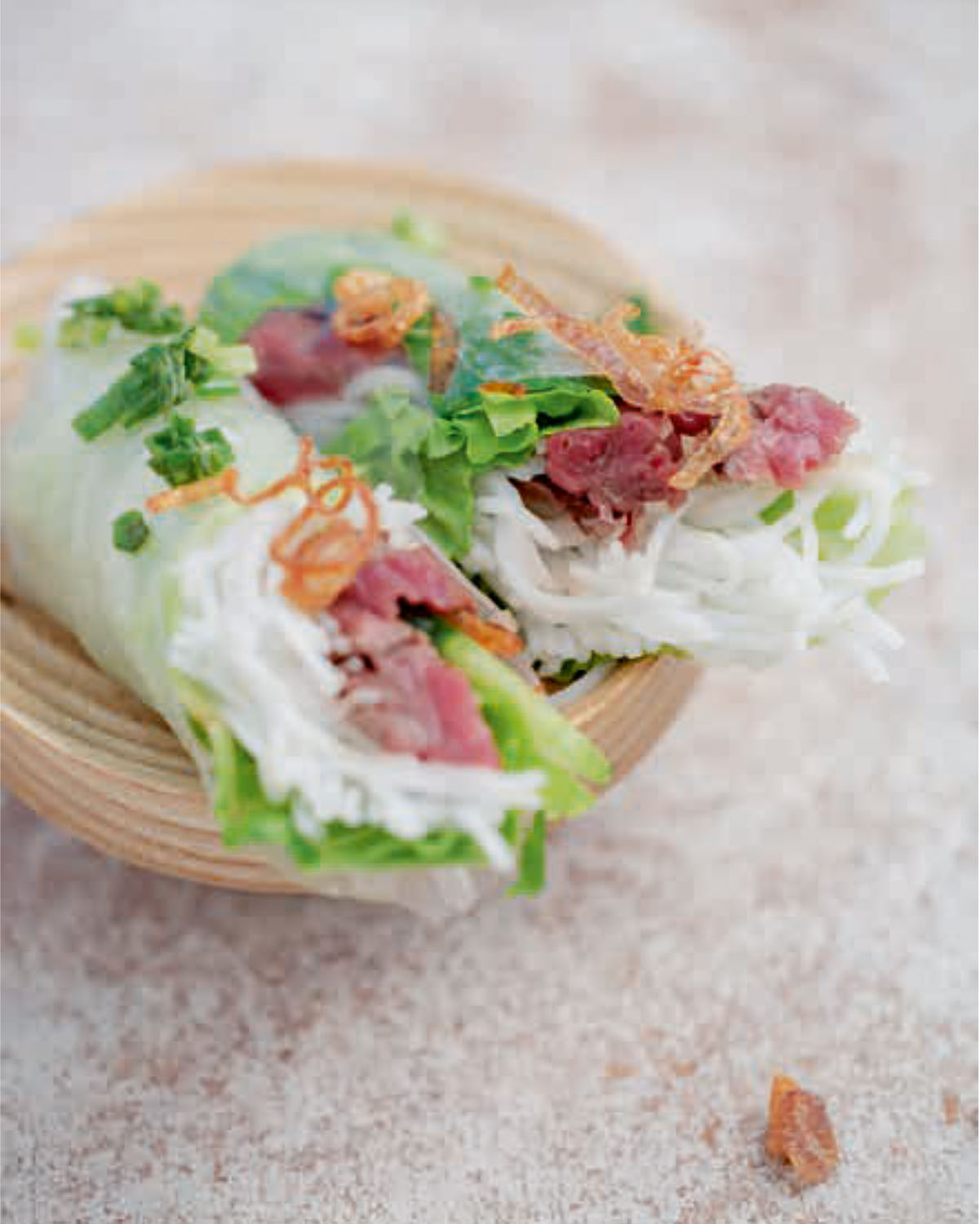 ---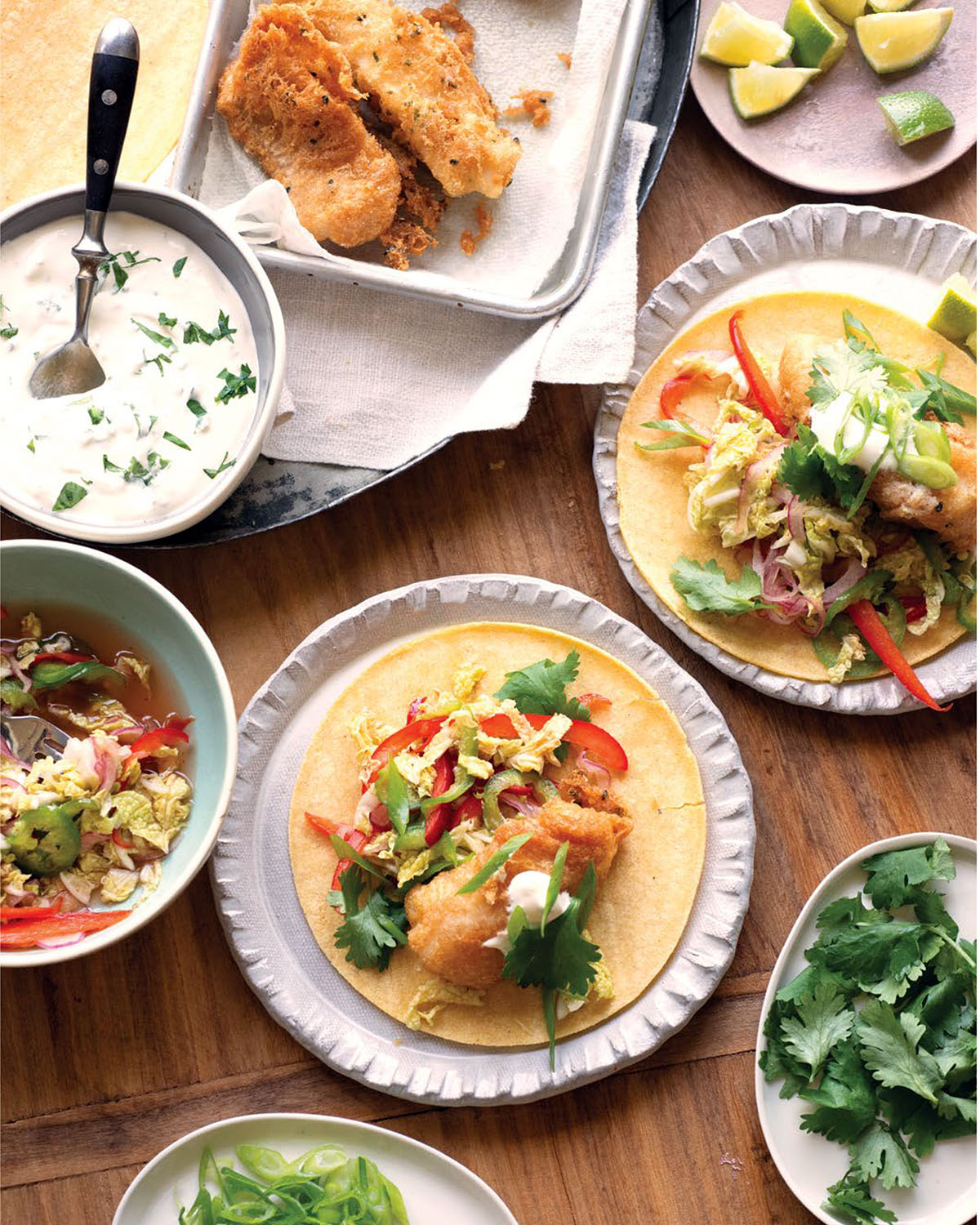 ---
GET GRILLING
---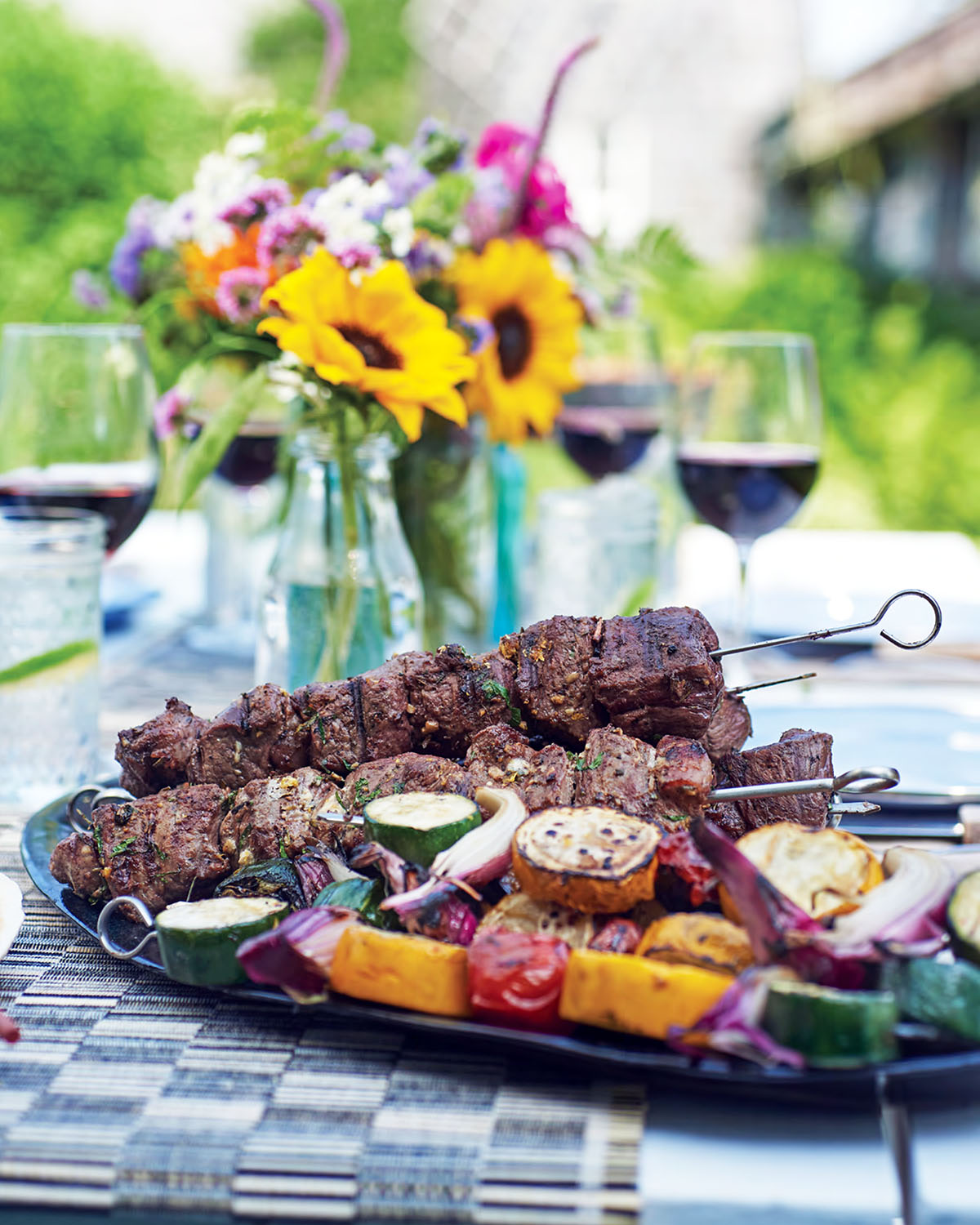 ---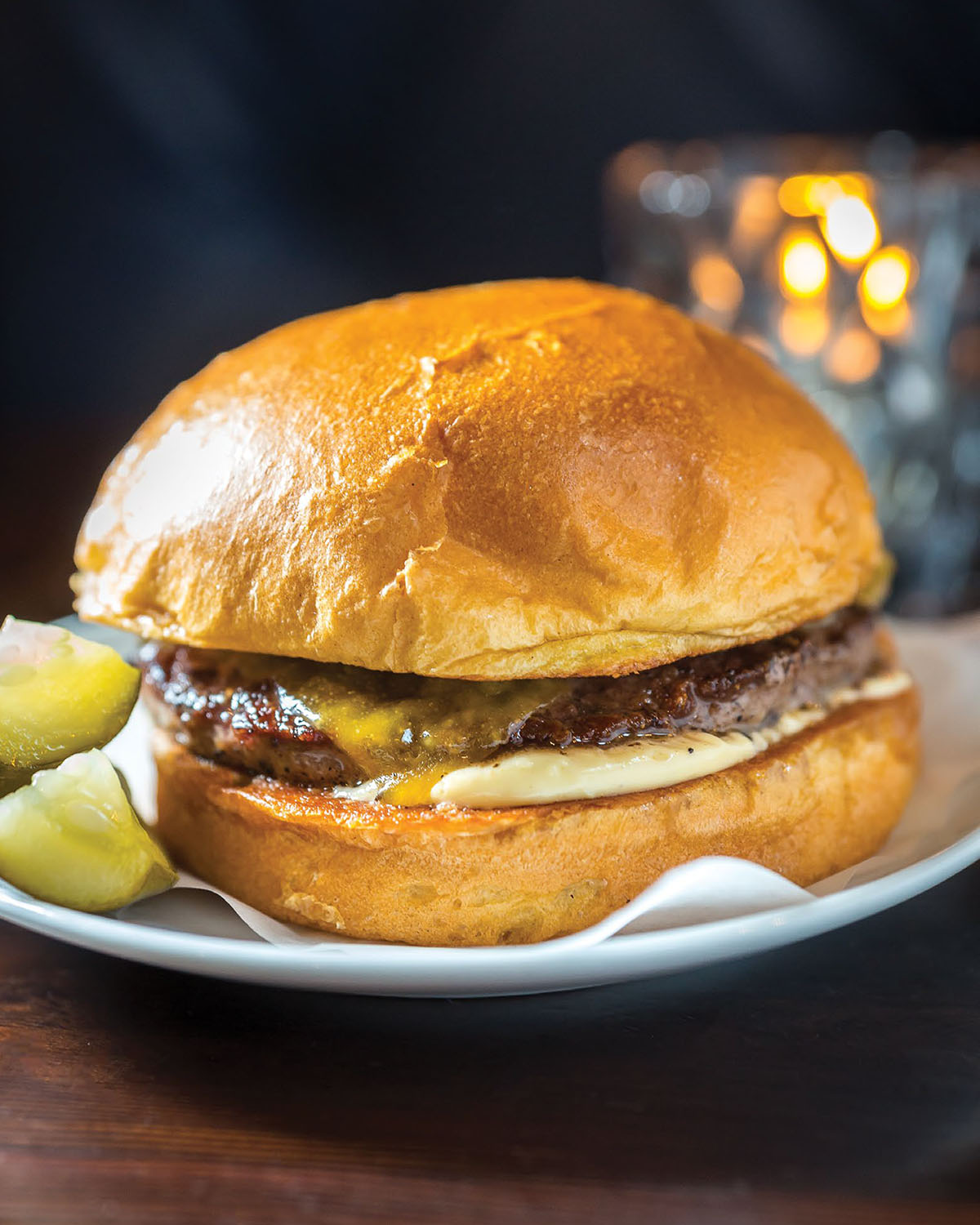 The Bar Burger
A well-grilled quarter-pound burger on a buttery dome bun, brought to life by the flavorful handmade dijon dressing.
---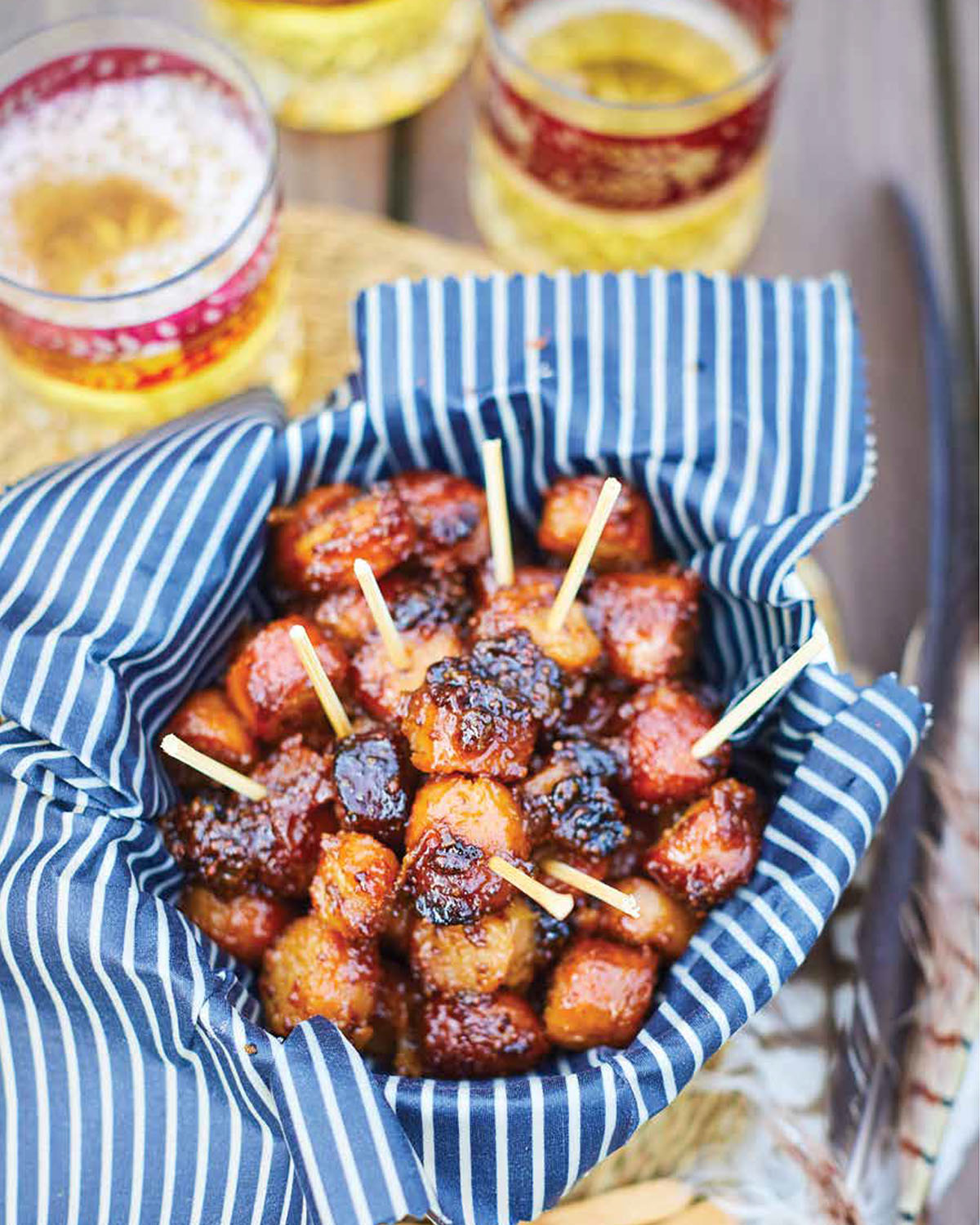 Honey Mustard Sausages
Though this recipe suggests baking them in the oven, sausages are best when thrown on a summer grill.
---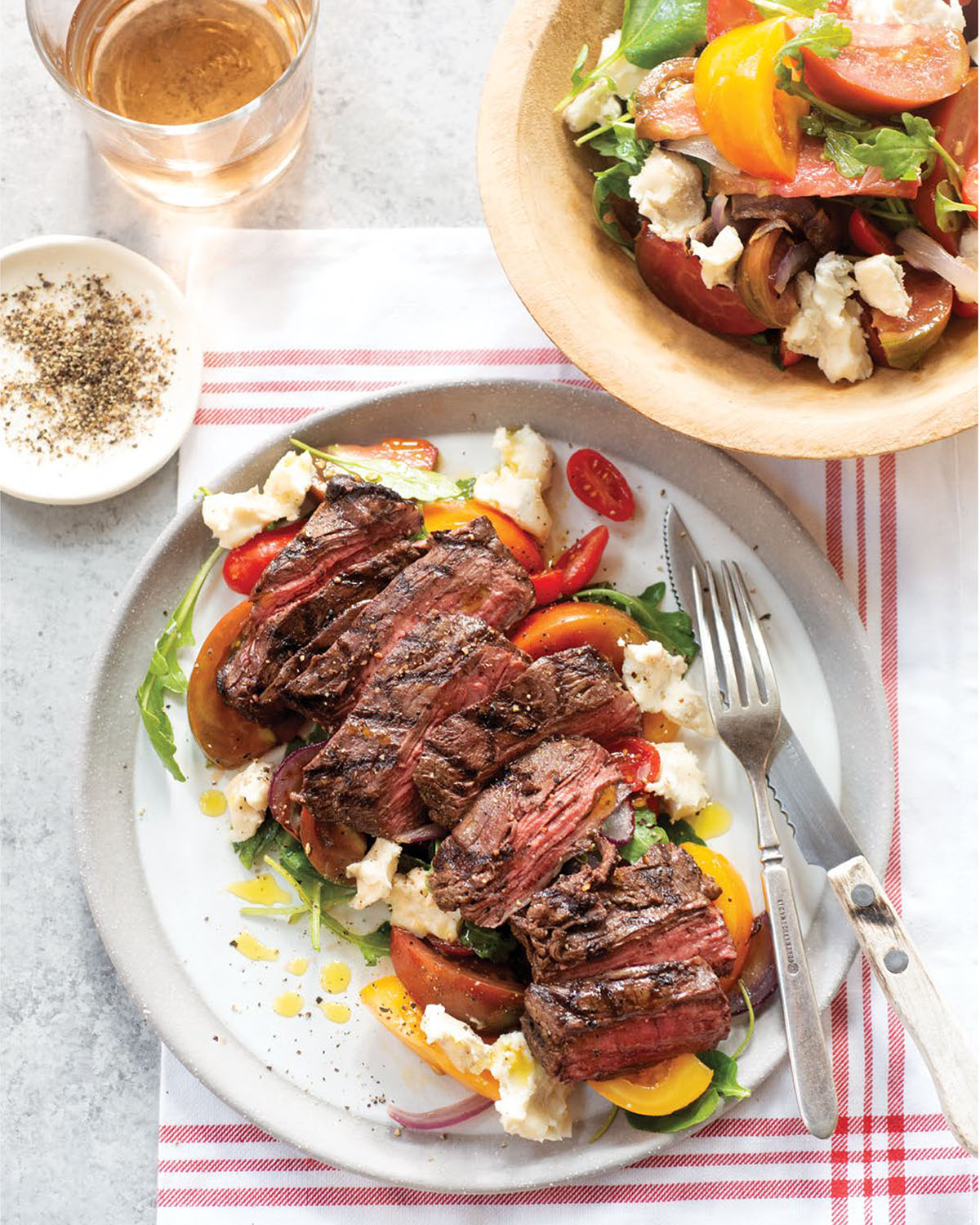 ---
BBQ LIKE A SOUTHERNER
---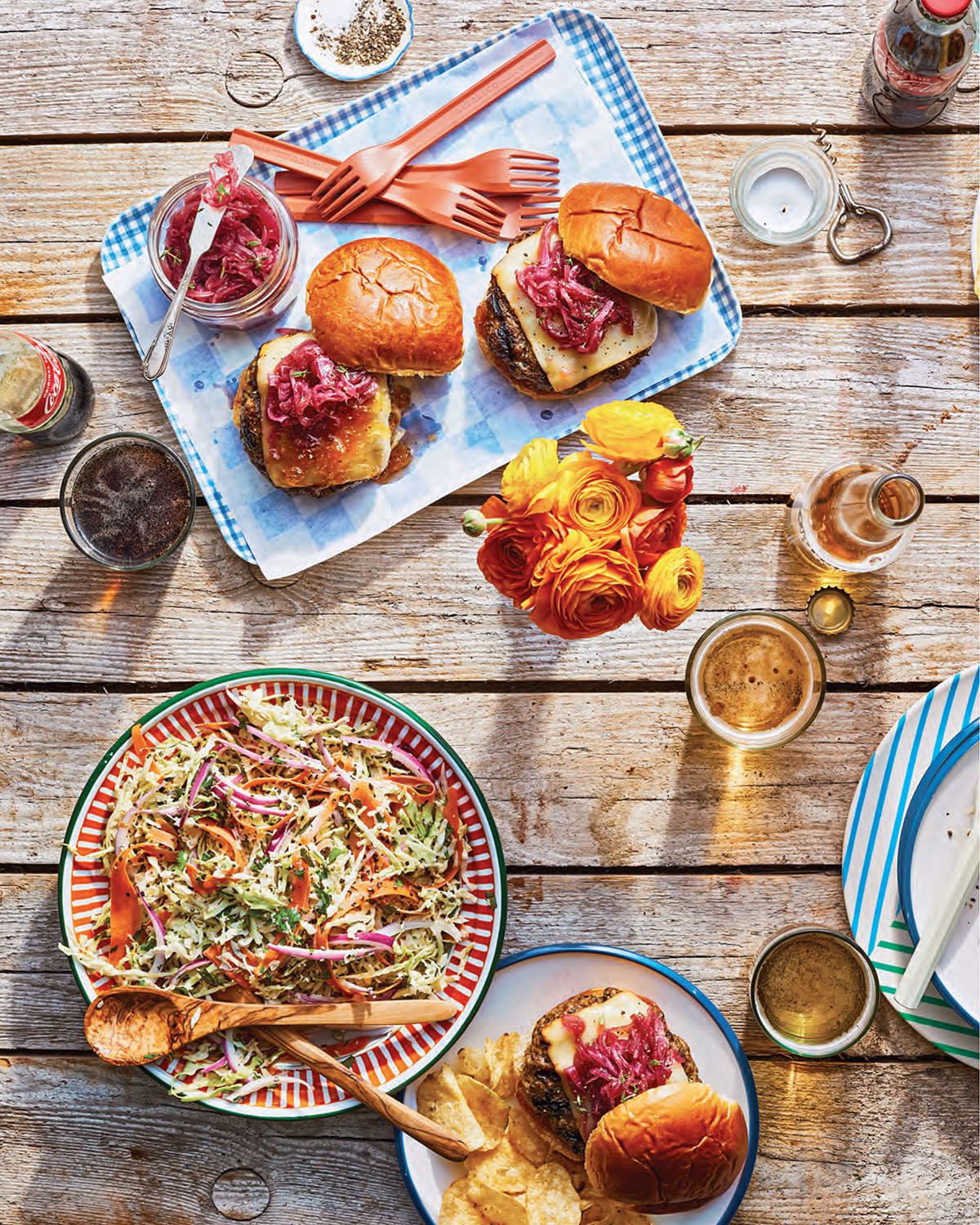 "Barbecues are one of the easiest, most relaxed ways to host a party. Warm weather and hot grills keep guests lingering outside so your timeline can be much less rigid. I find it even more fun for everyone if the host is grilling while the guests are enjoying the great outdoors. Let them congregate and relax while the smoke billows into the summer sky."
Enjoy this full Southern barbecue menu from chef Rebecca Lang.
---
IT'S ALL ABOUT OYSTERS
---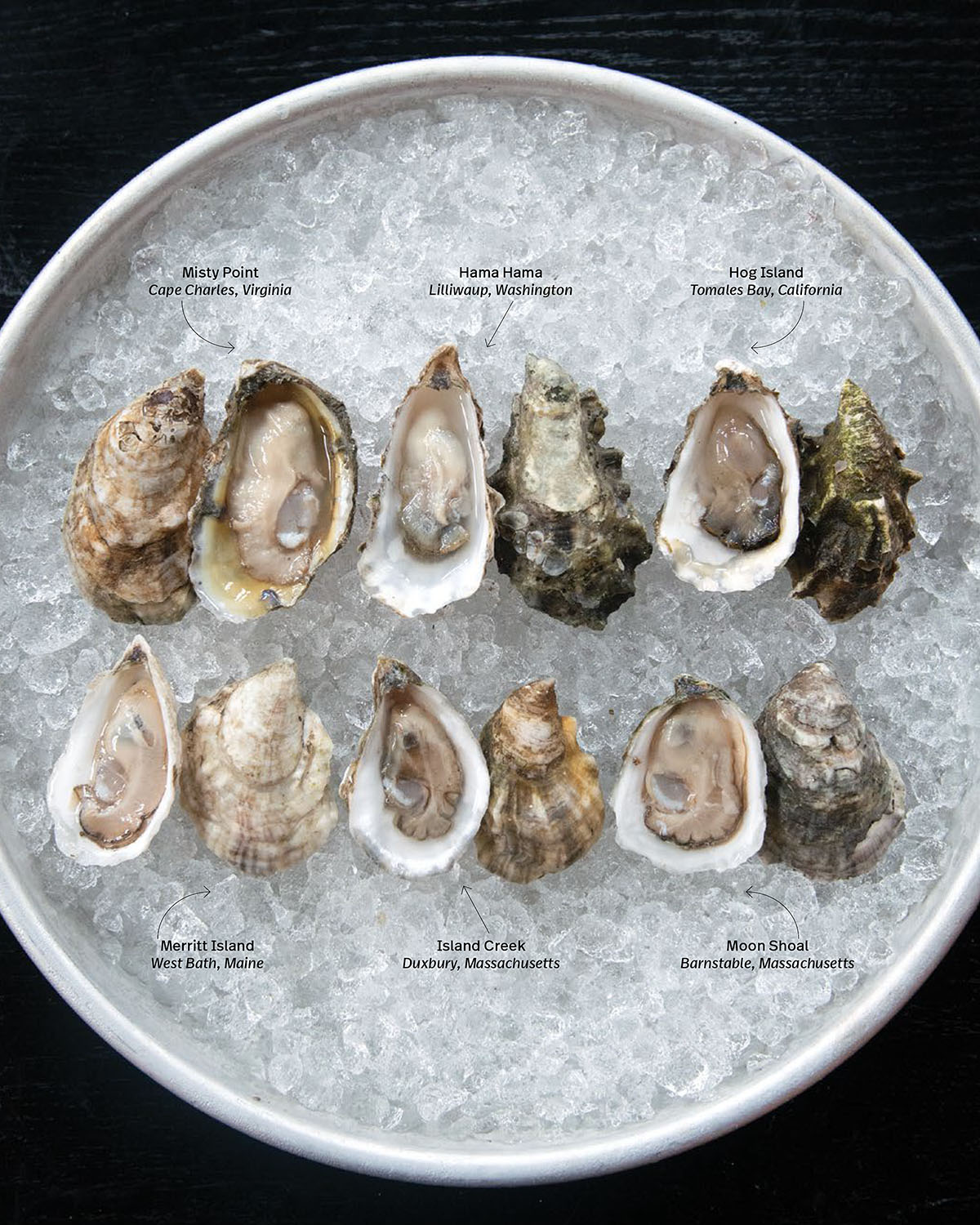 "Like any task in the kitchen, shucking oysters takes practice. It's an empowering feeling, though, to shuck an oyster properly—and a great party trick."
Learn this tip and more about the types, provenance, and flavors of oysters from award-winning chef Jeremy Sewall of the popular Boston and Portsmouth oyster bar, Row 34.
---
SUMMER SUPPER
---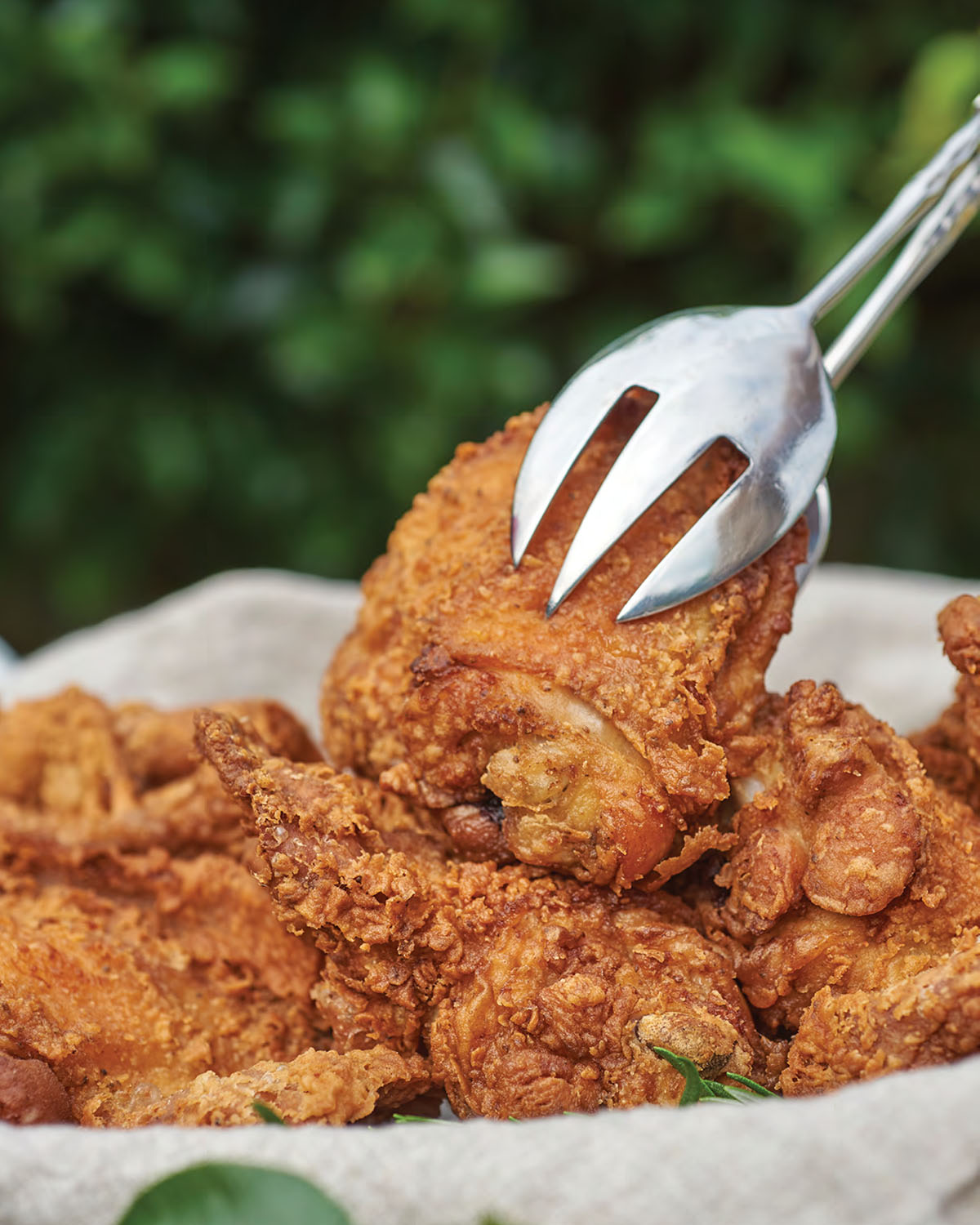 "Oven-Fried" Garlic Chicken
If you love fried chicken but dislike the time, effort, and health concerns, this oven-baked recipe is for you.
---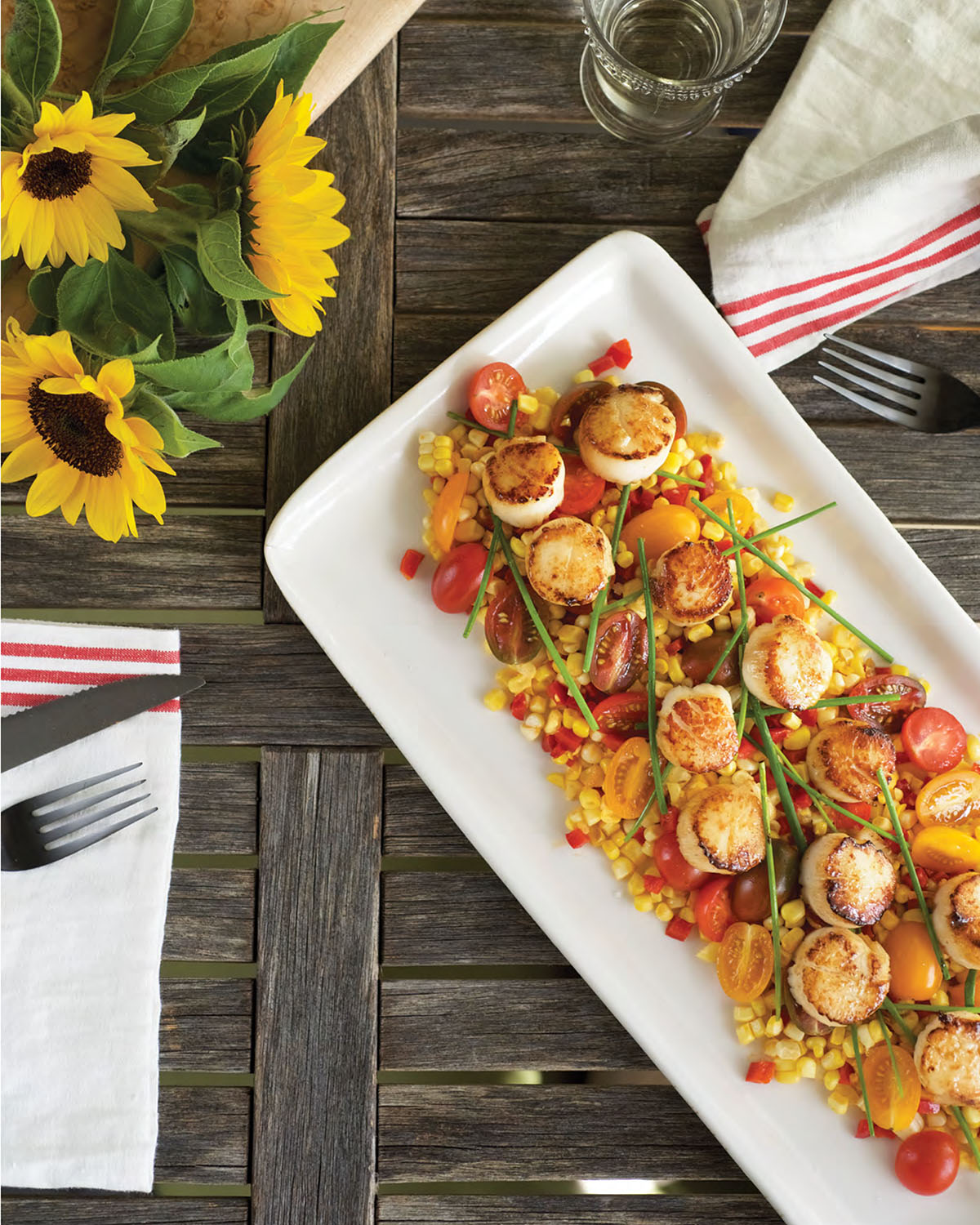 ---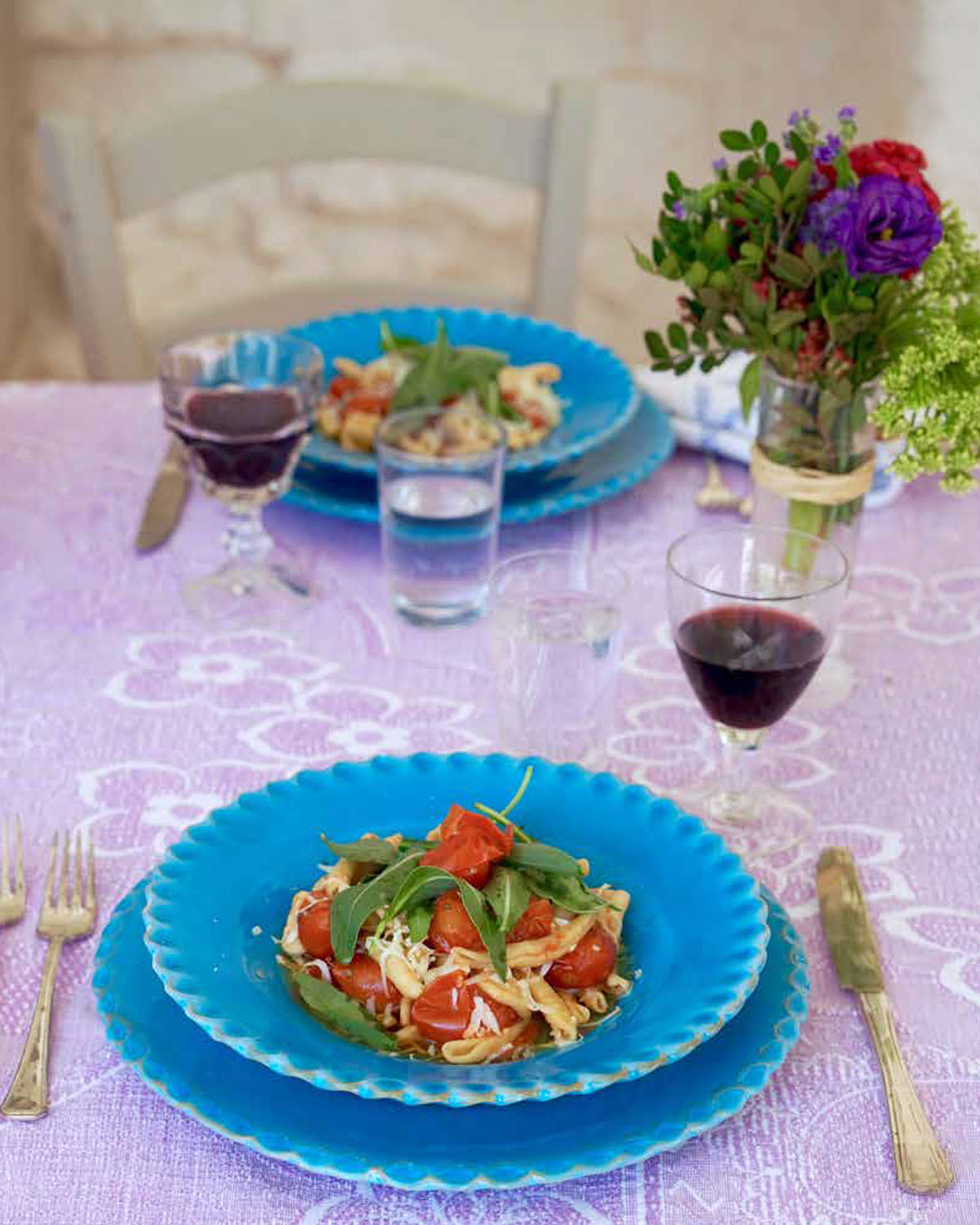 ---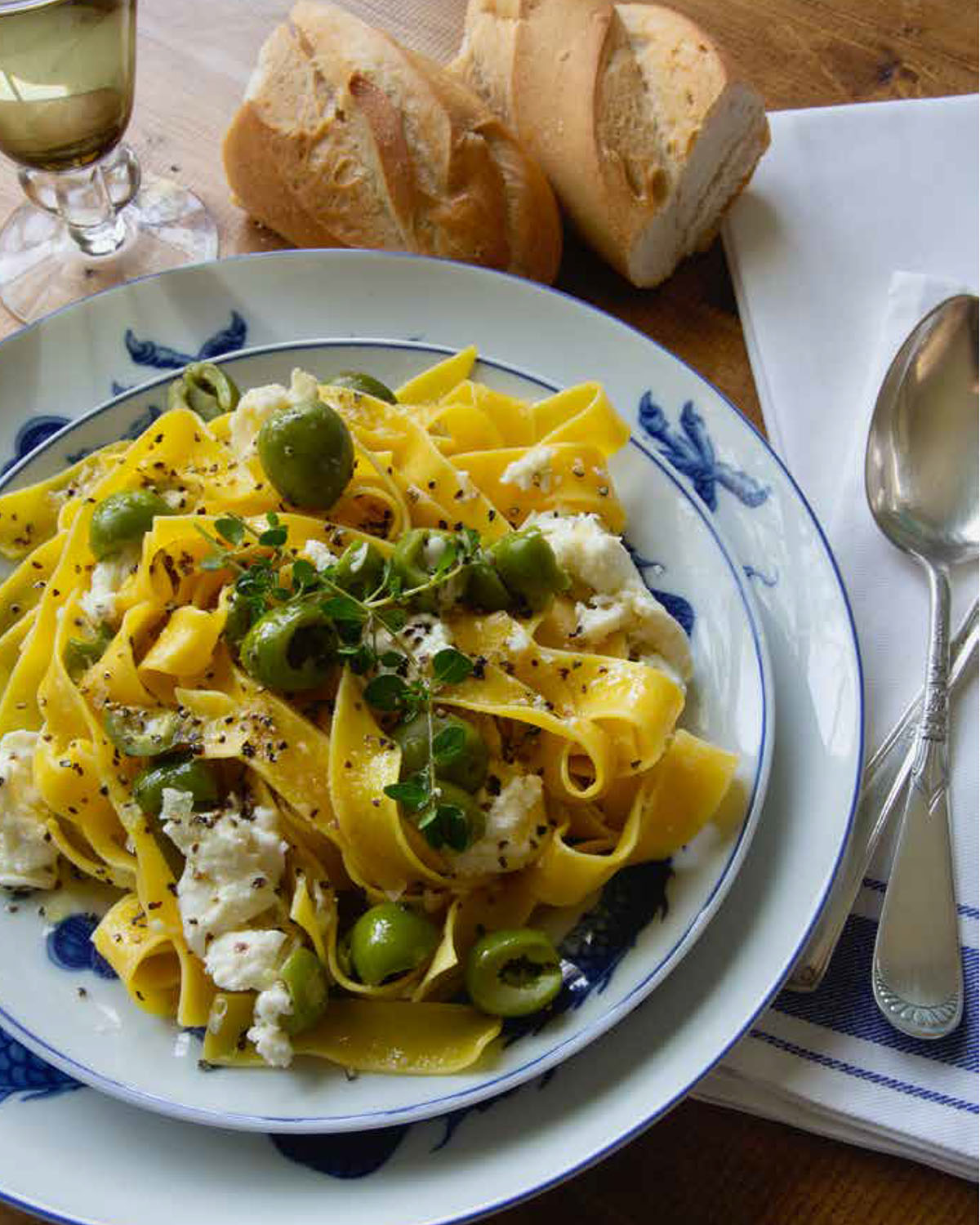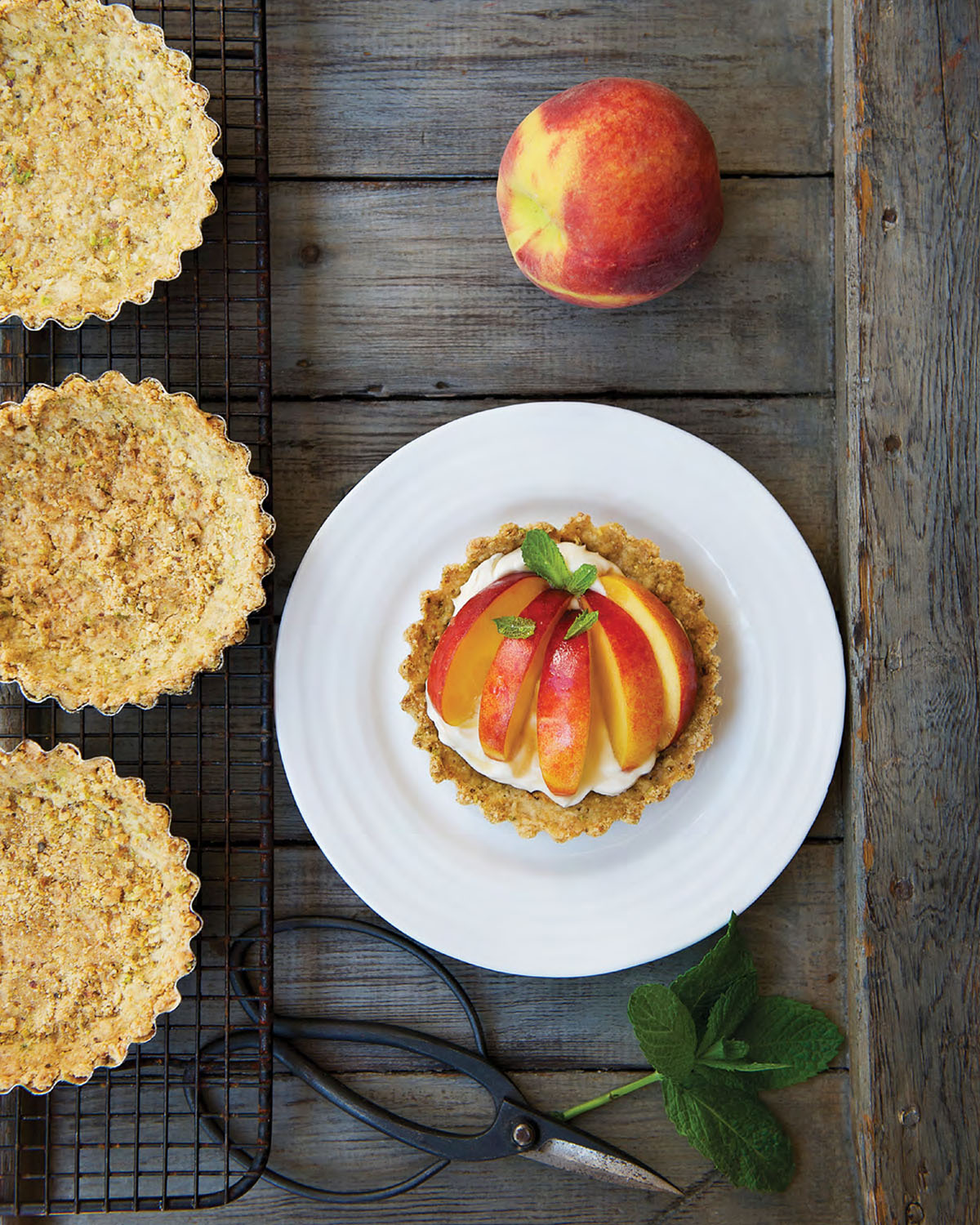 Peach Tartlets
Buy local and you will be guaranteed tree-ripened peaches in midsummer.
---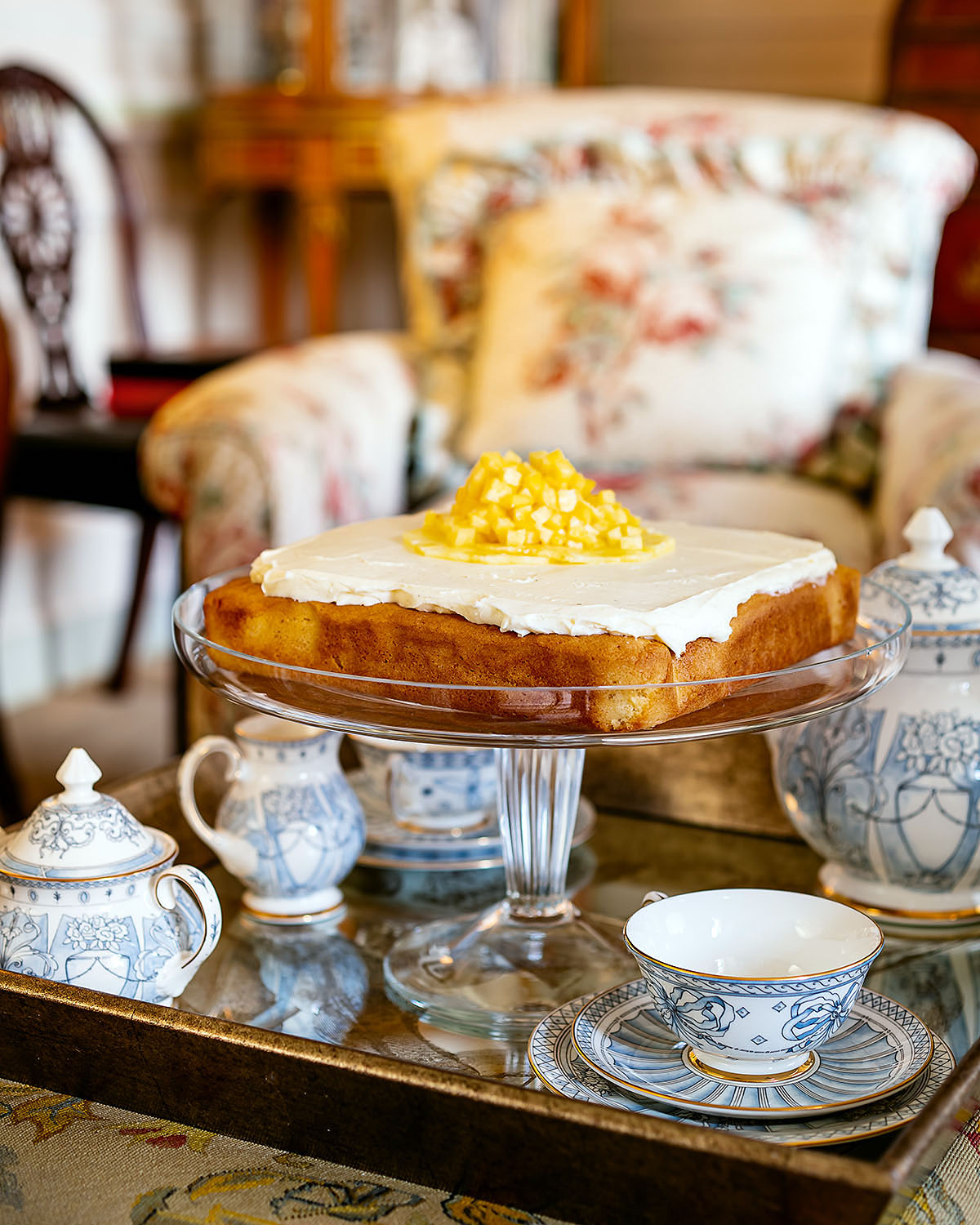 ---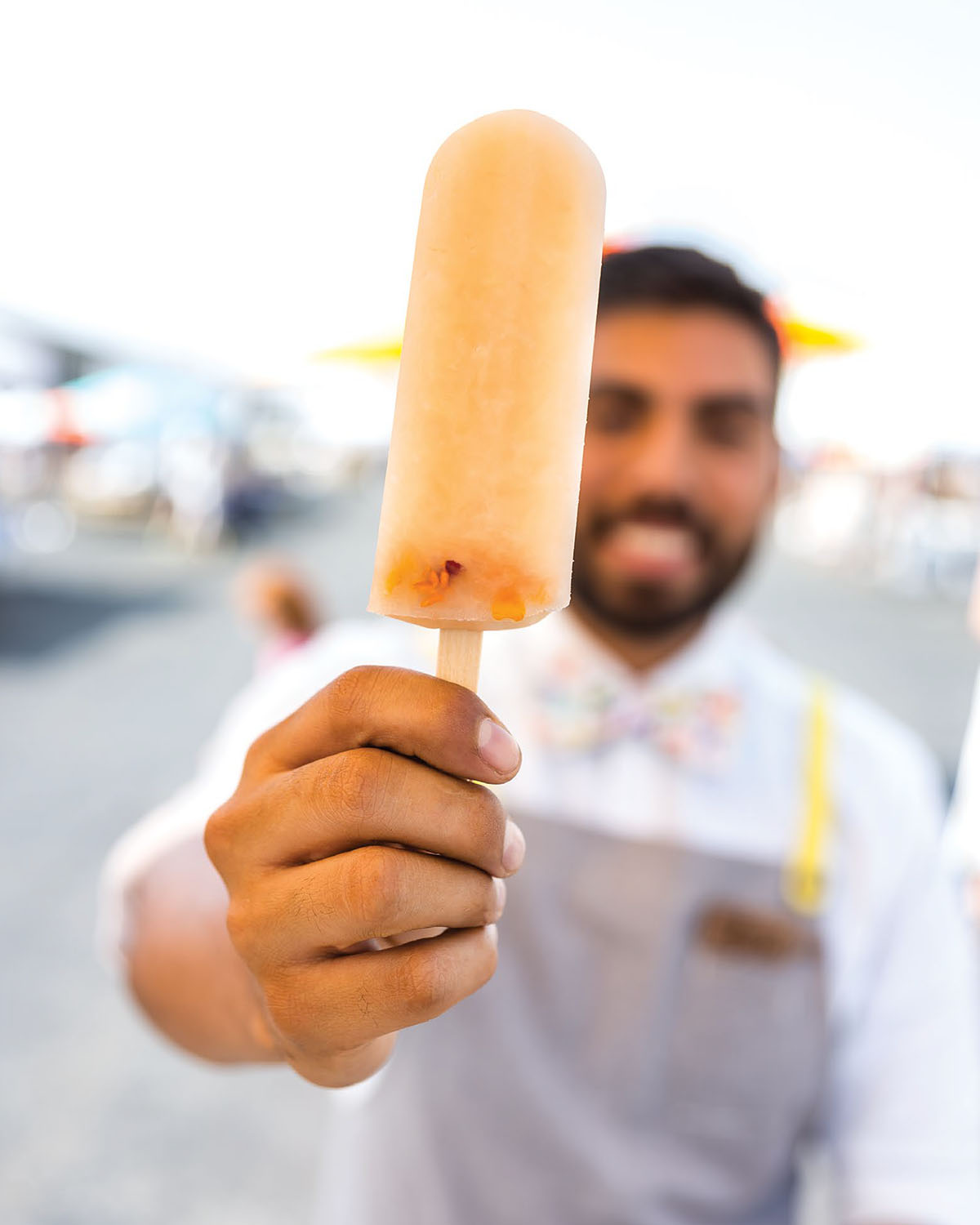 The Paloma
The Paloma—the quintessential Mexican combination of grapefruit soda, lime, and tequila—in ice pop form.
---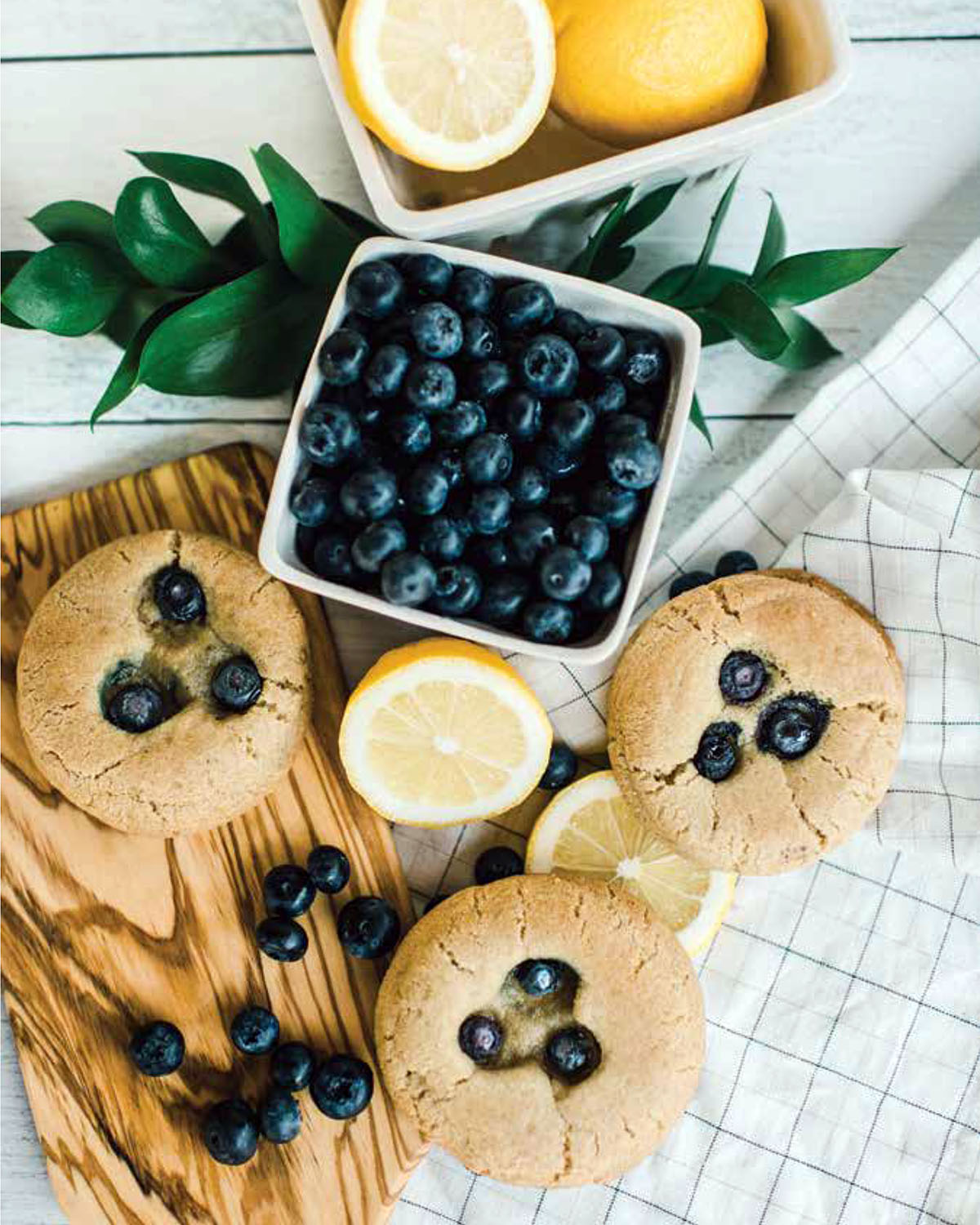 Lemon Blueberry Cookies
This fresh, summery creation has a balanced flavor that allows both fruits to shine while also complementing the other.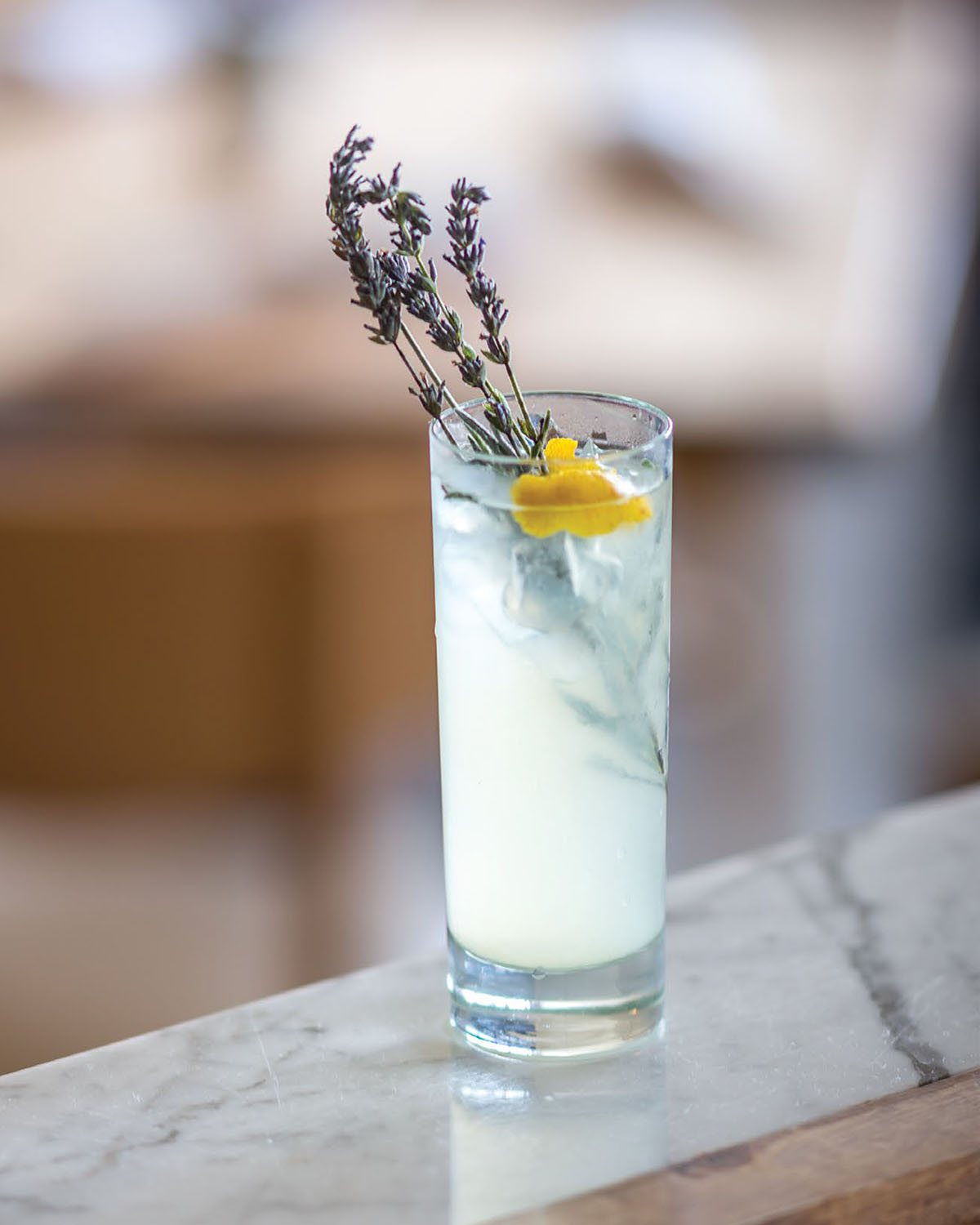 Lavender Lemonade (Non-alcoholic)
While lavender can overwhelm more subtle flavors, lemon is a worthy adversary. The use of culinary lavender will steer this away from sachet territory.
---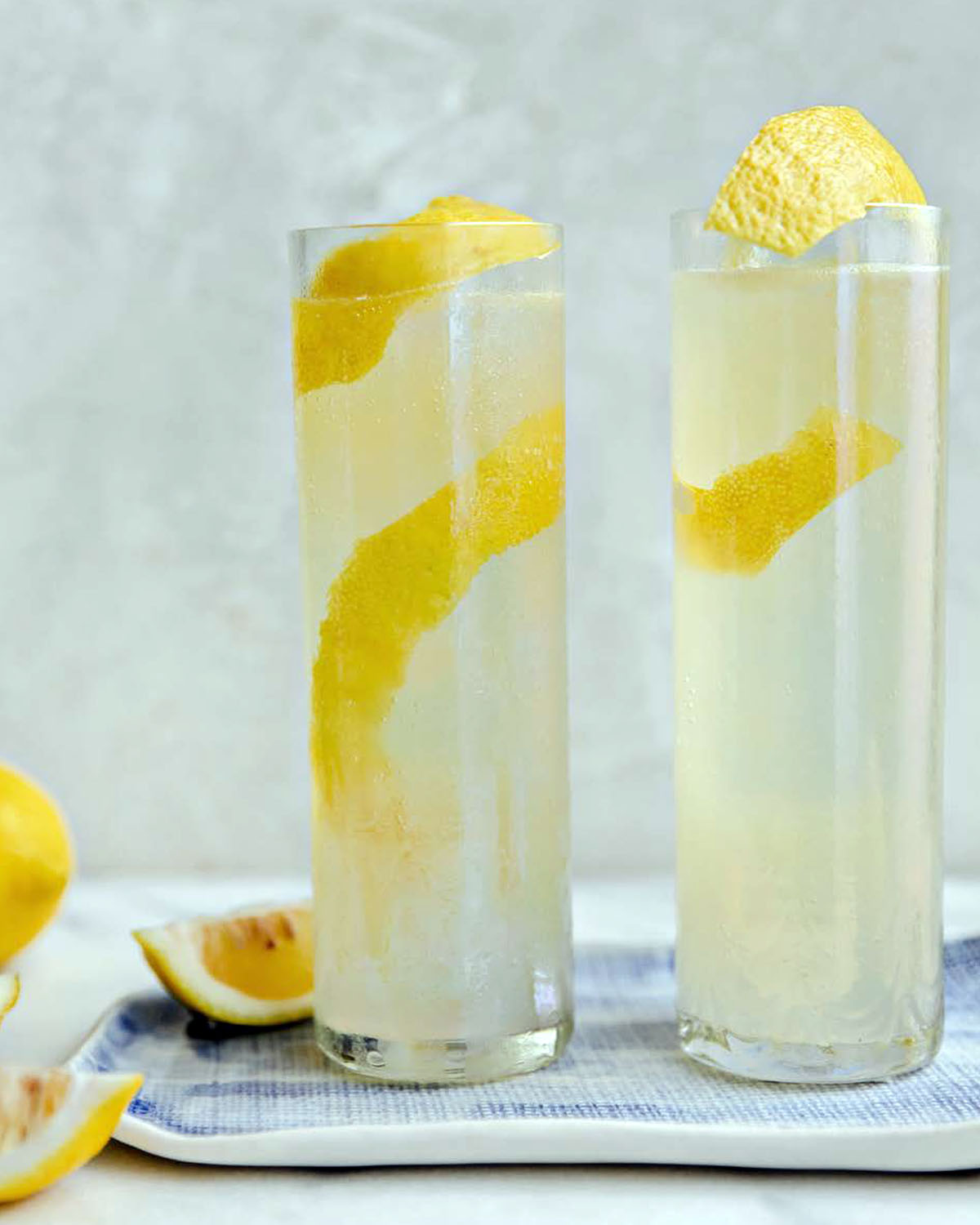 Brunswick Cooler (Non-alcoholic)
A virgin take on the classic cocktail made with lemonade and ginger ale.
---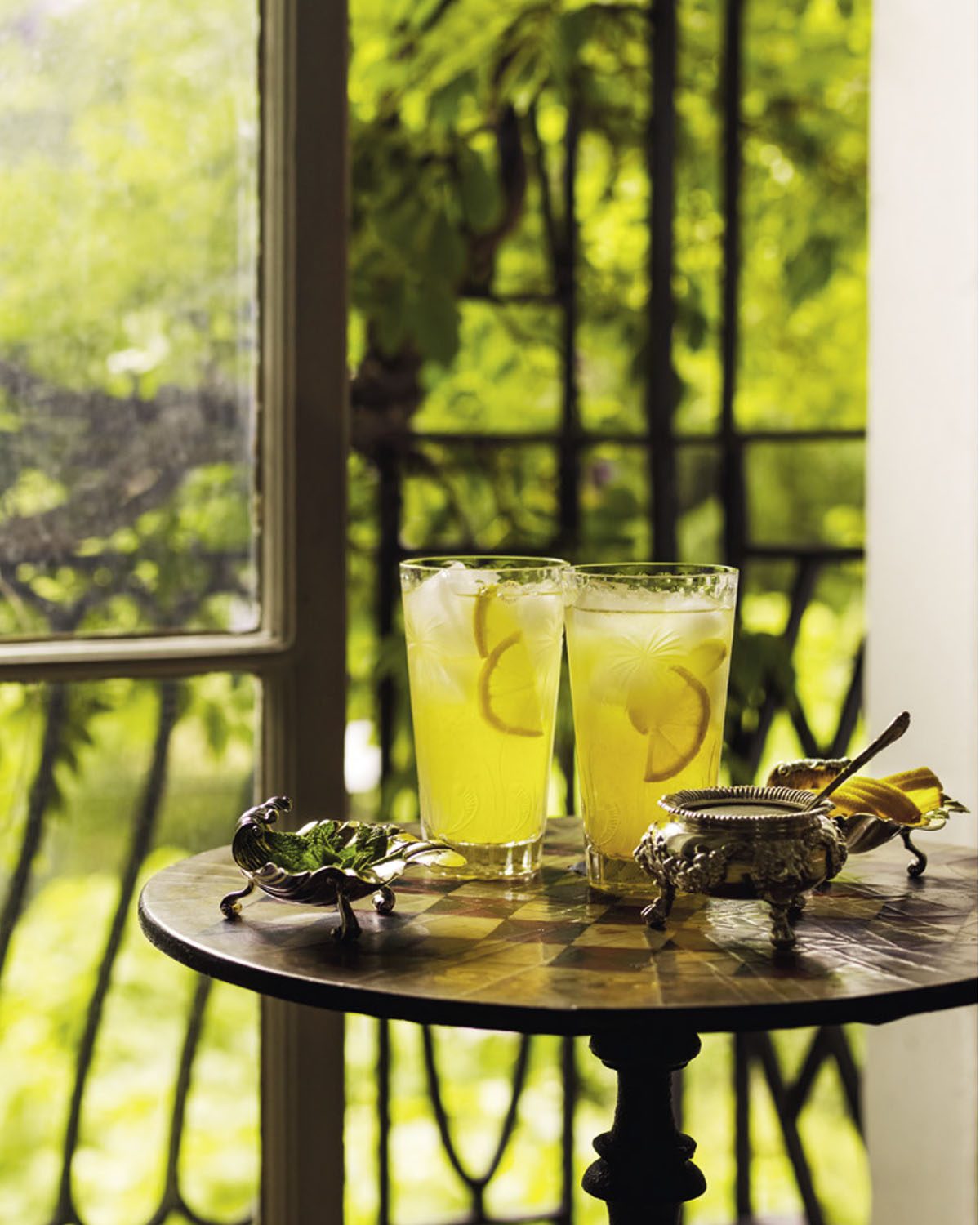 Mrs. Gibson's Iced Tea (Non-alcoholic)
Citrus, mint, and ginger ale mix to create an iced tea unlike any you've had before.
---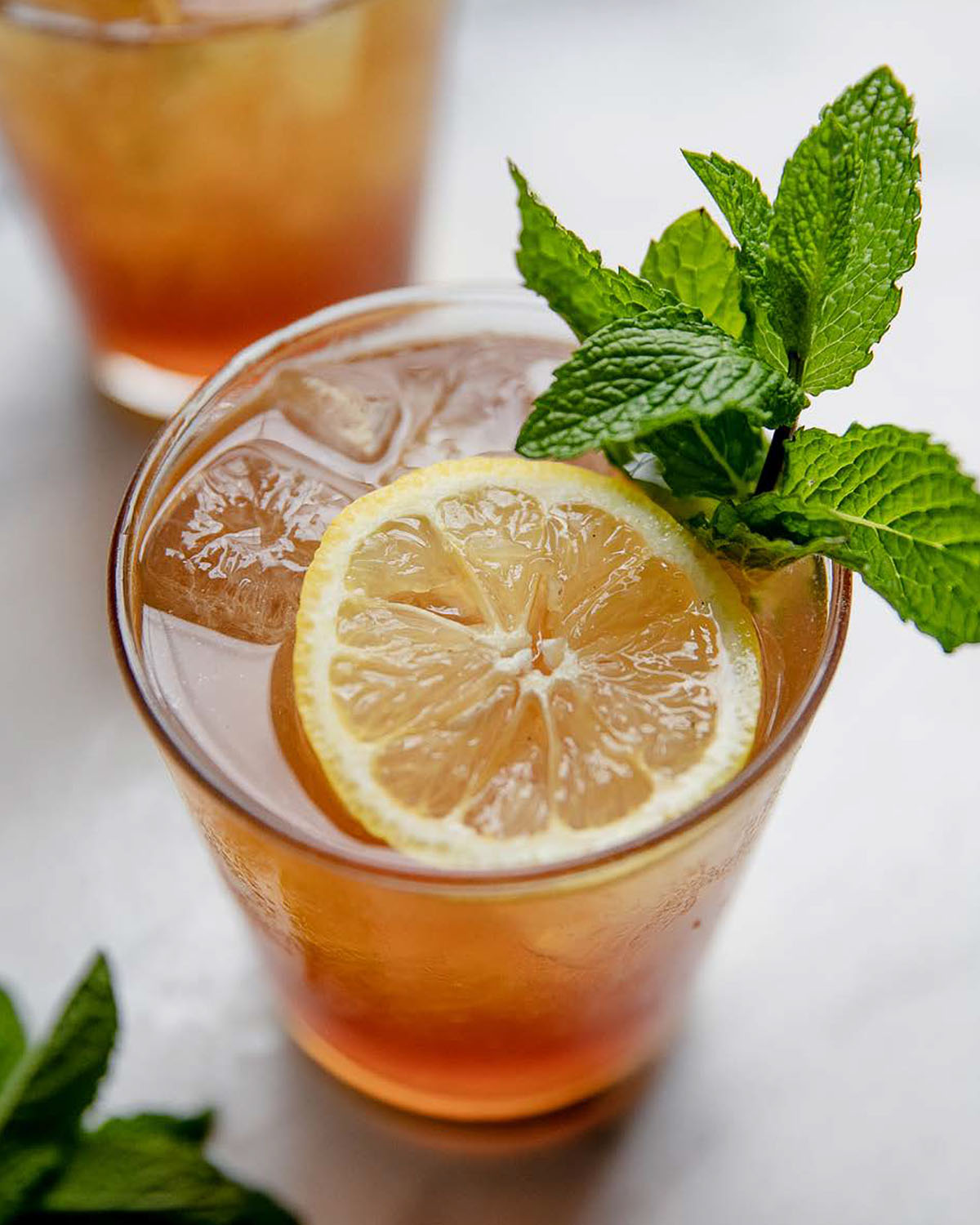 Squash 57
A winning combination of the British Shandy, made with beer and lemonade, and Pimm's Cup, made with Pimm's Cup No. 1 and lemon soda.
---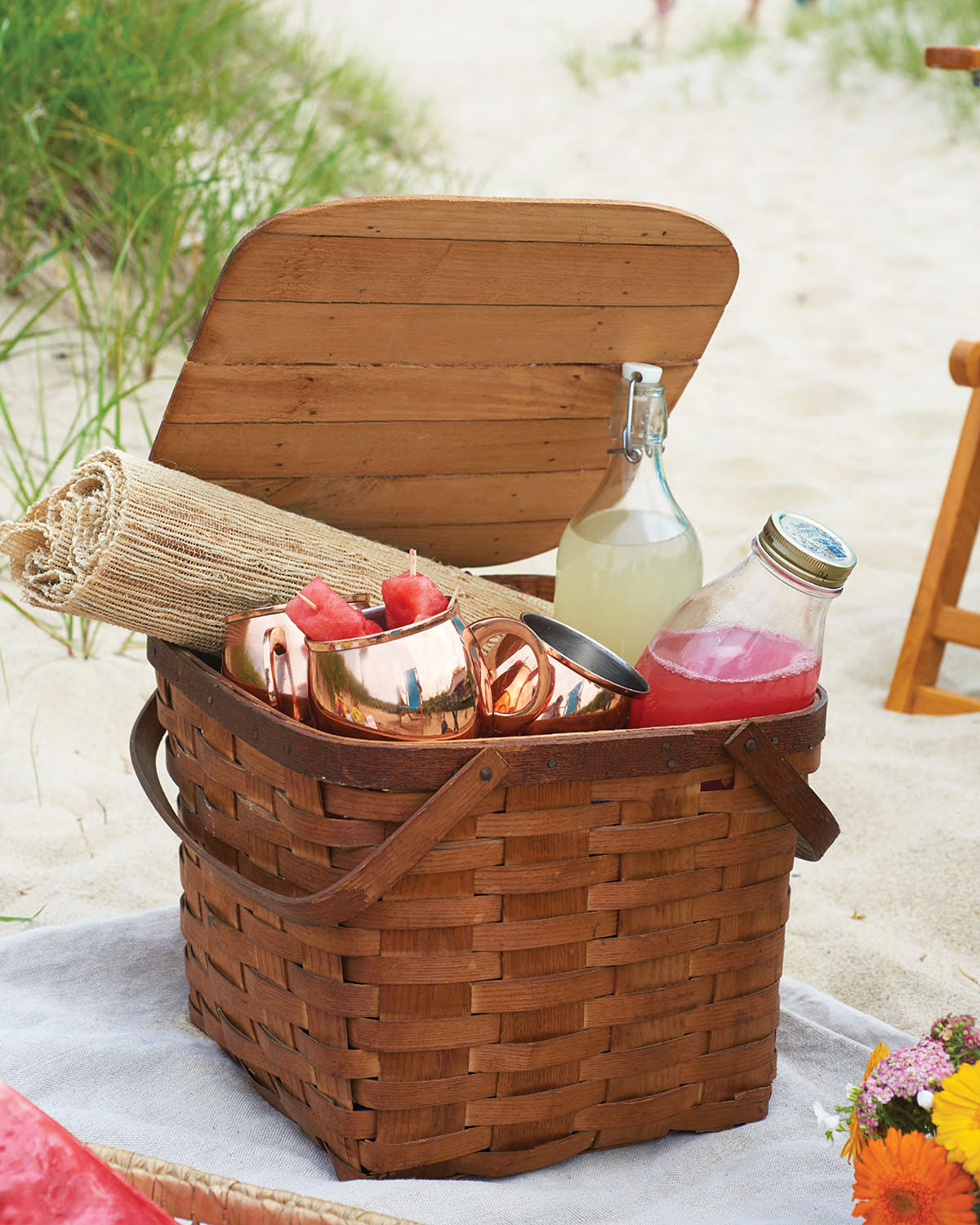 Watermelon Moscow Mule
A watermelon-infused version of a refreshing Moscow mule. For a picnic, bring the chilled ginger beer unopened and add it on the spot.
---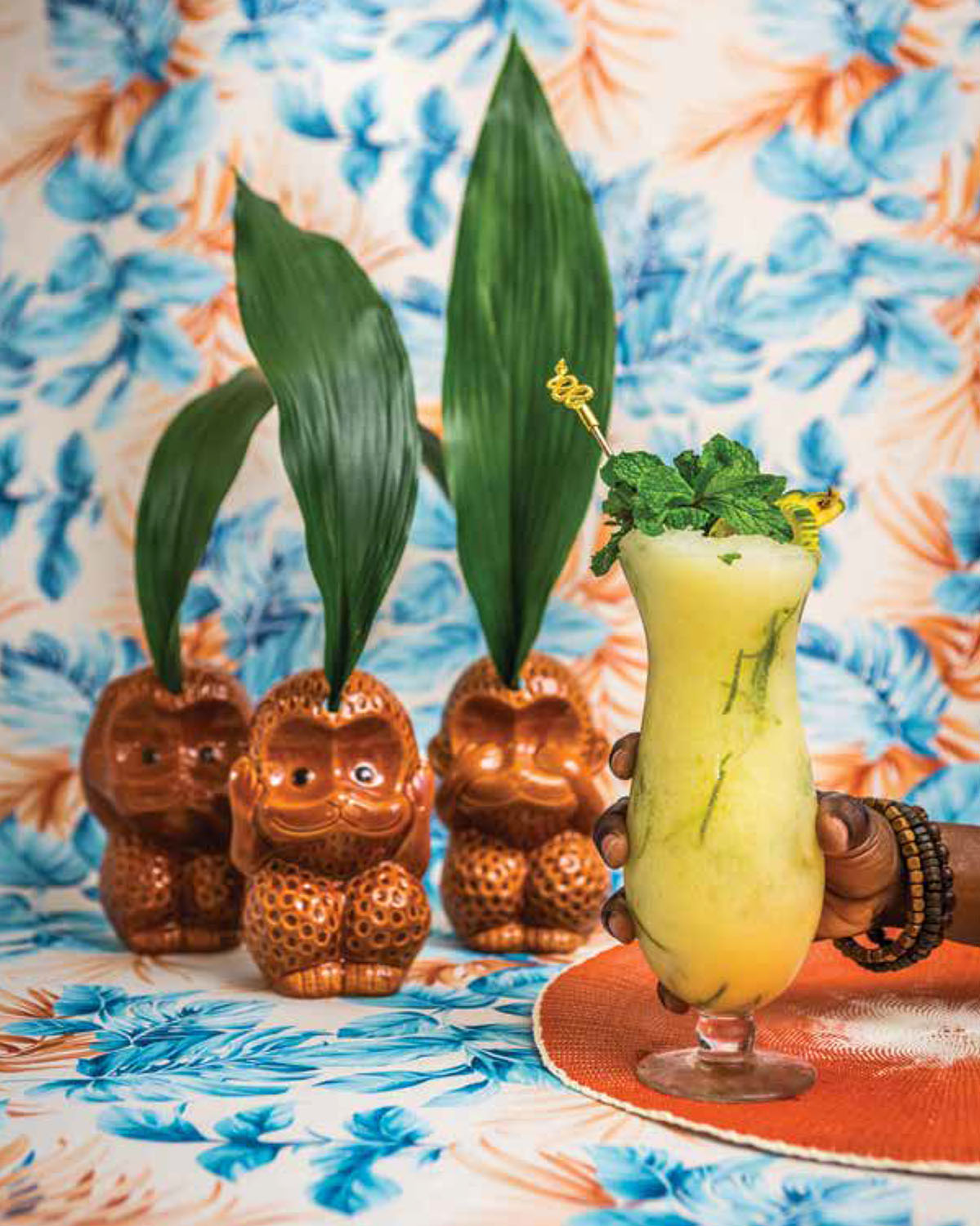 Missionary's Downfall
Unlike its counterparts, the Piña Colada and the Painkiller, the coconut cream is replaced by apricot liqueur, giving us a drier cocktail with higher alcohol content.
---
BE YOUR BEST GUEST
---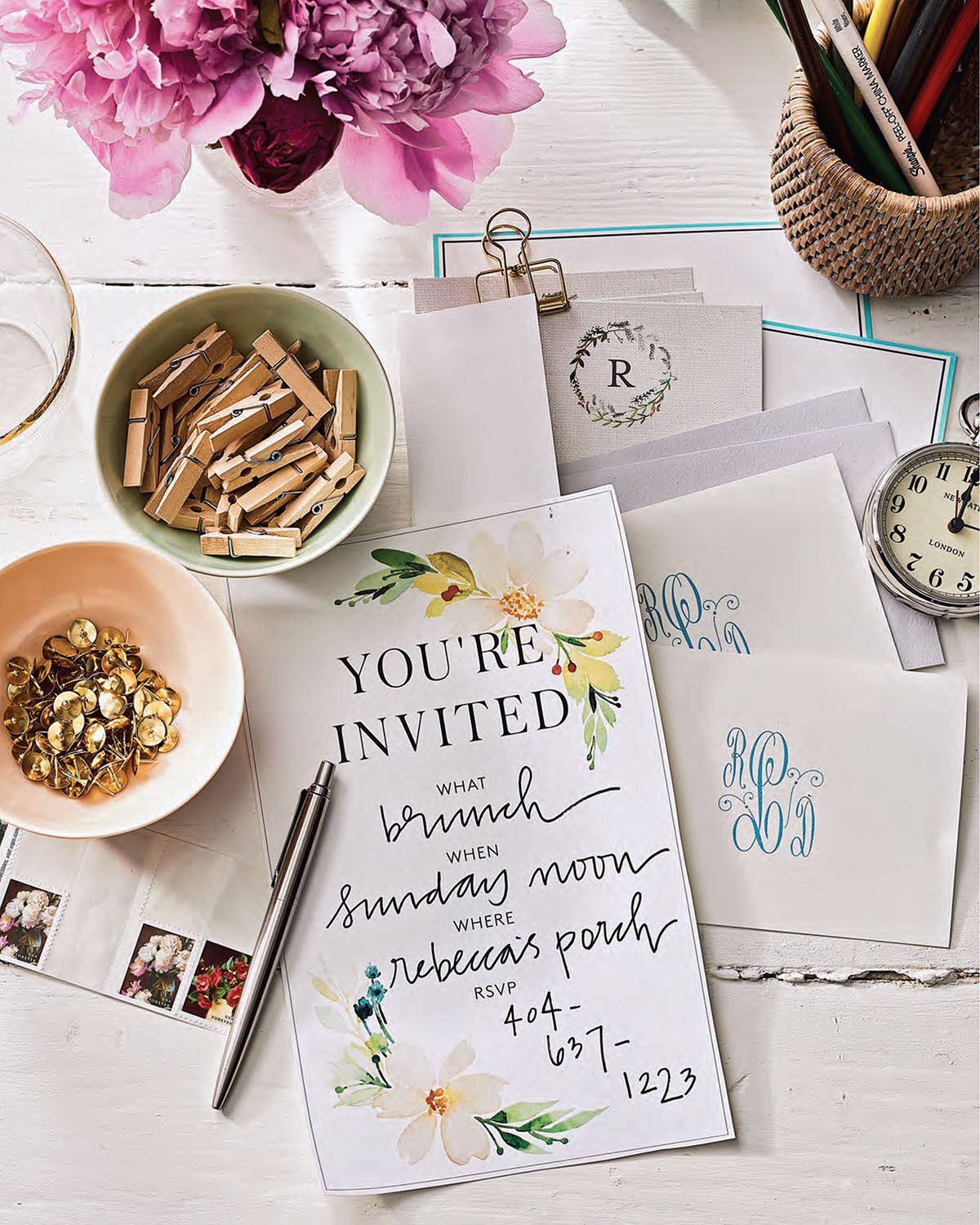 "Graciously hosting a party is an achievement. Being a well-mannered guest is nonnegotiable. You become a guest the minute you receive an invitation, so your response sets the tone…Your host has prepared for you to come over to relax, enjoy food and drink, and spend time with friends. Conducting yourself in a way that reflects a little of the hospitality that is being shined upon you is a gift to your host."
Let Rebecca Lang—ninth-generation Southerner, author, television personality, and judge of Chopped Junior—guide you through the little details that make your summer party hosts enjoy their gathering as much as you will.