HOLIDAY GIFT GUIDE
November 22, 2019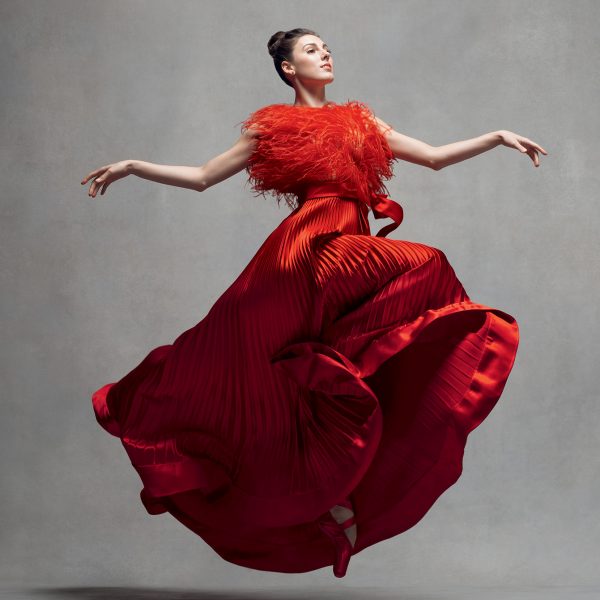 The holiday season is upon us once again—that time of year when family, food, and fun brings us together in celebration and gift-giving. We all strive to find that perfect gift and Rizzoli has what all the book lovers on your list really want: unique and beautiful gifts that will inspire them for years to come.
---
INTERIORS & ARCHITECTURE
---
On Style brings together today's top up-and-coming interior designers who together reflect the future of decorating, illustrated with never-before-published photos of each designer's work.
---

AD100 and Elle Decor A-List designer Timothy Corrigan shares his secrets for creating rooms that are elegant and comfortable, luxurious yet livable.
---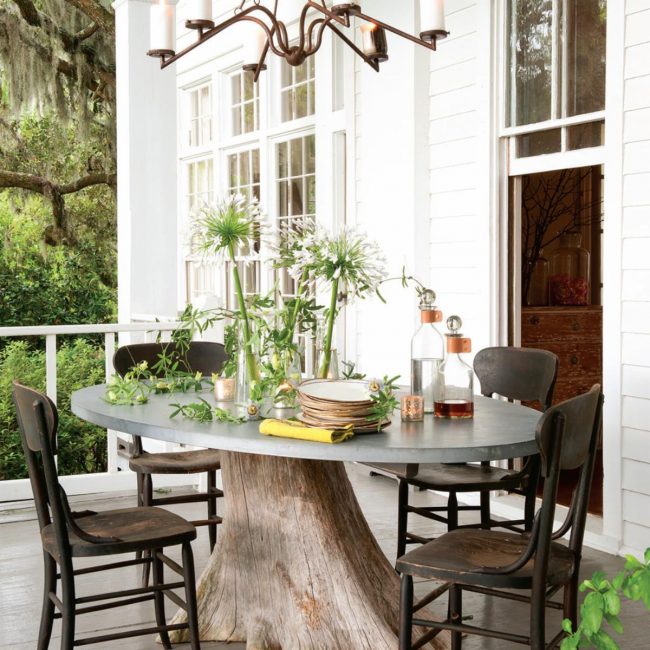 The words "Southern hospitality" conjure up a wealth of welcoming images, from breezy porches with white colonnades and the seductive scent of magnolia blossoms cut from the yard. Southern Hospitality at Home showcases the special qualities of graciousness and charm that define the American South's way of living.
---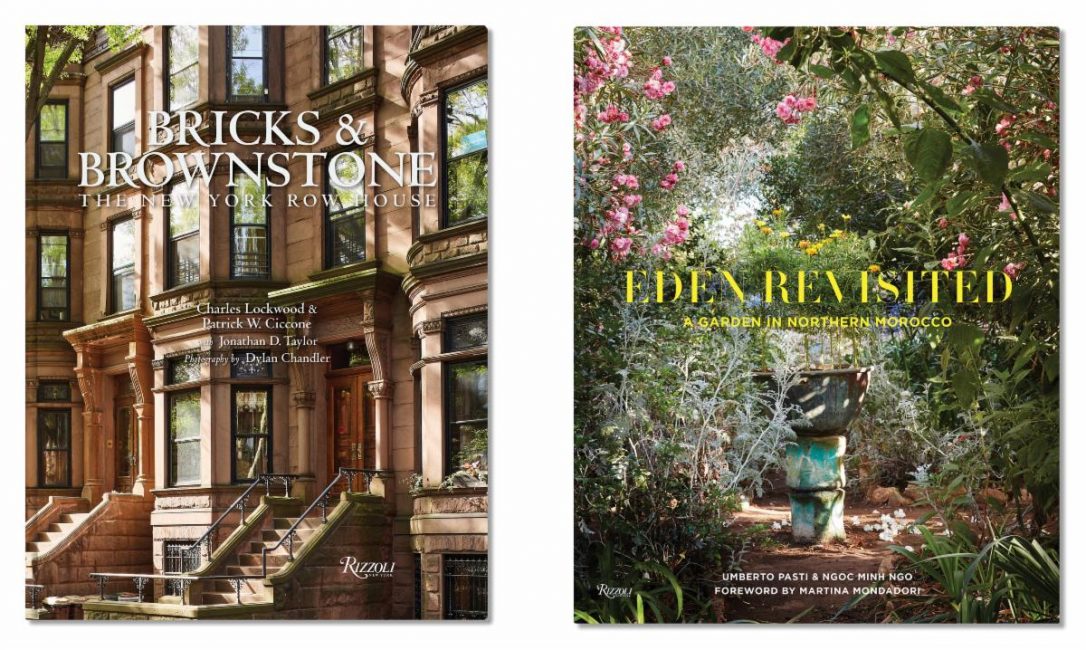 The much-awaited reissue of the classic New York row-house book Bricks and Brownstone, the first and only volume to examine in depth the changing form and varied architectural styles of the much-loved New York City row house.
A lovingly photographed tour of internationally renowned writer Umberto Pasti's famous hillside garden in Morocco. Captured by photographer Ngoc Minh Ngo, the poetic beauty of this special and unique place is lovingly rendered for all the world to see and share.
---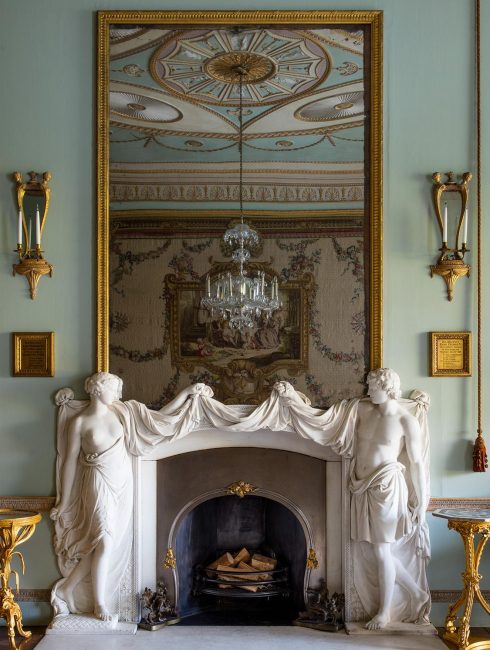 Inspirational and visually on trend, Ashley Hicks's latest work is a pattern book for the twenty-first century. Offering insights and revelations, Hicks's own exquisitely quirky and colorful historicist interiors are discussed with designs from the recent and faraway past.
---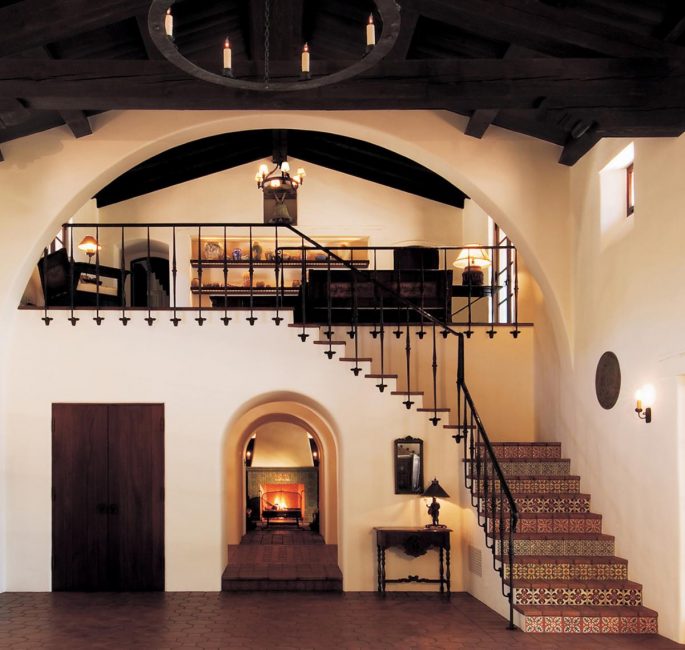 California Romantica features the most important, yet rarely seen, residential exemplars of the California Mission and Spanish Colonial styles, from whitewashed stucco walls and cloistered patios to tile roofs and sumptuous gardens.
---
Francois Halard's unique photographic sensibility–old-world elegant and bohemian, accessible and personal–is unmistakable. This volume presents the famed photographer's newest lush images of the stunning interiors of acclaimed designers, artists, and tastemakers.
---
The furniture and interiors of Milanese designer Vincenzo De Cotiis reflect the legacy of Italian minimalism behind his elegant appropriation of salvaged materials.
A meticulously curated glimpse at the career of a design-world superstar. His limited-edition furniture, lighting, and object designs are sought after both by collectors and by his fellow designers for their own projects.
---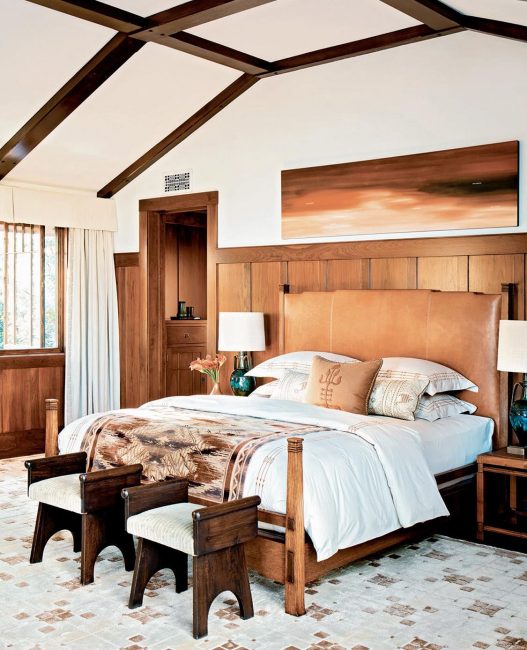 The first book from renowned Hollywood-based interior designer Madeline Stuart, whose elegant decorating is predicated on timeless design, be it modernist or traditional in inspiration.
---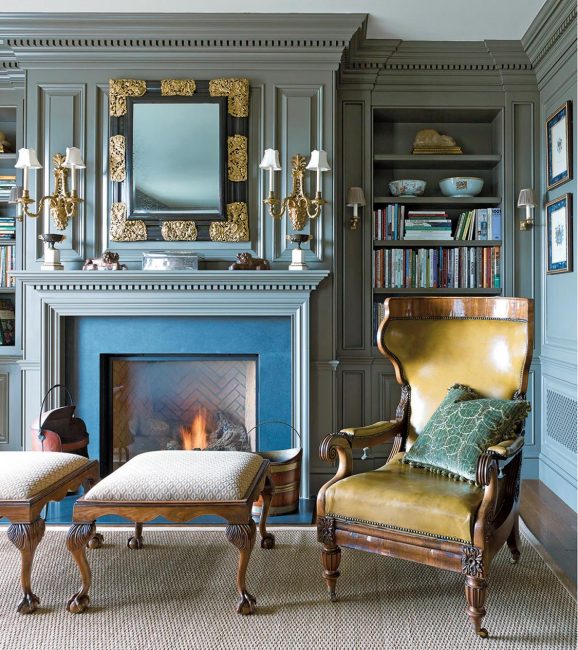 Renowned interior designer Cathy Kincaid's first book provides a fresh approach to combining classic and contemporary design with a refined sensibility. Her worldly taste in collecting art and furnishings, her intricate layering of patterns, and the customized details she applies to every room are hallmarks of her style.
---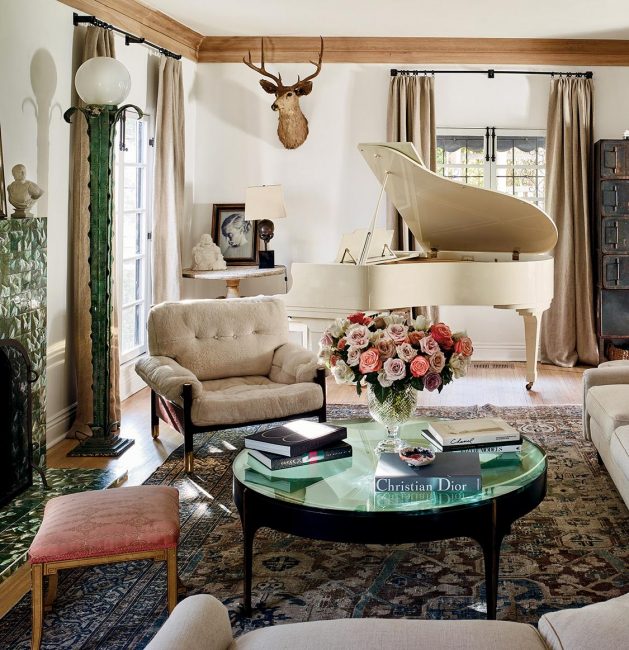 Los Angeles celebrity-home interior designer Estee Stanley's first book reveals how to achieve laid-back luxury through her casual-yet-elegant decorating style, which mixes tailored, lived-in pieces with an airy, inviting spirit.
---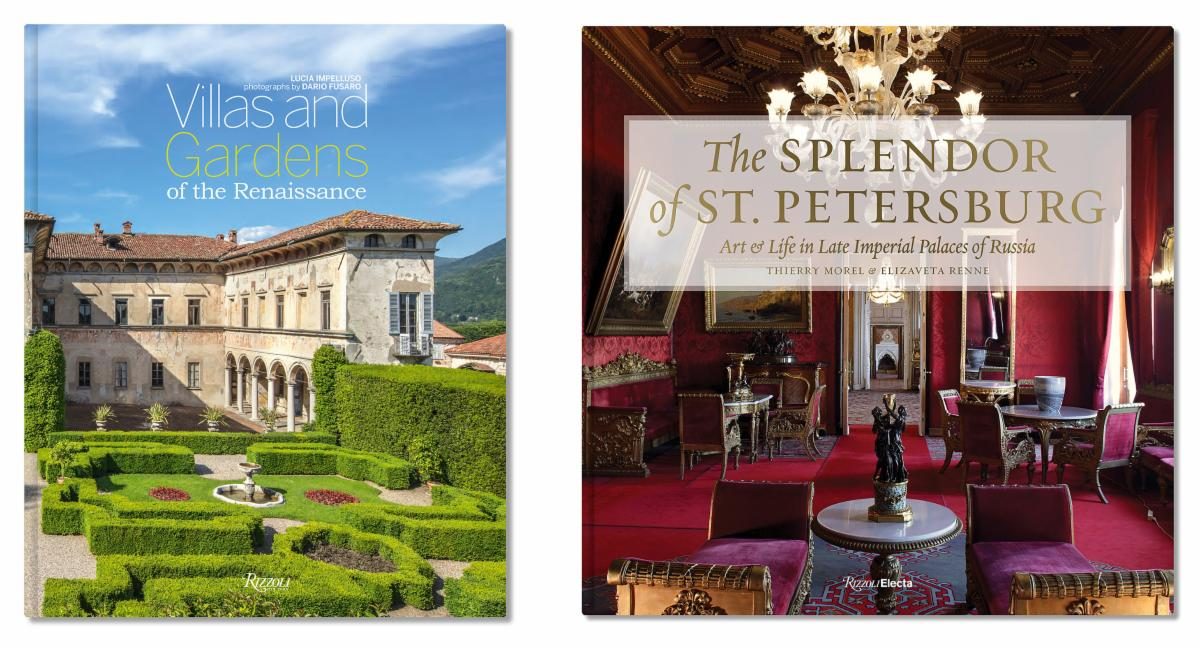 A stunning collection of photographs celebrating the excellence of the Italian Renaissance period through palaces and gardens built between the fifteenth and sixteenth centuries.
An unprecedented tour of the most stunning and architecturally significant palatial homes of Russia's nobility, many not previously photographed and inaccessible to visitors.
---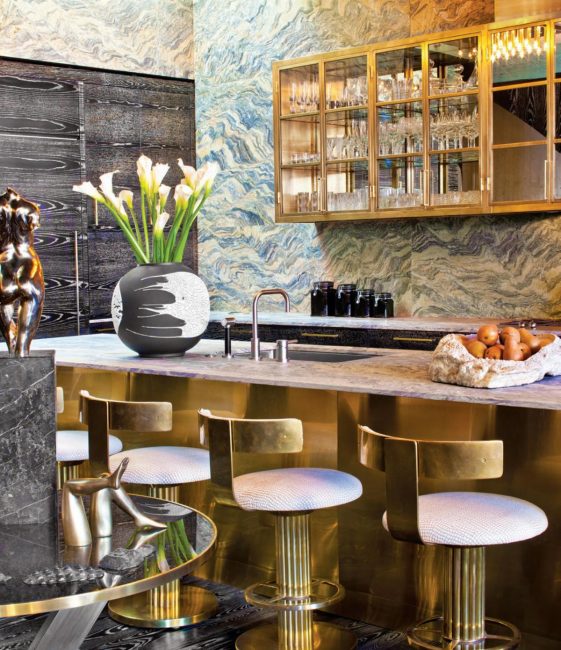 For her first book in ten years, Kelly Wearstler, one of the most irreverent and fascinating designers working today, continues to push boundaries with her inventive and opulent interiors, here inviting readers into her latest creations including her newly designed home.
---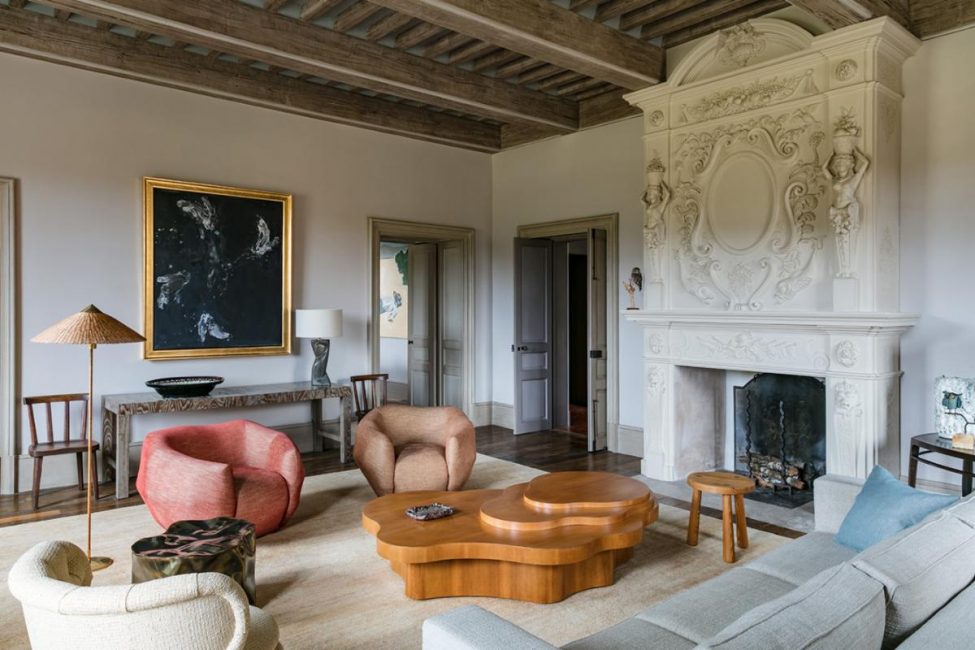 Paris-based designer Pierre Yovanovitch debuts his first book showcasing his trademark French luxury aesthetic and unique vision of contemporary elegance.
---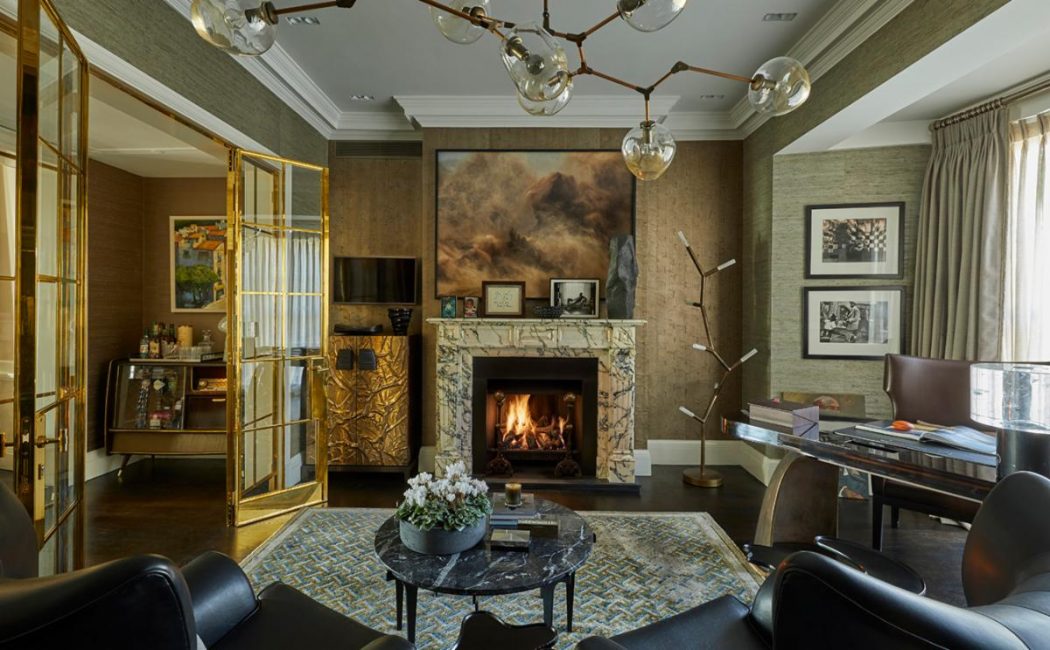 The first book to showcase the award-winning work of interior designer and entrepreneur Fiona Barratt-Campbell, whose interiors marry a sense of opulence with bold, material simplicity.
---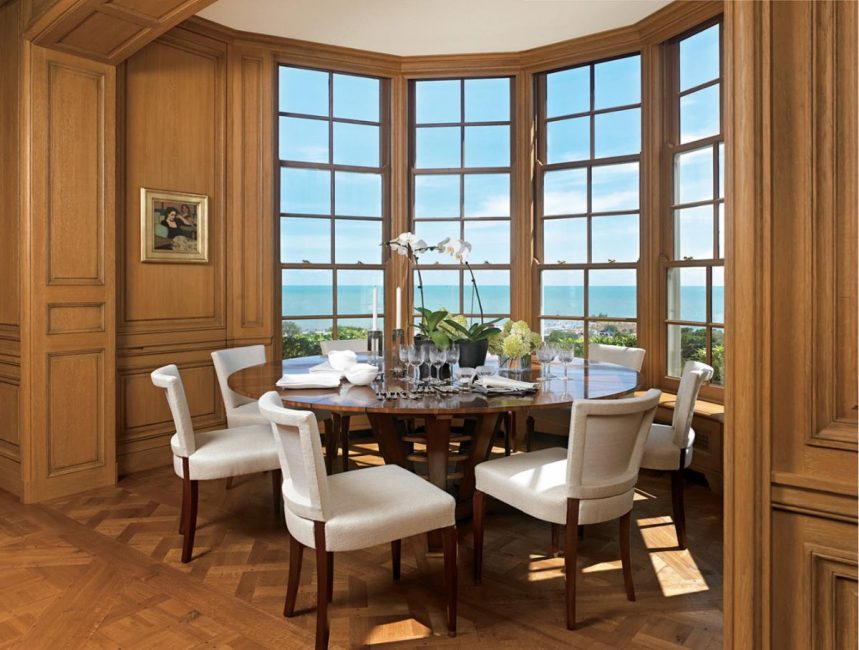 The first book on the houses and interiors of a firm known for its sensitive and sumptuous residential work in traditional and contemporary styles.
---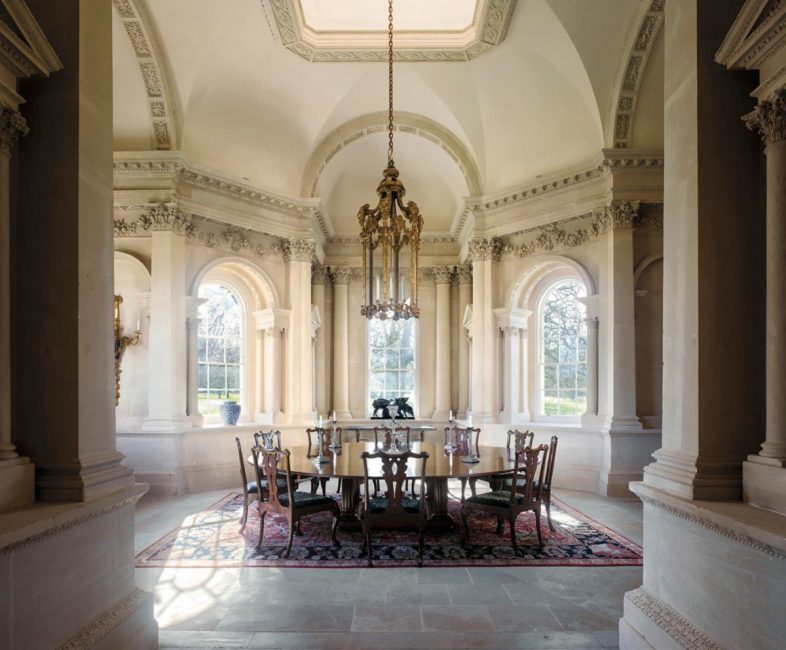 An inspirational look at the most iconic interior styles of magnificent English country houses: a thousand years of decorating as told through famous and many never-published photographs, all culled from the incomparable archive of Country Life magazine.
---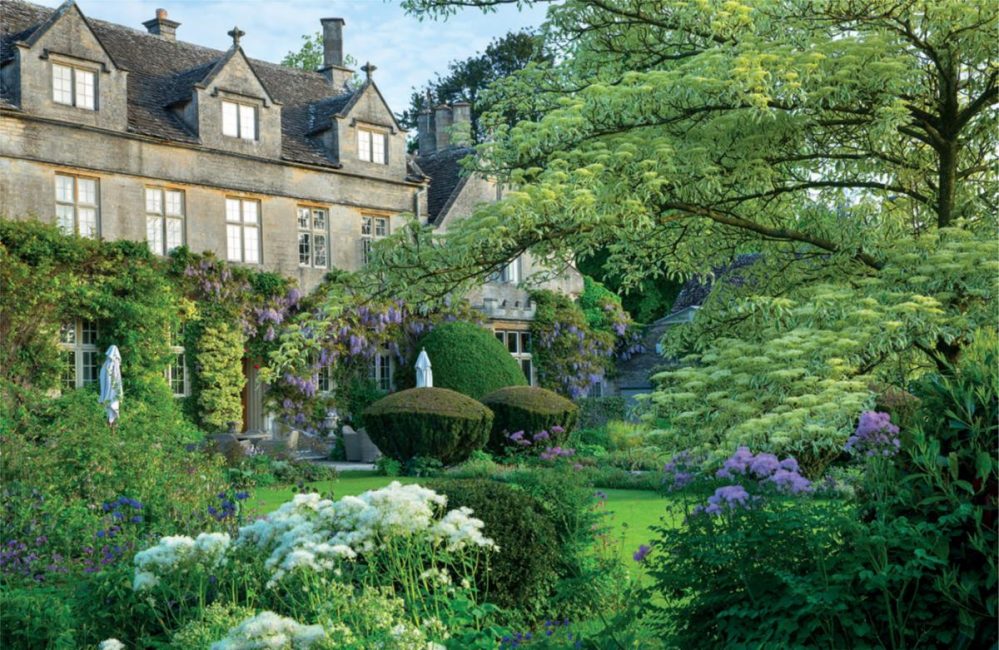 This is the definitive and most authoritative book ever published on the glories of English gardening–historically and horticulturally, a tour de force.
---

Vintage lifestyle expert and interior designer Bob Richter shows us how to find the best vintage treasures and how living with them brings beauty, comfort and personal meaning into our homes.
---

Following up on their much-heralded first volume of interiors, this new publication presents the next evolution of Atelier AM–virtuosos of mixing antiques and museum-quality artworks with pedigreed design.
---

Known for her whimsical interiors, designer Fawn Galli shows us how to create magical rooms ourselves without breaking the bank.
---

Interior designer Jeff Andrews reveals his decorating secrets in a refreshing, youthful, and livable take on what glamour today can be.
---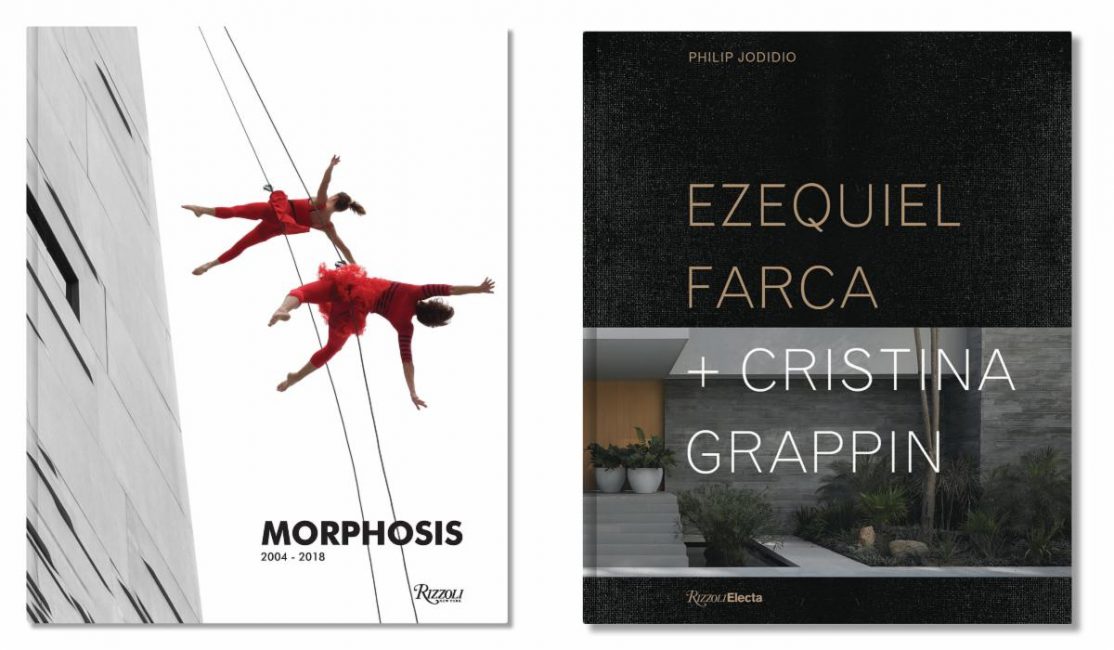 A resounding masterpiece of architectural publishing, this volume, Rizzoli's sixth on Morphosis and its founder, architect Thom Mayne, features the work of the award-winning interdisciplinary architectural and design practice over the past fourteen years.
A lavish volume on the stunning interiors and houses of this award-winning design and architecture firm, best known for its exceptional craftsmanship and refined sophistication drawn from the founders' Mexican heritage.
---

The first book on the architect's custom-built residences in California, tailor-made to the highest specification one could ask for.
---

An invitation to enter the residences of some of the top interior designers in the world–see their style and practicality in action, and adopt some of their winning ways.
---

This celebration of the style, design, and joy that pools bring to us brims with over 200 glamorous photographs. It is organized by swimming pool design–from glimmering infinity pools with a view of the ocean to dramatic cascading waterfall pools and those in lush garden settings.
---

The first book by AD 100 designer Emily Summers, featuring interiors that celebrate a new idea of American modernism.
---

Farrow & Ball's design experts share their wisdom for creating harmonious interiors in this inspirational yet practical guide.
---

An elegant volume dedicated to the most exclusive villas and homes in southern Sicily's Val di Noto region, perfect for those who love to daydream about traveling to unusual, stunning places.
---

For anyone who wants to live well in their garden, here is a guide to creating stylish and livable outdoor spaces–for entertaining, playing, and relaxing.
---

Top stylemakers' and designers' innovative floral design ideas for those who appreciate the beauty and everyday luxury of flowers.
---

The work of the acclaimed designer of villas in Spanish, Moorish, Venetian, and Mediterranean style, in all-new color photography.
---
FASHION
---

From renowned photographers Ken Browar and Deborah Ory, the husband-and-wife team behind NYC Dance Project and the best-selling photography book The Art of Movement, comes their follow-up book spotlighting today's greatest dancers in clothing by celebrated designers.
---

This sophisticated volume celebrates the thirty-year-long collaboration between Grace Kelly and the artistic directors of Dior, from Christian Dior, to her support of Yves Saint Laurent, and her close friendship with Marc Bohan.
---
The ultimate treasury of fashion inspiration, this sumptuous volume presents the complete history of the International Best-Dressed List (IBDL)—an ongoing record of the world's most glamorous women and men from society, royalty, Hollywood, fashion, art, sports, and media.
---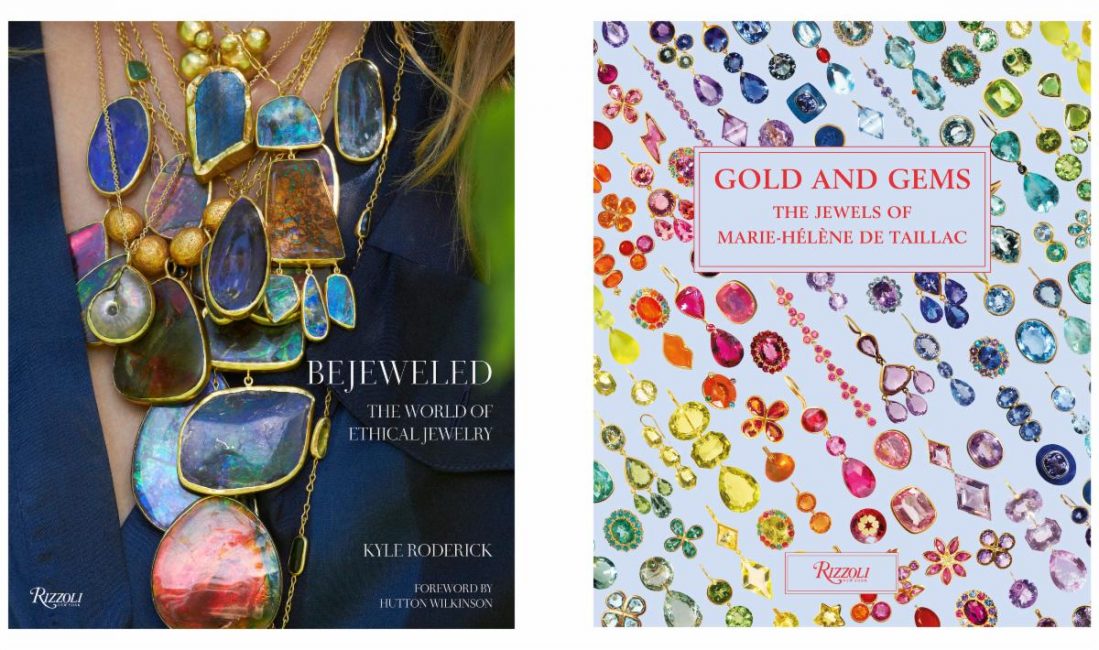 Jewelry, long associated with luxury, is also becoming a medium for social responsibility and ethical values. Kyle Roderick, an authority on ethical jewelry, profiles fifteen designers who are at the forefront of refashioning the medium for today's consumers.
Parisian jewelry designer Marie-Hélène de Taillac's first book offers a sumptuous journey into her colorful and vibrant world, from her exotic inspirations to her artisanal savoir faire.
---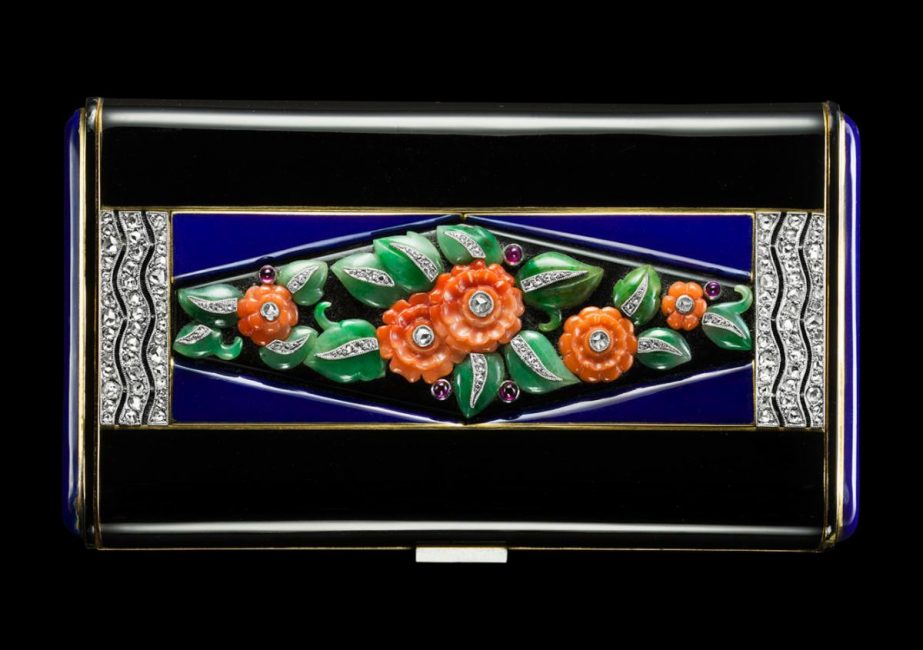 This is the ultimate illustrated guide to the most exquisite vanity cases from the nineteenth century onward; an unmissable opportunity for lovers of jewelry and fashion.
---

From ruby slippers to fashion runways, this book is a visual celebration of the life and work of the man behind some of the most memorable fashions of Hollywood's golden age.
---

An epic journey into the world of men's style as told and edited by GQ creative director at large, Jim Moore. From discovering new designers, distilling the latest men's trends, and extolling fashion advice, Moore's influence and impact on men's style is unequivocal.
---

One of the unsung heroes of fashion in the '70s, Larry Legaspi created the look for the defining musical acts of the era. This volume, authored by Rick Owens, fills in crucial gaps in the knowledge of Legaspi's work and impact on the fashion world.
Distinguished by his grunge-meets-glamour aesthetic and defiant anti-fashion stance, Rick Owens created a dark fashion empire that has accrued a devoted international following. The definitive monograph on Owens, this book documents over a decade of his sublime, iconic styles.
---

This oversized volume showcases ten years of Chanel's most influential fashion shows shot by English photographer Simon Procter. To capture the energy, Procter visually re-creates the epic sets, combining multiple photographs to illustrate in one image the many perspectives of the intense but fleeting spectacle.
---

A celebration of the best sneaker collaborations with the biggest makers–Adidas, Converse, Nike, Puma, Reebok–featuring nearly one hundred famous, infamous, and lesser-known partnerships.
---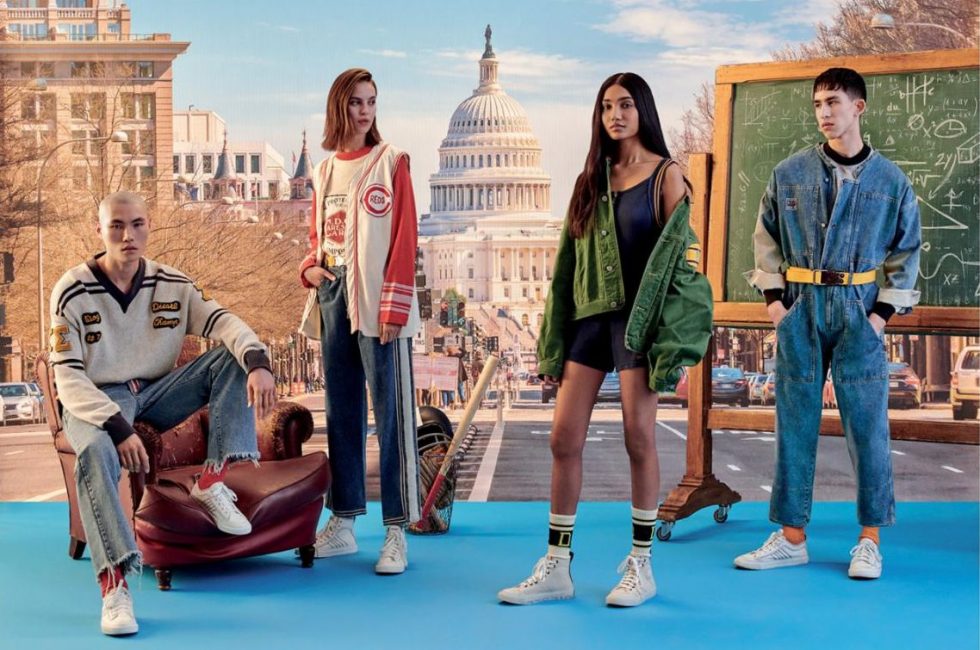 A unique book for fashion lovers which investigates Diesel's journey through denim, highlighting the innovations that took the denim world by storm and the aesthetic relevance of the pieces today.
---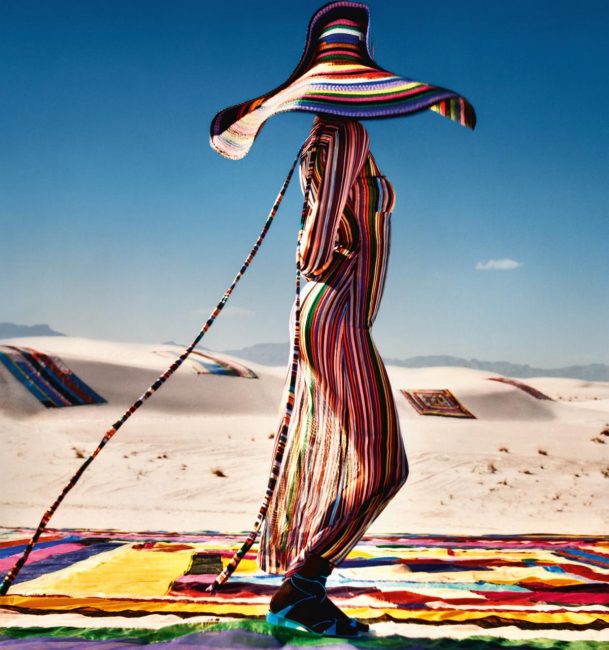 A celebration of the unmistakable Missoni style, and created with full access to the archives and with the support of the Missoni family, this lavishly designed book features reproductions of Missoni patterns printed on special material and stitched into the binding between signatures along with other special features.
---
ART & PHOTOGRAPHY
---

The must-have photography monograph of the year, this lavish oversized volume celebrates David Yarrow's unparalleled wildlife imagery. Featuring Yarrow's 150 most iconic photographs, the collection offers insight into a man who will not accept second best in his relentless pursuit of excellence.
---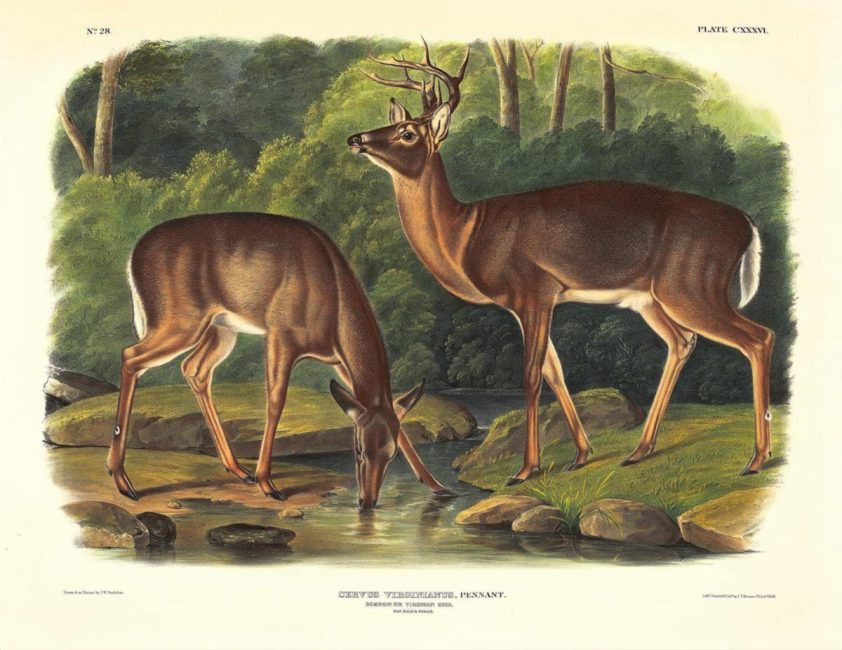 Reproduced from an archival copy, this handsome boxed set includes a new edition of John James Audubon's classic work on animals along with twenty-four facsimile prints suitable for framing.
---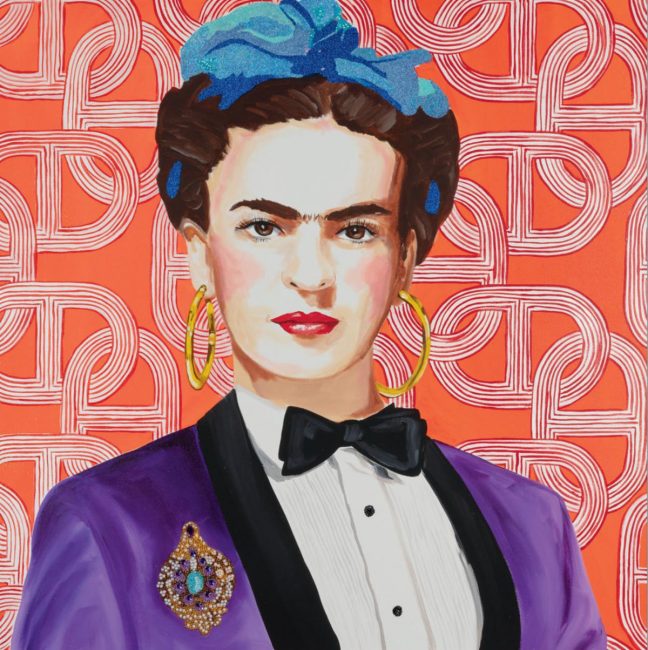 Known for her bold fashionista portraits and larger-than-life personality, this book delivers exactly what Ashley's fans are clamoring for: a look at her big life, her audacious aphorisms, and of course her sumptuous, glittering art in sublime detail.
---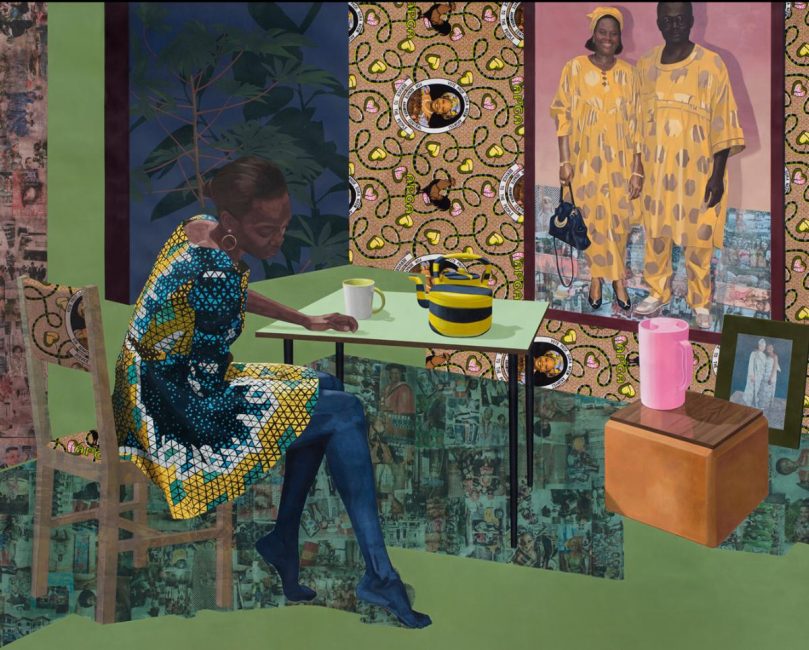 Figurative painting of the past five years, represented here by an exciting young generation of artists and vital practitioners, addresses the challenge of contemporary representation through expressionistic compositions and new techniques reflecting digital fluency.
---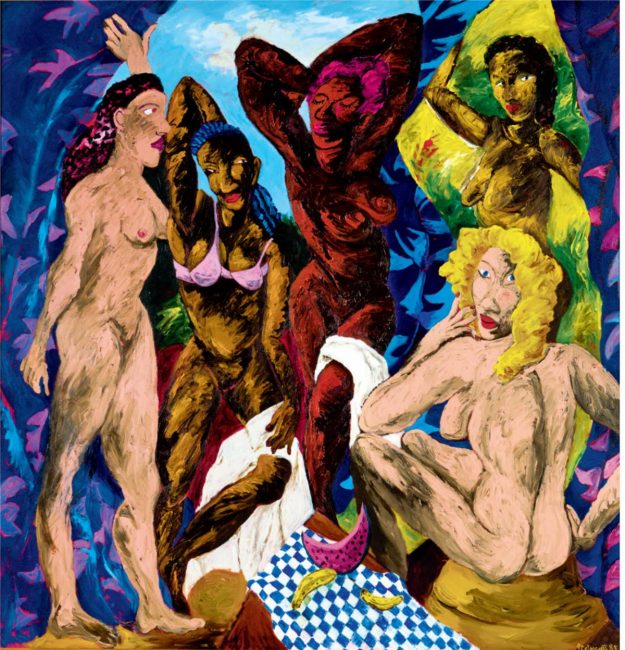 The most comprehensive volume devoted to the life and work of pioneering African American artist Robert Colescott, accompanying the largest traveling exhibition of his work ever mounted.
---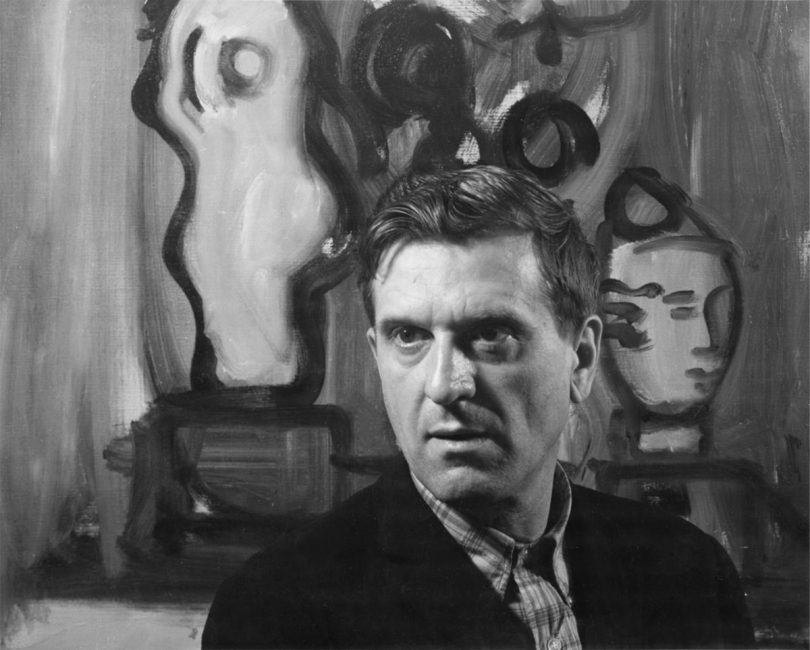 This book—authored by his son, actor Robert De Niro, Jr.—is the first comprehensive monograph on this visionary artist known for his unique, bold style of painterly representation.
---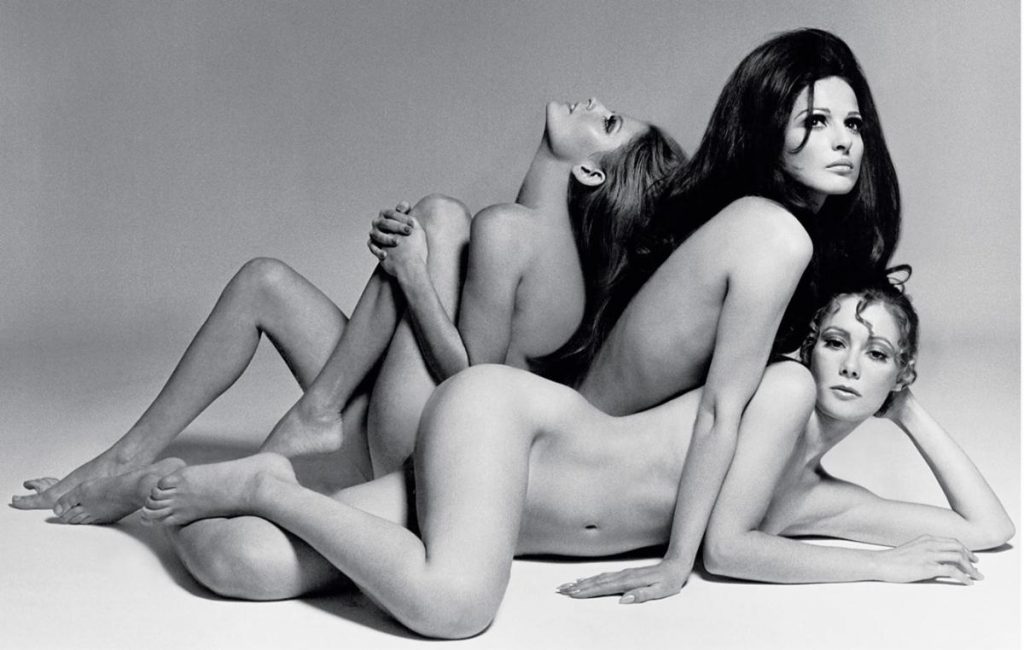 This exquisite volume showcases a collection of raw, provocative portraits, nudes, and snapshots of quotidian life shot over the past seventy years by one of photography's greatest image makers–Victor Skrebneski.
---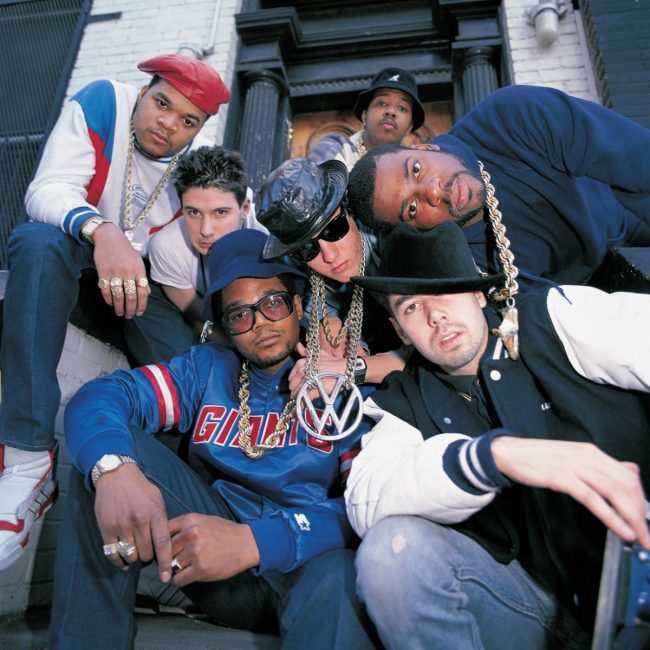 Glen E. Friedman captured both Run-DMC and Beastie Boys on their meteoric rise to fame, including on their seminal 1987 joint concert tour, Raising Hell. This book is a record of the strong friendship between these two groups and how they influenced each other, shown through never-before-published photos of the bands in concert, goofing around with celebrities, and just hanging out together.
---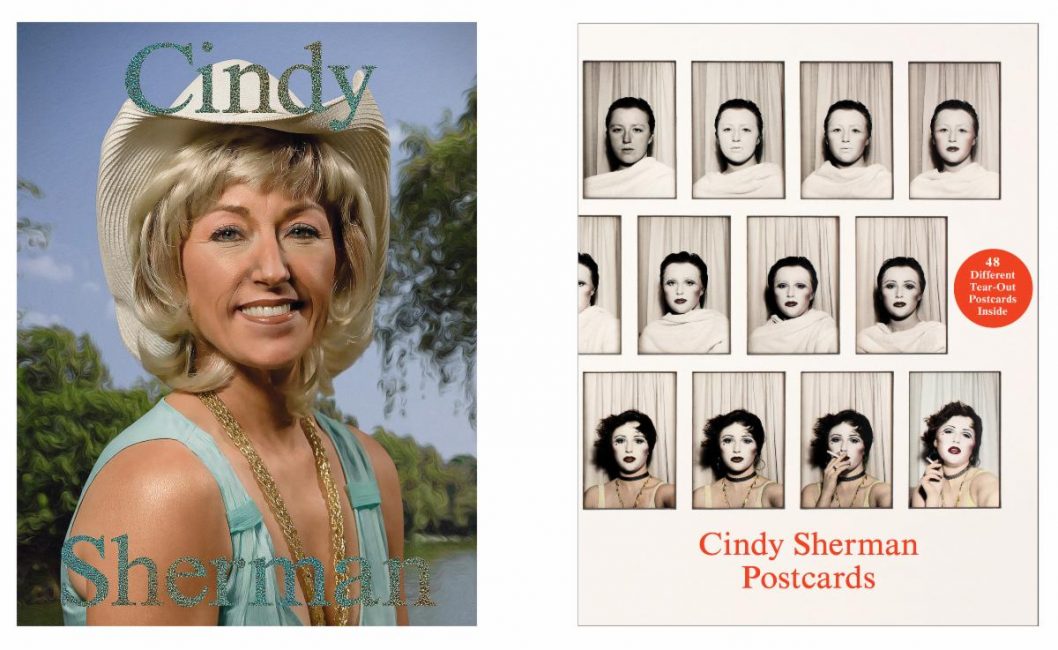 Featuring 230 key works from Cindy Sherman's most celebrated photo series, this is the first book to address her work through the lens of portraiture and style in the era of social media and selfies.
A selection of forty-eight of Cindy Sherman's best-loved works is now available as a perforated postcard booklet.
---
TRAVEL & OUTDOORS
---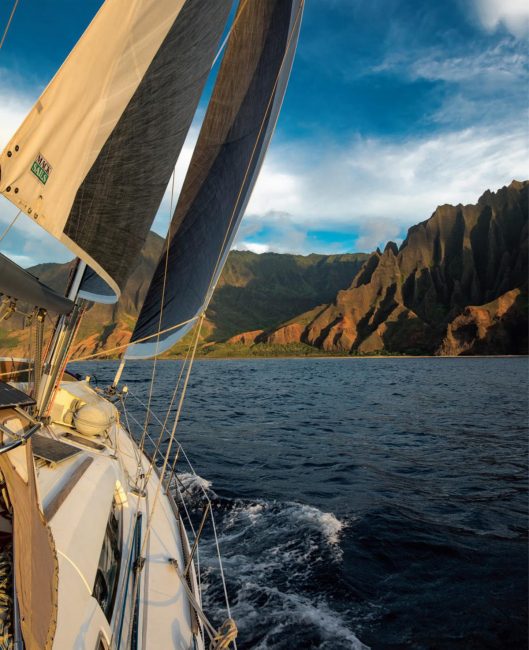 The closest you'll get on land to the feeling of being on deck, this deluxe, grand-scale, limited-edition book is a voyage across America, capturing the joy, excitement, and serenity of sailing in the waters of every region of the United States–from Puerto Rico to the tip of Alaska.
---

A dream list, Climbing Rock features some of the most classic and cutting-edge climbing areas across the magnificent and the most diverse landscapes of North America, each explored in depth.
---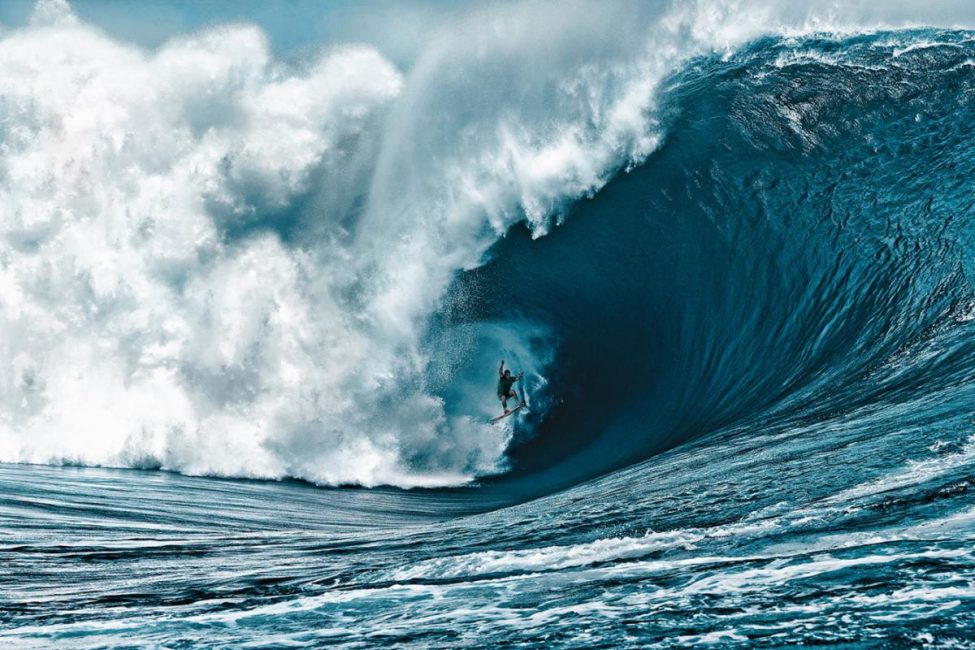 Through fifty years of epic stories, art, and personal ephemera, Fletcher: A Lifetime in Surf Family spans surfing's golden era to the present day. A visual memoir of this near-mythological surf family, this book is sure to appeal to their massive surfing fan base, young skaters, and those who are interested in the Fletcher family and their place in Southern California as a subcultural force of nature.
---

A hiker's inspirational bucket list is embodied in this lavishly illustrated celebration of our nation's one hundred best mountain trails.
This pocket-sized gift and souvenir photo book captures the beauty of America's quintessential wilderness hiking trail. From desert California to the Washington-Canada border, the compelling photography of Bart Smith brings the entire 2,650-mile trail to life.
---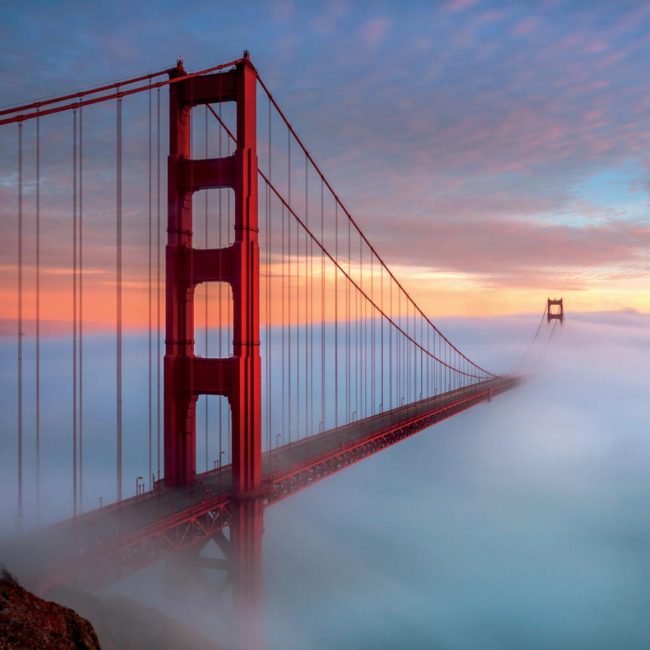 From stunning coastal views to bridges wrapped in dreamy fog, this collection showcases 300 photos of San Francisco and the greater Bay Area captured by more than fifty acclaimed photographers from across the Instagram community.
---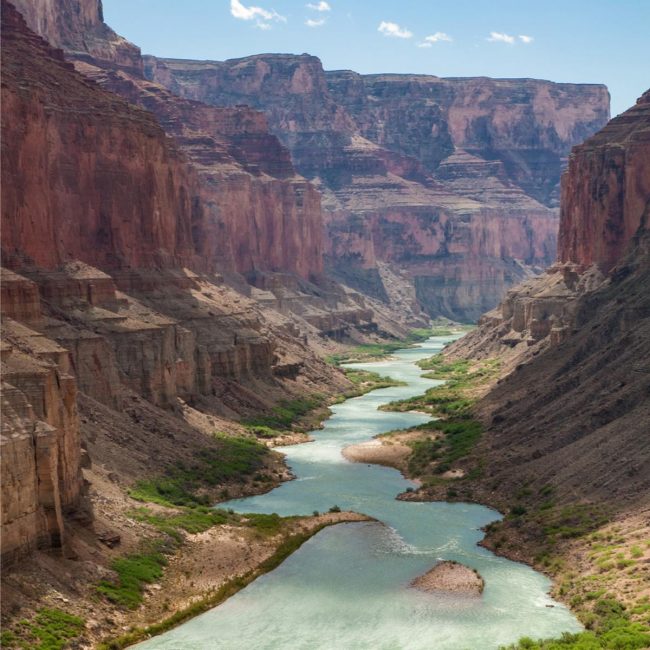 The majesty of the Grand Canyon is celebrated from the Colorado River as it continues to carve America's natural wonder from a mile below the rim.
---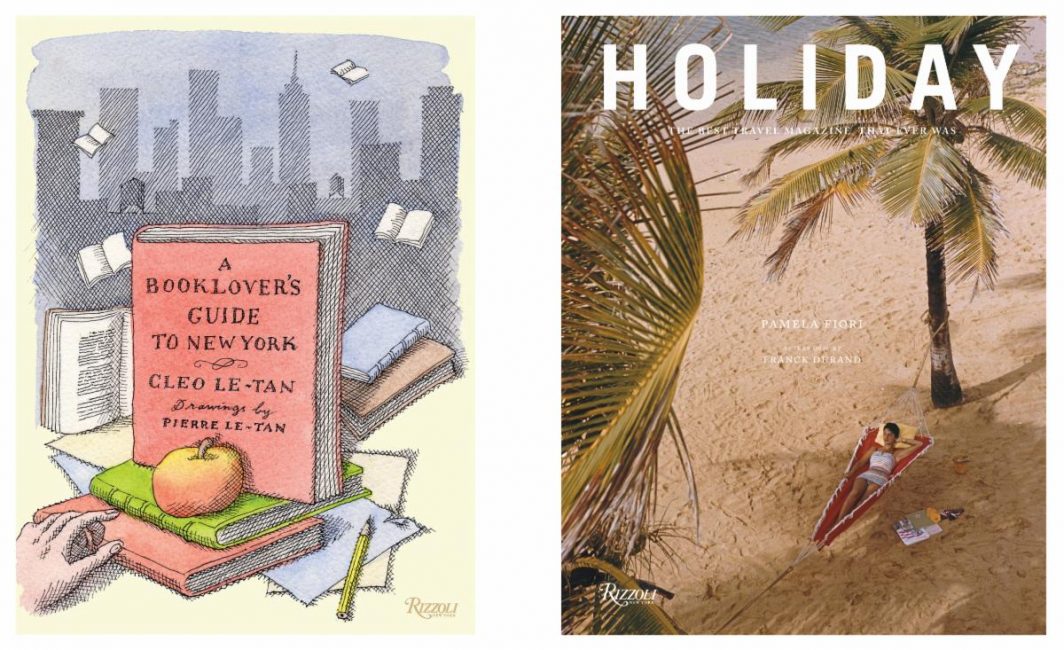 An illustrated guide to New York City tailored for the book-obsessed explorer showcasing the city's best bookshops, libraries, homes and haunts of world-famous writers, and scenes from literary classics—with charming drawings by the famed New Yorker cover artist Pierre Le-Tan.
The first book on magazine sensation Holiday, which between 1946 and 1977 was one of the most exciting publications in the world. Renowned for its bold layouts, literary credibility, and ambitious choice of photographers and artists, Holiday portrayed the romance of travel like no other periodical.
---
COOKING & BAKING
---
Drawing on Rory Macdonald's Michelin-starred experience, Bake takes the reader from early morning croissants to late night desserts. Macdonald reveals the secrets behind his renowned cakes and baked treats, which have earned him a place in the top 10 pastry chefs in the U.S.
---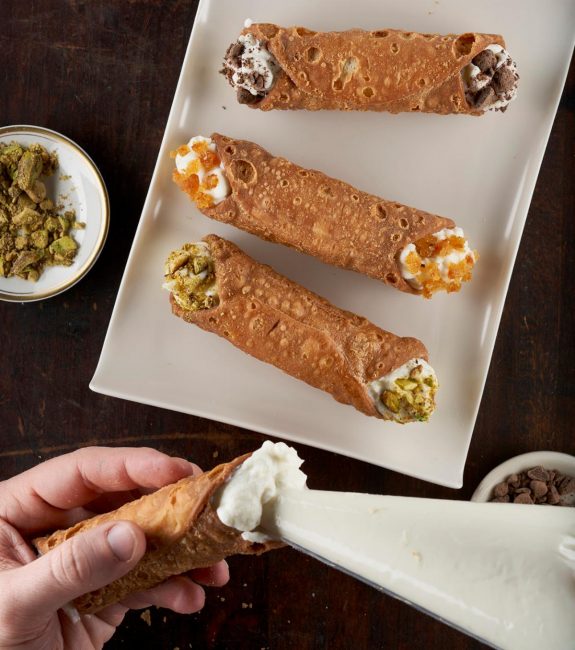 From the most trusted purveyor of Italian delicacies worldwide, this is an indispensable guide to Italian sweets and desserts and a delectable exploration of la dolce vita.
---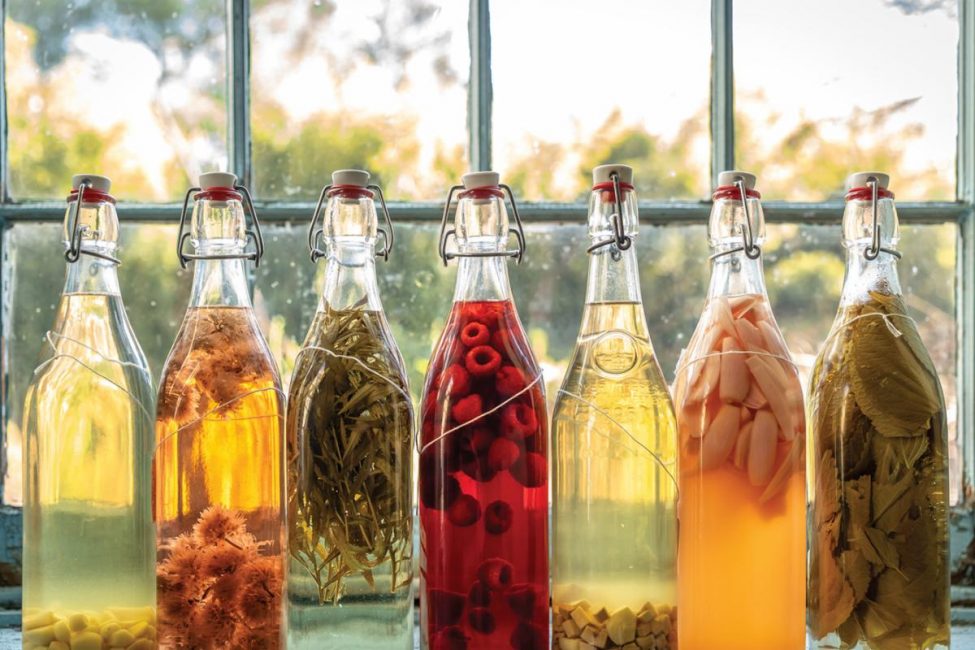 Four-time IACP award winner William Woys Weaver brings bold flavors, global influences, heirloom prestige, and a master gardener's expertise to one of today's hottest culinary trends. Beginners and experts alike can learn from Weaver's accessible instructions, experienced voice, and global palate.
---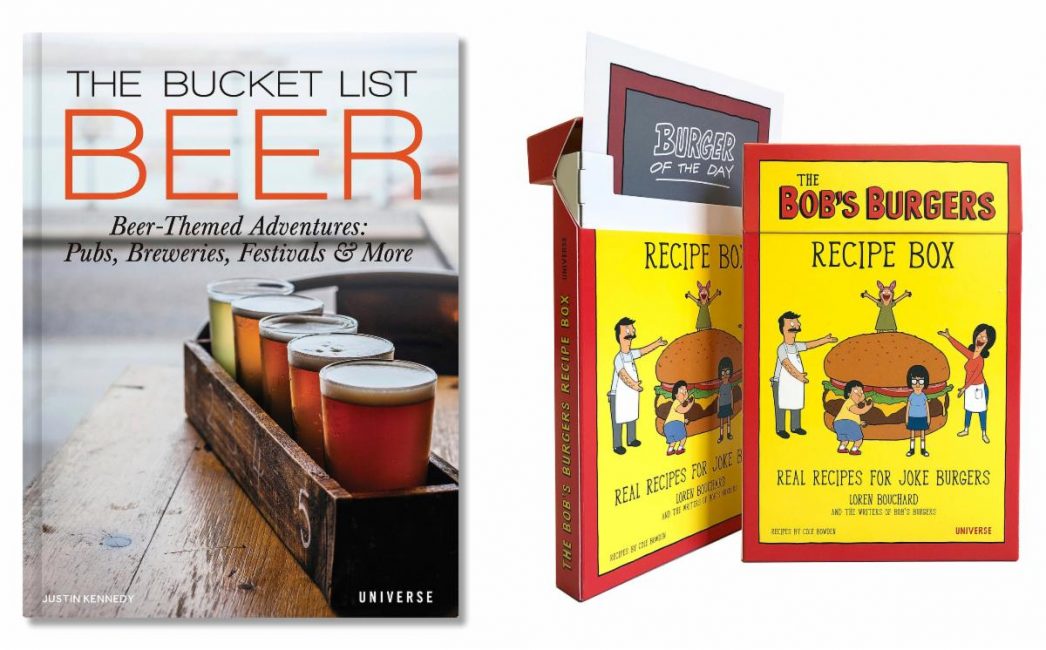 An indispensable guide for the beer lover–where to visit, when to go, what to drink, and everything in between.
Stored in a sturdy, full-color hinged box, this collection of thirty-five recipe cards features the best pun-filled burger recipes that have appeared in the hit TV show.
---

Combining menus and recipes with visual experience and inspiration–as well as insight into the traditions of the food and celebrations–this book serves as a practical resource that gives home cooks step-by-step guidance on how to re-create these fabulous meals at their own tables.
---

Both practical and inspiring, the first book from Jenni Kayne–the creator of the eponymous lifestyle brand–offers ideas and tips for entertaining and living well throughout the year.
---

Consummate hostess and lifestyle expert Julia Reed shares her favorite New Orleans recipes and ways to create parties that exude this city's famously warm hospitality.
---

Focusing on ten ingredients, this book will enliven and inspire the way you harvest, shop, stock your pantry, and cook for everyday meals and special occasions.
---

Michelin-starred chef Josh Emett brings together more than 300 of the most important classic recipes by 150 of the world's most acclaimed chefs. This compendium will stand up to use in the kitchen but be classically beautiful to behold–sure to delight any food lover or serious home cook.
---

The Parisian dinner party is the ideal of entertaining chic: the style of the host, the quality of the food and wine, and the beauty of the setting. Take a charming approach to cooking, entertaining, and table-setting with all the style of Parisians at home.
---
HOBBIES
---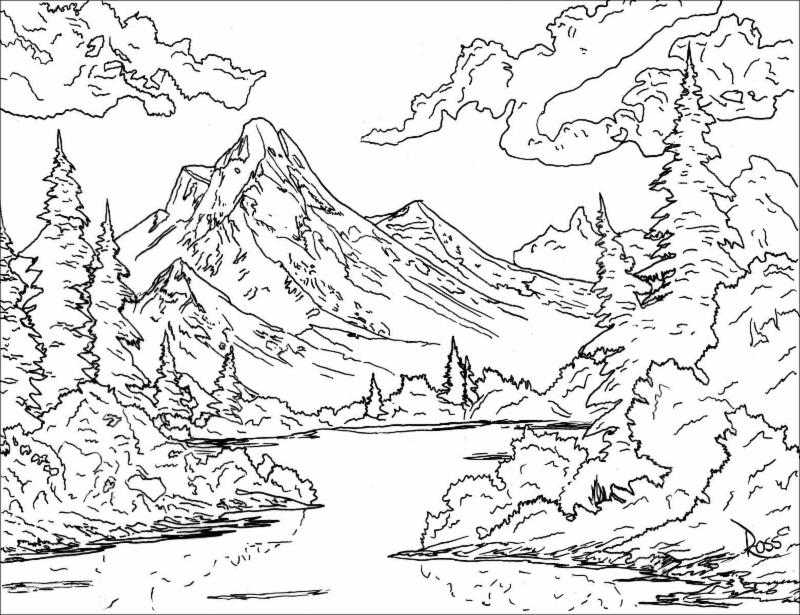 This sequel to the best-selling Bob Ross Coloring Book features a collection of sixty-five seasonal paintings refashioned from Bob Ross's original works.
---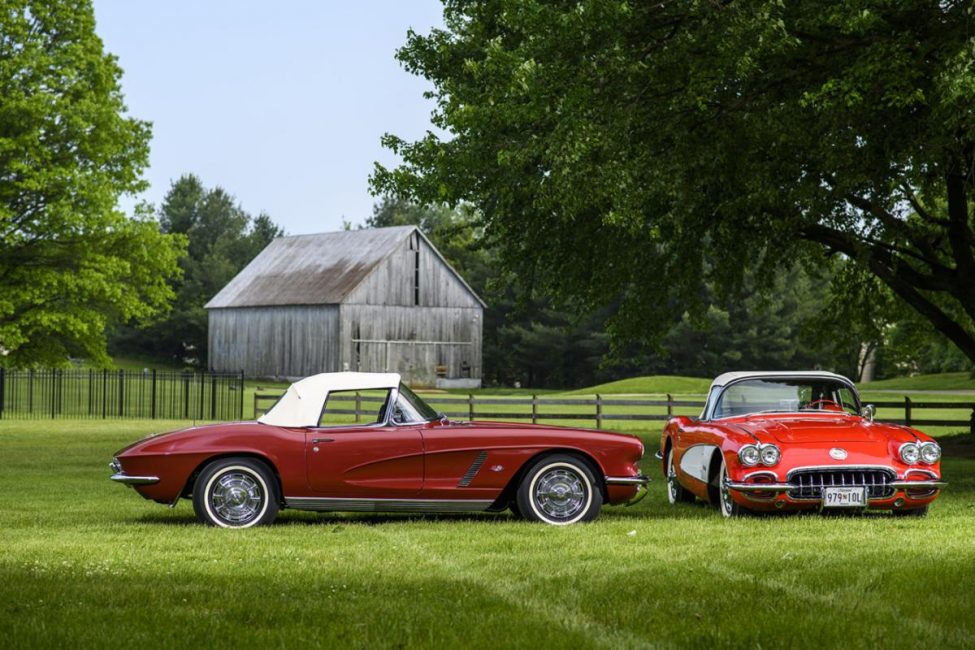 This collection of stories profiling one hundred beautiful vehicles (and their owners) is the ultimate gift book for car lovers.
---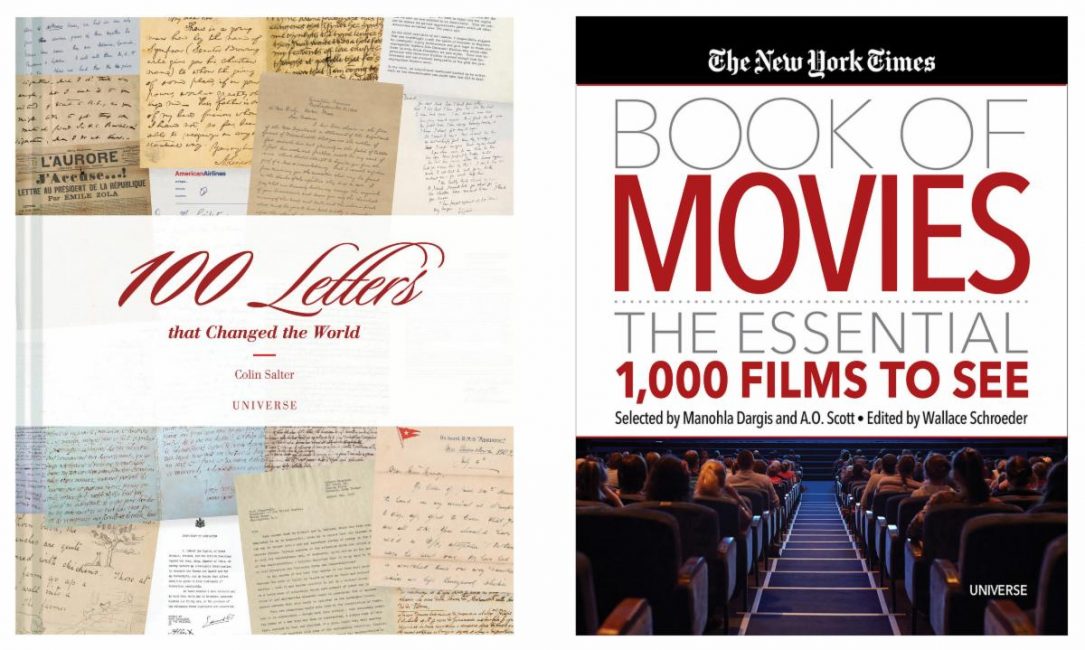 The history of the world as witnessed through the most inspiring, heartfelt, and impactful letters ever written.
A meticulously curated glimpse at the career of a design-world superstar. A collection of reviews for the 1,000 most important, popular, and influential movies of all time.