HOLIDAY RECIPES: Desserts & Drinks
November 11, 2019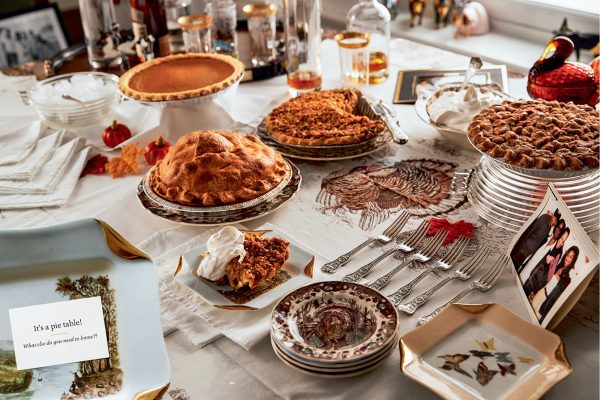 Now that you've planned for the Main Course and chosen your Appetizers & Sides, it's time to bookend your meal with what really matters: Spirits and Sweets! No holiday meal can come to an end without one of the delectable desserts below, and whether you're looking for pre-dinner drinks or some post-dinner fun, these festive cocktails will lighten up any holiday party.
---
DESSERTS
---

Pecan pies have been dressed up in countless ways—with bourbon and dark chocolate to name just two—but the classic never goes out of style.
From Pecans: Recipes & History of an American Nut
---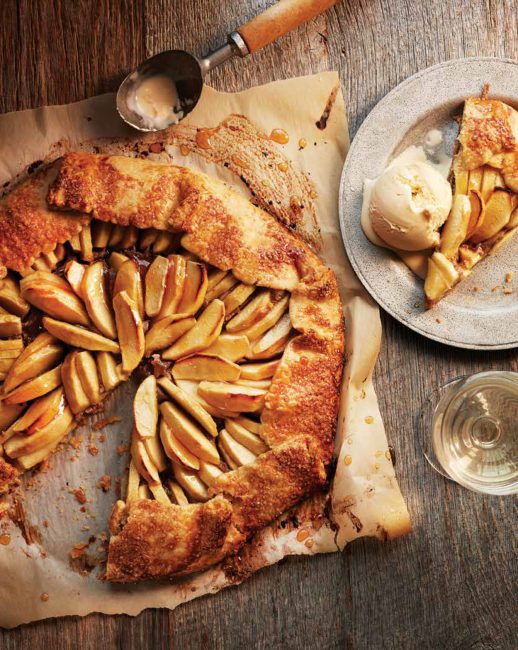 A walnut flling similar to frangipane makes this galette stand out from the crowd, and sparkling sugar on the pastry rim makes it gleam. Keep the honey ice cream in mind for other fruit desserts, such as grilled apricots or figs, baked pears, persimmon pudding, and peach or berry crisp.
From Wine Country Table
---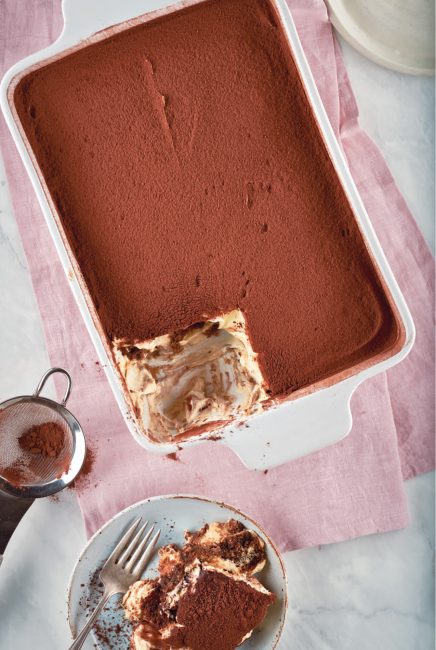 The perfect balance of coffee and sweetness, tiramisù appropriately translates to "pick-me-up." Culinary legend has it that tiramisu was invented in Treviso, a small city in the romantic region of Veneto. Today, the classic dolce is made across Italy in a variety of ways; almost everyone in Italy will tell you that their family makes the best tiramisù.
---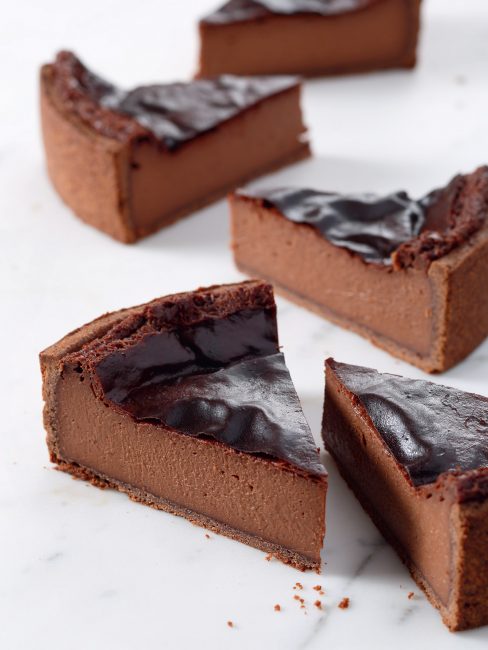 This recipe for mouth-watering custard tart comes from from Ferrandi, the Parisian school of culinary arts that Le Monde dubbed the "Harvard of gastronomy.".
From Chocolate: Recipes and Techniques from the Ferrandi School of Culinary Arts
---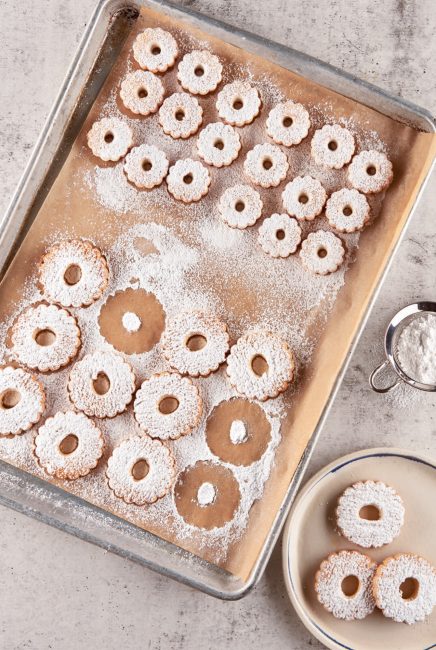 Canestrelli are simple, buttery shortbread-like cookies and traditional of the Liguria Region of Italy. They have a characteristic flower shape with a hole in the center. They are rich and delicate, and not too sweet even when covered with a blanket of powdered sugar.
---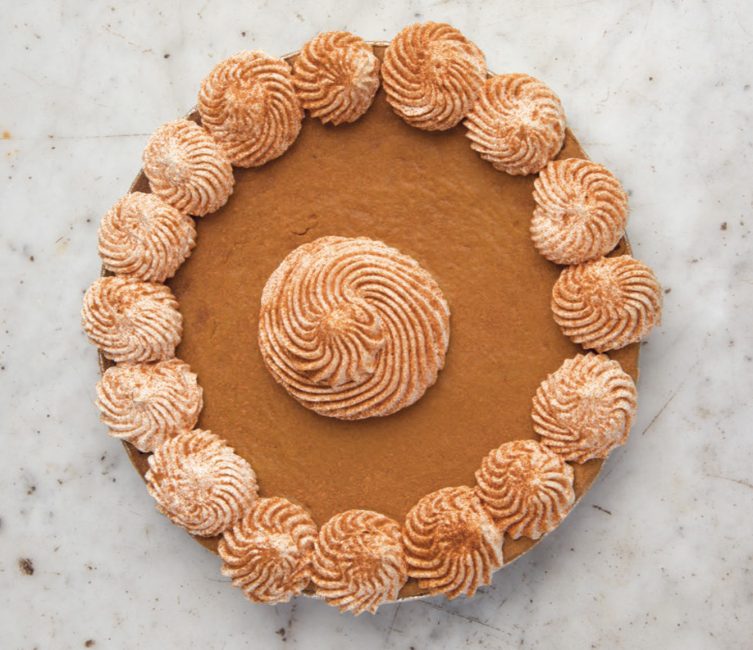 "Synonymous with harvest time and cooler temperatures, pumpkin pie possesses the wonderful favor profile we have become accustomed to in the fall season. The Kerber's version has a rich short bread crust and all of the classic spices, including cinnamon, nutmeg, ginger, and cloves." —Nick Voulgaris
From The Kerber's Farm Cookbook
---
"Also known as chocoflan, this is cake and flan in one. It's "impossible" because when you put it in the oven, the cake batter is on the bottom, with the flan on top, but as it cooks, they switch positions, since the risen cake is lighter than the flan. When you flip it, the flan is again on top, covered with the caramel sauce." —Danny Mena
From Made in Mexico: The Cookbook
---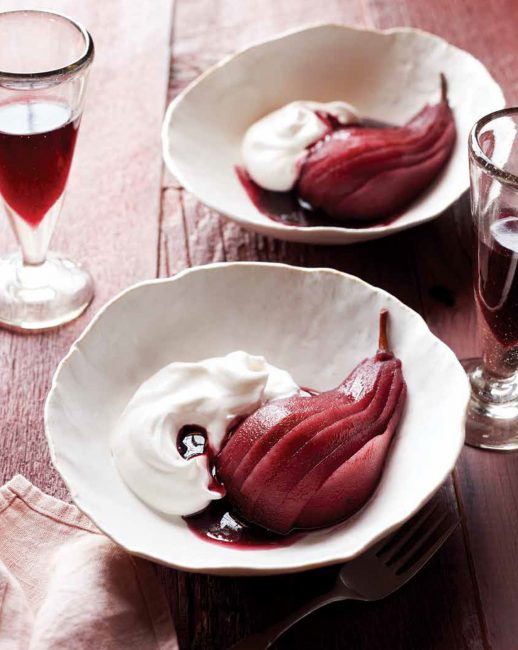 After several hours of steeping in a red wine syrup, these poached pears turn a rich ruby color. But that inky hue is only skin deep: slice and fan the pears to reveal their pale interior. To help with your holiday prep, the pears can be poached a full day ahead for an easy dinner-party dessert.
From Wine Country Table
---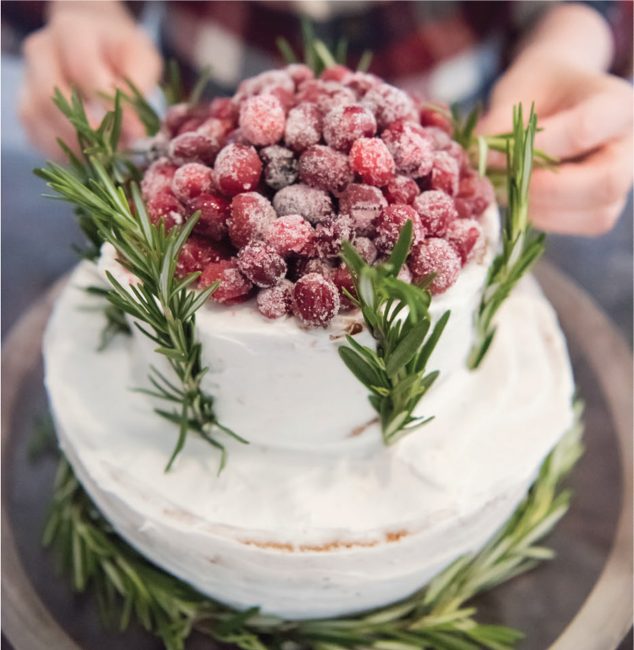 These beautiful berries are incredibly simple to make. They are perfect for holiday snacking or for dressing up desserts.
From Entertaining at Home: Inspirations from Celebrated Hosts
---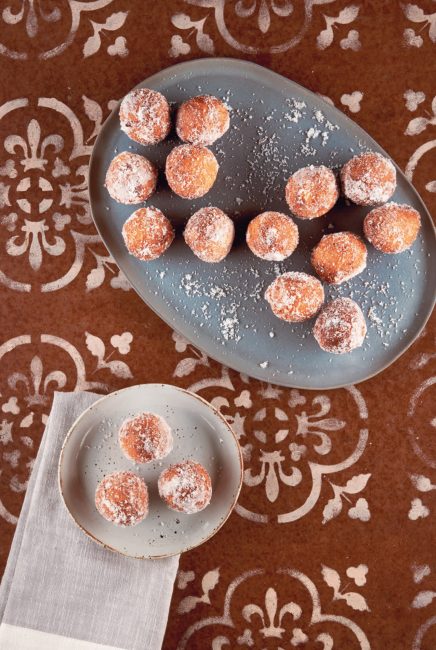 These bite-sized ricotta dessert treats are an easy way to make a big impression. Since they're at their best right when they're fresh, you should fry them up after the holiday meal when the coffee is brewing.
---
DRINKS
---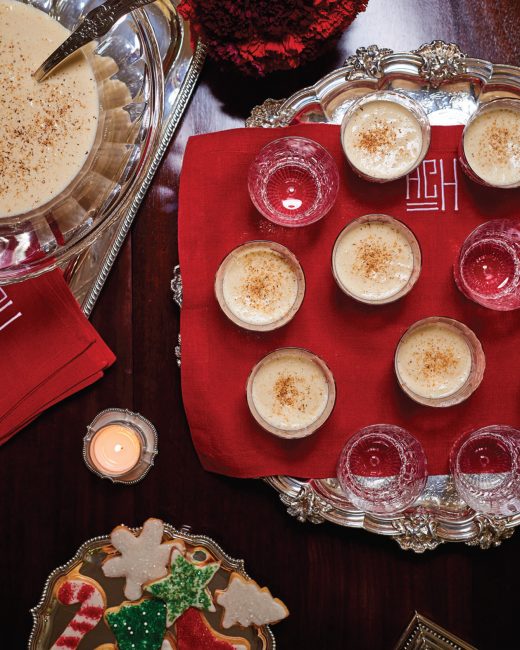 A traditional recipe for creating the holiday staple from scratch.
From The Art of the Host: Recipes And Rules For Flawless Entertaining
---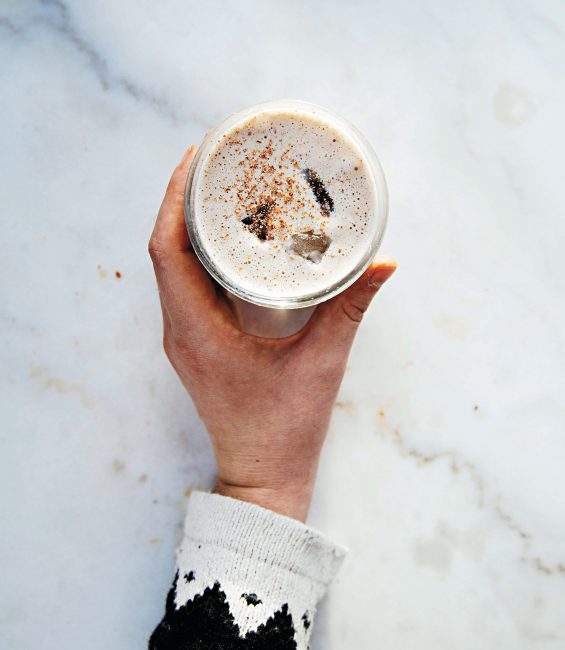 You can achieve the creamy consistency of classic egg nog from cashew nuts instead of eggs for a vegan version.
---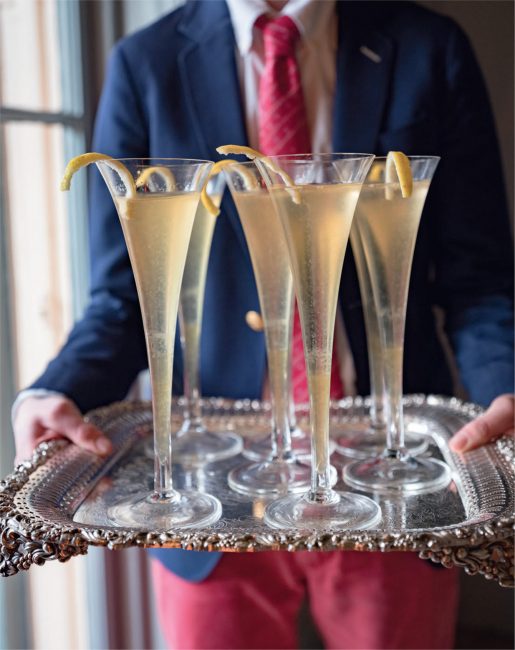 The French 75 was created around 1915 in Harry's New York Bar in Paris. Originally made with gin, this version uses Cognac, as inspired by the cocktail guru at Arnaud's French 75 Bar in New Orleans.
---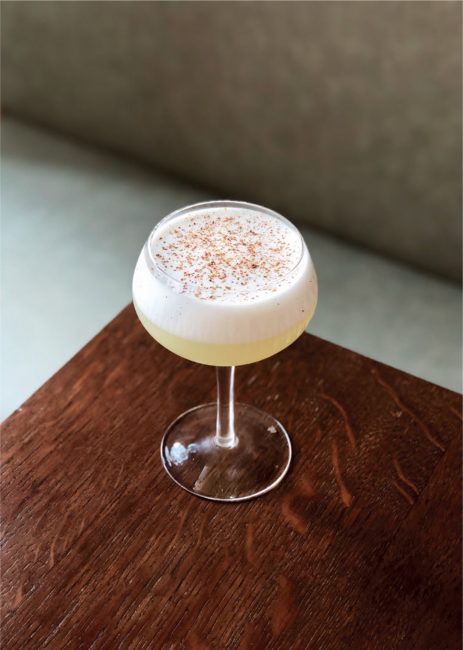 Try this fresh take on the classic French cocktail.
From French Moderne: Cocktails from the Twenties and Thirties with Recipes
---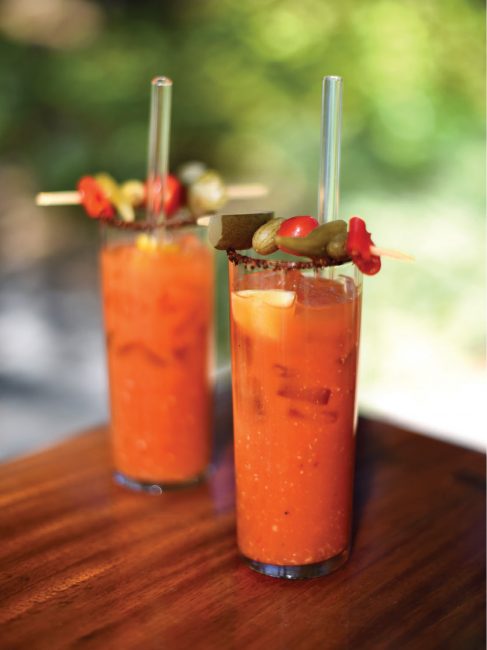 To put a Mexican spin on this classic brunch cocktail, this recipe uses a smoky mescal in lieu of the customary vodka.
From Stone Edge Farm Kitchen Larder Cookbook
---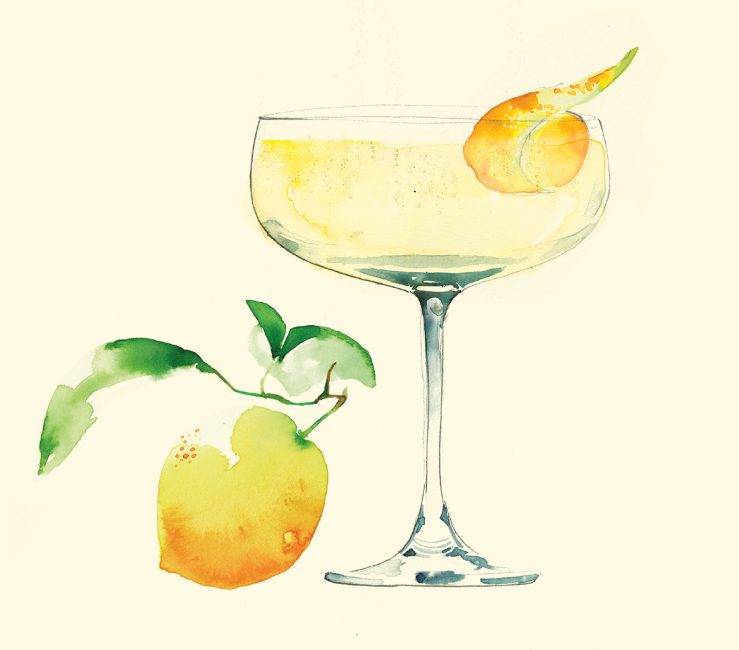 This champagne cocktail, which includes whisky, sugar, bitters, and fruit flavors, will certainly make your holiday gathering effervescent.
From Spritz Fever!: Sixty Champagne and Sparkling Wine Cocktails
---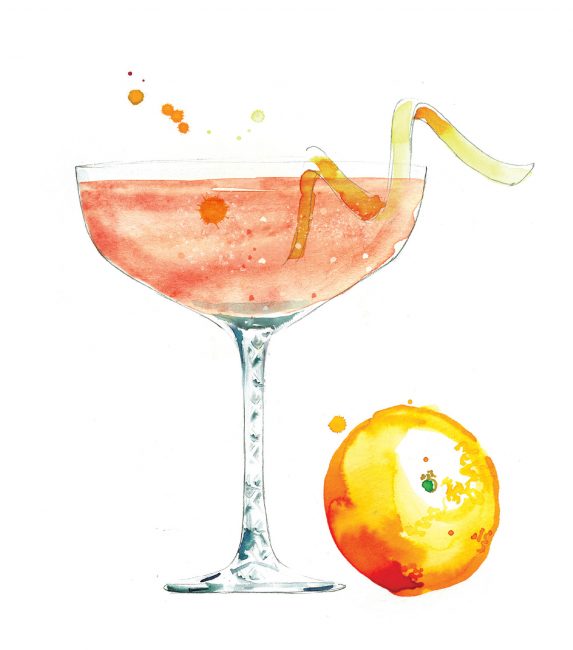 This mix of cognac, rum, Grand Marnier, grapefruit, and sparkling white wine will tempt guests from Thanksgiving dinner straight through to New Year's Eve.
From Spritz Fever!: Sixty Champagne and Sparkling Wine Cocktails
---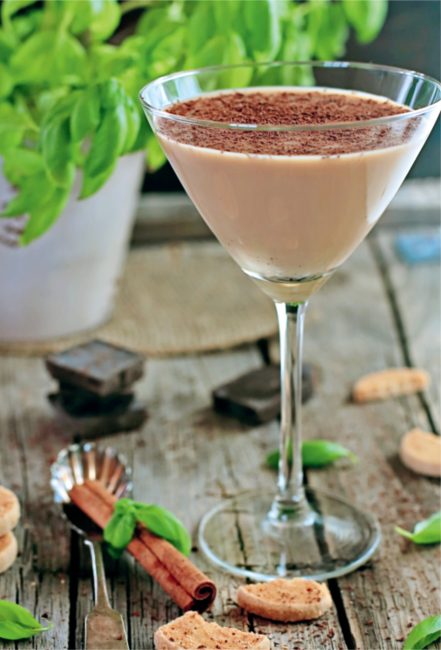 Whisky or rum add extra depth of favor to this coffee and nut-flavored martini that can also be served virgin.
From From Garden to Glass: 80 Botanical Beverages Made from the Finest Fruits, Cordials, and Infusions