Let Us Keep You Entertained and Inspired
March 23, 2020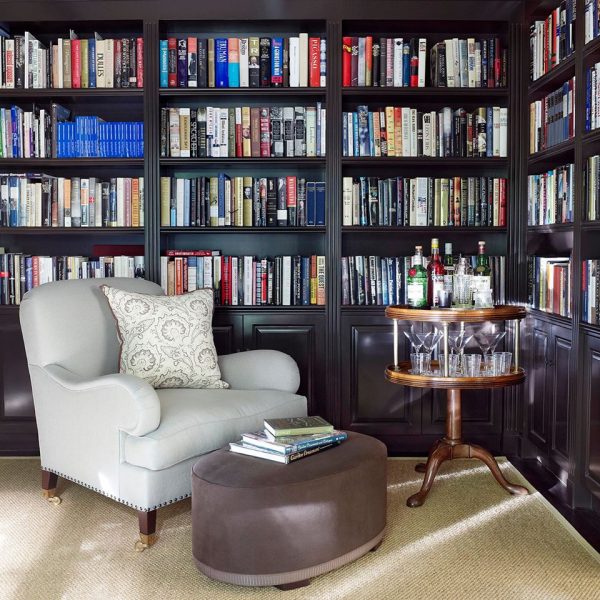 There are only so many shows on Netflix to watch before your mind starts itching for some other creative outlets. Whether it's in the kitchen, the studio, or your yard, it's important to spend this time in ways that will maintain your health and happiness. That's why, as a thank you for your years of support, we hope to support you by sharing excerpts and ideas from recent books that we hope will make this time a little easier.
---
Taking Time
---
Time is a strange concept these days. On one hand, we feel like we have too much of it but on the other hand, we've realized how precious it is. In Taking Time, legendary couturier Azzedine Alaïa has taken on the question of time in salon-style discussions between some of the most famous minds of our generation. These luminaries share helpful insights into appreciating and managing time, as well as how they manifest their creativity.
Download an excerpt from Taking Time to read Alaïa's thoughts on time in a one-on-one conversation with author Donatien Grau, followed by a deep dive into how artists view time in a conversation between filmmaker Jean-Claude Carrière and artist Julian Schnabel, who worked together on At Eternity's Gate, Schnabel's film about Vincent van Gogh.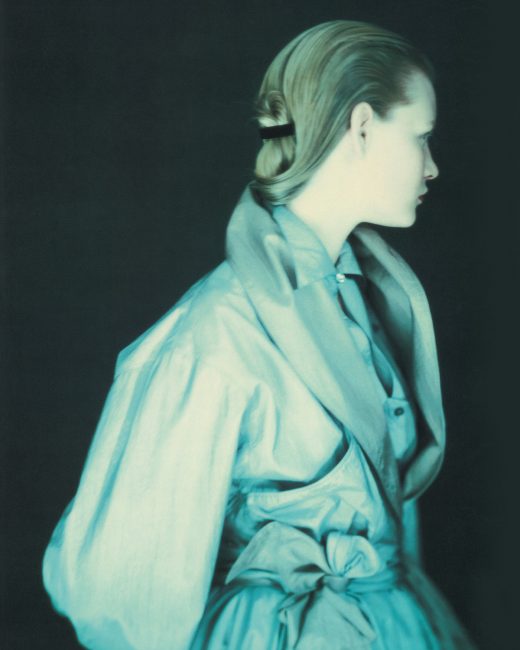 Want more? Buy it here.
---
Learning from the Past
---
Trailblazers in evening gowns, the women celebrated in The Women Who Revolutionized Fashion: 250 Years of Design are early fashion vanguards and contemporary innovators who have—and continue to—change the face of fashion around the world.
Download this excerpt to learn about well-known and hidden figures from First Lady Mary Todd Lincoln's seamstress to Elsa Schiaparelli, all revealed through their stories and most compelling works.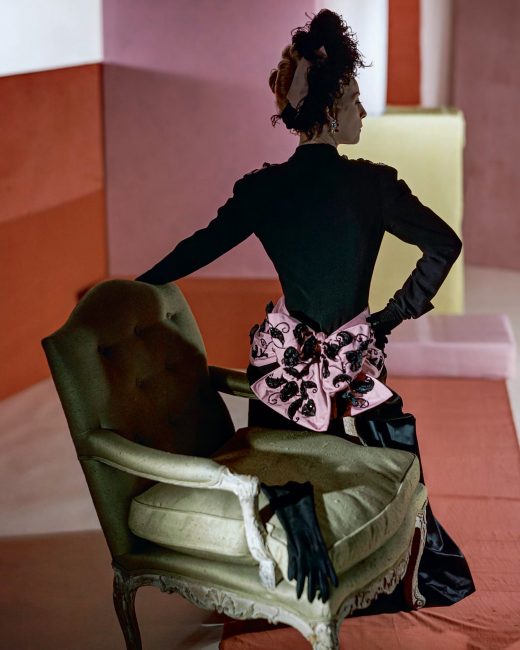 Want more? Buy it here.
---
The Bata Shoe Museum has an extraordinary collection of more than 14,000 artifacts, dating from as far back as 4,500 years to the present day, making it one of the largest shoe collections in the world. The World at Your Feet: Bata Shoe Museum features 100 shoes that are among the most important in their collection and display a fantastic array of styles.
Download this excerpt to travel back in time to late 19th-century France, 1920's Switzerland, America of the 1960's, and even 1690's Italy.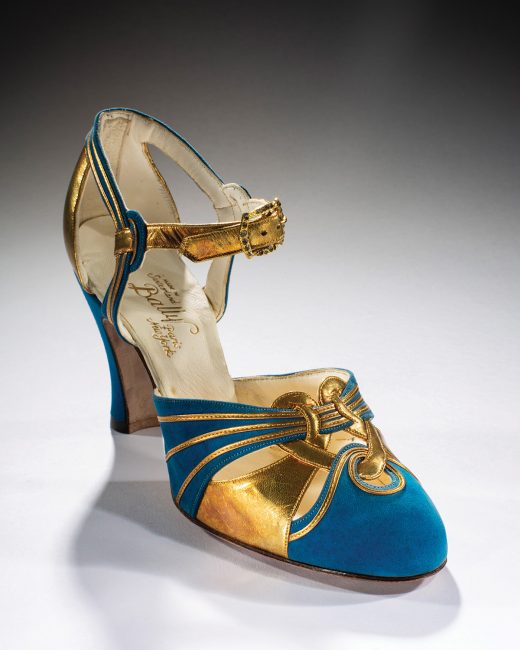 Want more? Buy it here.
---
Make Mother's Day a Day She'll Remember
---
There's no better way to honor our mothers, grandmothers, aunts, and wives than to take time to do something special just for them. Whether setting the table for a lovely brunch, preparing her favorite foods from scratch, or guiding her through some self-care, it's these little things that show how much we care. Below are a selection of ideas to help inspire you to make the most of Mom's day.
---
Set a place for Mom at a beautiful spring table with this guide from Gathering: Setting the Natural Table.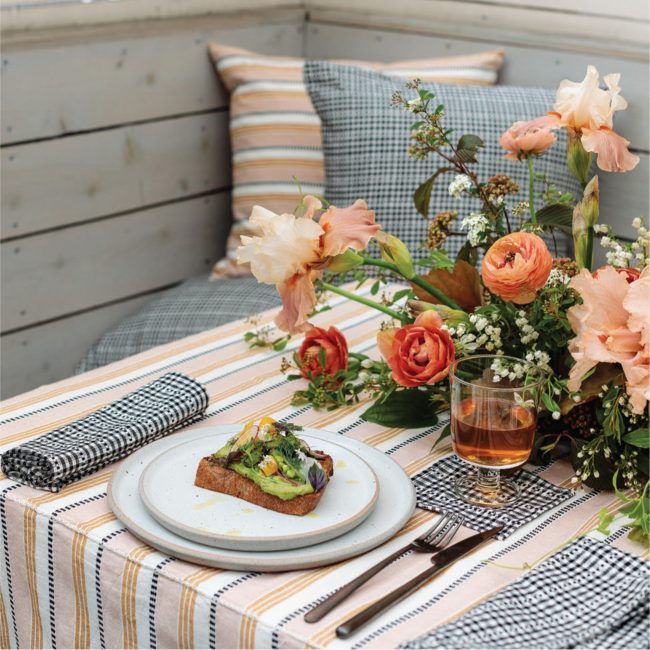 ---
Take Mom to the Hamptons with recipes created by celebrated Hamptonites from The Ladies Village Improvement Society Cookbook.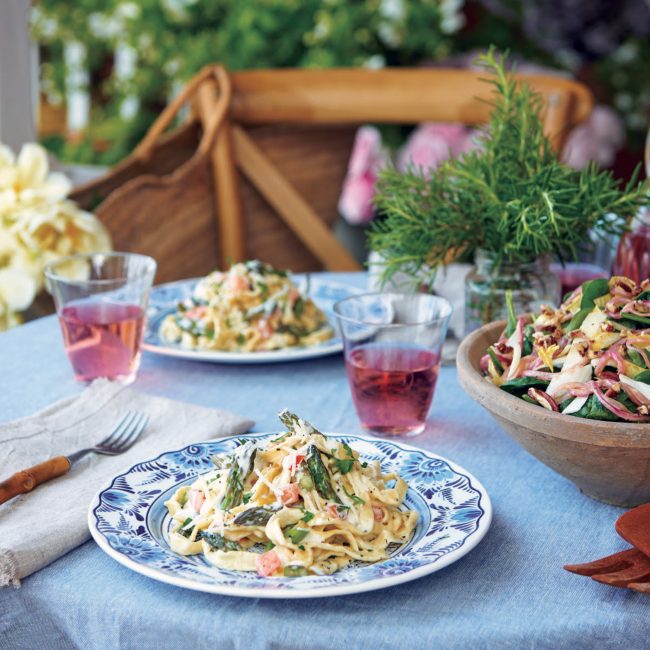 ---
Make brunch a fancy affair with these dishes from You're Invited: Classic, Elegant Entertaining.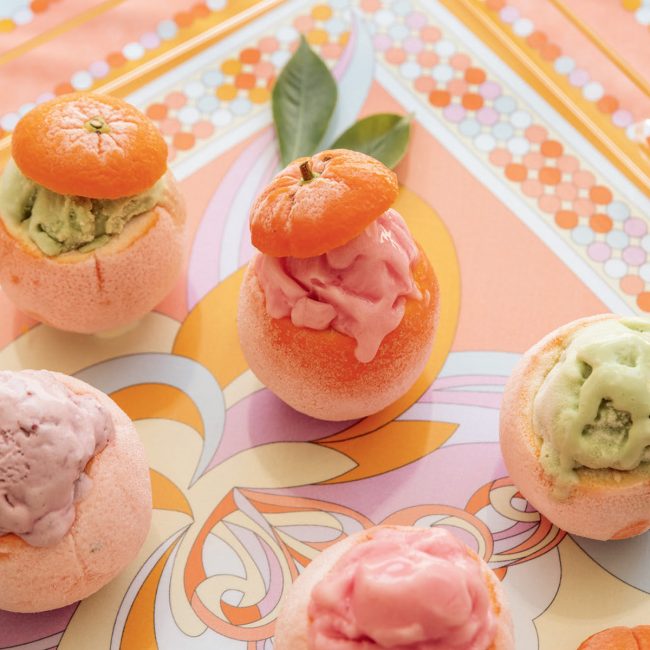 ---
Satisfy your Mother's sweet tooth with these dessert recipes from Eataly: All About Dolci.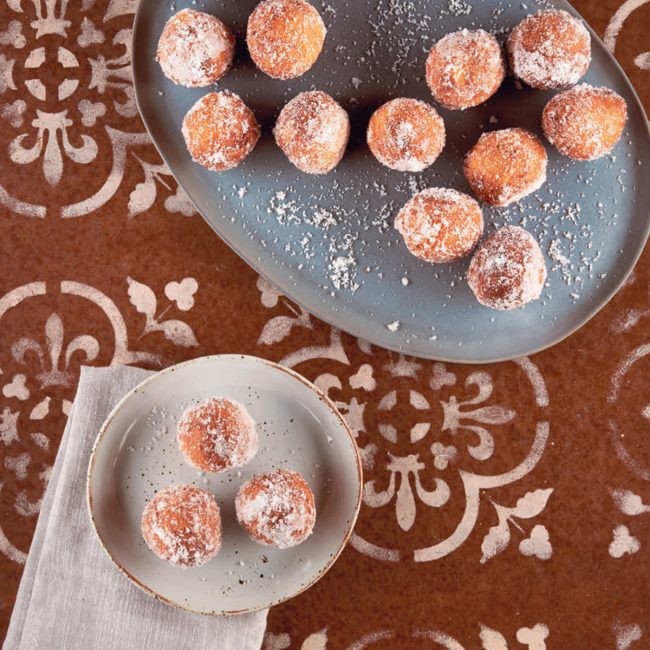 ---
Make Mom a meal of tempting pecan-inspired recipes from the Pecans: Recipes & History of an American Nut cookbook.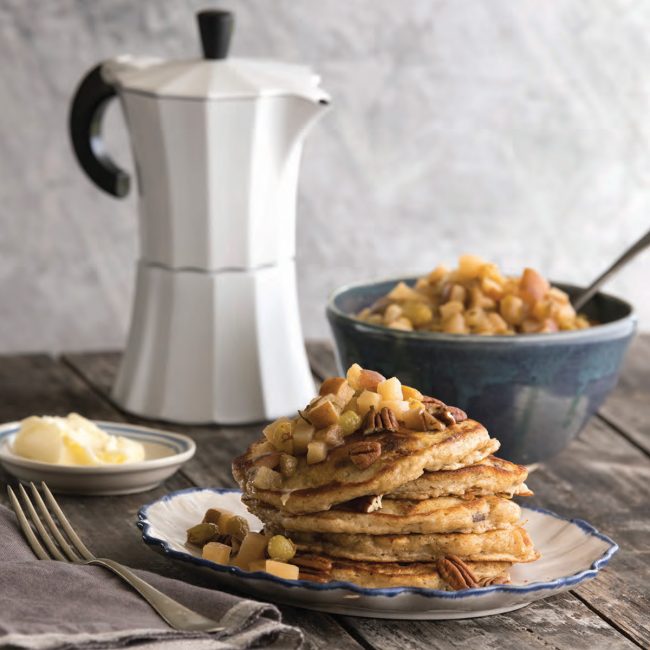 ---
Let the ultimate (s)Mother help you smother your Mother with these recipes from The Goldberg's Cookbook.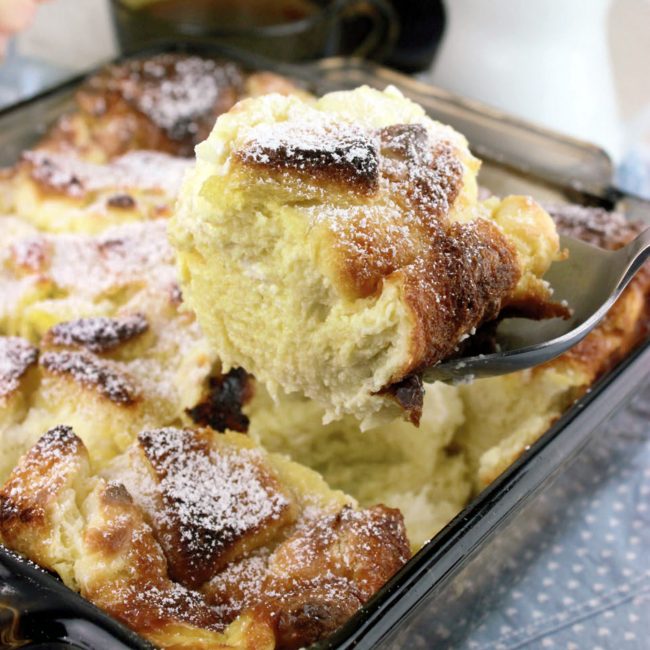 ---
Help your Mother indulge in some self-care with these tips from Alicia Rountree: Fresh Island Style.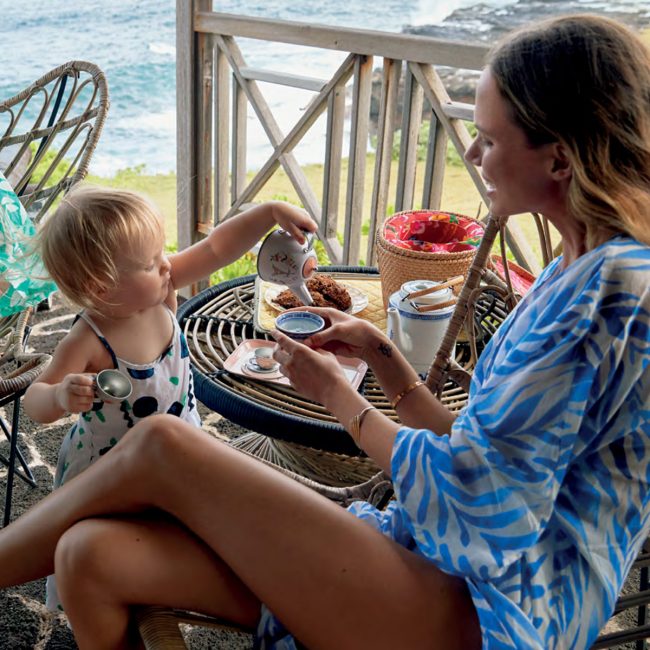 ---
Join Mom for a natural beauty day with recipes for all-natural beauty and skincare products from The Women's Heritage Sourcebook.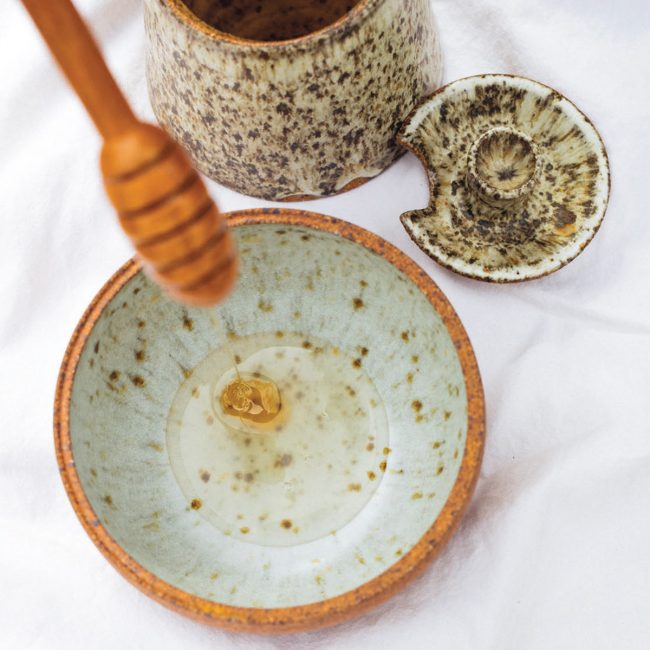 ---
How to Achieve Backyard Heaven
---
Take your first steps towards backyard heaven with this free excerpt from Garden Design Master Class. Comprised of essays from the top garden designers working today, Garden Design Master Class: 100 Lessons from The World's Finest Designers on the Art of the Garden provides expert design advice and philosophy for everyone from amateurs to professionals. In this excerpt, we're sharing a handful of the 100 essays, including ideas for choosing materials for your taste and location, thoughts behind layering and editing, and a guide to Spring bulbs.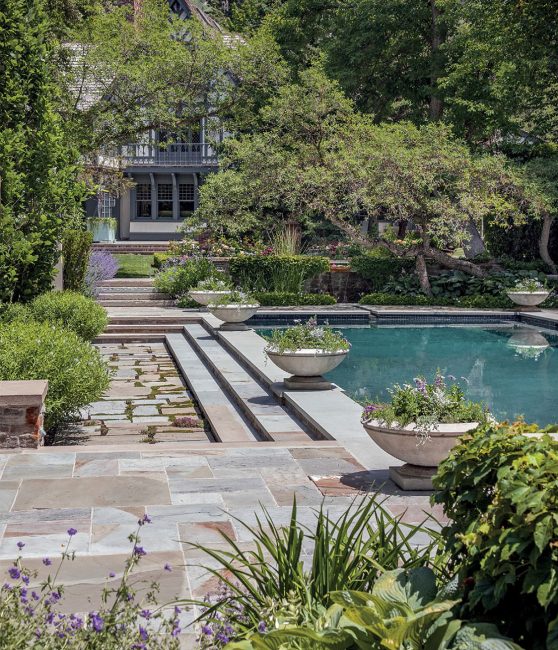 Want more? Buy it here.
---
Recipes from Farm to Table
---
Download recipes from The Kerber's Farm Cookbook that make the most of what Spring has to offer. These recipes—developed from ingredients abundant during the Spring season—are inspired by life on Kerber's Farm, a 75-year-old farm, country market, and food company located in Long Island.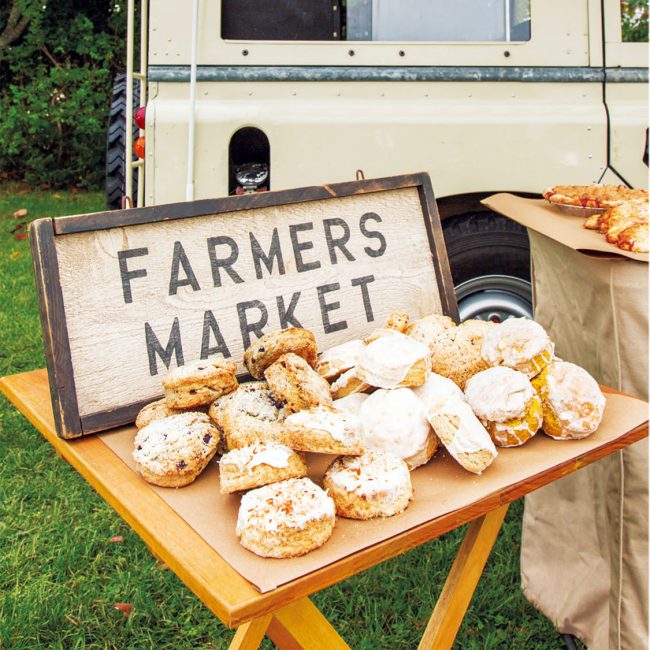 Want more? Buy it here.
---
Redesign the Heart of Your Home
---
Whether you're looking to refresh your kitchen or planning a tear-down redo, the most important element to incorporate is your own personal style. Download an excerpt from The Perfect Kitchen that illustrates a range of personal touches you can consider when redesigning the heart of your home.
Want more? Buy it here.
---
Drink Wine Like a Connoisseur
---
No one would agree that liquor stores are an essential business more than wine aficionados. But what if you're just the average drinker? Why not use this downtime to up your wine game from casual to connoisseur! Download a free excerpt from Monseigneur le Vin—a distinctly cheeky but highly informative French introduction to the art of drinking wine—for a guide to true wine appreciation.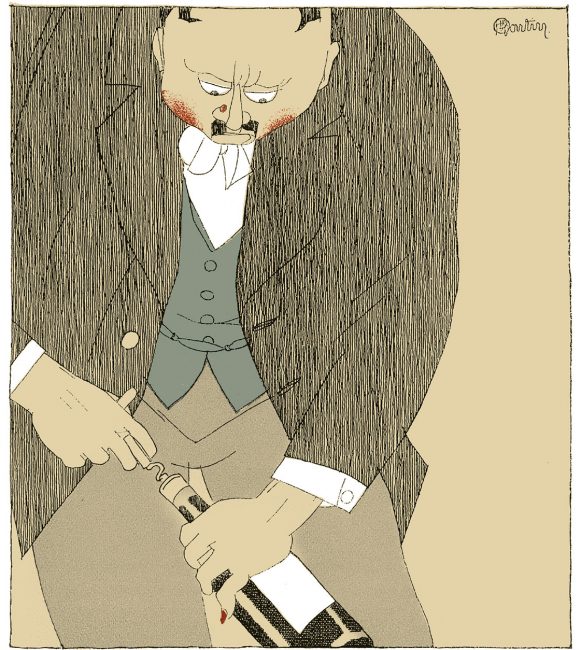 Want more? Buy it here.
---
Mindful Decorating Through Nature
---
Discover a more mindful way of living and decorating with this free excerpt from Living with Nature (including tips for Spring decorating, plus ideas for Easter and Mother's Day tablescapes). Learn easy methods for styling your home with repurposed elements and found objects from nature, creating an atmosphere that is warm, relaxing, and beautiful.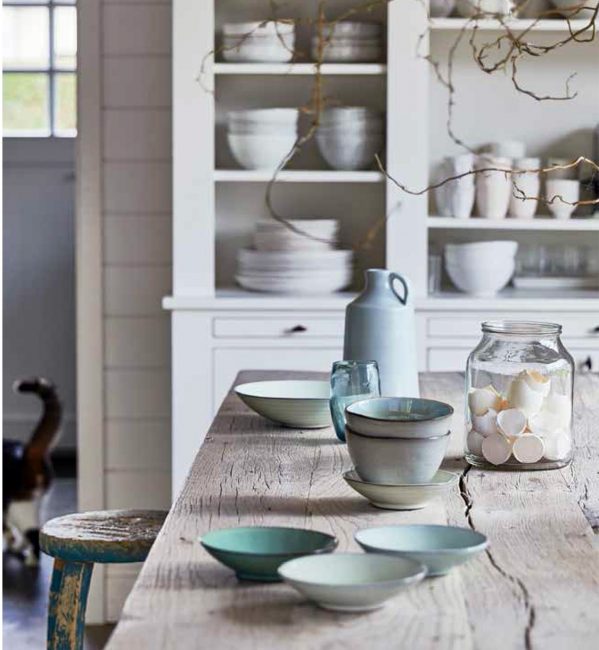 Want more? Buy it here.
---
Make Your Own Change of Scenery
---
If you're sick of staring at the same 4 walls why not change the view? In this free excerpt from Novogratz Design Fix, husband-and-wife design team Robert and Cortney Novogratz share some small—but thoughtful—changes that are all you need to bring fresh life into your home.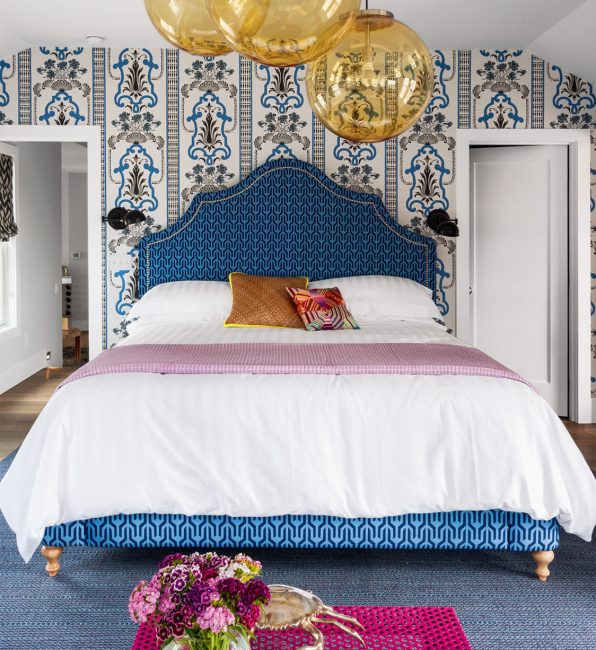 Want more? Buy it here.
---
Travel the World from Your Kitchen
---
These days the desire to get out and experience new things couldn't be stronger. But with a little creativity, staying close to home doesn't mean you can't see the world. Travel to Japan with internationally celebrated chef and TV personality Rika Yukimasa by downloading 13 free recipes from Rika's Modern Japanese Home Cooking. IN her first U.S. cookbook, Rika offers simplified, often healthier versions of popular Japanese dishes that you can make at home.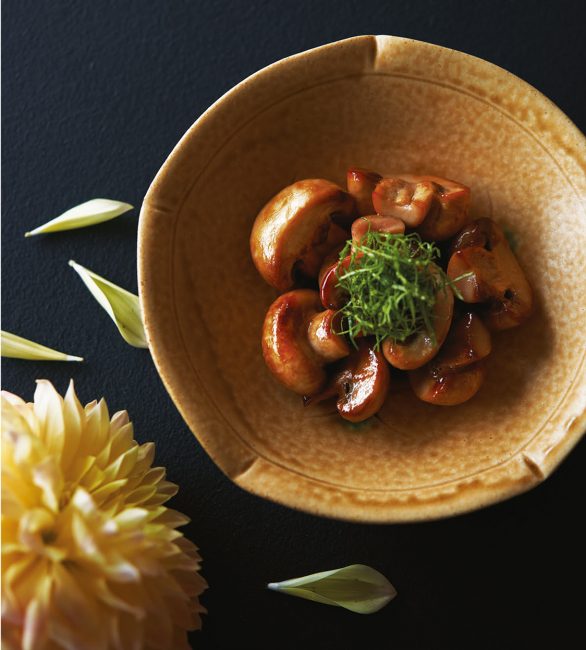 Want more? Buy it here.
---
Eat Like You're in the Hamptons
---
Looking for variety in your at-home dinners? Get creative with these free recipes from The Ladies Village Improvement Society Cookbook.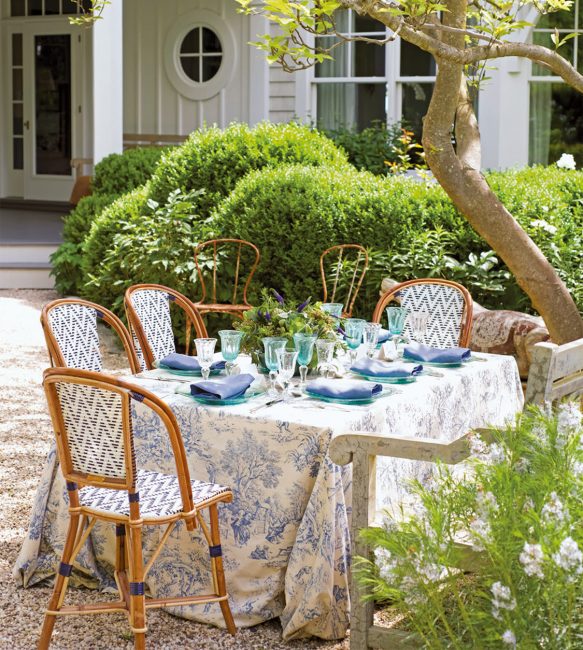 The Ladies' Village Society of East Hampton is a 125-year-old nonprofit established for the preservation of East Hampton. In this new book, the historic organization paired with food writer Florence Fabricant on a collection of recipes from LVIS members, renowned chefs, and celebrities who live or vacation in the Hamptons.
Want more? Buy it here.
---
Comfort Food to the Rescue!
---
One surefire way to lift your spirits is with a dose of good, old-fashioned comfort food. And nobody knows comfort food like Beverly Goldberg. This s-mother loves doting on her 80's-era family almost as much as she loves parm-ing all her food.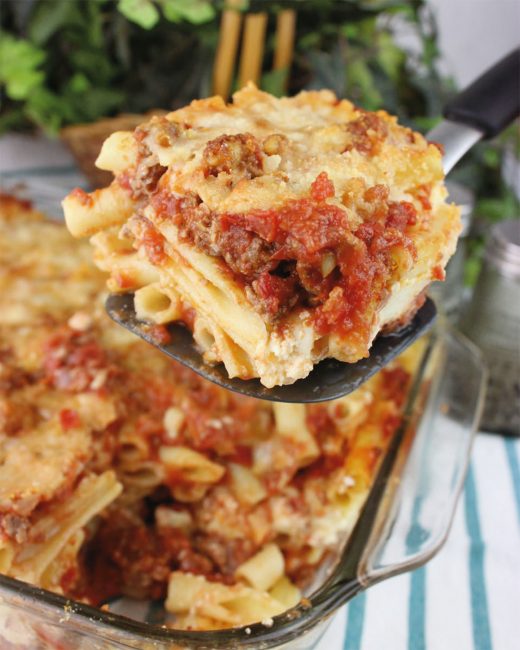 Break out the parmesan, ground beef, and sugar and get comfortable with this excerpt from The Goldbergs Cookbook.
Want more? Buy it here.
---
Keep Calm and Color on
---
To help you pass the time—and keep your brain moving—we're offering free downloads from our favorite coloring books that you can print at home. So pick up some colored pencils, pastels, watercolors, or even Photoshop and start coloring.
At least 13 pages are included from each book! Have fun!
---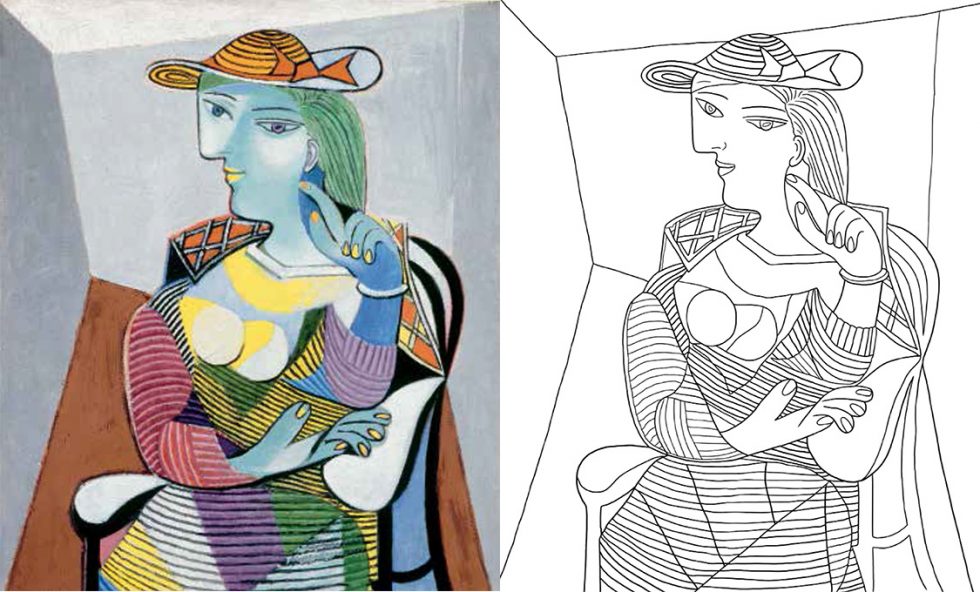 Color Your Masterpiece
A delightful coloring book for any age, offering a range of masterpiece paintings that any art enthusiast can bring to life. The original paintings are included as reference or get creative and make your own masterpiece!
---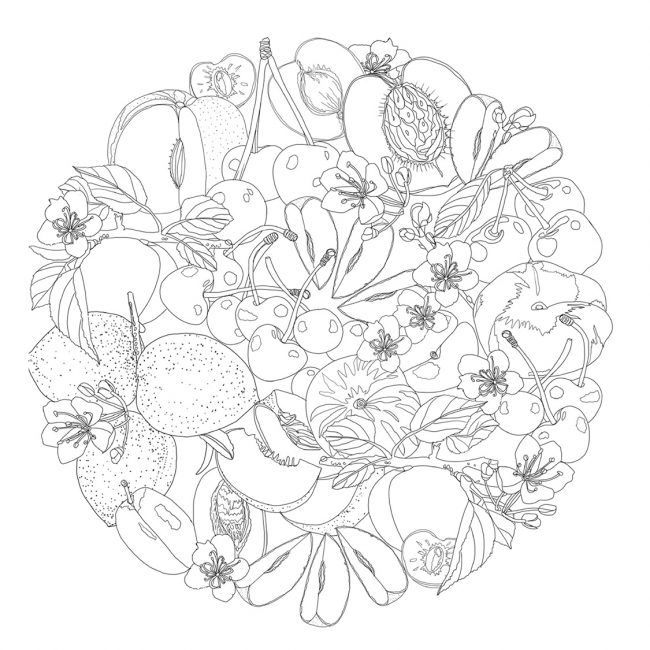 Edible Paradise Coloring Book
A delightful coloring book that celebrates the magnificent beauty of the edible plant kingdom.
---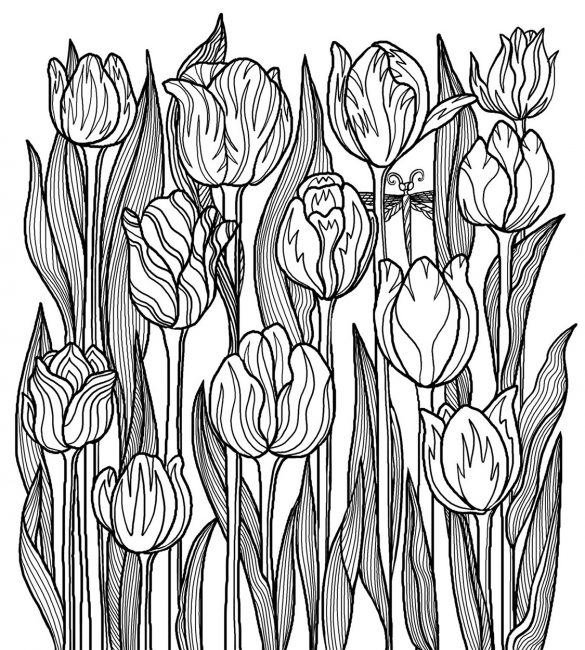 Tiffany Glass Coloring Book
An elegant new coloring book inspired by and celebrating the spectacular designs of Tiffany lamps.
---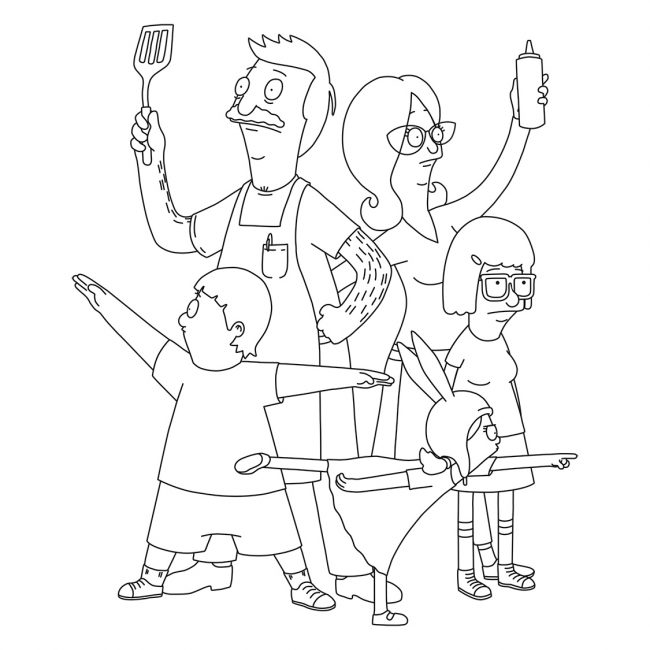 The Official Bobs Burgers Coloring Book
The first and only coloring book based on Fox's Emmy-winning animated hit TV show.
---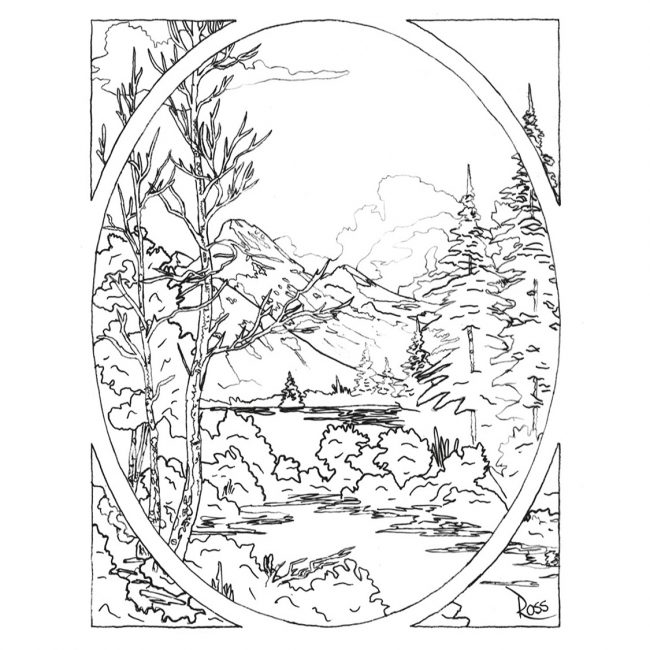 The Official Bob Ross Coloring Book
A collection of sixty-five seasonal paintings refashioned from Bob Ross's hand-drawn original works.
---
Activities for Kids
---
We know many of you are at home caring for children not currently in school. We'd like to help by sharing 17 easy scientific experiments you can do together using simple backyard and household items—all guaranteed to entertain and educate your kids during this hiatus.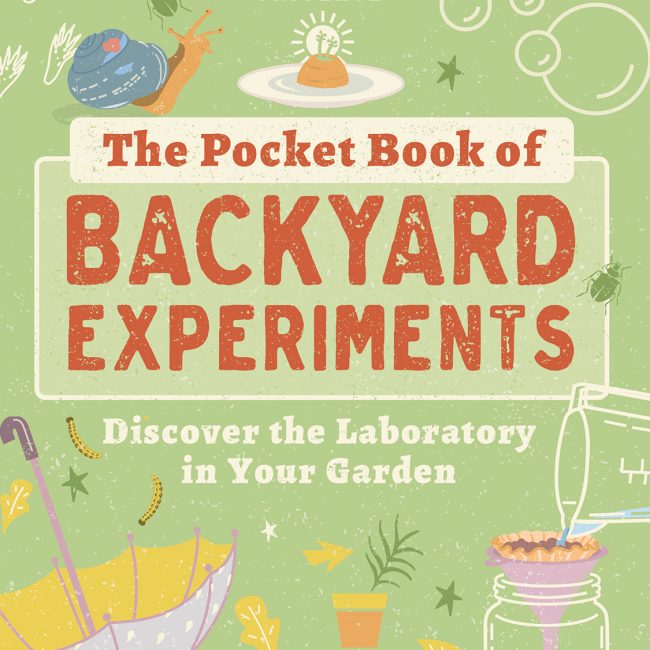 Download this free excerpt here: The Pocket Book of Backyard Experiments
Want more? Buy it here.