HOLIDAY GIFT GUIDE
November 29, 2020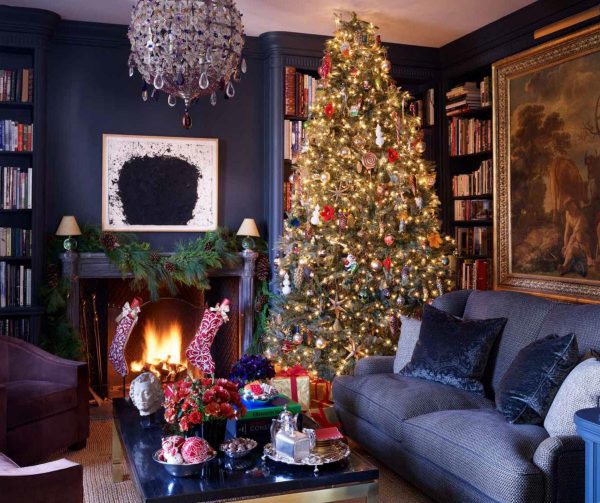 The holiday season is here and this year, more than any other, has taught us it's most important to celebrate one another. We should take this opportunity to be thankful for our families and loved ones and remember that gift-giving is but a small token of that love. In that spirit, we present these gift ideas to share with the book lovers in your life.
Image from Entertaining Beautifully by Aerin Lauder.
---
INTERIORS & ARCHITECTURE
---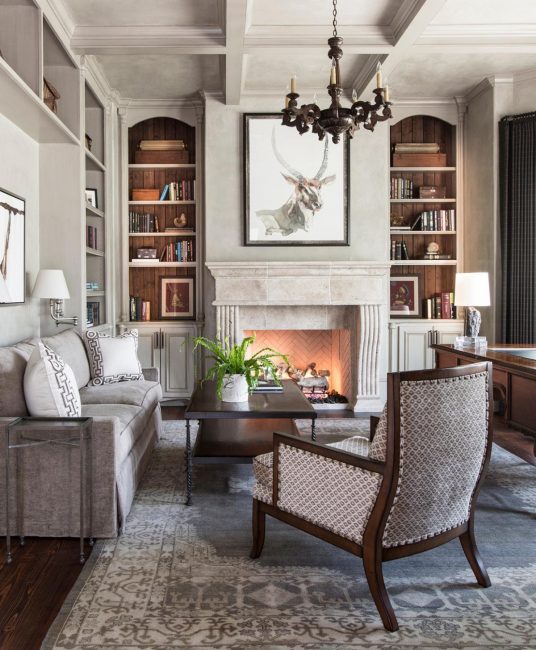 From the Third Coast comes this inspirational interiors book by award-winning interior designers Sandra Lucas and Sarah Eilers, who show us how to design inviting homes with a classical backbone that are stylish and versatile for today's living.
---

A lavish exploration of unmatched savoir faire, this volume showcases the rooms and creations of the world's most prestigious decorative woodwork firm.
---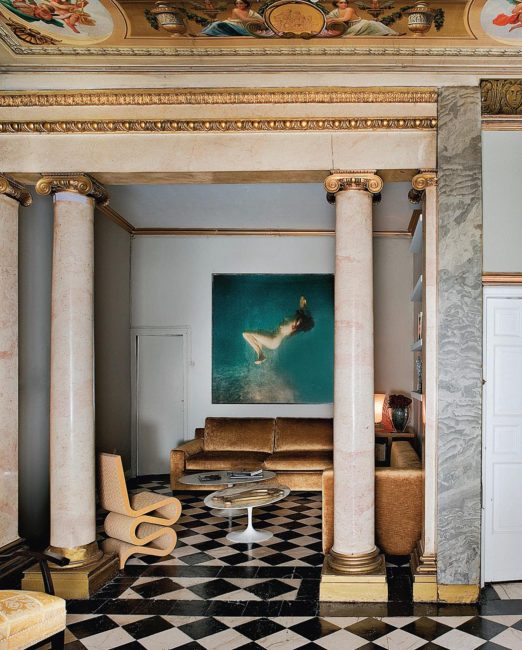 In this unrivaled survey of the most exciting contemporary interior design across the globe, the editors of Architectural Digest's international editions have teamed up to thoughtfully curate a collection of today's most exceptional interiors.
---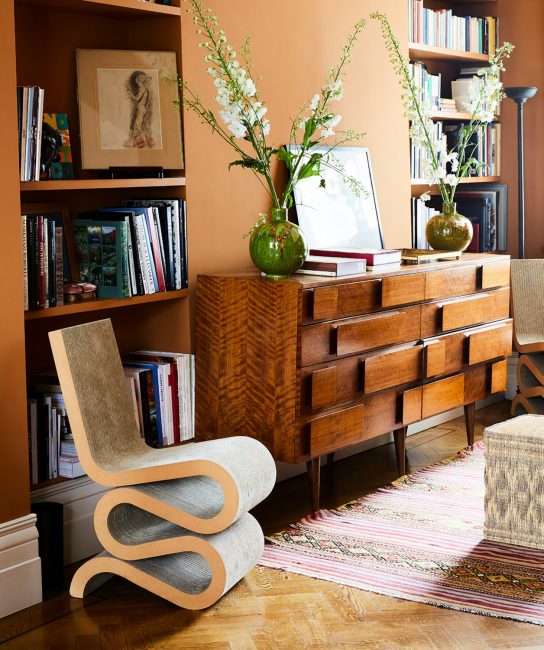 An exceptional group of creative contemporaries opens the doors to their lush and layered homes—original, charming, and above all authentic.
---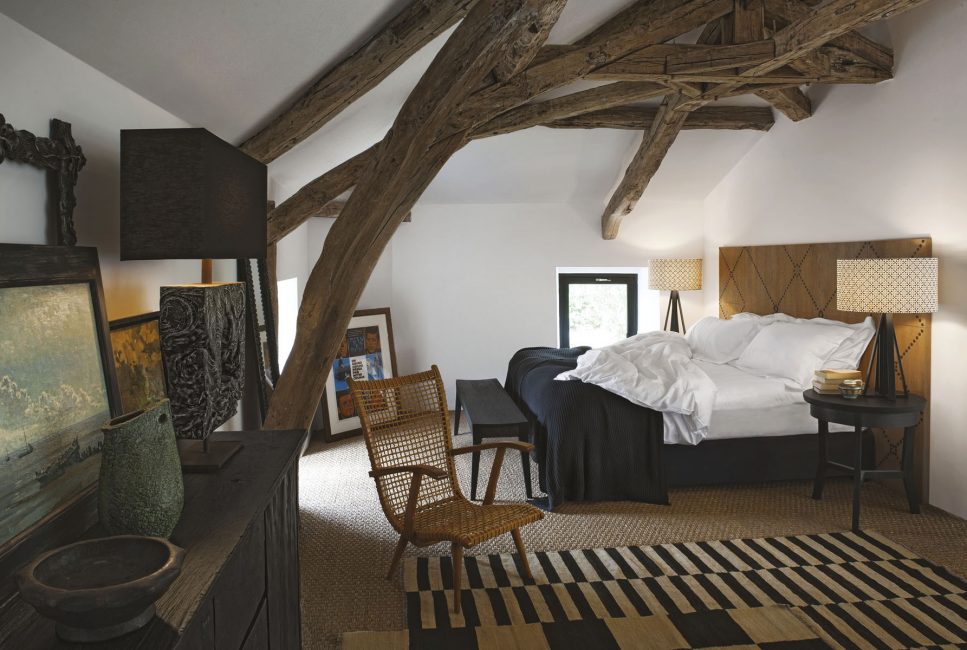 The first book from celebrated interior and furniture designer Kate Hume whose love of color and anything artisanal informs her casually luxurious style.
---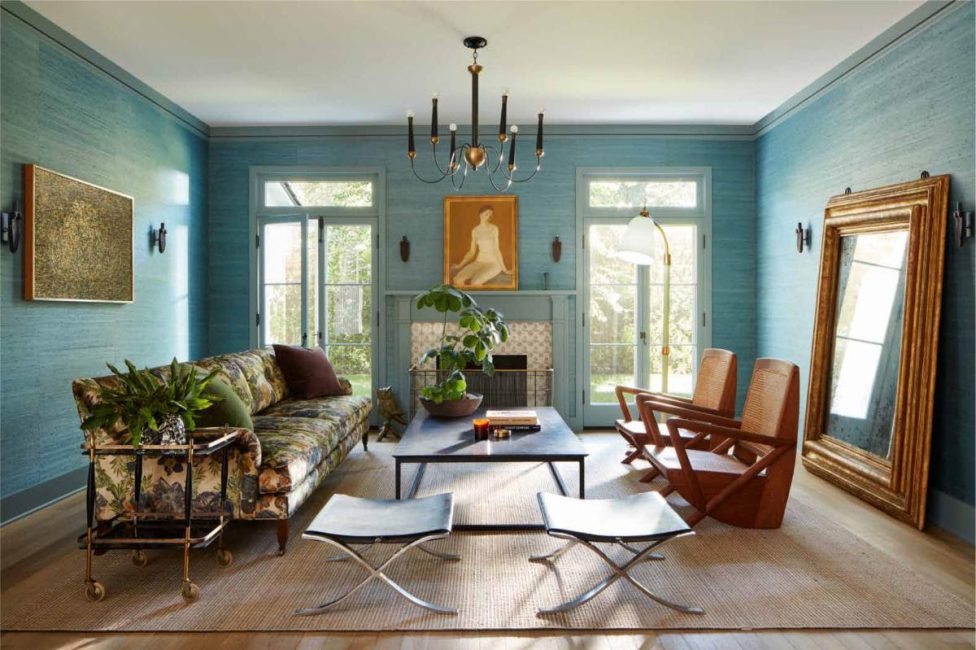 Designers Todd Nickey and Amy Kehoe pay keen attention to their clients' passions, preferences, and beloved pieces, juxtaposing elements and styles in deceptively simple ways. The result is interior design that appears as if it were a personal collection randomly put together, when in fact it is the product of their very mindful curating.
---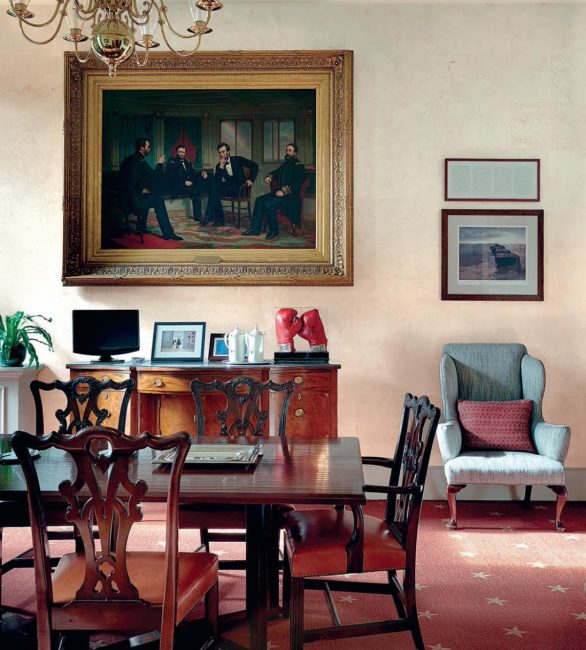 The long-awaited insider's look at one of the design milestones of the twenty-first century: Michael S Smith's celebrated decoration of the Obama White House.
---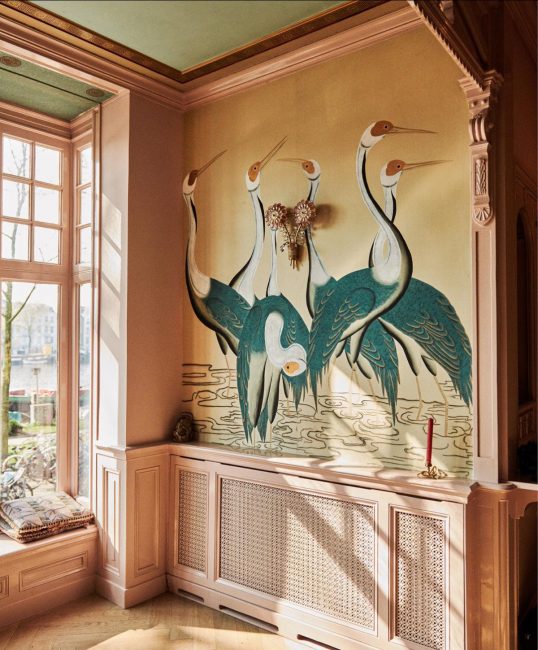 An in-depth look at the stunning interiors of the prestigious and influential design house renowned for its elegant hand-painted wallpapers and textiles.
---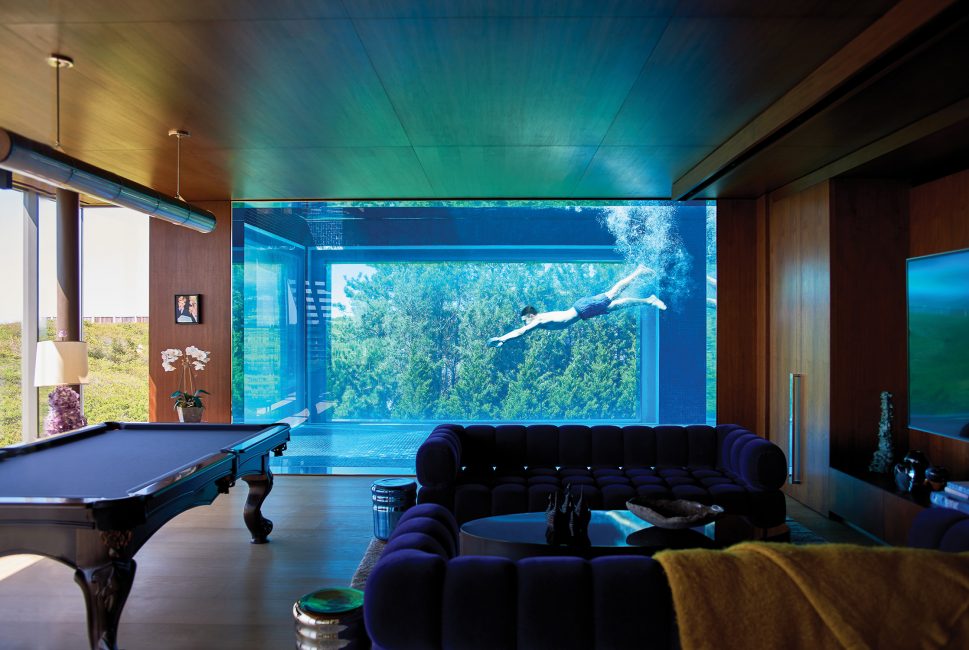 The first monograph illustrating the high-end contemporary residential design of Barnes Coy Architects, a firm that specializes in one-of-a-kind dream houses designed for those who prefer to live in innovative and modern ways.
---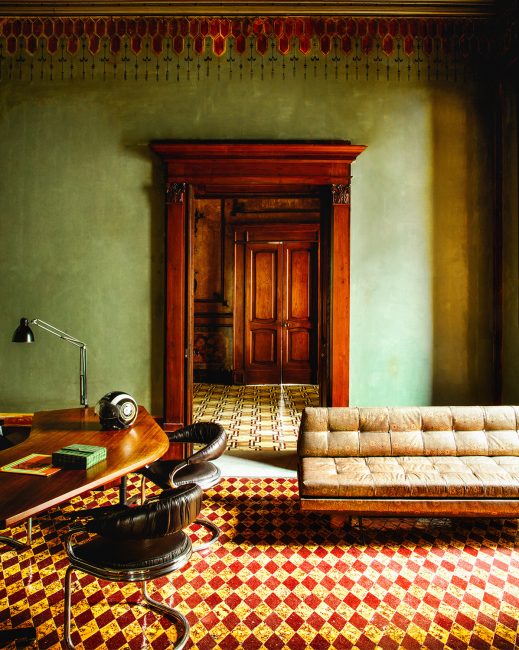 One of the rising stars of interiors photography visits more than two dozen evocative spaces, offering endless interior design inspiration.
---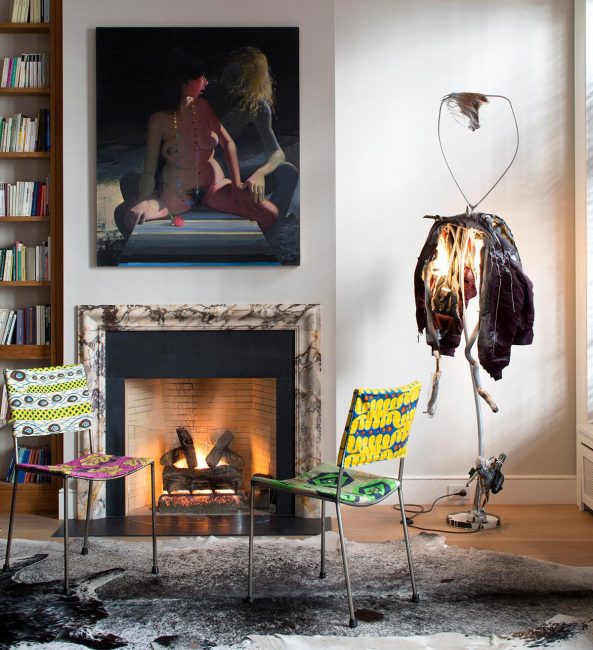 A unique look inside a world of design sophistication, this volume showcases the interiors of the world's most prestigious art dealers.
---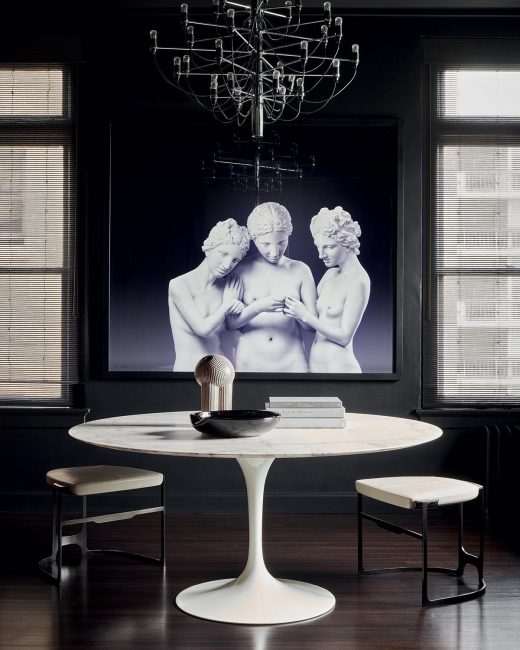 In this artful book, Nicole Hollis shares her beautiful holistic environments, which thoughtfully balance a modern spirit of innovation with a reverence for artisanal craftsmanship.
---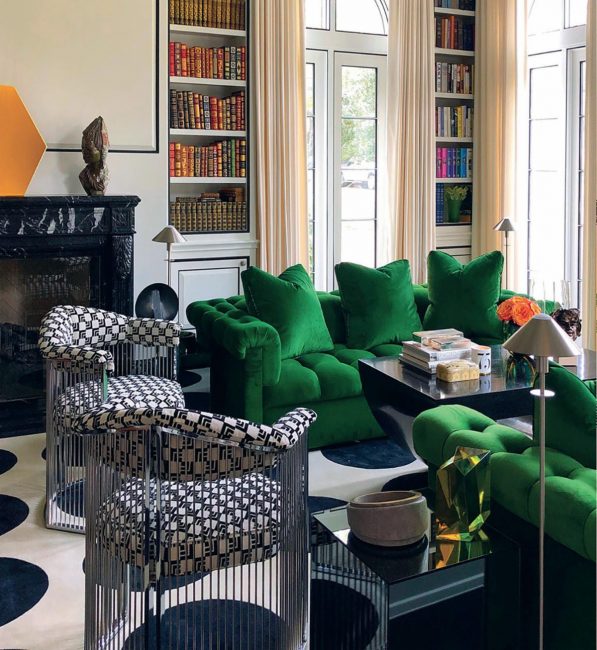 The legendary fabrics and wallpapers house of Schumacher shows how you can use their iconic prints and patterns to create a variety of beautiful, chic interiors in the style that most suits you.
---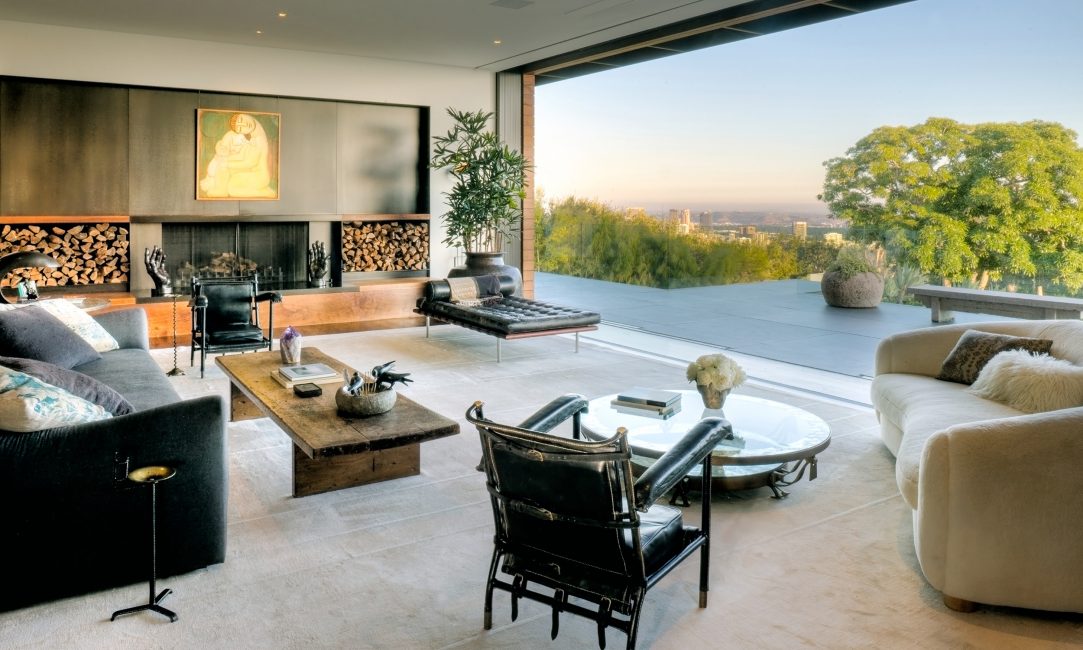 Stephen Shadley—interior designer for stars such as Diane Keaton, Robert Altman, Jennifer Aniston, and Ryan Murphy—presents numerous beautifully designed homes of Hollywood royalty.
---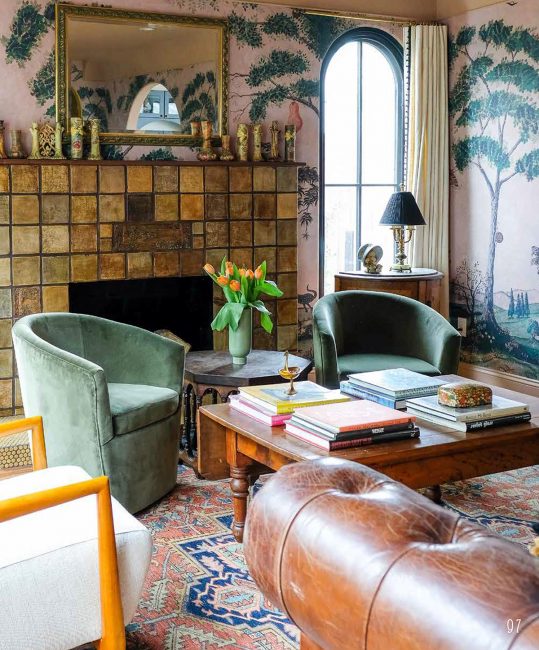 The whimsical, layered, incredibly chic, and livable interiors of the coolest design duo fill every page of this treasure chest of a debut interiors book.
---
The first book in decades celebrating rattan—a traditional yet sustainable material increasingly popular among designers, exuding laid-back exoticism and an air of glamorous relaxation.
---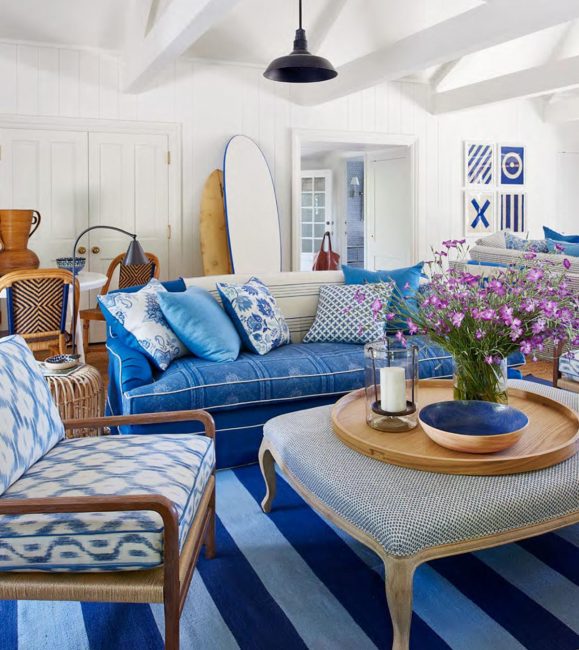 The author of Beautiful is back with a new book of his interiors, filled with blue-and-white vignettes, wicker, saturated color, and pretty patterns.
---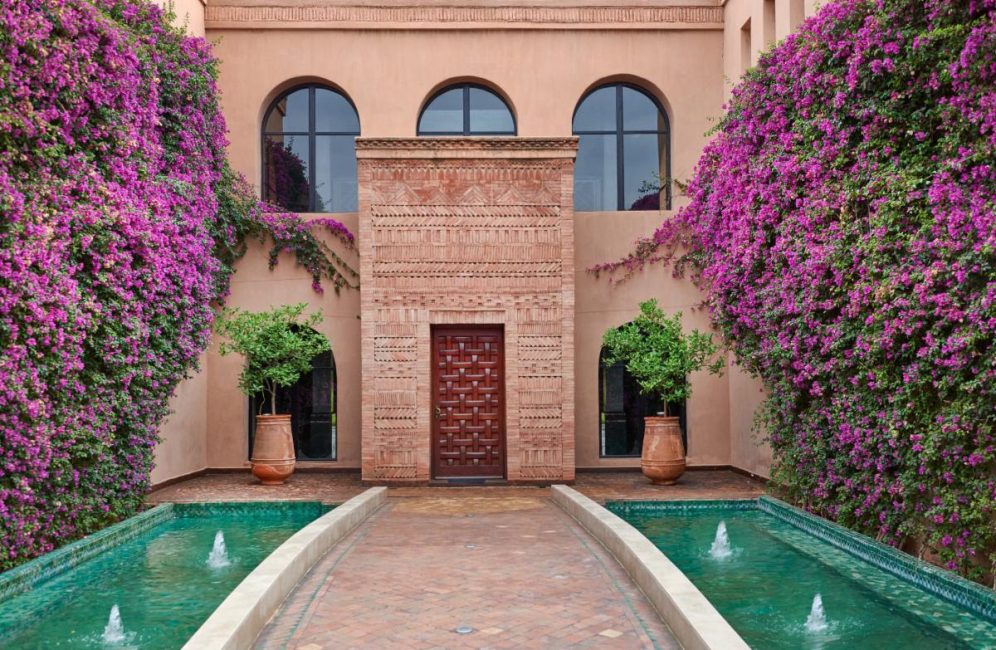 Contemporary design meets Marrakesh's splendid artistic heritage in a fresh burst of color, form, and texture, as seen in the extraordinary residences of this fabled city's leading tastemakers.
---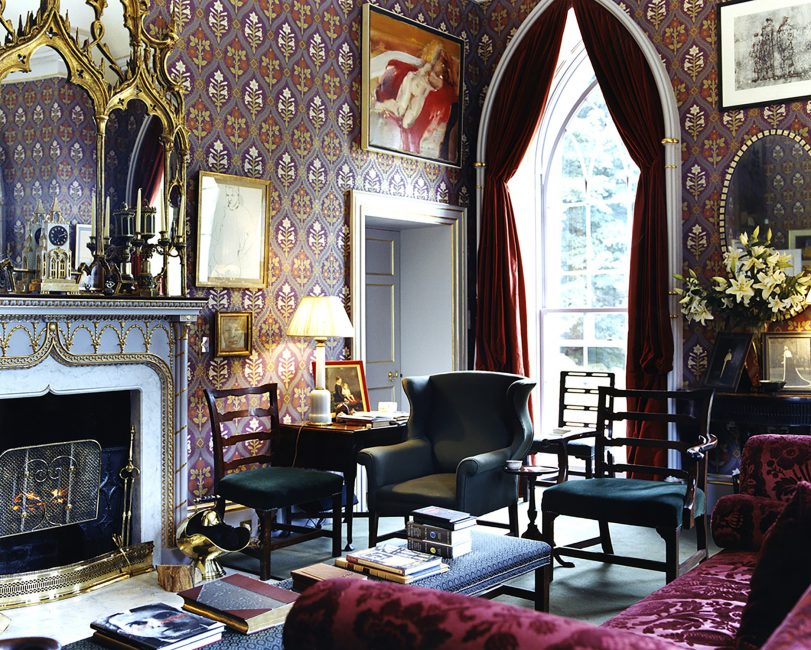 From a 17th-century Italian palace and retreats in the Swiss Alps and Morocco to artists' studios and noble residences in Austria and Spain, Simon Watson takes the reader into highly personal environments that reveal the creativity and personality of their esteemed inhabitants.
---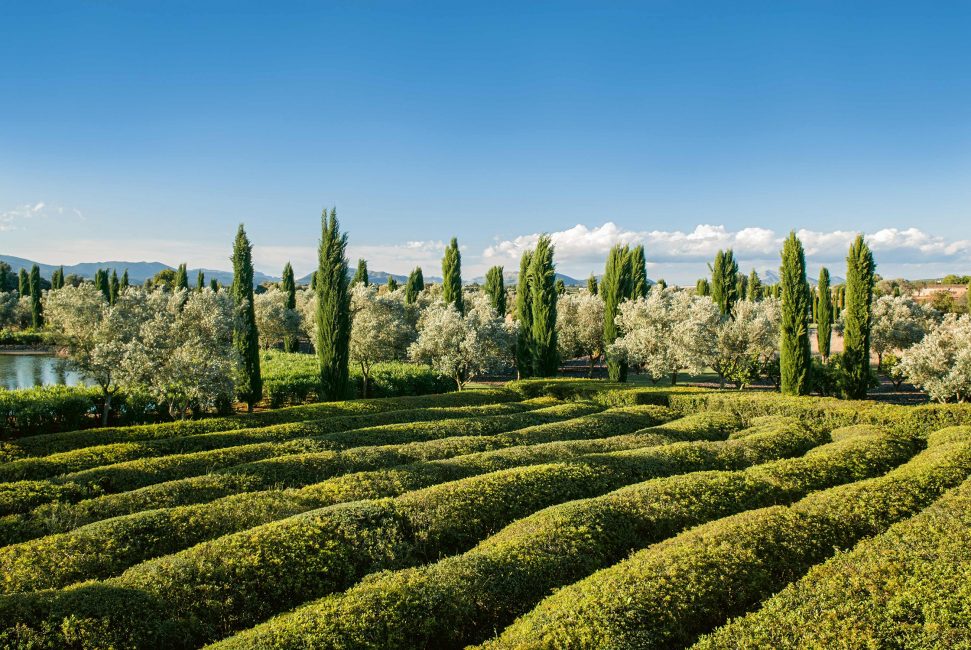 The much-anticipated comprehensive survey of one of the world's most acclaimed landscape garden designers, famous for his extraordinarily sophisticated use of light and geometry in nature.
---
COOKING & ENTERTAINING
---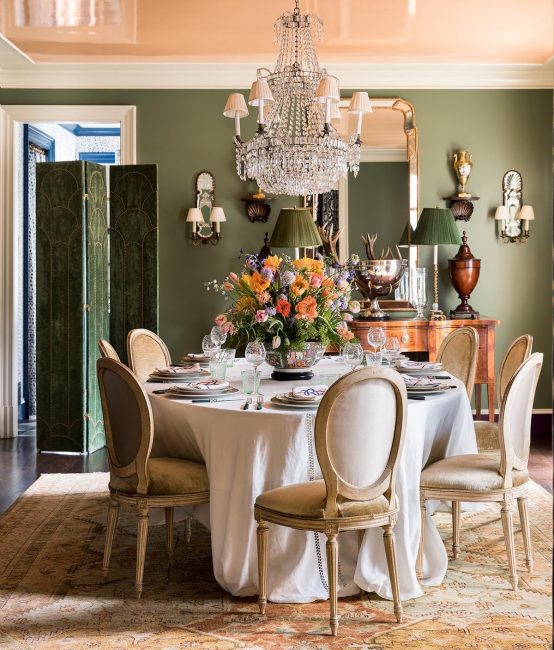 Tastemaker and designer Danielle Rollins invites readers to join her at home for a primer on living and entertaining in style.
---

A delightful volume devoted to the delicate, charming treats that are the soul of France's neighborhood patisseries. With chef Christophe Felder's expert guidance, any home cook can now re-create the sweet indulgences that are the hallmark of many a holiday in France.
---

An invitation into the endlessly inspiring and unique celebrations of iconic tastemaker and hostess Aerin Lauder, this elegant entertaining book reveals how to bring beauty, style, and joy into milestone events, holidays, or everyday moments and meals.
---

Milanese tradition plus New York glamour equals Sant Ambroeus. In its first-ever cookbook, the legendary café and restaurant shares its secrets to the perfect cappuccino, authentic panini, exquisite Italian desserts, and more.
---

Easy to follow, this book is a master class on how to use six "mother broths" to create more than sixty delicious, zero-waste soups that can be nutritious full meals or accompaniments to larger celebrations.
---

Featuring seventy-five recipes for adorable, irresistible hand-rolled cookies, classic cakes and pies, no-bake treats, homemade marshmallows, and even sweet drinks, Milk Jar Cookies Bakebook more than delivers on owner Courtney Cowan's motto, "Life's short, eat cookies!".
---

Style icon India Hicks's charming take on entertaining, featuring dreamy tablescapes, recipes, and enjoyable family anecdotes.
---

Claudia Taittinger, of the famed Taittinger Champagne family, shares her secrets for hosting successful dinner parties with sophistication and style, including tried-and-true recipes sure to delight even the most discerning guest.
---

This dynamic, inspiring set of recipes includes Asian, Indian, Latin, European, and Israeli influences, fresh ingredients, and modern techniques to present a bright, elevated vision of everyday kosher cooking.
---

A delicious melding of traditional taste with the flavors of the Hamptons, this cookbook offers 100 recipes for entertaining as well as for everyday meals.
---

A deep dive into the world of Champagne and sparkling wine, with tips, information, and irreverent inspiration that will empower you to pop some bubbly anytime, anywhere.
---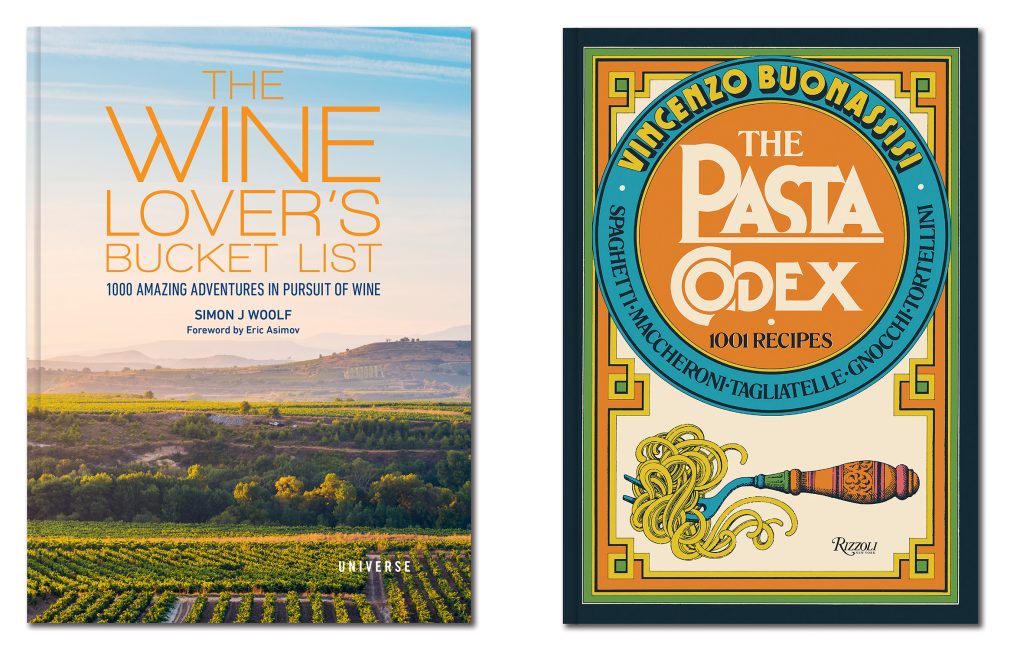 An inspirational guide designed with the globe-trotting wine lover in mind–vineyards to visit, seasons to go, vintages and organics to drink, and how to get the most out of each wine region.
Featuring 1,001 recipes compiled over thirty years of research and travel, The Pasta Codex relates the history and traditions behind the world's most famous food, with recipes for every shape and type of pasta and sauce.
---
FASHION
---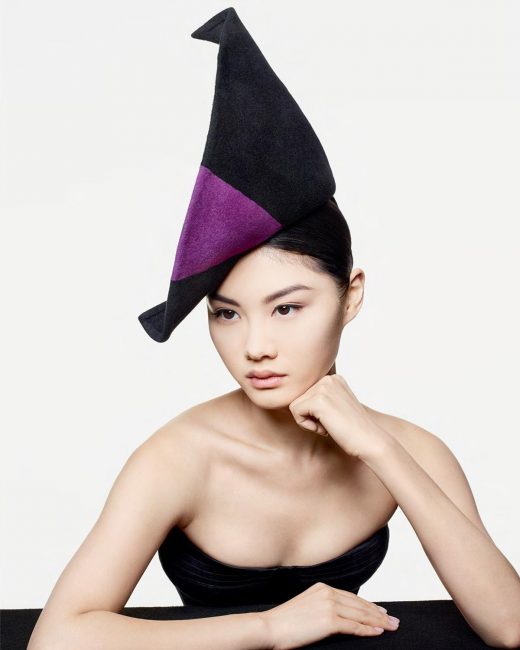 The great hats of Dior, as chosen by Stephen Jones, one of the most revered milliners of our times.
---

The breadth of creativity and artistry that has been published in the magazine for more than a century and prove that Harper's Bazaar is more than just a fashion magazine.
---

Creatures from the animal kingdom represented in exquisite jewelry by renowned masters Cartier, Bulgari, Tiffany & Co., JAR, Belperron, David Webb, Schlumberger, Boucheron, and many other brilliant jewelers.
---

A lavish celebration of twenty years of Dior Joaillerie showcasing the breathtaking creations of creative director Victoire de Castellane through an extravagant illustrated dictionary.
---

Through his long life, Federico Forquet has been a couturier who learned his craft at Balenciaga's side; a decorator of interiors; and a creator of magical gardens. The World of Federico Forquet is a sweeping survey of his life's work that brings together the many worlds of this creative visionary.
---

A remarkable history of jewelry told through the stories of the royal families of Italy, Greece, Belgium, Russia, and Yugoslavia. Renowned jewelry designer Prince Dimitri of Yugoslavia describes his family's extraordinary jewelry collections in detail and shares his previously unpublished designs.
---

Celebrated fashion designer Naeem Khan unveils a world of chic opulence and modern glamour in this illustrated volume featuring his sought-after red-carpet dresses, elegant bridal gowns, and beautifully beaded and embroidered statement pieces.
---

The history of the world–triumphs and tragedies, breakthroughs and breakups–through the iconic jewels that have inspired and influenced since the dawn of time.
---

For the first time, British supermodel Karen Elson—one of fashion's most iconic redheads—pens a moving coming-of-age story chronicling her professional and personal metamorphosis. It's a poignant look into her life and work in book form.
---

A new guide to Tokyo street style, documenting looks from Japan and beyond, featuring endless inspiration, tips, and tricks to put together that killer look.
---

Since its inception in 1982, Stone Island has acquired a worldwide cult following for its cutting edge outerwear. Neither fashion, nor luxury, nor streetwear, Stone Island has combined these elements into a unique mix of all three.
---

Hiroshi Fujiwara: Fragment, #2 chronicles his reign as the arbiter of hip for more than thirty years, with chapters on his highly sought-after artwork and graphics, sneakers, product design, and curated personal effects, giving readers a unique glimpse into one of the most influential tastemakers of our time.
---

The Sartorialist Man—by renowned photographer, fashion editor, and social media sensation Scott Schuman—is the definitive fashion primer celebrating the diversity of today's well-dressed man.
---

This playful, colorful, and glamorous volume celebrates the South Korean handmade women's shoe brand by Yuul Yie, the founder and pioneering woman behind the scenes.
---
POP CULTURE
---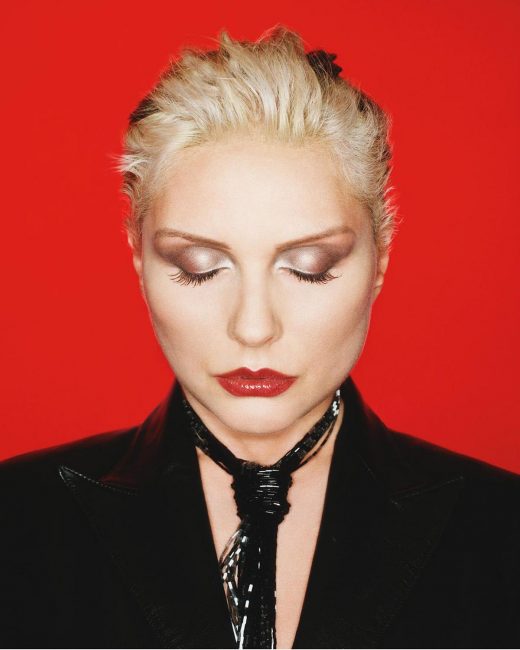 Almost two hundred of Rankin's favorite images of the most influential artists of the last three decades. Alongside his photos are anecdotes from Rankin and the artists themselves on the reciprocal relationship between photographer and subject.
---

Mark Gonzales—aka The Gonz—is one of the most recognizable names in skateboarding, art, and street style. Widely revered since then as the inventor of street skating, Gonzales has remained one of the most prolific innovators in both skateboarding and contemporary art.
---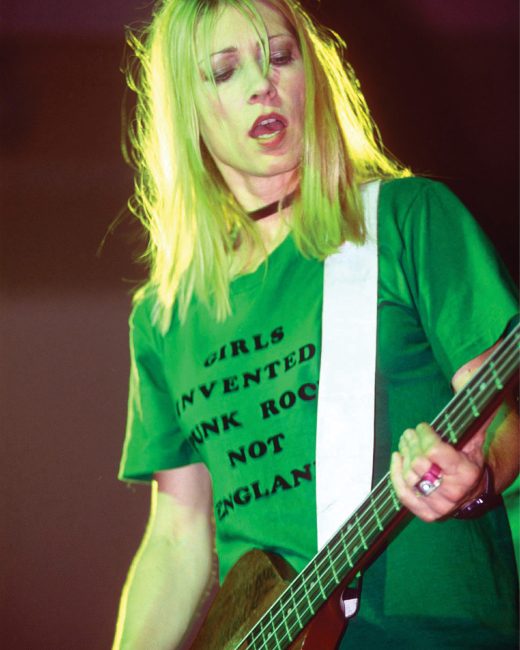 An edgy and evocative visual self-portrait by musician and artist Kim Gordon, indie-underground cultural icon and muse of style for four decades.
---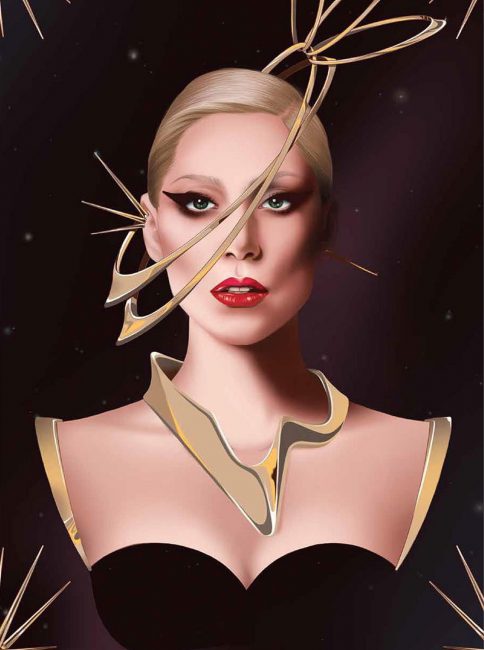 From iconic portraits to political cartoons, Rolling Stone magazine has cultivated an unrivaled archive of illustrated work by some of the greatest artists of recent times.
---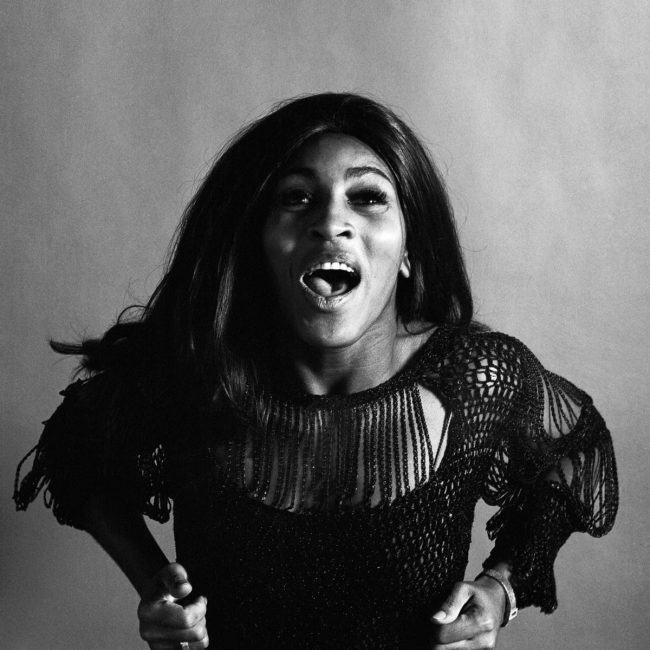 The first authorized pictorial biography for the trade by the legendary Tina Turner, containing iconic as well as never-before-seen candid photos, letters, and other personal items of The Queen of Rock 'n' Roll, from her early career to today.
---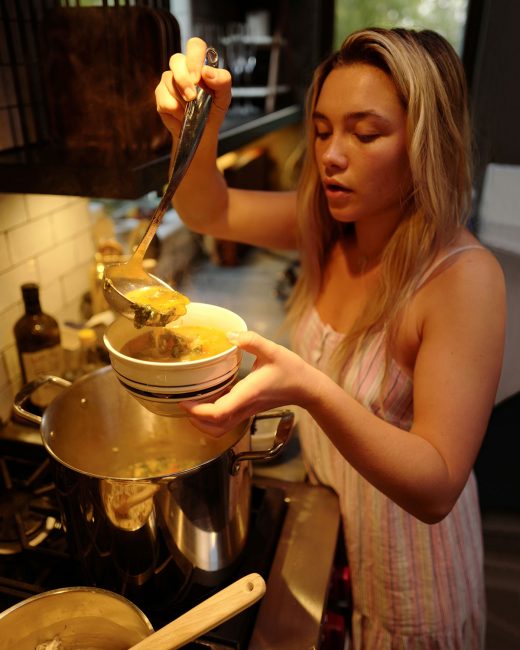 A stylish collection of at-home, intimate portraits collected by Vogue magazine and photographed by today's fashion icons, designers, models, and artists, each documenting their creative lives under lockdown.
---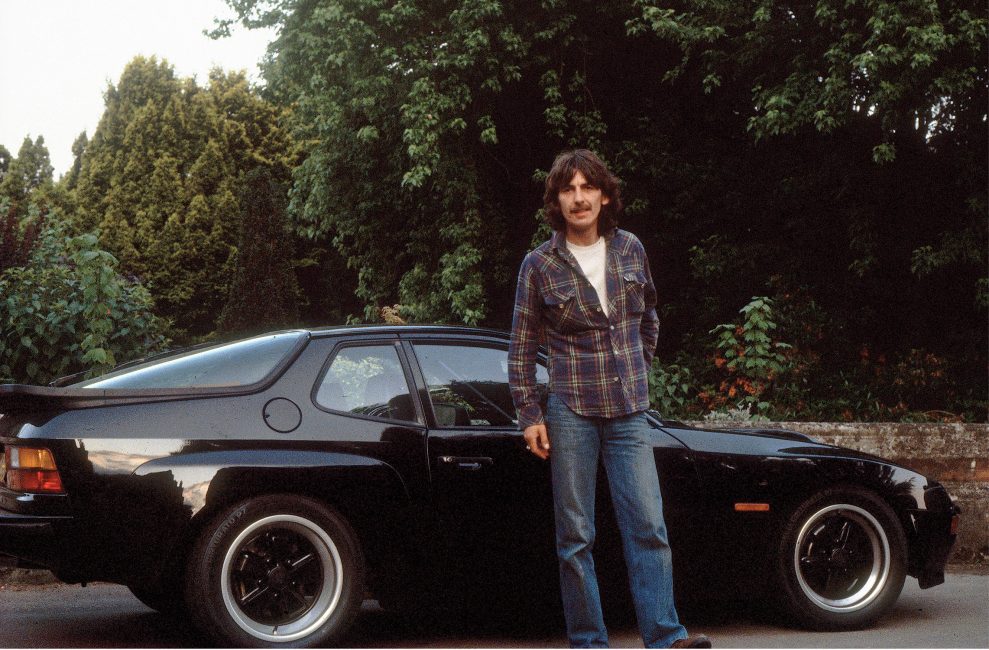 Never-before-seen candids and ephemera of "the quiet Beatle" during his meteoric solo career, as captured by his friend and famed photographer Barry Feinstein.
---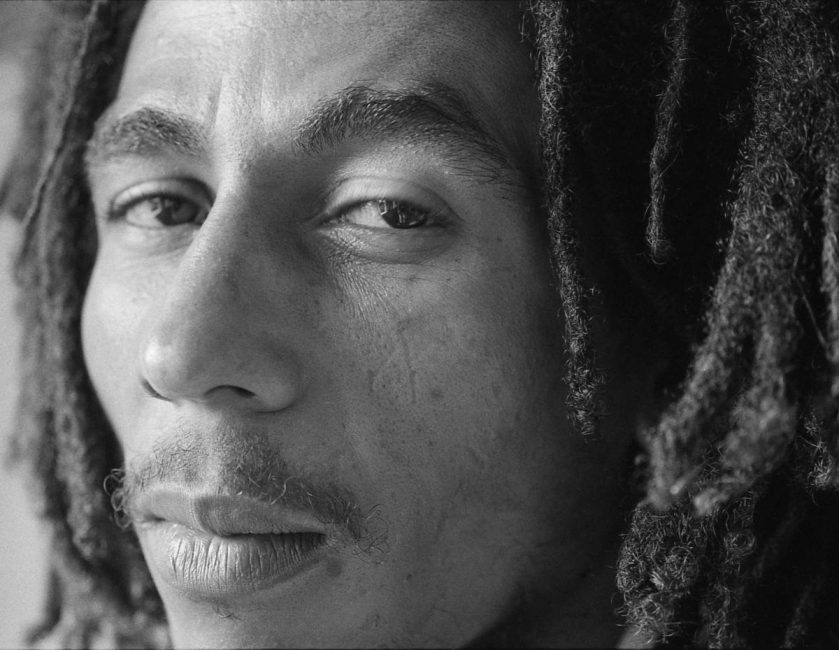 In honor of Bob Marley's seventy-fifth birthday, this glorious oversize book collects more than 150 photographs that celebrate the life and influence of the forefather of reggae and one of the greatest musical and sociopolitical icons of twentieth-century pop culture.
---
ART & PHOTOGRAPHY
---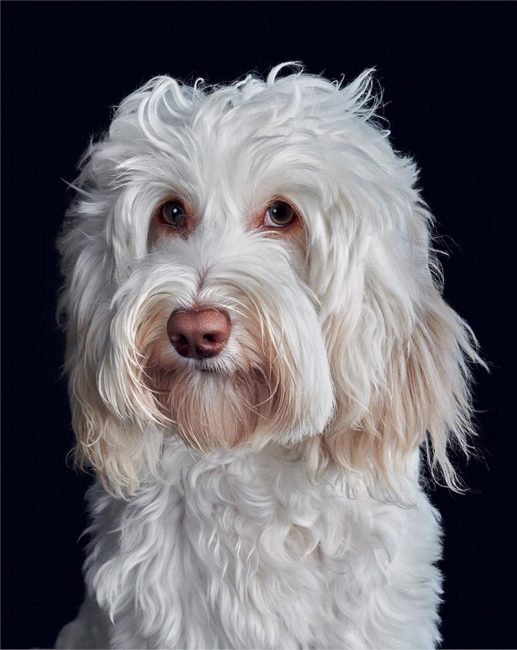 Good Dog captures the warmth, humor, and unconditional love that is at the heart of every dog. From mutts beaming with charisma and charm to show dogs exuding grace and elegance, Randal Ford's 150 dog portraits bring out the dog lover in all of us.
---

Experience the Louvre's majestic halls, grand galleries, and stunning artworks in this exquisite visit to the world-renowned museum­–highlighting beloved works of art alongside hidden gems, all situated in the palace's stunning architectural spaces.
---

This first major monograph on feminist sculptor Karen LaMonte features her hauntingly beautiful works that draw upon the power of the sublime.
---

The most in-depth and comprehensive survey of the life and career of one of the pioneering artists of the original graffiti generation.
---

The definitive Alex Katz book, with more than 300 images, many unpublished, and a searching profile by an art historian who has studied the painter for more than half a century.
---

The most definitive and up-to-date book on the vibrant paintings and pastels by this popular modern master.
---

Rashid Al Khalifa is one of the most important artists working in the Kingdom of Bahrain, and he is a renowned patron of the arts. This beautifully illustrated monograph provides a definitive, up-to-date review of his artistic practice over the last five decades.
---
NATURE
---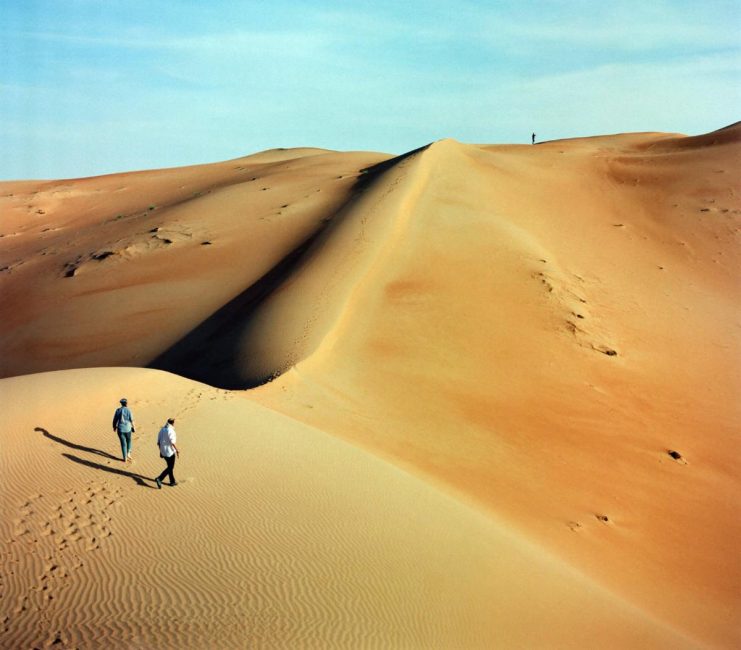 A rousing call to action, this book will leave you feeling hopeful that we can make a difference in the midst of an age of turmoil, destruction, and uncertainty.
---

The Arctic is the ground zero of climate change, and the polar bear is on the front line. Filled with groundbreaking photography that reveals the breathtaking landscapes of the Arctic and the transformations of the environment through the changing lives of polar bears, Polar Tales is a firsthand report from the top of our planet.
---

Explorer Sebastian Copeland's stunning photography delivers unparalleled access to the least explored continent on Earth and galvanizes our awareness of the threats of global warming.
---
TRAVEL & SPORTS
---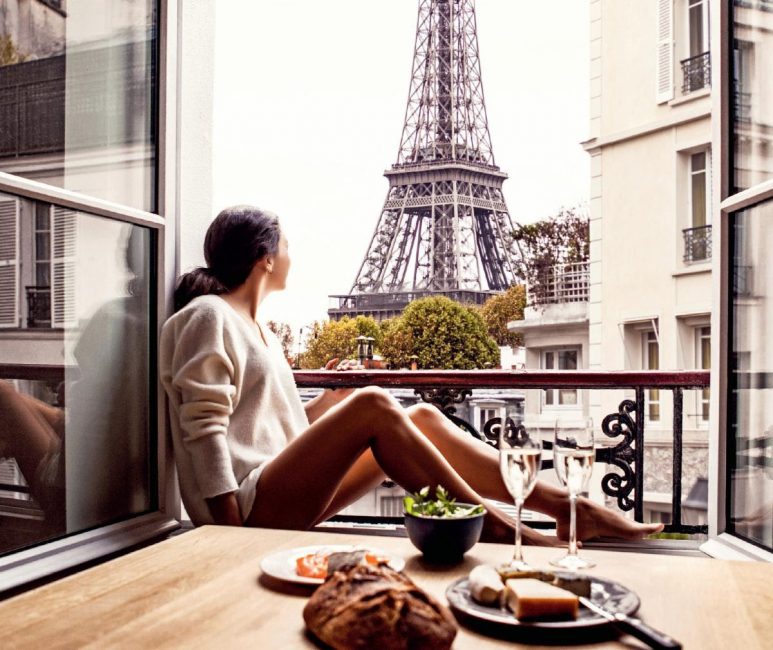 This journal is brimming with ideas and inspirations for both planning and recording life's next travel adventure.
---

A celebration of the elegance and timeless beauty of cricket–its greatest and most stylish players, from past heroes to today's stars, along with its idyllic and hallowed grounds.
---

An inspirational bucket list for hikers, history buffs, armchair travelers, and all those who wish to walk in the hallowed footsteps of American history.
---

This official book celebrates the trails of the Pacific Northwest with stunning photography, maps, rarely seen archival photos, and information-packed text by top regional hiking authors that brings the history of the trails to life.
---

A beautiful and comprehensive celebration of the art and design of classic motorcycles, from the early twentieth century through the 1950s.