Iconic Fashion Mag Egoïste Debuts 16th Issue in 34 Years: Exclusively at Rizzoli Bookstore
May 18, 2011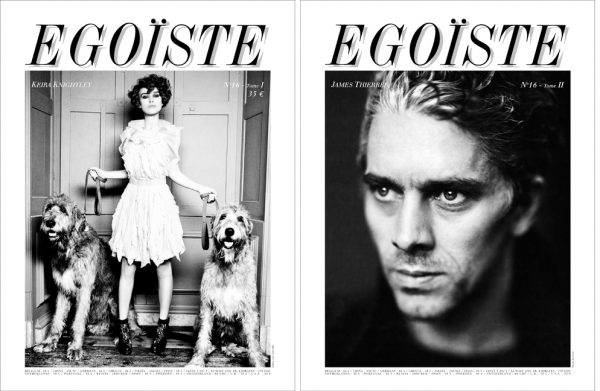 Rizzoli Bookstore is proud to announce the arrival of the sensational magazine that has already sold out across France, Egoïste No. 16.
At last, the newest edition of Nicole Wisniak's elegantly illustrated magazine is here, and running over 220 pages across two volumes, Egoïste No16 is destined to be the most lavish edition yet. Frequently described as "the most beautiful magazine in the world," Egoïste has been universally praised for its high-brow take on fashion, literature, politics and advertising. The current issue includes contributions by such renowned photographers as Ellen Von Unwerth, Donata Wenders, Paolo Roversi, and Julia Fullerton-Batten. Now available in the United States exclusively through Rizzoli Bookstore, the latest issue of Egoïste is guaranteed to "amuse, seduce, [and] surprise" readers with its distinctly original content, sophisticated design, and prestigious photographs.
To order or for more information, email [email protected] or call 1-800-52-BOOKS.