Win Rizzoli's Fall 2013 Cooking & Entertaining Collection
September 17, 2013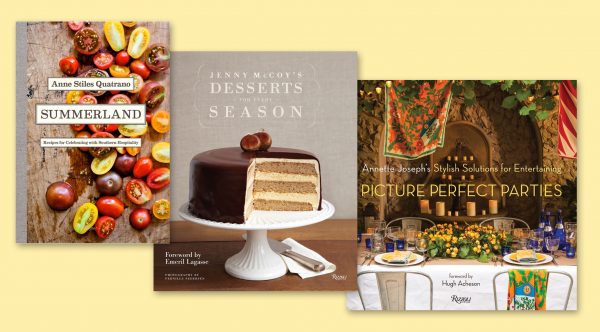 We are giving away 3 sets of this Cooking & Entertaining book collection, featuring Picture Perfect Parties by Annette Joseph, Jenny McCoy's Desserts for Every Season by Jenny McCoy, and Summerland by Anne Quatrano.
You can enter via Facebook or Twitter at the following links:
Facebook entry: http://woobox.com/tn5ddr
Twitter entry: http://woobox.com/frqxyc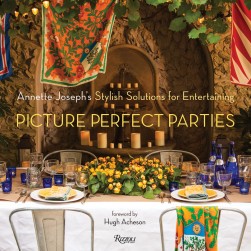 Annette Joseph, Today Show entertaining expert, knows how to throw a party. Her motto: Make it simple and make it gorgeous! She is able to combine down-to-earth gusto with do-it-yourself brilliance to create an entertaining cookbook for people who want to entertain more and with panache. Picture Perfect Parties provides an arsenal of tricks for a year's worth of get-togethers, holidays, and special occasions—including Easter brunch, Cinco de Mayo, summer grill-outs, picnics and barbecues, holiday cocktails, and the Super Bowl— guaranteed to make at-home entertaining easy. Learn more: http://bit.ly/15Alvvm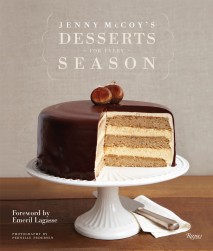 Jenny McCoy's Desserts for Every Season features more than 100 delectable recipes enhanced by the flavor that only fresh fruit provides. An array of pies and tarts; cakes, cookies, and confections; ice cream and sorbet; and sweet drinks with a modernist twist are included in this user-friendly primer, which is divided into four sections showcasing each season's bounty. Master recipes and a seasonal harvest calendar are useful components. Learn more: http://bit.ly/1a0KszT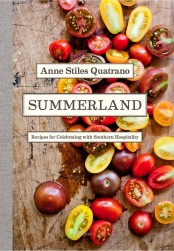 Summerland makes each month's harvest a reason to celebrate, in the refined yet relaxed style of the South. In this, her first and long-awaited cookbook, Anne Quatrano draws on her twenty-eight years' experience as a chef to pull together more than 100 of her best recipes and entertaining ideas. Peppered throughout are stories of Summerland—the farm that's been in Quatrano's family for five generations and that supplies much of the produce for her restaurants—which also provides the idyllic backdrop for many of the outdoor parties in the book. Learn more: http://bit.ly/15qkzF6
This collection features a wide array of recipes and entertaining tips that can be enjoyed year round. Good luck to all who enter!