"Stickers: From Punk Rock to Contemporary Art" Summer Exhibition at Streaming Museum
August 9, 2011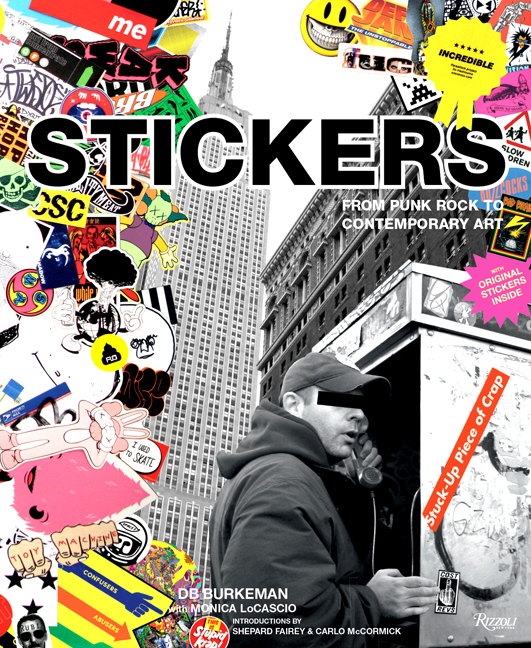 Streaming Museum opened its summer exhibition based on the Rizzoli book, "STICKERS: From Punk Rock to Contemporary Art", on July 14, 7 – 9 pm with a party at the Big Screen Plaza on 6th Avenue between 29th and 30th Streets, NYC.  The exhibition has been produced and curated by DB Burkeman, Monica LoCascio and Katya Fisher Yoffe and edited by Benjamin Abrams and David Bates, Jr.. Developed for Streaming Museum, it will tour throughout the museum's international network of screens in public spaces, and will be on view at streamingmuseum.org.
For more information, visit Streaming Museum's website here.
For more information on the Rizzoli's Stickers visit here, or take a look inside the book here.