Another great place to find Rizzoli Books on the web!
January 4, 2012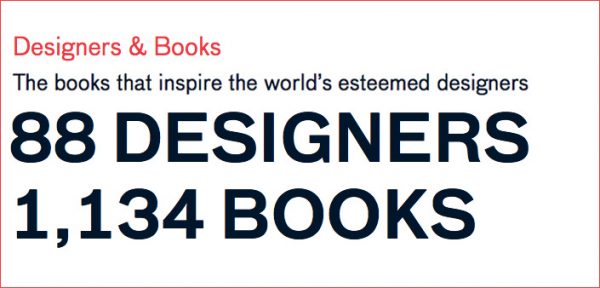 Rizzoli is pleased to announce our collaboration with Designers & Books, a site "devoted to publishing lists of books that esteemed members of the design community identify as personally important, meaningful, and formative—books that have shaped their values, their worldview, and their ideas about design."
Please visit www.designersandbooks.com/publisher/rizzoli-international-publications to view Rizzoli Publication's dedicated publisher page where you will find over 150 titles on Architecture, Fashion, Graphic design, Interior design, Product design, and Landscape design, each featuring the book's cover, a brief description, a link to buy the book from a selection of online and independent retailers, and public library availability. Also included are links to Rizzoli's YouTube videos, a selection of featured titles, and the opportunity to share or comment on each individual title.
About Designers & Books: Working to become the resource for both designers/architects and consumers who are interested in design publications, www.designersandbooks.com already employs some great features, including a long list of acclaimed designers and architects who contributed lists of their favorite books each with a brief, personalized description (you can check out the list of contributors here).
In addition to adding Publisher pages like ours to their site, Designers & Books has also added a list of bookseller profile pages including the Rizzoli Bookstore.