New Year's Resolutions from Rizzoli
January 5, 2016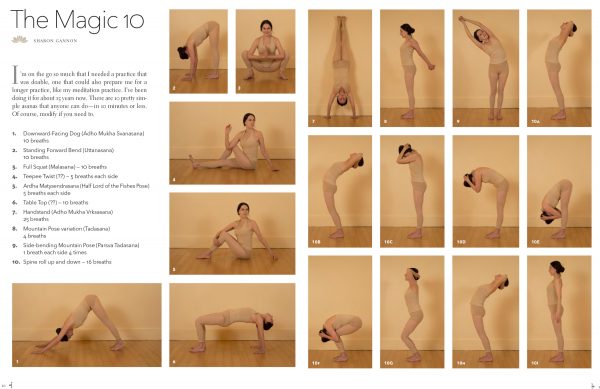 Happy New Year and welcome to 2016!
Although we are returning to "normal" after weeks of holiday cheer, the New Year marks a time of change and transition. We all know self improvement can be a challenge, so Rizzoli is offering a few easily-accomplished resolutions to help get you on your way.
10 Minutes of Yoga Every Day
Is your resolution to focus on your health? Yoga is an easy way to improve both mind and body. Here are 10 Magic Moves you can do in 10 minutes or less from Yoga at Home.

Spend More Time Cooking At Home
Cooking your meals at home is both a great way to save money and to spend more time with the family. Here are a few recipes that will make this resolution easy to keep.
Dinner with Family from City Harvest:
Something Exotic from True Thai:
Healthy Breakfast from Sarabeth's Good Morning Cookbook:
Get Your House In Order
New Year's is a great time to start fresh, and nothing says fresh like a clean and tidy home. Here are a few simple but effective tips from French Chic Living: Simple Ways to Make Your Home Beautiful.
Spice Up Your Love Life
There's no shame is resolving to find time for more intimacy with your significant other. And there's also no shame in admitting that you can use a tip or two on how to accomplish this. Read this NSFW excerpt from The Boudoir Bible below, where sex educator Bettony Vernon guides you through this new sexual landscape.
Catch Up on Your Binge-Watching
Not every resolution has to send you back to the gym. Maybe you've resolved to catch up on those TV shows you missed, allowing you to finally be part of the conversation. Here are just a few recommendations from 1001 TV Show's You Must Watch Before You Die.
Find Those Silver Linings
Is your New Year's goal to try and find the silver linings in life? Everyone can use a little pick-me-up, and thankfully Hardie grant has published a whole line of books that set out to do just that, including 100 Days Happier: Daily Inspiration for Life-Long Happiness.