Happy Holidays from Rizzoli
December 18, 2014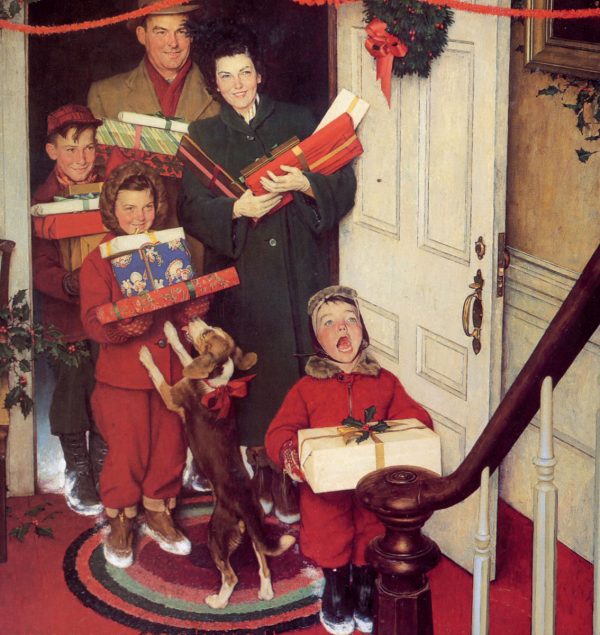 Rizzoli Publications and Rizzoli Bookstore wish all of our friends and fans a happy and safe holiday season. We thank you for your encouragement throughout the year, and for your continued support of Rizzoli Bookstore in advance of our grand re-opening of next spring!
Image: Norman Rockwell's Merry Christmas Grandma, We Came In Our New Plymouth.
© 2002 The National Museum of American Illustration, Newport, RI
From Rizzoli's Family Christmas Treasures.