40 New Books to Brighten Your Spring
March 13, 2017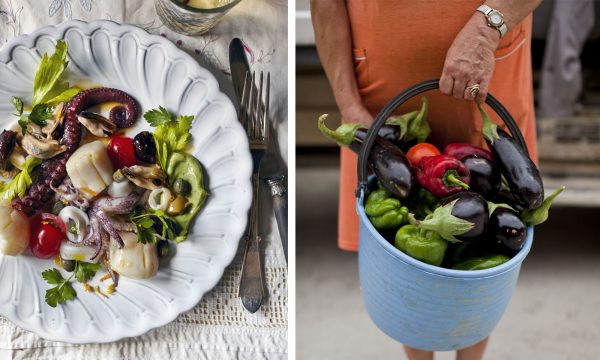 Spring: a time for renewal.
The days get longer and the sun shines warmer. As the trees and flowers begin to bloom, so does Rizzoli's list of new Spring titles. Enjoy the sampling of books below or view our full catalog on our Catalog Downloads page.
---
FASHION
---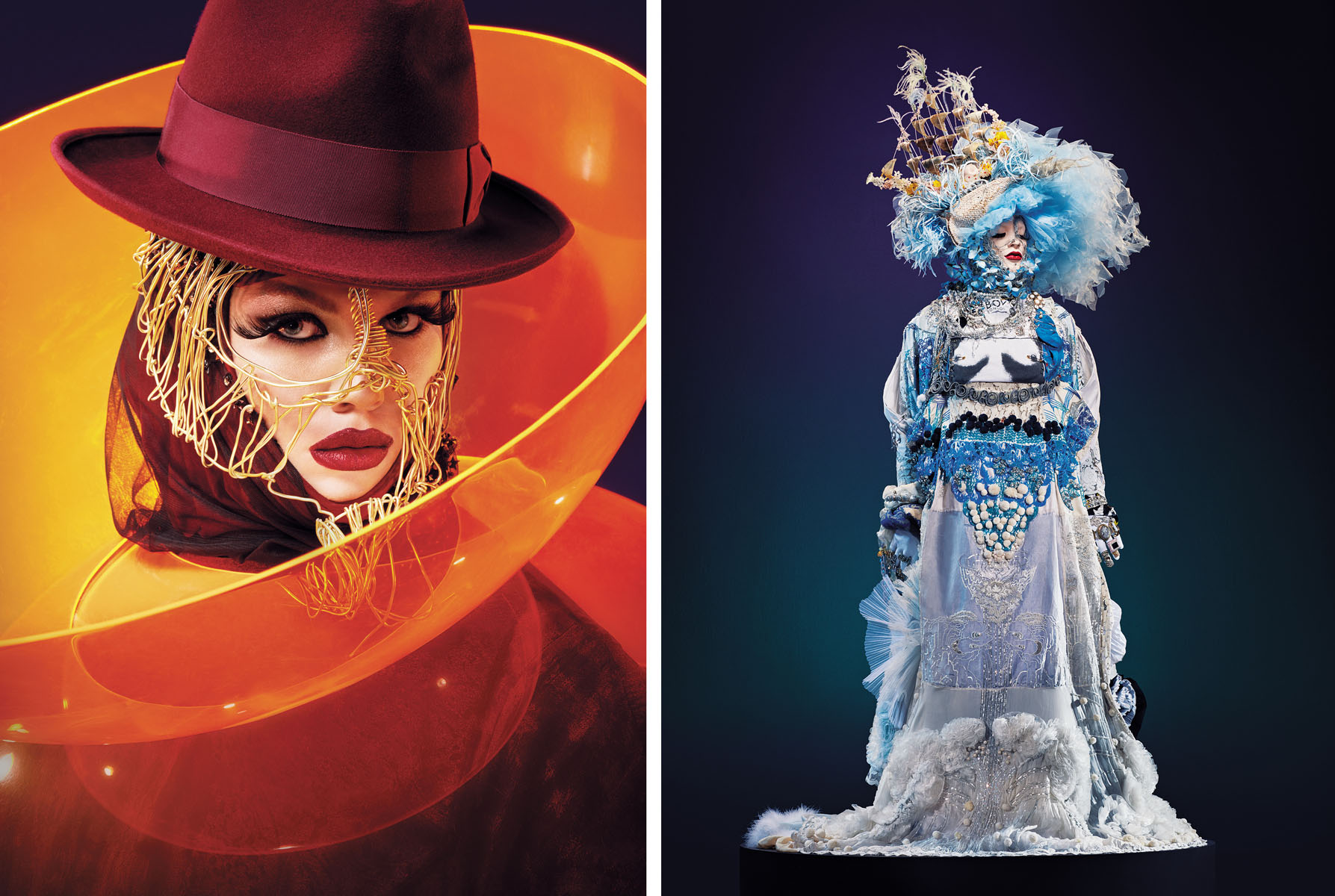 Daniel Lismore: Be Yourself, Everyone Else is Already Taken
"You better fasten your seat belt as this is pretty much visual overload or the visual feast to end all feasts. If one's body can be considered a canvas to paint upon and clothes could be considered the paint, then Daniel Lismore is one of the greatest artists if not portraitist ever to walk the face of the earth….If you search for a book that will stimulate your mind and your senses, then Be Yourself, Everyone Else Is Already Taken is a must have. The book is a conversation piece as well as a tome that deserves the attention of those who fancy themselves aficionados and cognoscenti of fashion. Think clothing as theater and spectacle!" —New York Journal of Books
---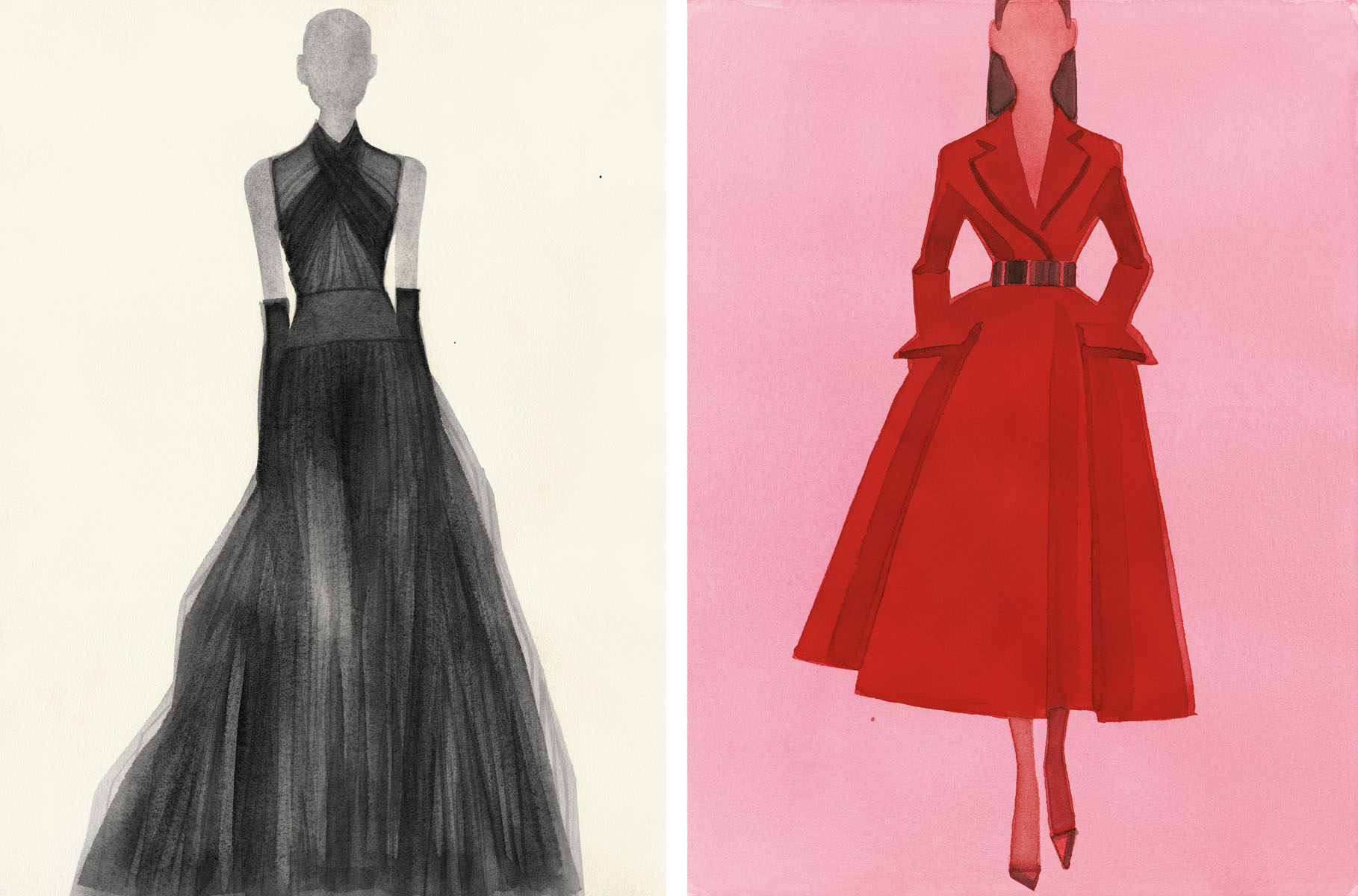 Dior by Mats Gustafson
In this exquisite book, the watercolors and collages of Mats Gustafson replace the camera to capture the spirit and beauty of Dior.
---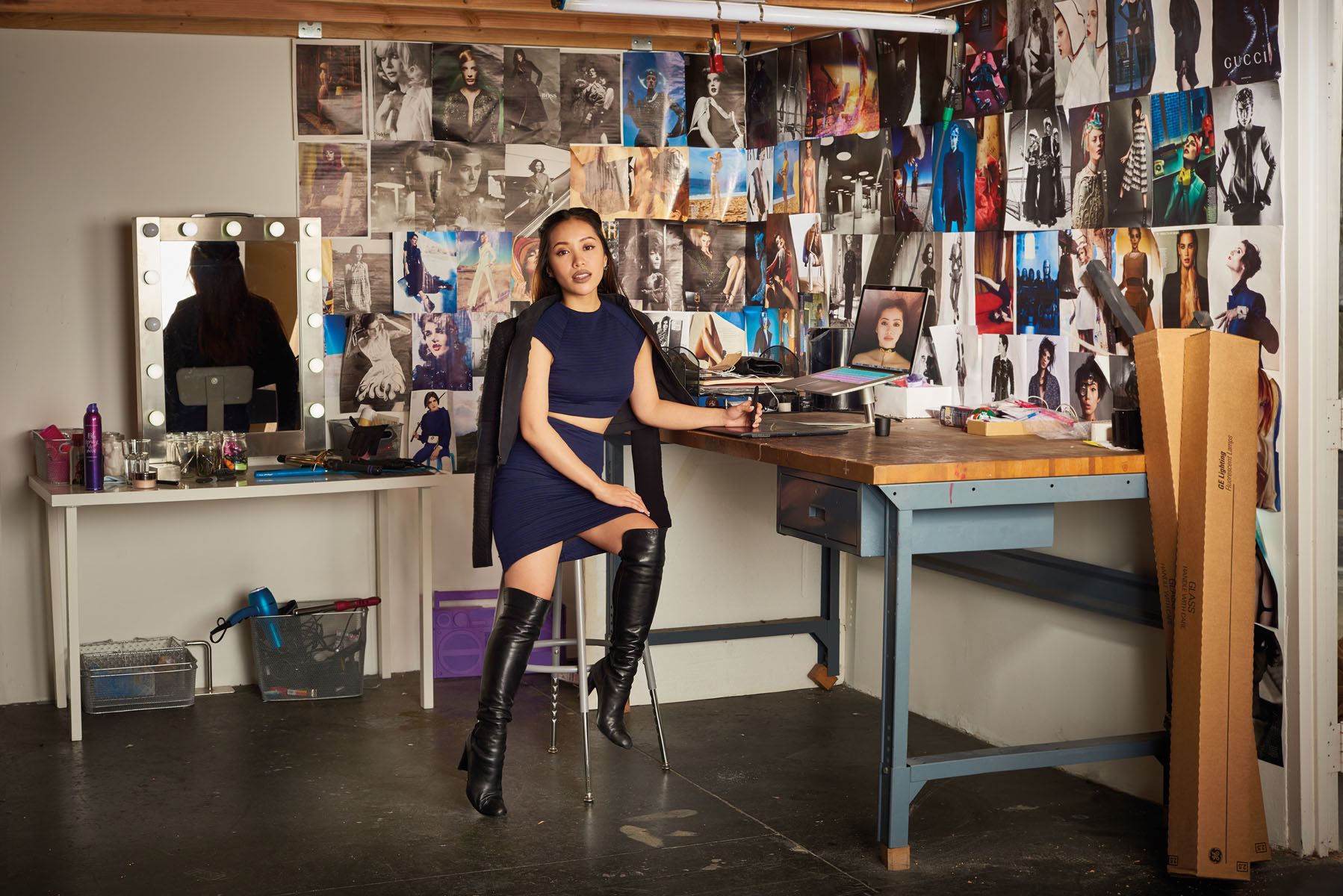 Digital Girls: The Style of Fashion's New Tribe
Today's leading online cultural influencers–the female bloggers, designers, entrepreneurs, and activists–who are shaping what's hot and what's not in fashion, beauty, and personal style.
---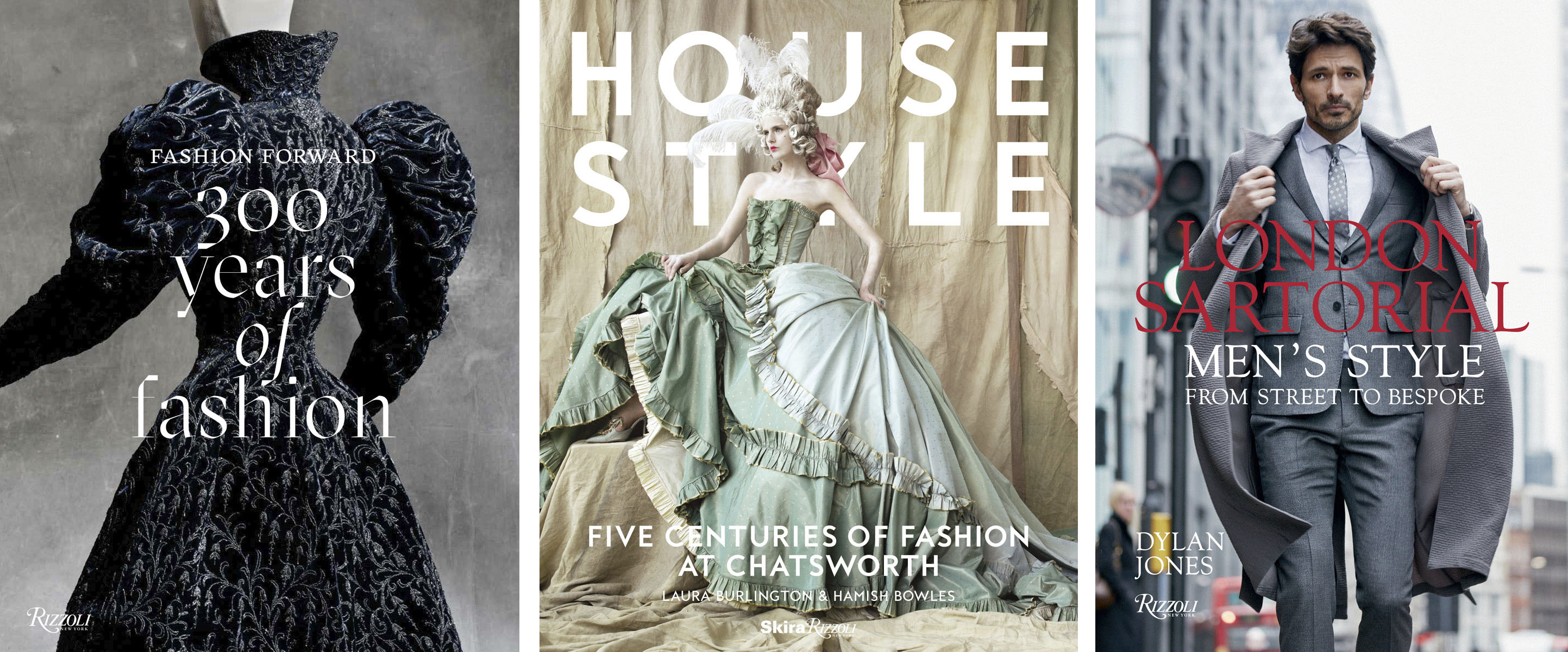 Fashion Forward: 300 Years of Fashion
Tracing the evolution of fashion–from the opulence of the court of Louis XV to the catwalk couture of today–this stunningly illustrated volume charts three centuries of fashion trends and innovations.
House Style: Five Centuries of Fashion at Chatsworth
This volume presents five centuries of historic costumes and fashions worn by family members from 18th-century fashion icon Georgiana, Duchess of Devonshire, to the twenty- first-century supermodel Stella Tennant.
London Sartorial
The new looks, updated traditions, and influential designers defining men's fashion today, from the world's capital of gentlemen's style.
---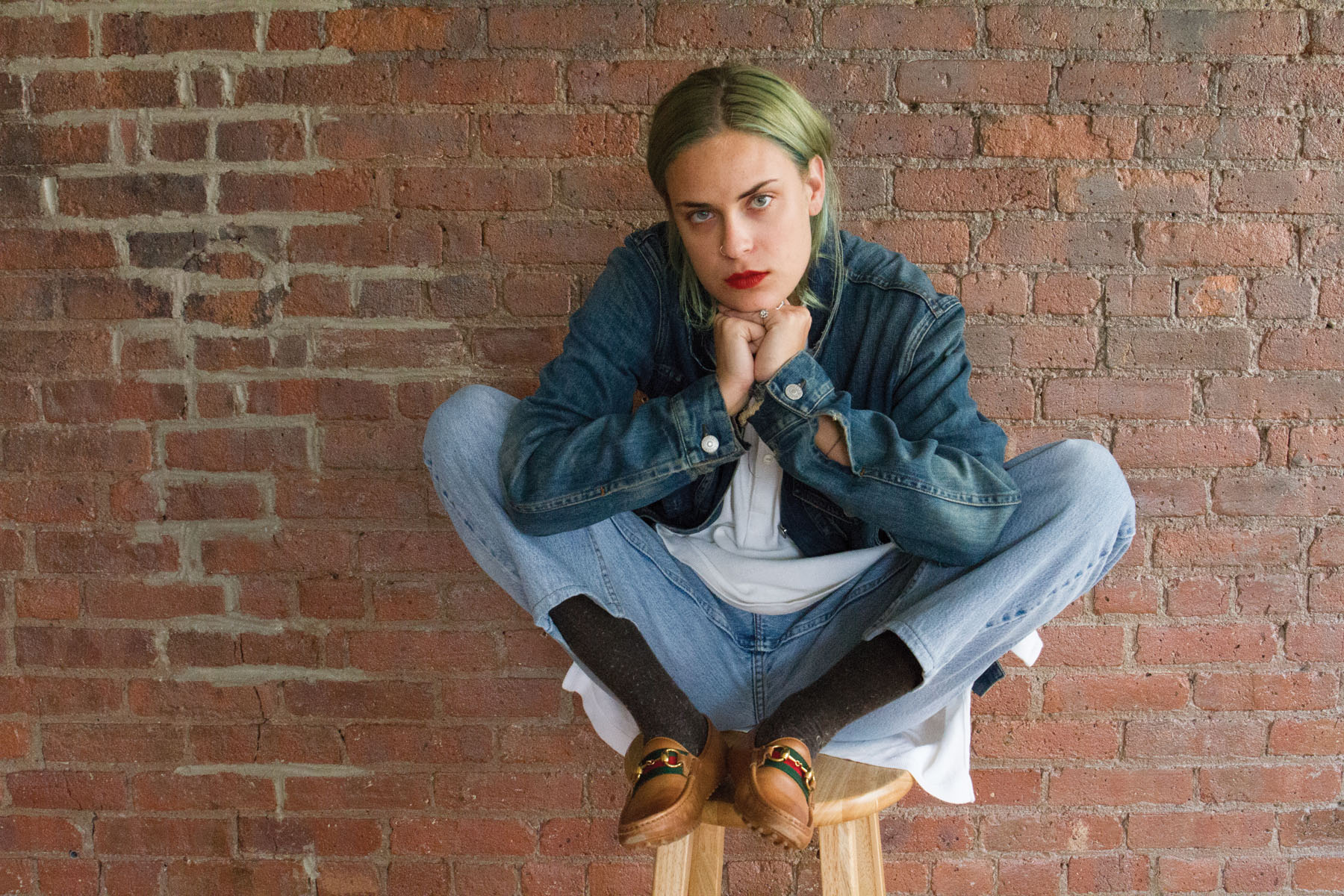 True Style is What's Underneath
A new kind of style book with the inspiring and empowering message that "true style is self-acceptance," profiling stylish influencers and celebrities who defy the cookie-cutter looks of today's fashion magazines.
---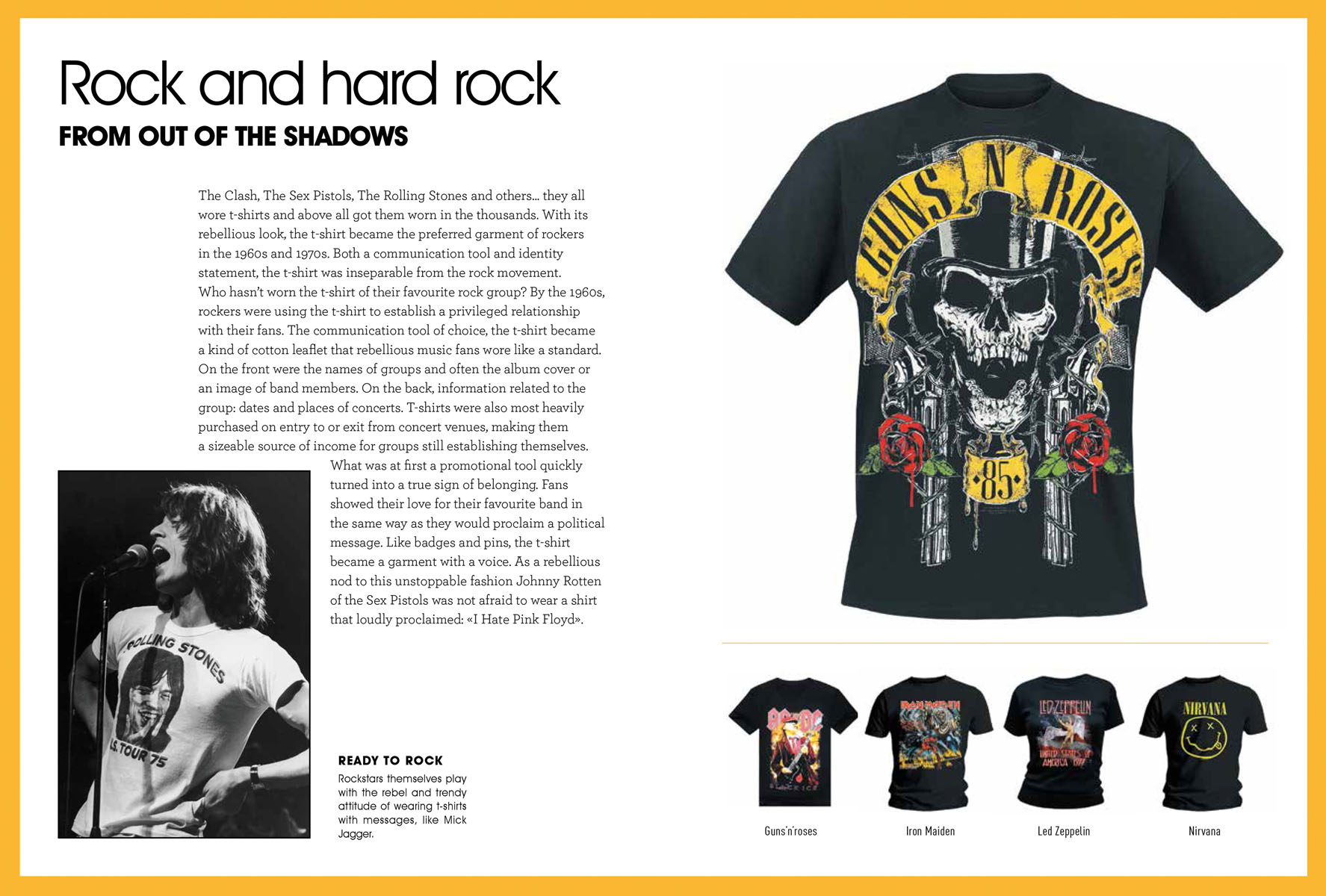 1000 T-Shirts: That Make a Statement
A visual history of the world's most popular and versatile streetwear, 1000 T-Shirts celebrates the evolution of the T-shirt into a fashion statement and urban design icon in hundreds of examples.
---
INTERIORS
---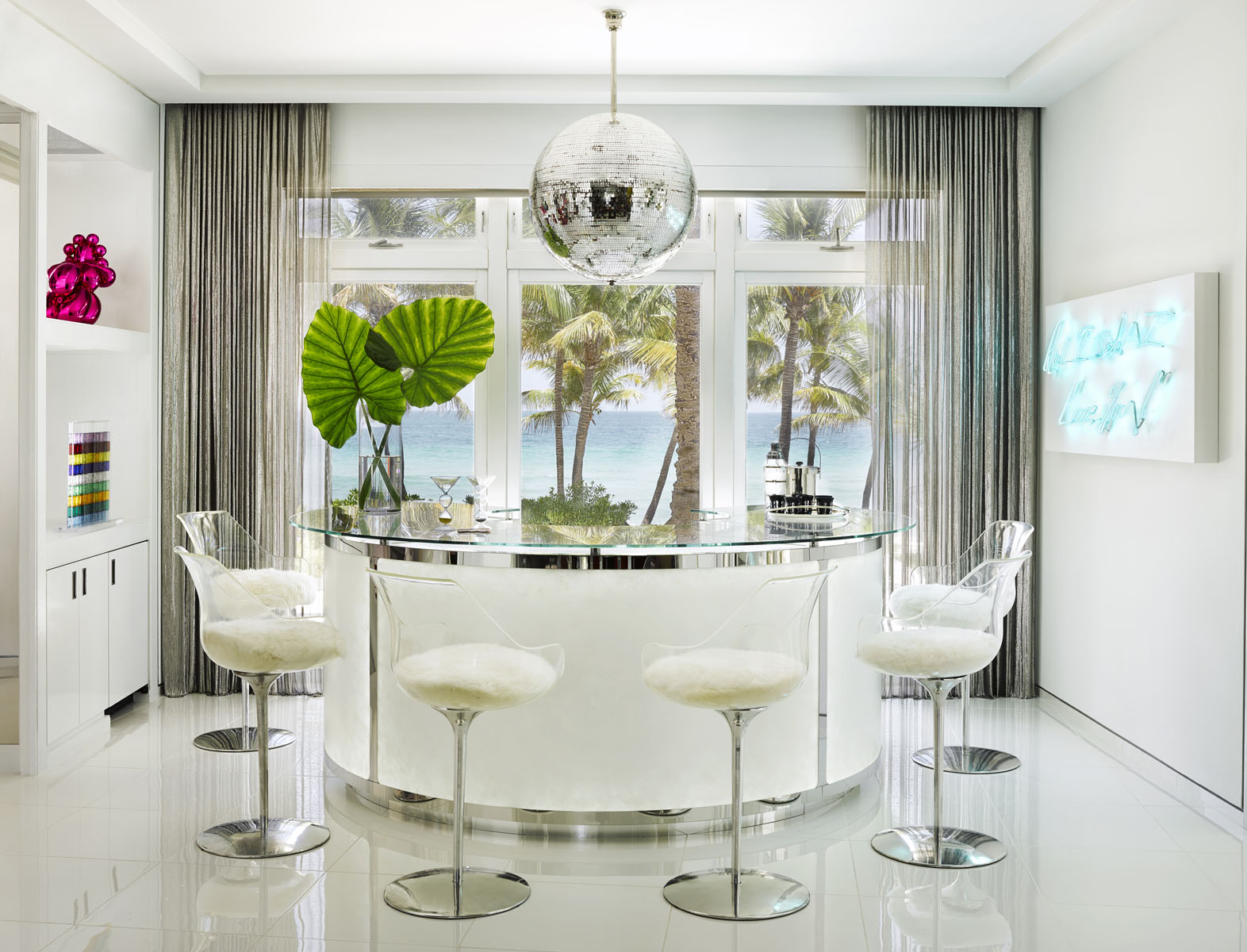 The Seaside House: Living on the Water
"Even if you're not yet furnishing a deluxe waterfront getaway, you can still incorporate a little coastal zen into your life, right? And this book highlights houses you don't want to miss, including those belonging to Martha Stewart's getaway in Maine and Tommy Hilfiger's Miami villa. So whether you're seriously into nautical knick-knacks or just want to zone out to some pretty pictures of blue water, get this book." —Apartmenttherapy.com
---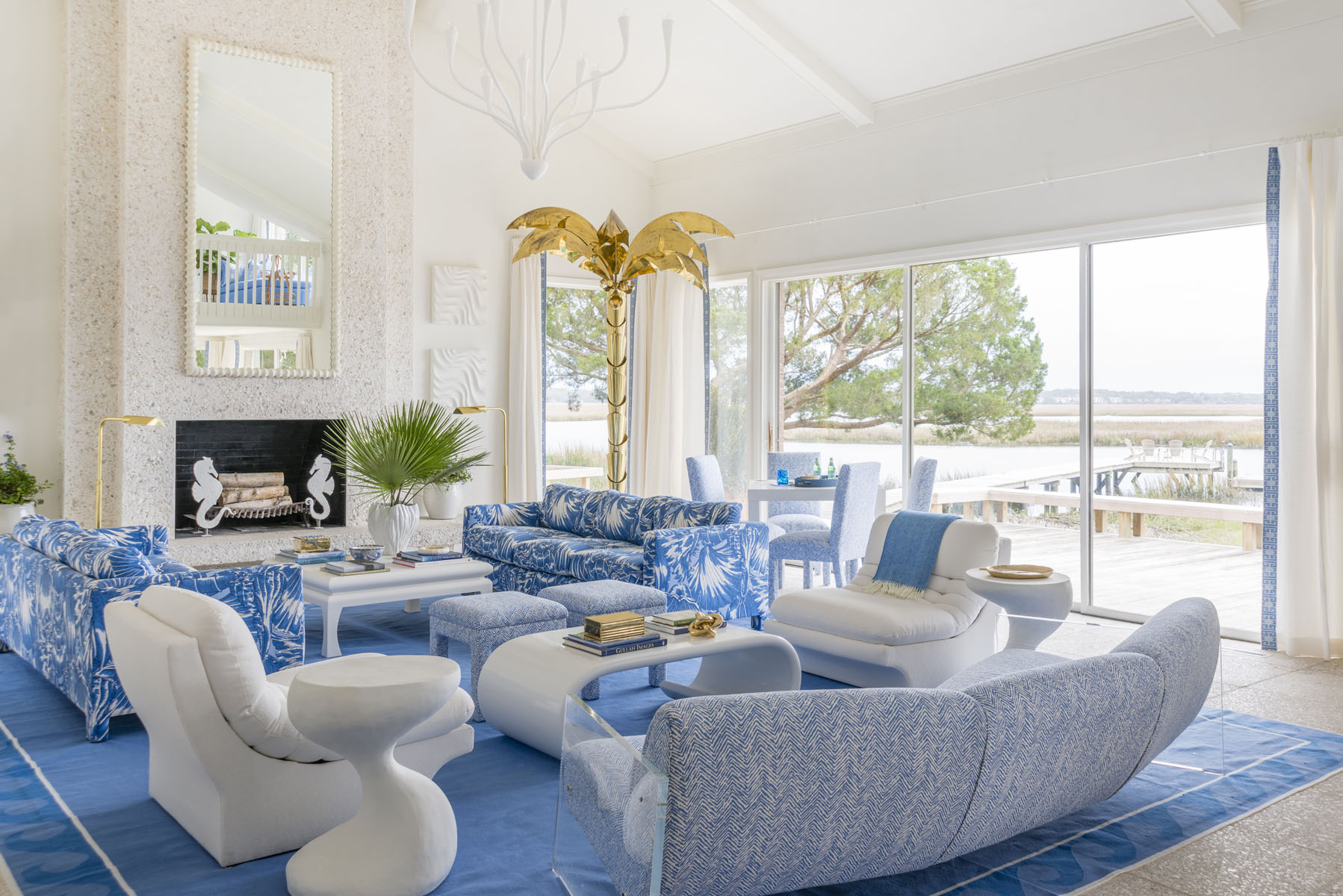 The Decorated Home: Living with Style and Spirit
In her first book, interior designer Meg Braff presents the building blocks of a pretty, polished home.
---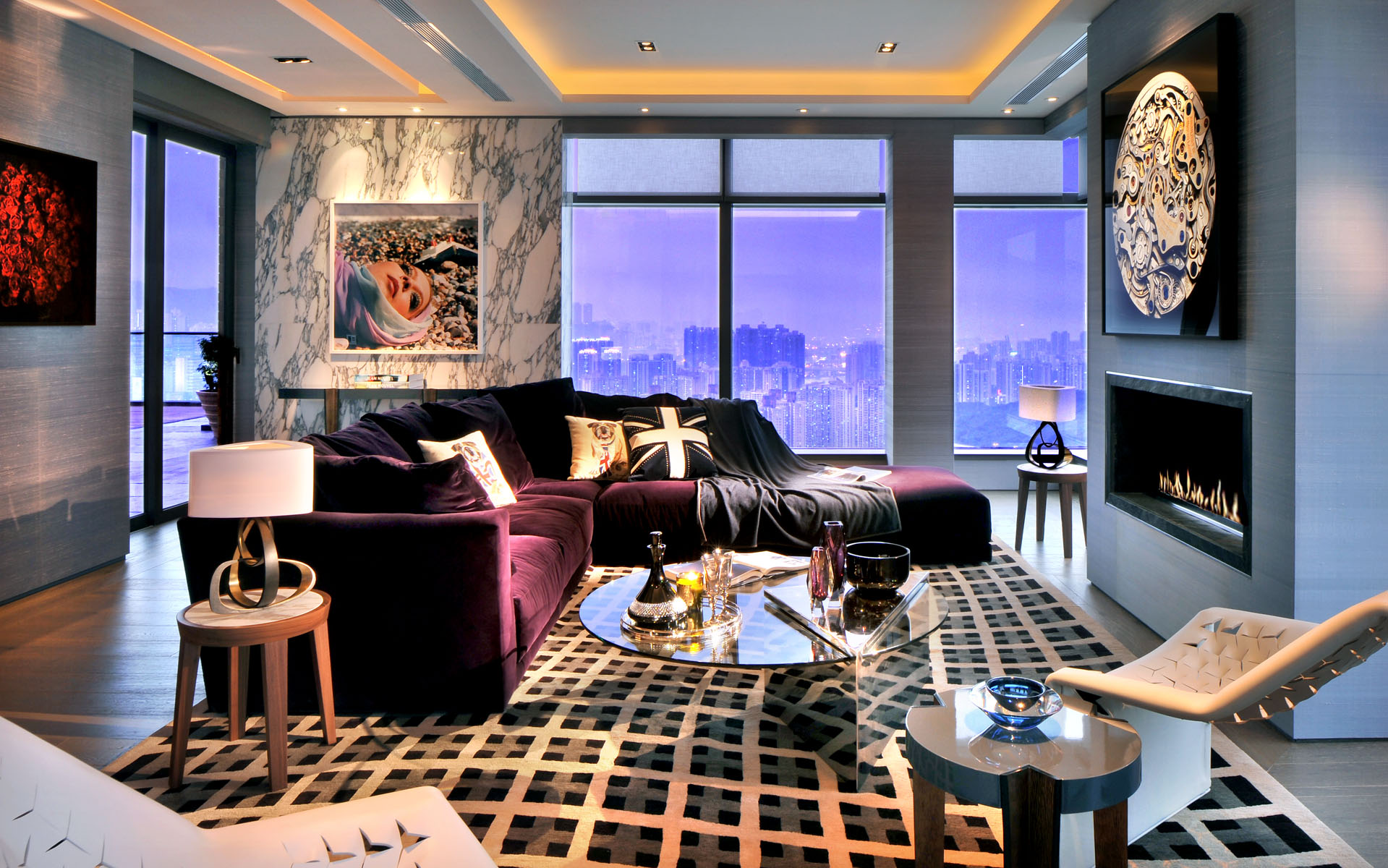 Tara Bernerd: Place
Tara Bernerd's interior design is highly regarded for her bold and contemporary approach to luxury.
---

Robert Adam: Country House Design, Decoration & the Art of Elegance
This beautifully produced book celebrates the great 18th-century architect who influenced generations by stamping his distinctive neoclassical aesthetic vision on the English country house interior.
Joseph Dirand: Interior
The first monograph on one of today's most celebrated architects, renowned for designing interiors that combine minimalism with Hollywood glamour and classic French style.
Creating Home: Design for Living
From acclaimed architect and designer Keith Summerour comes an alluring new book of carefully crafted dwellings that redefine the idea of home for today.
---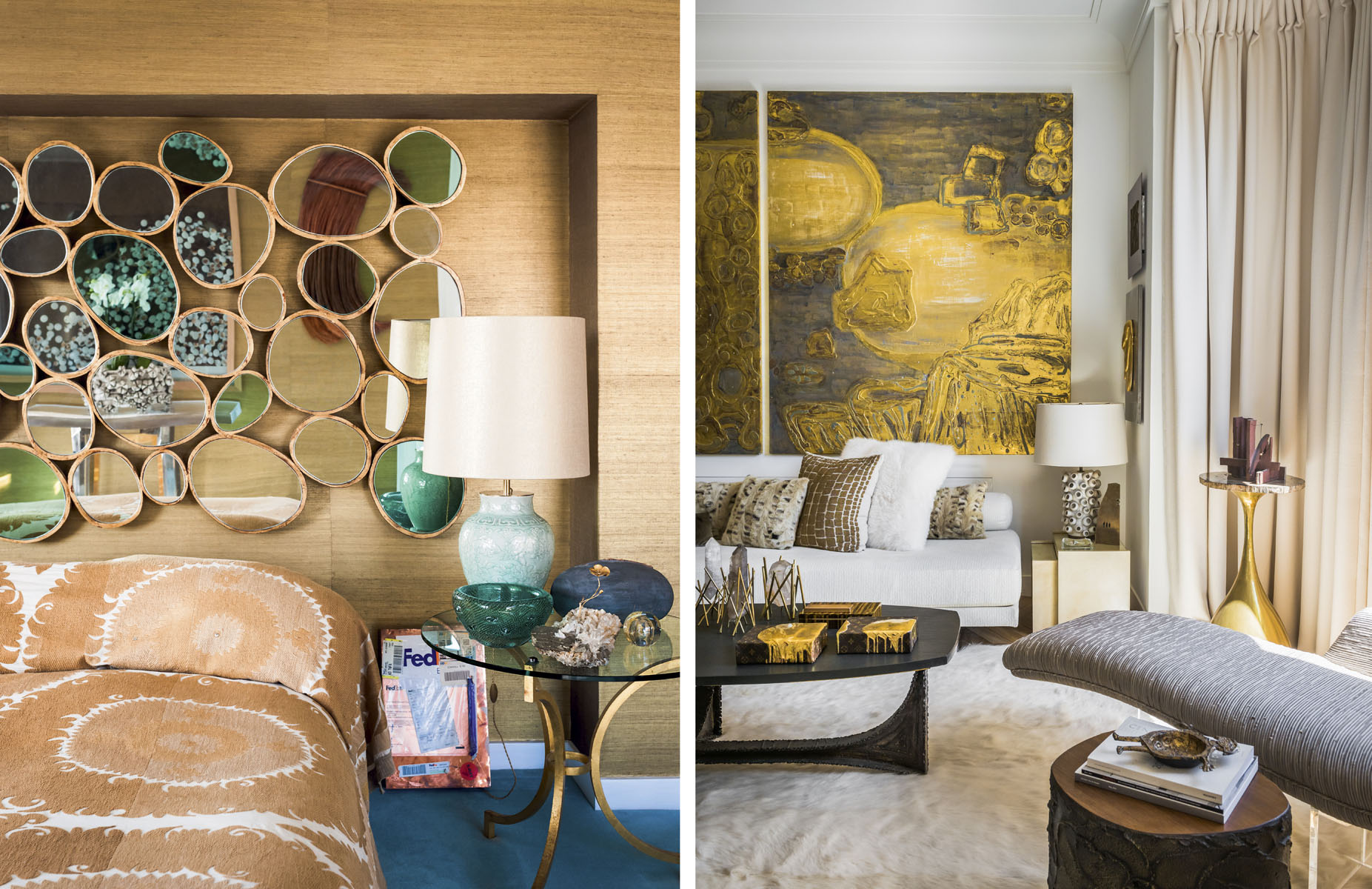 The New Chic: French Style From Today's Leading Designers
"A new wave of talent has emerged in Paris that is combining nonchalant elegance with the French capital's perennial chic flair. Ooh la la." —Society Diaries magazine
---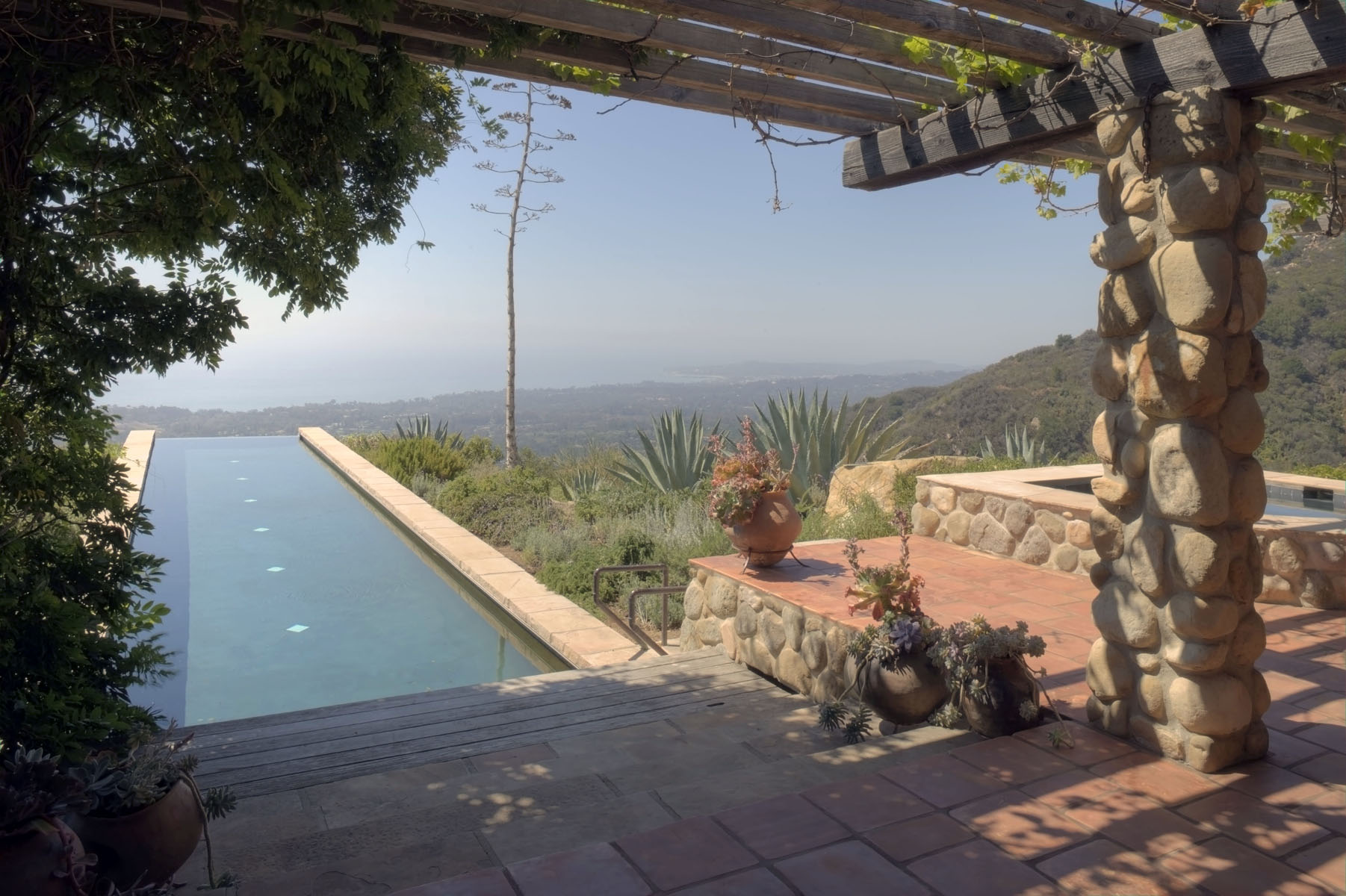 Adobe Houses: House of Sun and Earth
Alluring adobe-brick houses of California here hint at the charms of a bygone age while offering, at the same time, a vision for home today.
---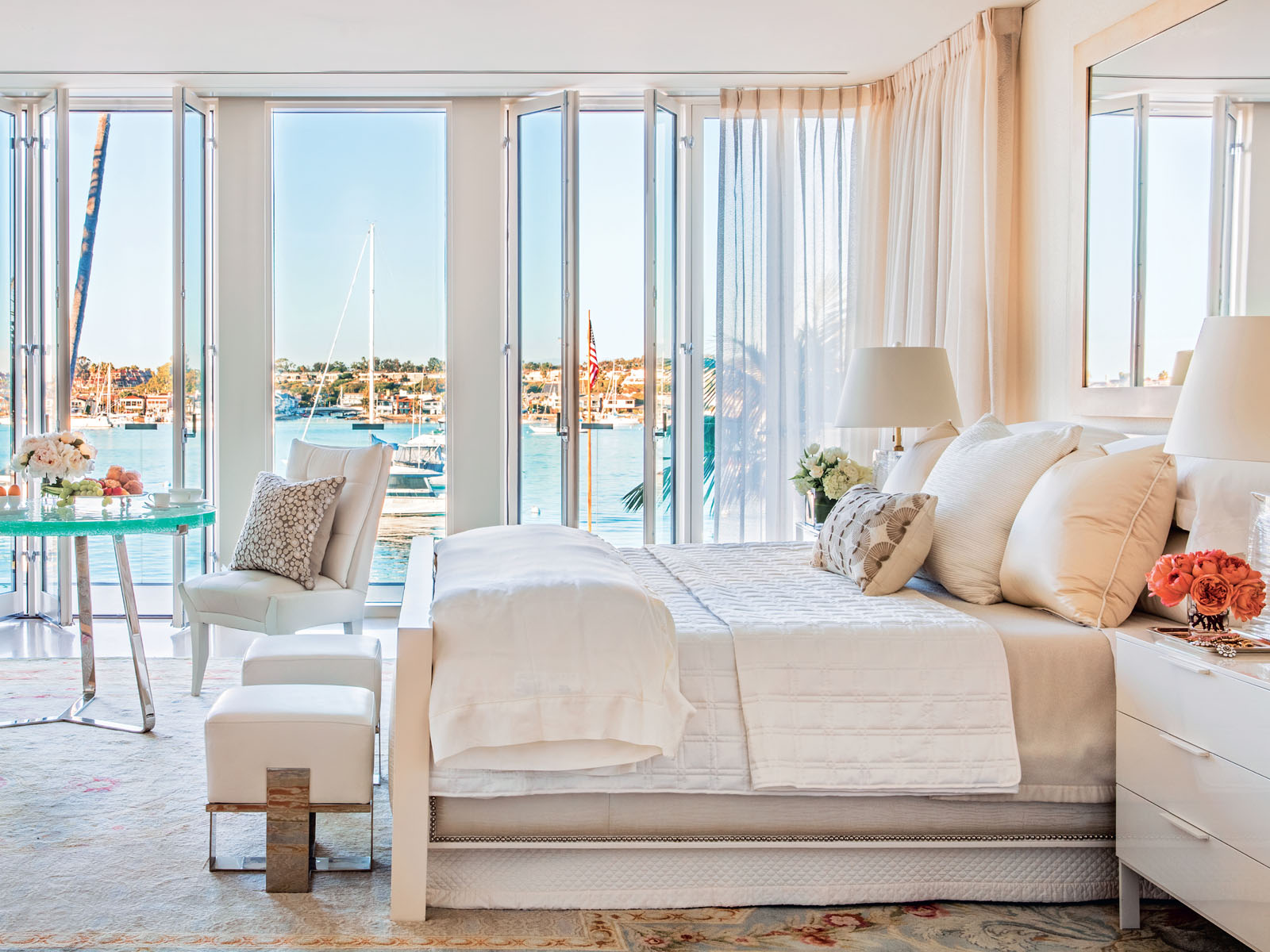 The Art of Elegance: Classic Interiors
Marshall Watson's first book reveals how to make traditional interiors fresh.
---
COOKING & ENTERTAINING
---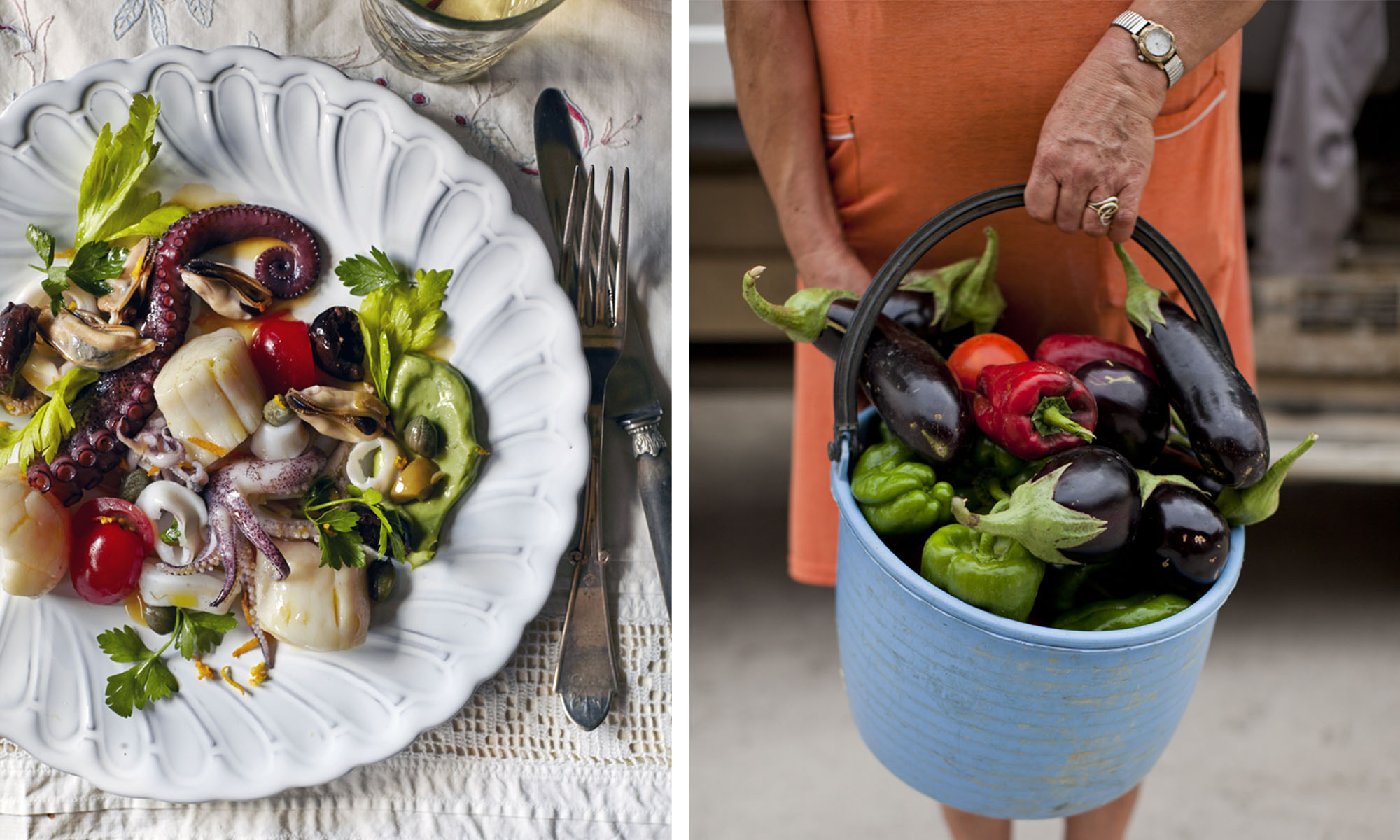 Sicily: The Cookbook: Recipes Rooted in Traditions
"Melissa shares her lifelong passion for Sicilian food, through firsthand narrative loaded with recipes and beautiful photographs, giving us an insider's view of this magical island." –Mike Colameco, host of Mike Colameco's Real Food
---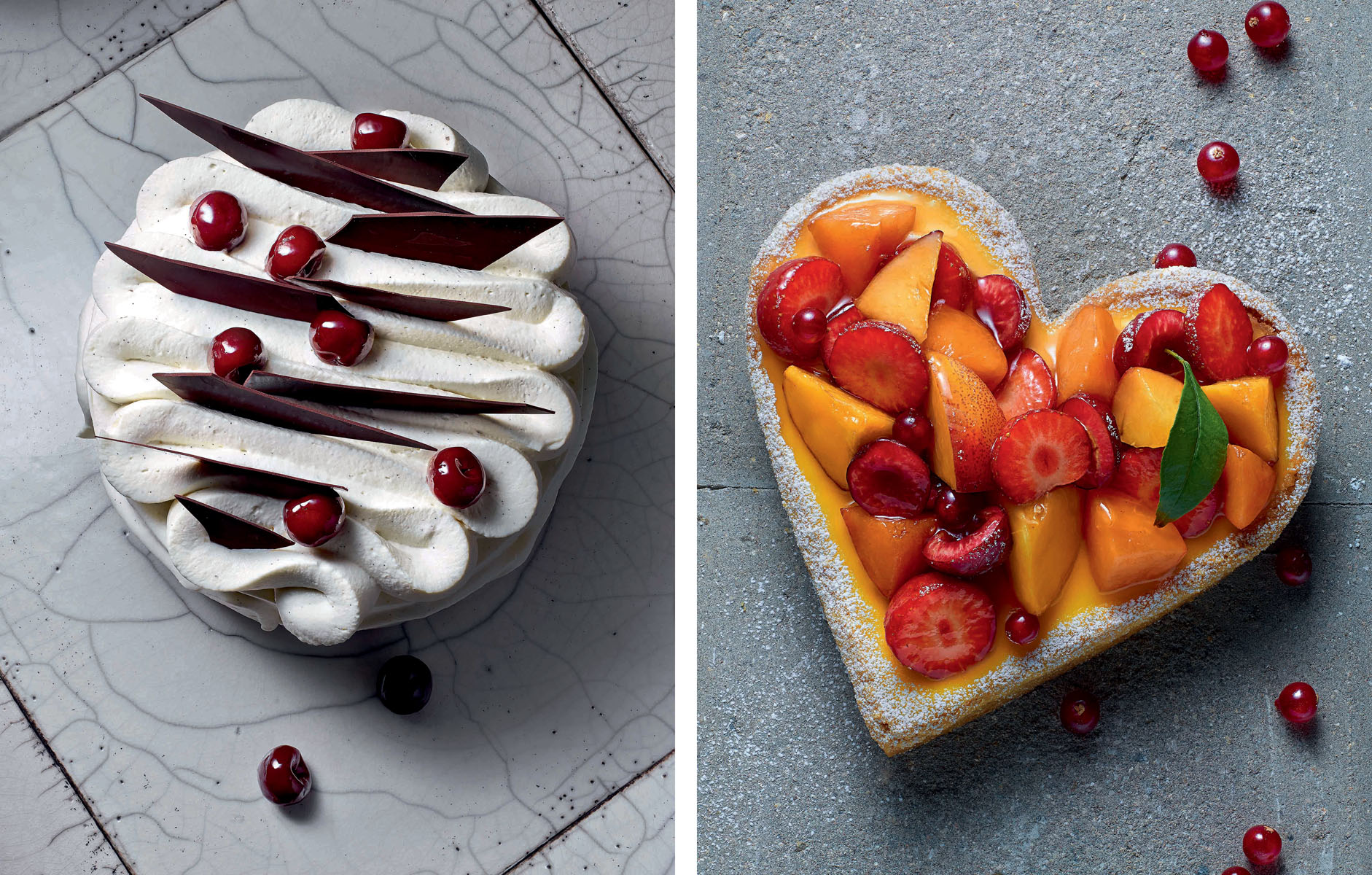 Gateaux
As a follow-up to his spectacular Patisserie, master pastry chef Christophe Felder presents Gâteaux, a beautifully illustrated guide to executing perfect cakes, from delightful small bites to showstopping centerpieces.
---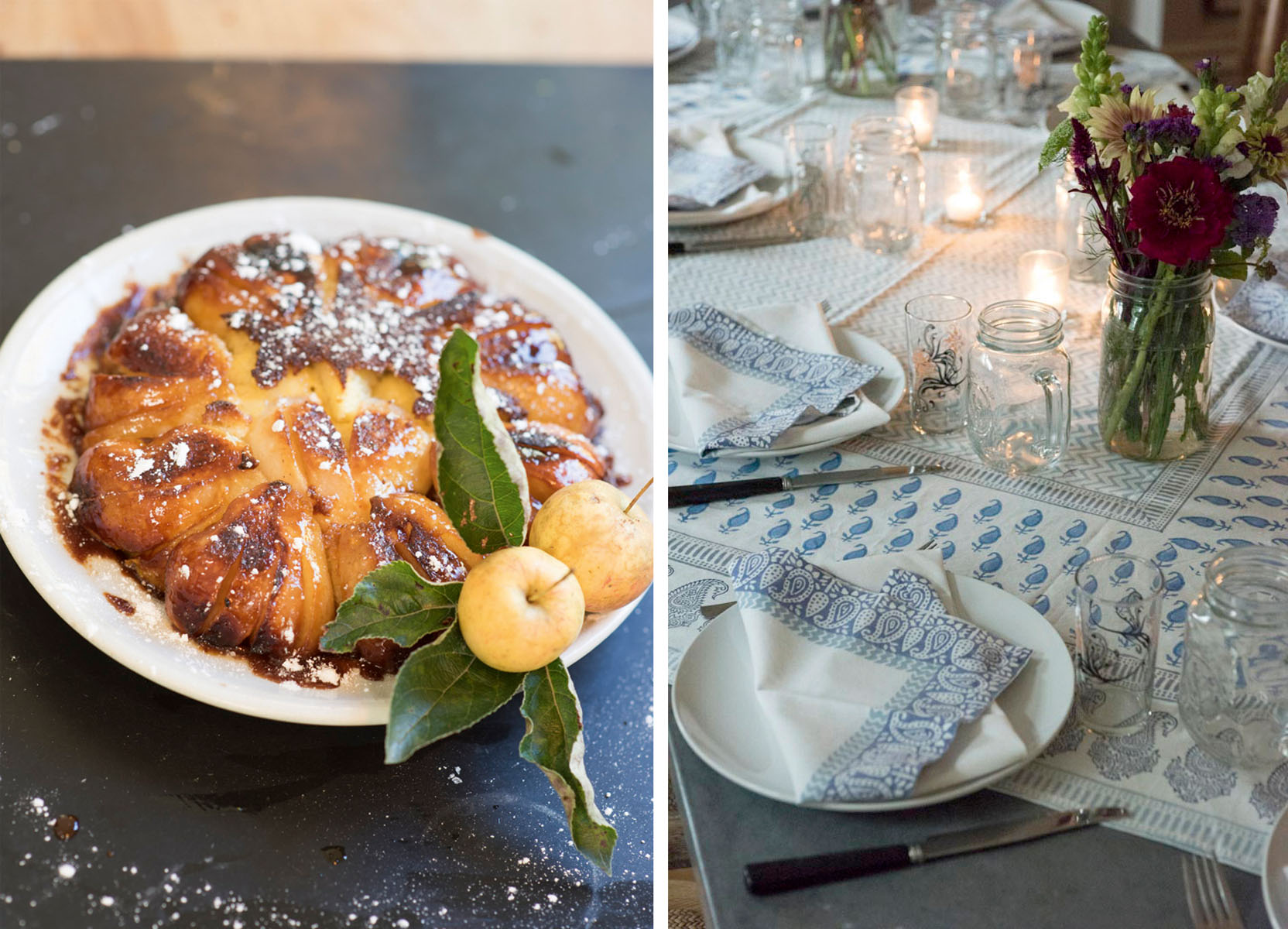 Entertaining in the Country: Love Where You Eat
An indispensable guide to casual home entertaining filled with imaginative ideas, practical tips, and delicious recipes from well-known chefs, restaurateurs, and tastemakers.
---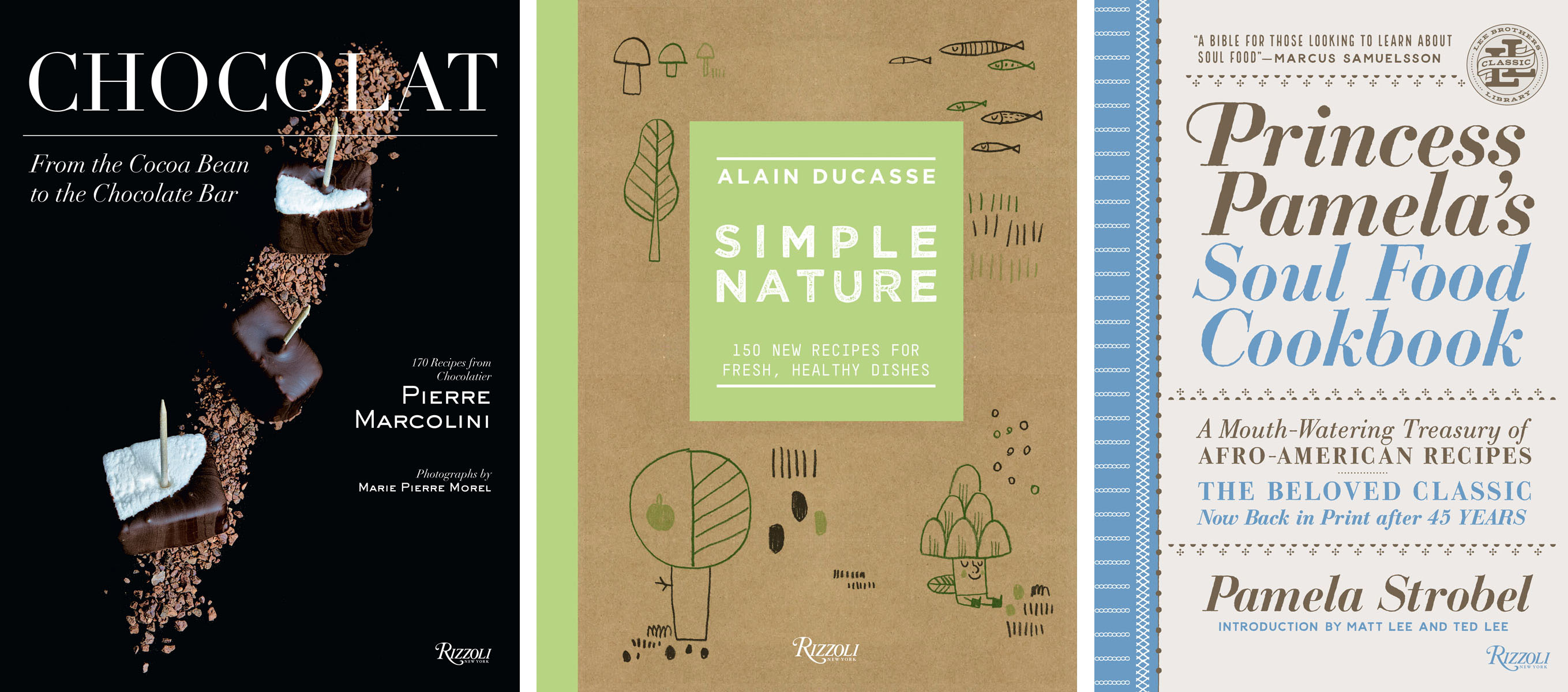 Chocolat: From the Cocoa Bean to the Chocolate Bar
From the world's finest chocolatier, who originated the "bean-to-bar" concept, comes this collection of 170 recipes for the very best and most essential chocolate confections.
Simple Nature: 150 New Recipes for Fresh, Healthy Dishes
For anyone interested in a healthier, lighter alternative to traditional French cuisine, this collection of simple, easy French recipes focuses on organic, locally sourced, and sustainable ingredients.
Princess Pamela's Soul Food Cookbook
A new edition gives due to this long-lost classic that helped define soul food.
---
ART & ARTISTS
---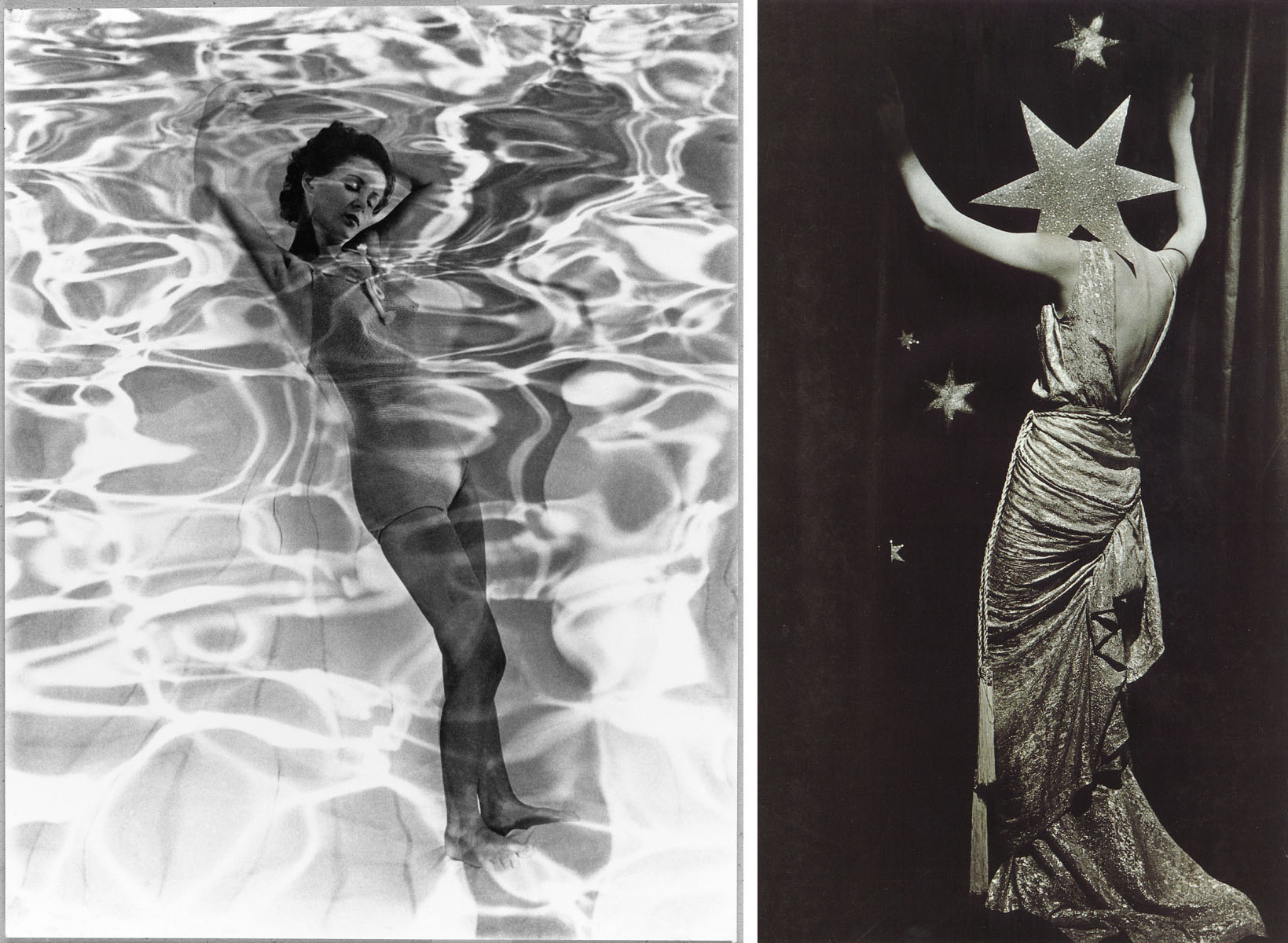 Dora Maar: Paris in the Time of Man Ray, Jean Cocteau, and Picasso
[This book] is at once an important look at Surrealist photography and a richly illustrated biography of the beautiful, talented, and mysterious photographer Dora Maar, publishing to coincide with the twentieth anniversary of her death. In the skilled hands of art writer Louise Baring, the book heroically restores Maar's photographs to their place in history, featuring never-before-published images, many from the Pompidou Museum in Paris, that showcase the magnitude of her photographic talent. —Artdaily.com
---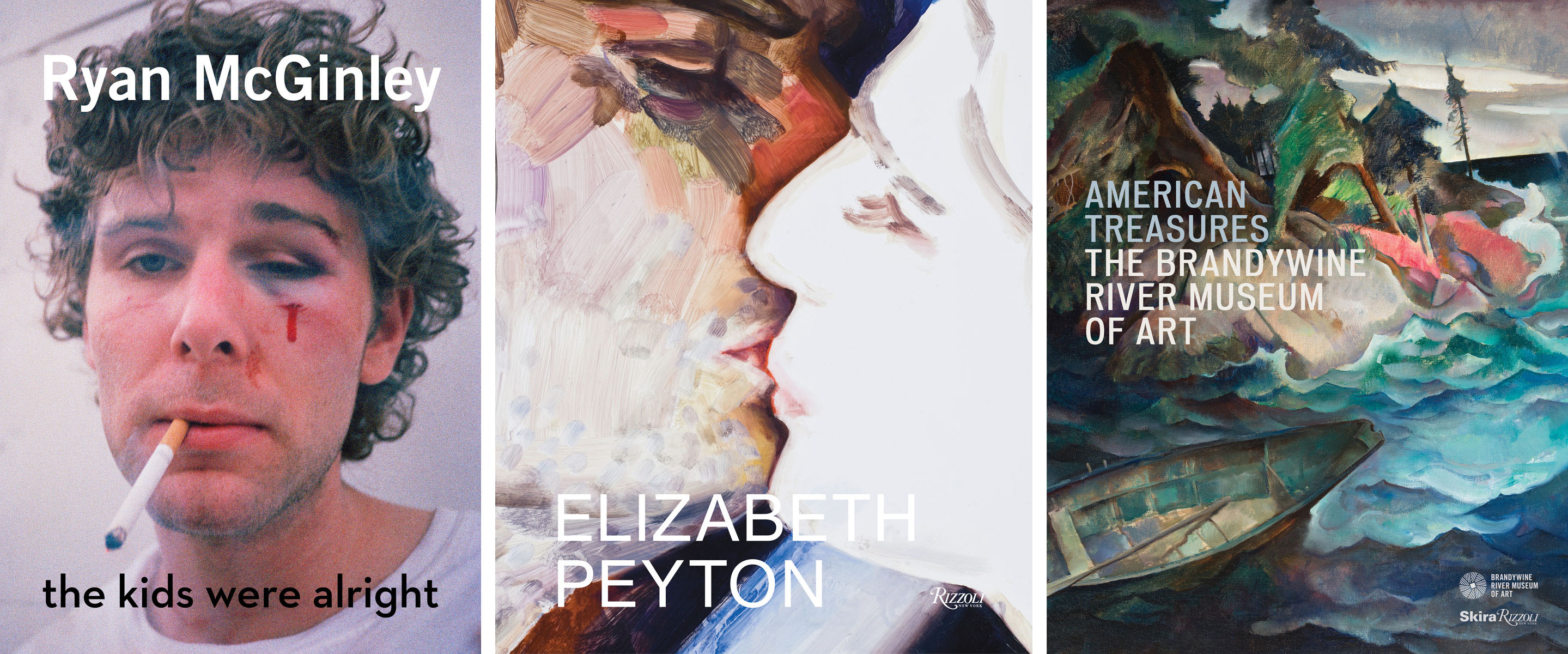 Ryan McGinley: The Kids Were Alright
The first book to examine Ryan McGinley's early photographs and Polaroids-raw, visceral portraits of his coterie of friends and artists in downtown New York City.
Elizabeth Peyton: Dark Incandescence
This beautiful volume focuses on a five-year period in Elizabeth Peyton's evolving career to suggest not only a visual chronicle of an age, its heroes, heroines, and interests, but also of an individual's life–that of Peyton herself.
American Treasures: The Brandywine River Museum of Art
The first book to celebrate the dramatic Chadds Ford, Pennsylvania, setting and renowned art collection of the Brandywine River Museum of Art and its historic homes, studios, and sites relating to three generations of the Wyeth family.
---
POP CULTURE
---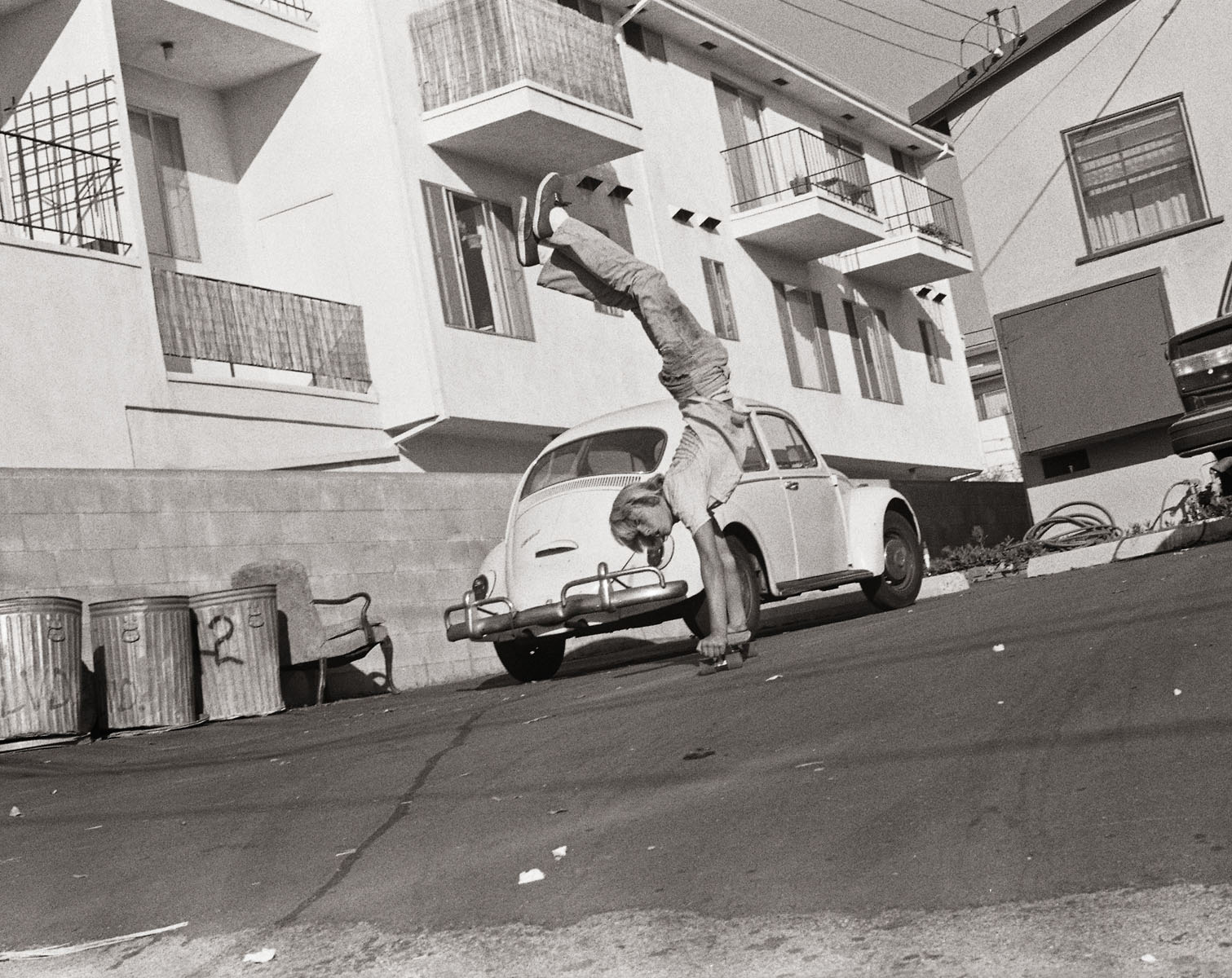 Jay Boy: The Early Years of Jay Adams
"Jay Boy: The Early Years of Jay Adams is an absolutely magnificent book and a must-have for everyone with an interest in skateboarding. The images evoke a time of innocence and pure passion for skateboarding and surfing that will bring a smile to your face and a glow to your heart. Jay Boy forever. Never forget." —Juice Magazine
---

LA Babe: The Real Women of Los Angeles 1975-1988
A collection of previously unpublished photo- graphs of the crazy, sexy celebrities and other cool women of '70s and '80s Los Angeles, from Beverly Hills to Venice Beach to the Sunset Strip.
Studio 54
In the first official book on the legendary club, co-owner Ian Schrager presents a spectacular volume brimming with star-studded photographs and personal stories from the greatest party of all time.
Big Shots!: Polaroids from the World of Hip-Hop and Fashion
A unique record of hip-hop history from the late 1990s through to the present, captured through informal Polaroid portraiture.
---
TRAVEL & PICTORIAL
---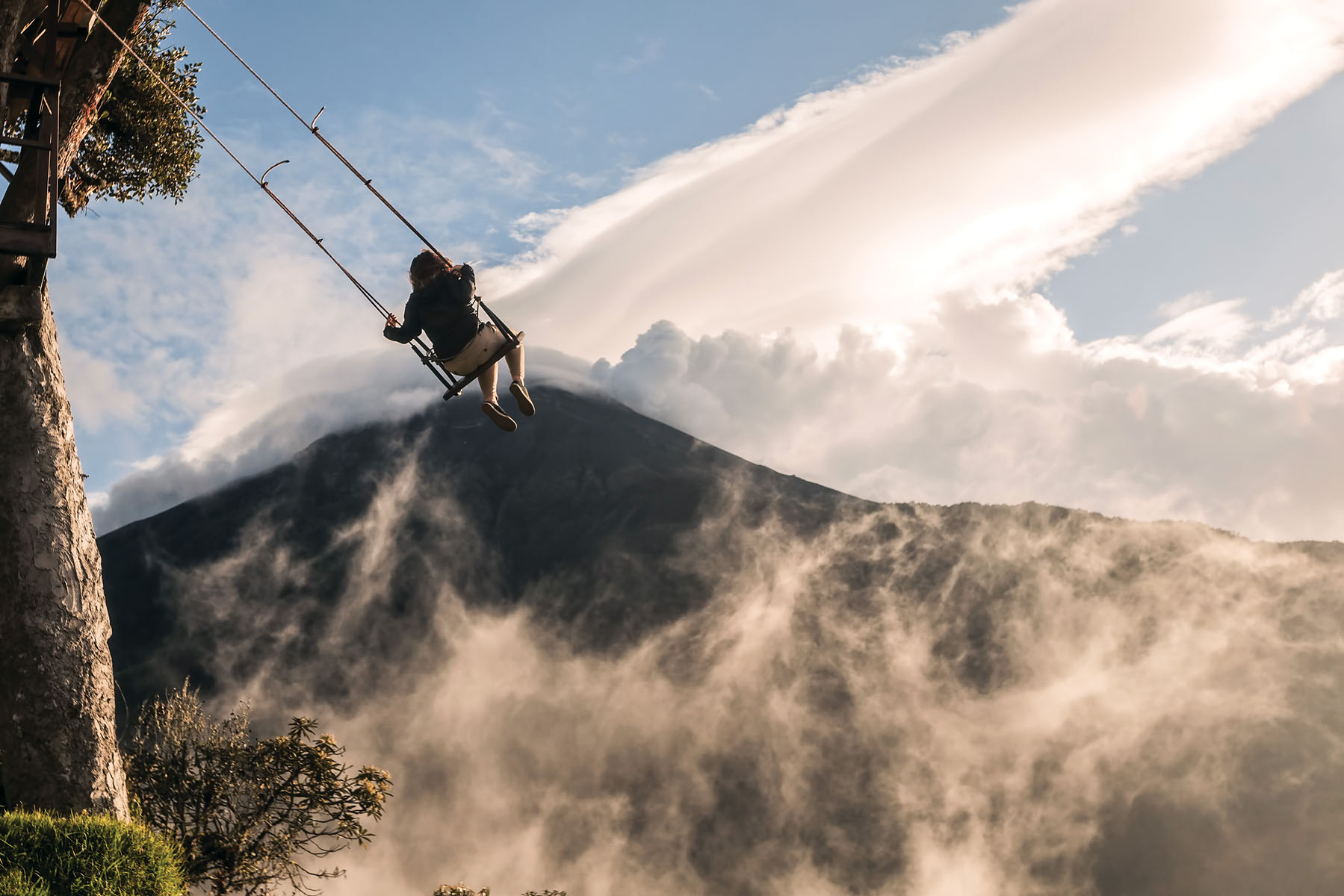 The Bucket List: 1000 Adventures Big & Small
This invaluable guide to fun, fantastic, and life-affirming activities features an eclectic range of ideas such as self-improvement, sports-related endeavors, natural wonders, cultural experiences, culinary delights, and more. Each activity is location-specific and as geographically unique as bird-watching in Kenya or driving through clouds in Sri Lanka, as well as other to-dos that can be done anywhere, such as sketching a sunset behind an architectural monument. Whether you are more active or laid-back, serious-minded or lighthearted, you are bound to discover new, stimulating activities.
---

The Adirondacks: Season by Season
A stunning tribute to one of America's natural treasures in panoramic photographs of the Adirondack Park's grand mountains, pristine woods, and picturesque waterways.
Old Cuba
Old Cuba presents an insider's view of the splendid colonial-era sites of the storied island nation, from the grand apartments and magnificent cathedral of Old Havana to the plantation homes of Pinar del Río.
The Appalachian Trail: Hiking the People's Path
An inspirational photographic tour for anyone who wants to get out on America's most iconic trail-from day hiker to thru-hiker.
---
GARDENING & FLORAL ARRANGEMENT
---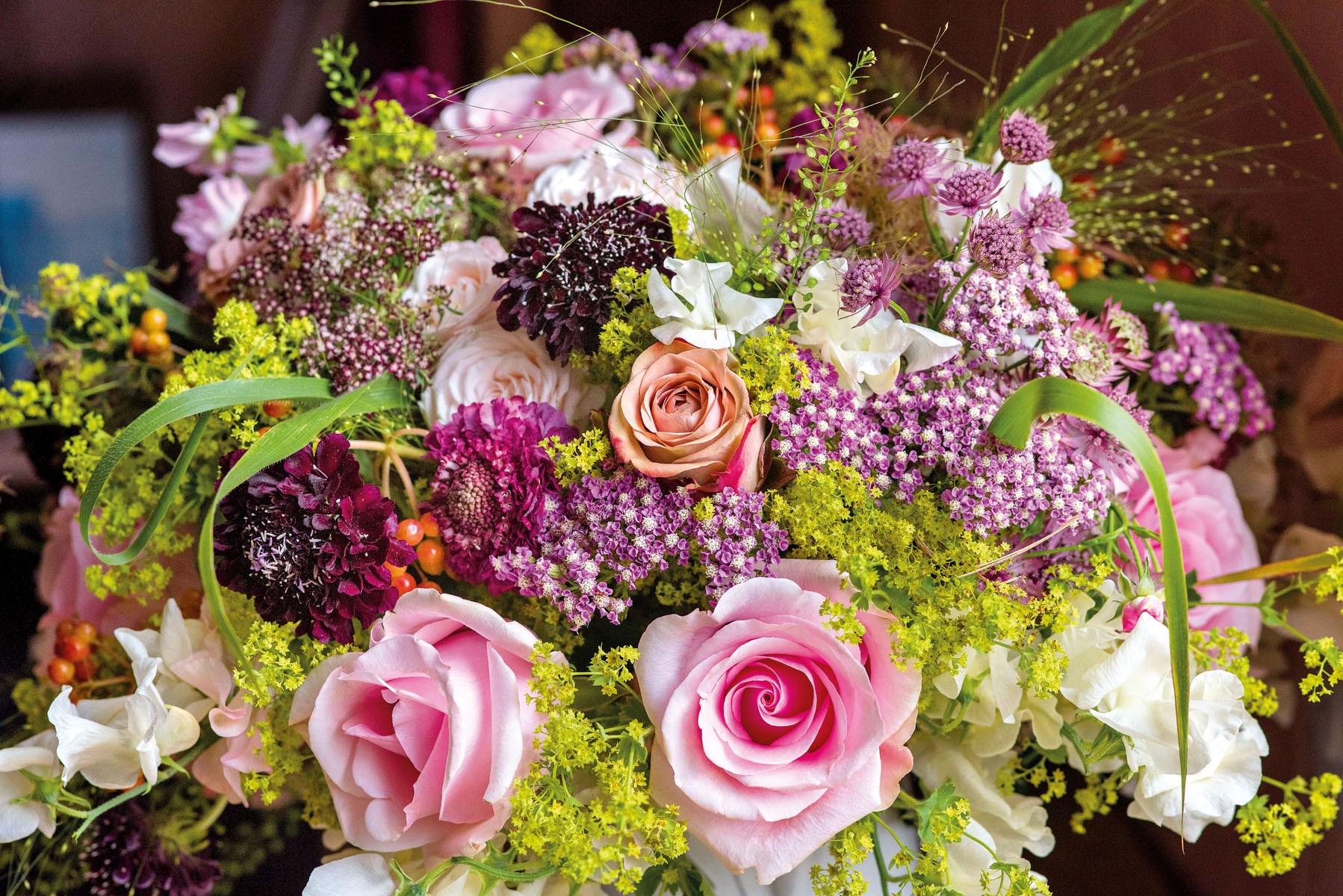 The Art of Flower Arranging
The master floral designer inspires novice and expert alike in creating clean, classic, and contemporary flower arrangements so beautiful and original, they make the heart skip a beat.
---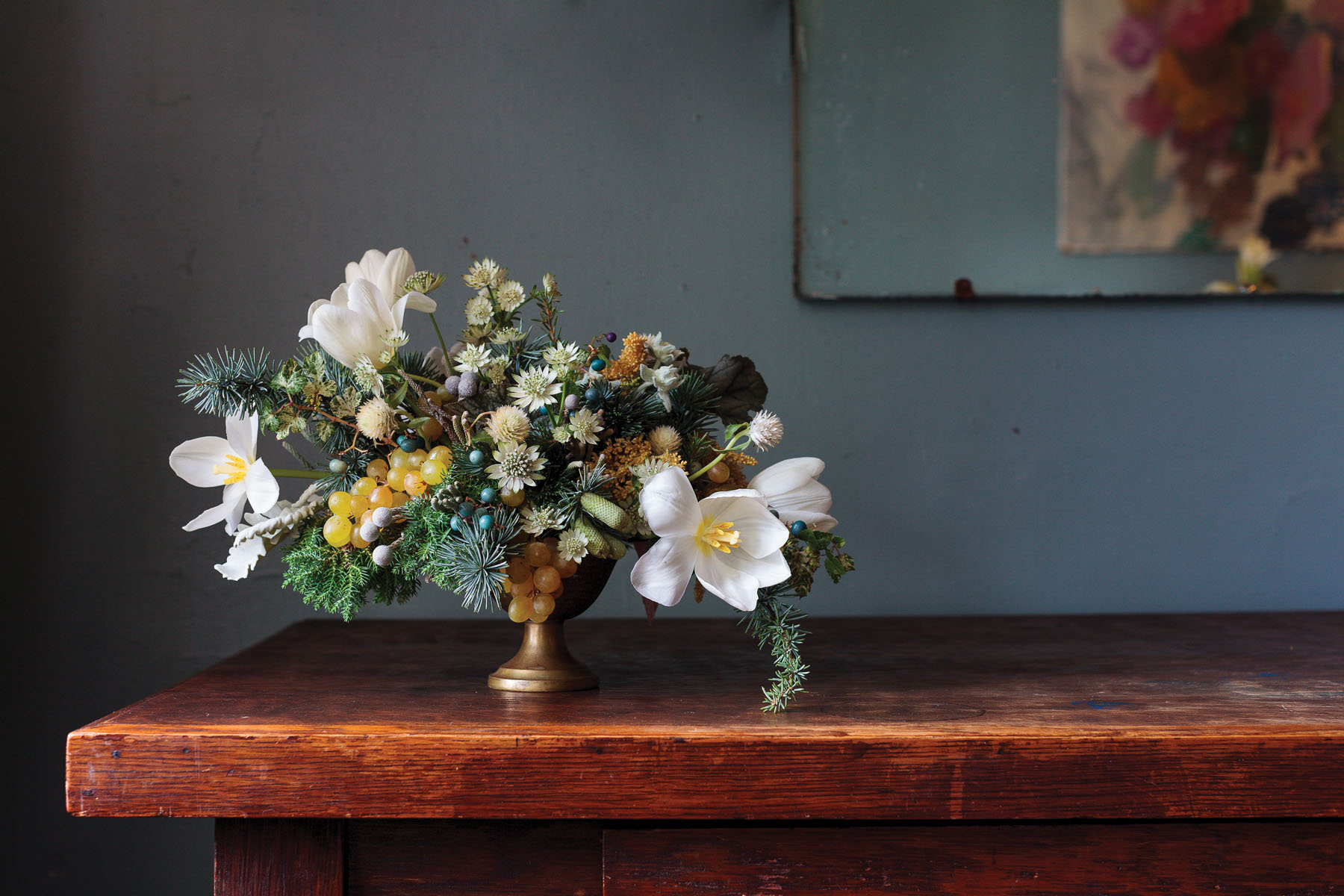 In Full Flower: Inspired Designs by Floral's New Creatives
This gorgeously photographed volume celebrates the most influential floral designers today.
---
HISTORY
---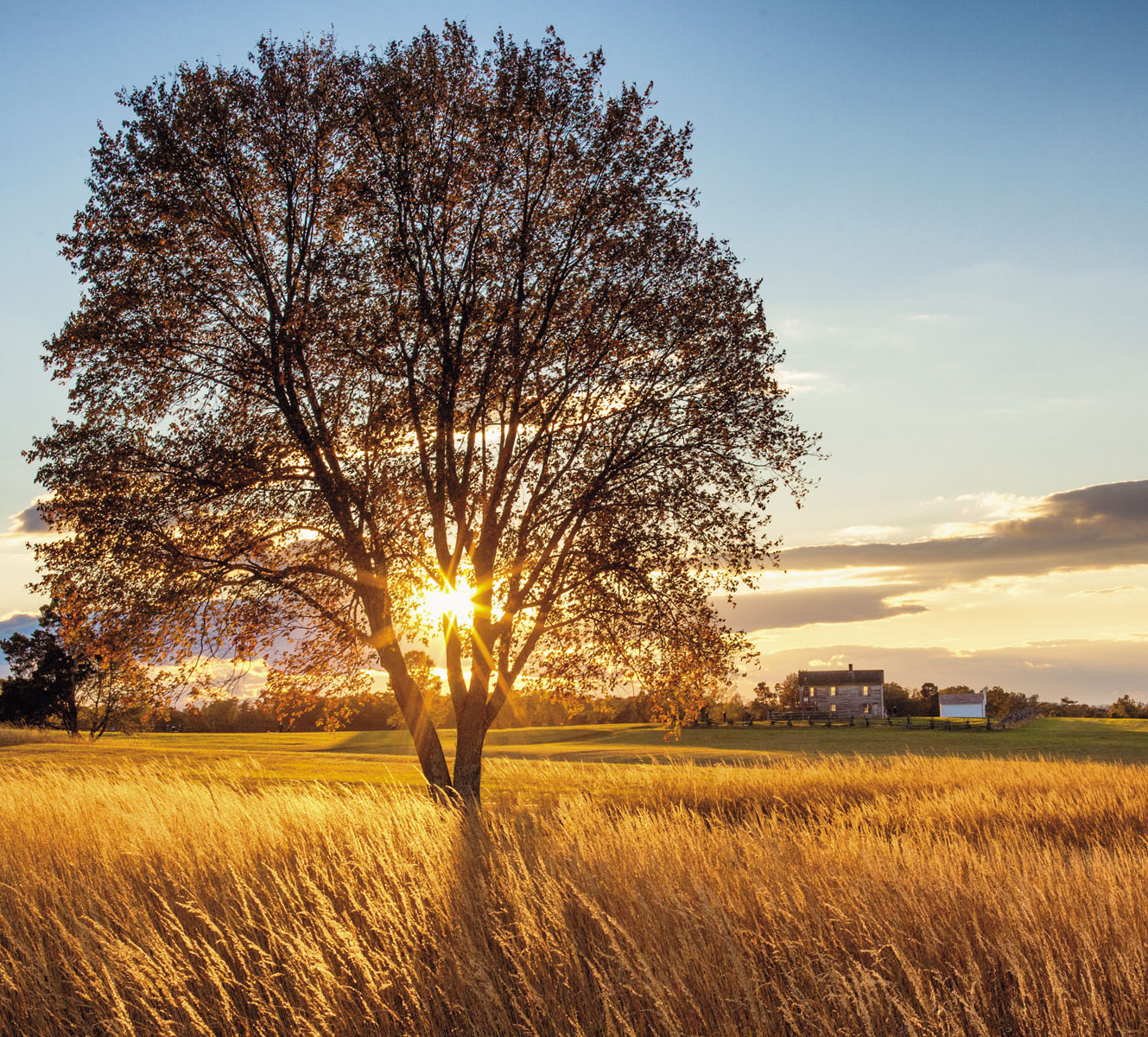 Civil War Battlefields: Walking The Trails Of History
"[S]topping along the way at nearly three dozen battlefields, the author first sets the scene at each location by laying down in stirring prose the events that took place there.Then he selects a number of trails that you can follow through these hallowed places to not just gain a feel for the lay of the land, but to practically feel how the battles progressed. These entries are not similar to those found in hiking guidebooks…Illustrated with 230 remarkable photographs, a mix of present-day scenics and historical Civil War era images, this hefty, 336 page hardcover book is certain to hold the attention of those interested in the war for hours." —National Parks Traveler magazine
---
DESIGN
---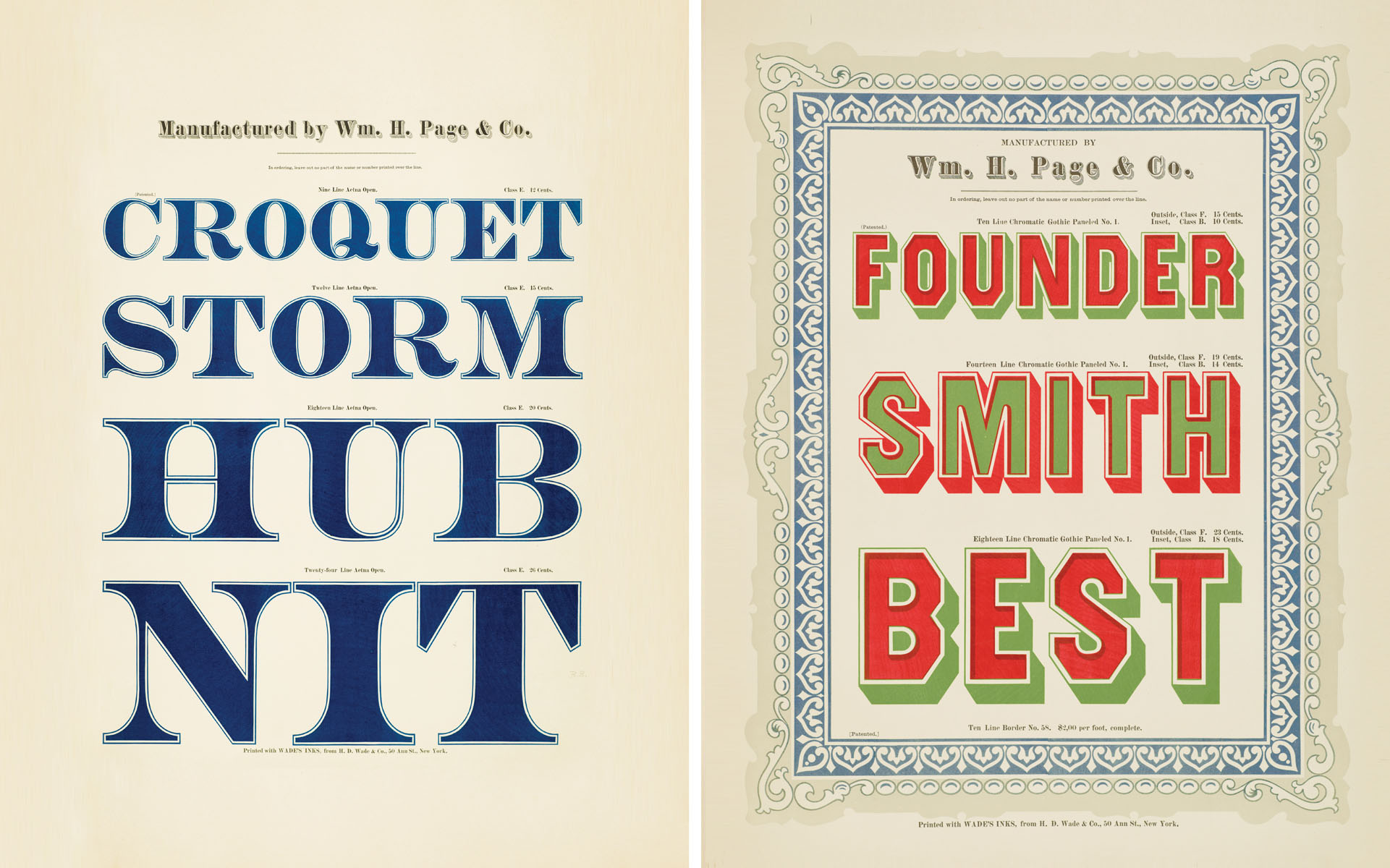 Specimens of Chromatic Wood Type, Borders, &c.
A vintage volume with an established cultlike status within the bibliophile, typographic, and design worlds.
---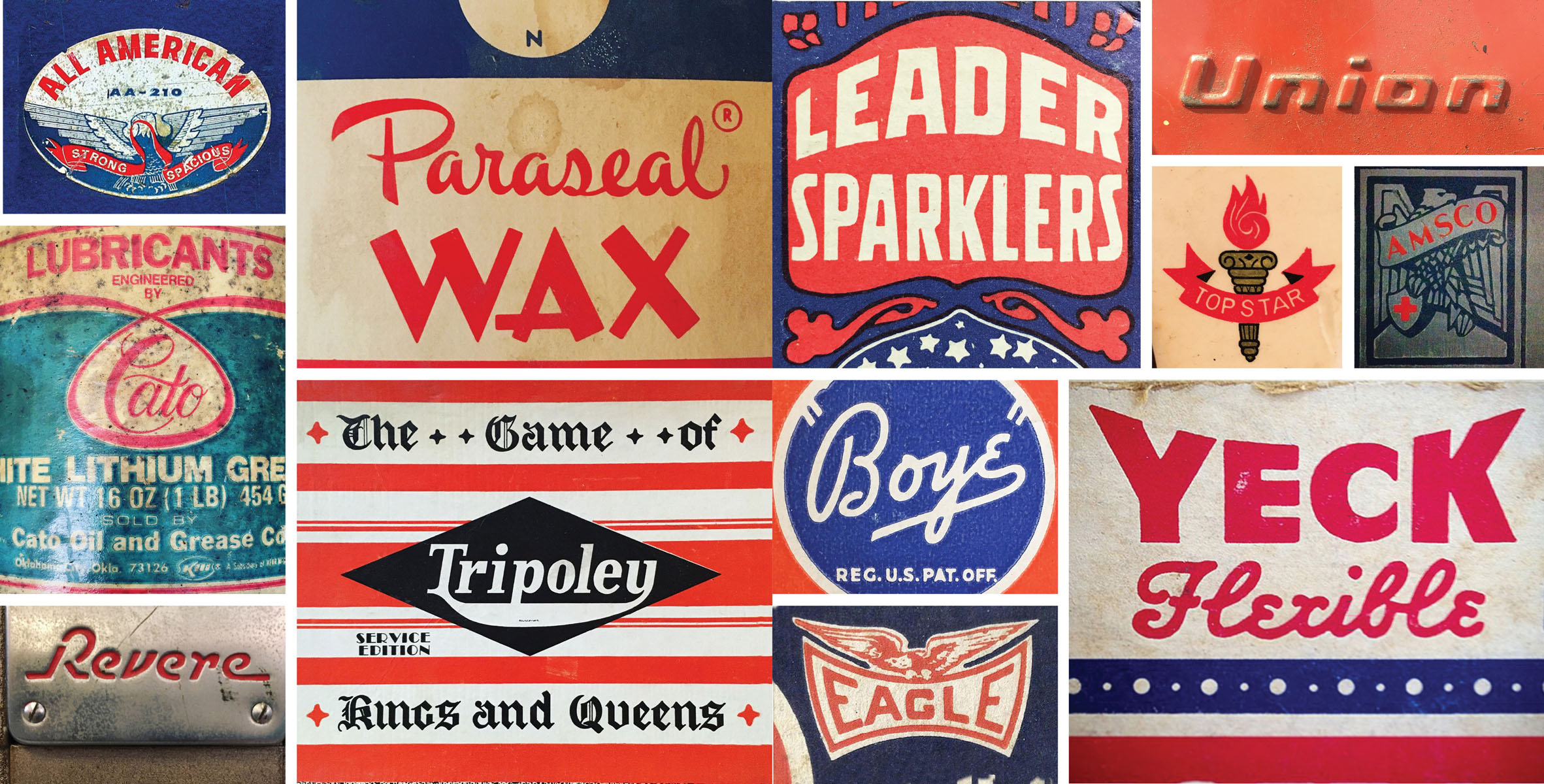 Junk Type: Typography – Lettering – Badges – Logos
A graphic compendium of vintage American design and typography.