New October Books from Rizzoli
October 5, 2017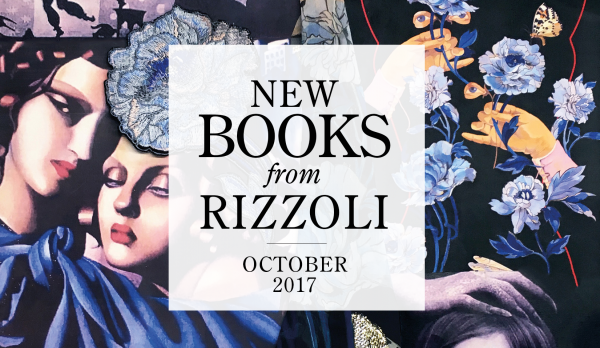 It's officially autumn and our list of Fall releases is growing by the week.
This month brings books covering subjects as varied as master interior designers, celebrated fashion icons, and renowned artistshttps://www.rizzoliusa.com/wp-admin/edit.php and photographers. View October's new titles below or view the complete list upcoming books here.
---
ARCHITECTURE AND INTERIORS
---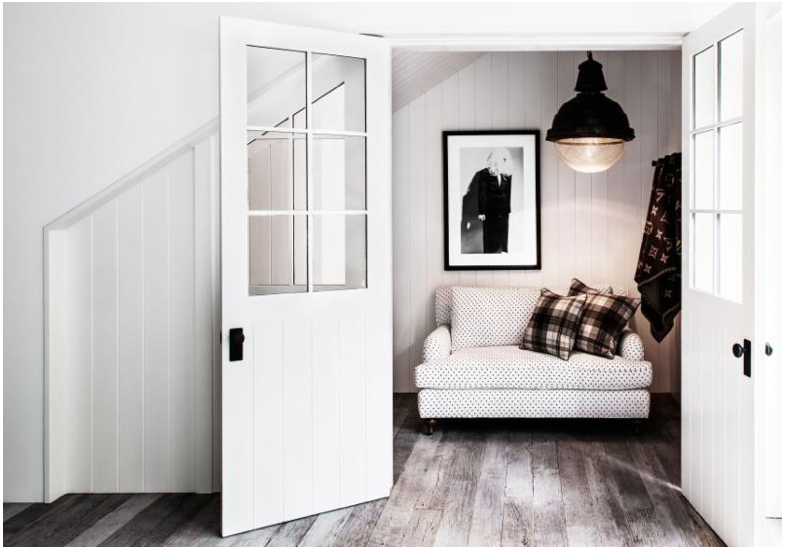 Diane Keaton's The House that Pinterest Built
When Diane Keaton decided that she wanted to build her own home from the ground up, she took the advice of her dear friend, film director Nancy Meyers, and took to the boards of Pinterest to find inspiration. The House that Pinterest Built defines what home and house mean to the celebrated movie star, who is known for her love affair with houses and design. Filled with ideas that reveal a personal yet engaging aesthetic, this volume includes compelling photos from Keaton's past homes and those she admires.
---
Victoria Hagan: Dream Spaces
In her much-anticipated second book, Victoria Hagan shares an exquisite selection of new interiors that embody the "soft modern" look that distinguishes her work. A major force in the design community, Hagan is the master of juxtaposing old and new, showing luxury through simplicity, and creating homes that reflect their owners' lives.
---
Havana Living Today: Cuban Home Style Now
Havana Living Today presents both stylish homes that survived the Cuban Revolution as well as innovative Havana interiors created in recent years amid the beginning of a new era and lifestyle. Far from the cliché images of dilapidated palazzos and 1950s-era cars, this book presents a vibrant, creative, and forward-looking city through the lens of an eclectic collection of domestic interiors.
---

Authentic Design: Lauren Rottet and Rottet Studio
The work of this celebrated American designer and architect, known for creating spaces that balance modern simplicity and historic detail.
The Interiors and Architecture of Renzo Mongiardino: A Painterly Vision
A fresh look at the interiors of Renzo Mongiardino–considered one of the finest designers of the late twentieth century.
Fabulous!: The Dazzling Interiors of Tom Britt
The first book on the famed designer, renowned for rooms with bold color, strong graphic contrasts, and stylish innovations.
---
At Home with Dogs and Their Designers: Sharing a Stylish Life
In this new book, 22 A-List interior designers show readers how to live in style with their adorable dogs. The book includes an array of tips for keeping both your home and dogs attractive and chic as they romp through stunning interiors and gardens. It is as much an inspirational design book as it is a resource, packed with clever tips from the designers themselves.
---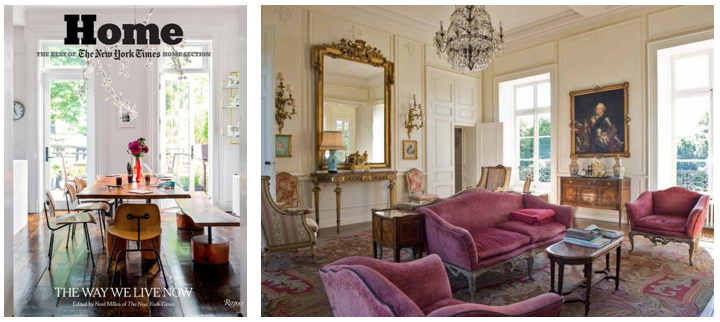 Home: The Best of The New York Times Home Section
With striking photographs and compelling stories from its vast home-design archive, the editors of the New York Times's beloved Home section offer a look at how contemporary homeowners make the most of their living spaces-whether small or stately, rural or urban, historic or cutting-edge-and do it with style.
---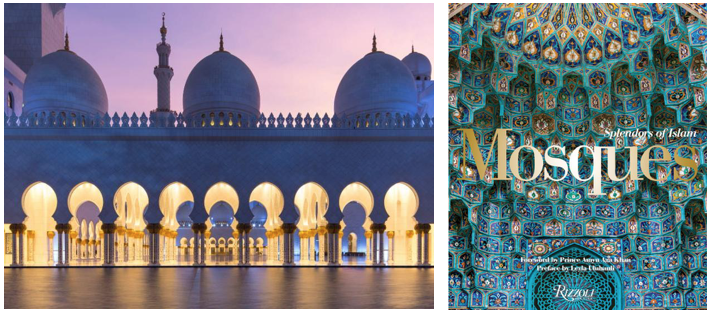 Mosques: Splendors of Islam
This book is one of the most important and authoritative books to celebrate mosque architecture and Islamic design, featuring sixty of the most venerated mosques from historic monuments such as the Great Mosque of Córdoba and Istanbul's Süleymaniye Mosque to today's most dynamic new designs exemplified by the Sancaklar Mosque.
---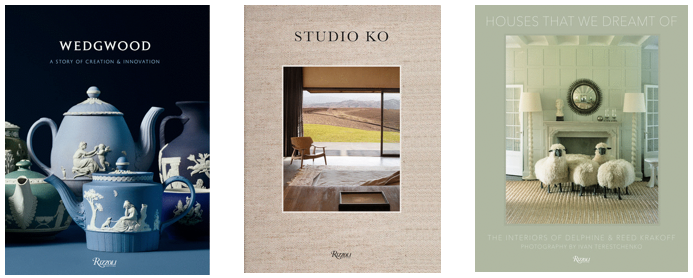 Wedgwood: A Story of Creation and Innovation
The most comprehensive presentation to date of Wedgwood, English purveyor of fine china, porcelain, and luxury accessories known for its timeless, elegant, and classic designs.
Studio KO
A debut monograph on the highly sought-after French architecture duo renowned for a signature aesthetic infused with clean lines and raw minimalism.
---
Houses That We Dreamt Of: The Interiors of Delphine and Reed Krakoff
Combining luxury interiors, innovative period and contemporary furniture and art, and the glamour of fashion, the homes of Delphine and Reed Krakoff are unforgettable.
---
FASHION
---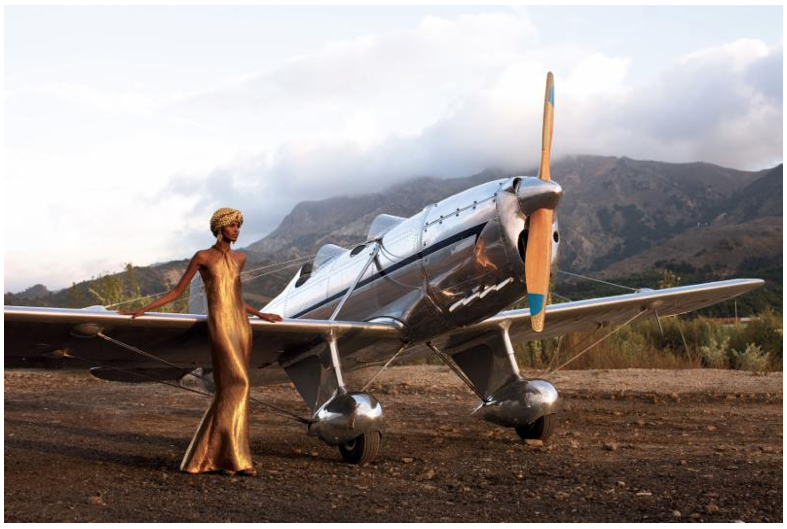 Ralph Lauren: Revised and Expanded Anniversary Edition
This landmark volume celebrates the life and work of Ralph Lauren–the vision of the brand as told and presented by Lauren himself–as Lauren speaks candidly about himself and his art. Now expanded with new photography, this unique fashion monograph is a personal expression of the artist and a rare peek into the mind of one of America's most accomplished fashion designers.
---
Alice Temperley: English Myths and Legends
Alice Temperley, one of the most accomplished British designers working today, creates clothing that is coveted by the likes of Kate Hudson, Sarah Jessica Parker, Helen Mirren, Adele, and The Duchess of Cambridge. This book is conceived as a celebration of Alice Temperley's aesthetic and conveys the effortless decadence and handcrafted allure of her brand.
---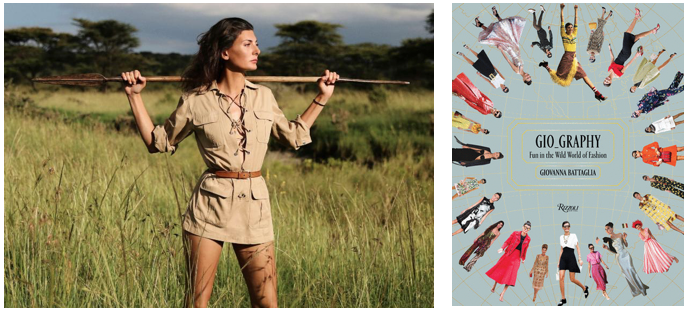 Gio_Graphy: Fun in the Wild World of Fashion
Dubbed a "cyber icon" and "fashion heroine" by the New York Times, Italian fashion editor and stylist Giovanna Battaglia is known for her colorful street style and fun-loving personality. This book is a witty guide to living the glam life, featuring hilarious anecdotes, fashion advice, and much more.
---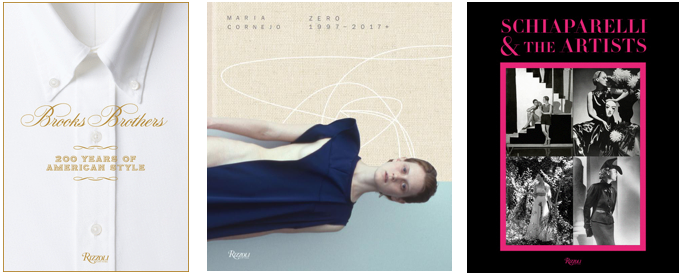 Brooks Brothers: Two Hundred Years of American Style
A visual celebration of Brooks Brothers' remarkable heritage and how its iconic clothing has been revered by cultural figures, fashionable rule breakers, and pop-culture icons.
Maria Cornejo: Zero
An intimate portrait of Maria Cornejo's processes and inspirations, this is the first and long-awaited diaristic volume of the celebrated fashion designer–the queen of feminine, timeless, artful minimalism.
Schiaparelli and the Artists
Published on the occasion of the couture house's ninetieth anniversary, this book celebrates Elsa Schiaparelli's shared creative passion with the twentieth century's most esteemed artists.
---
ART & PHOTOGRAPHY
---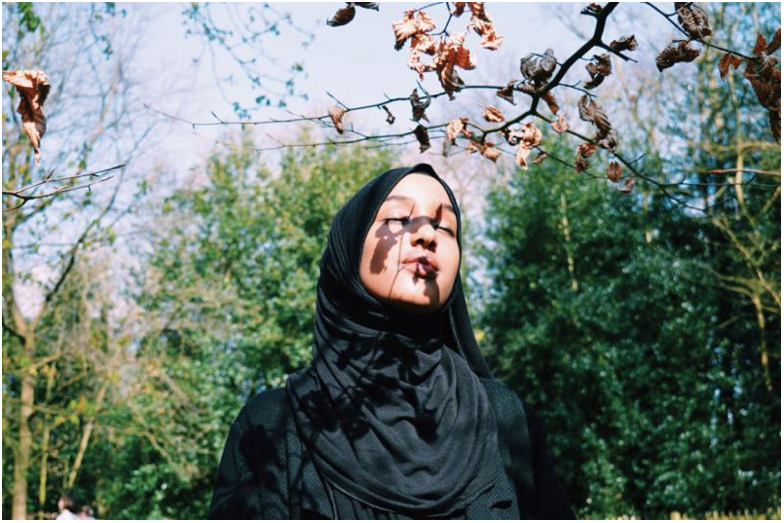 #girlgaze: How Girls See the World
#girlgaze is on a mission to close the gender gap by creating visibility and tangible jobs for girls behind the lens and this timely book, from photographer and media entrepreneur Amanda de Cadenet's visionary focus, features a beautiful and powerful collection of images capturing how young women perceive the world.
---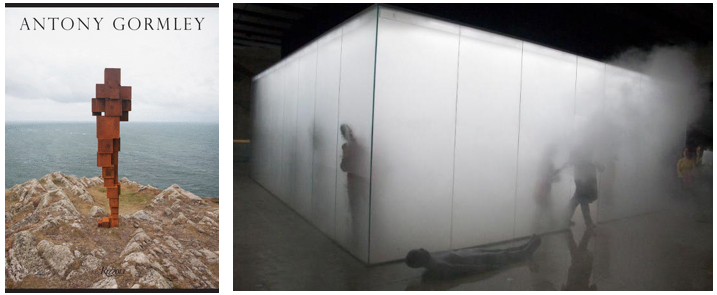 Antony Gormley
For more than thirty-five years, since his first solo exhibition at the Whitechapel Gallery, Antony Gormley has sought to explore the relationship of the human body to space and to reinvigorate and test the potential of sculpture.
---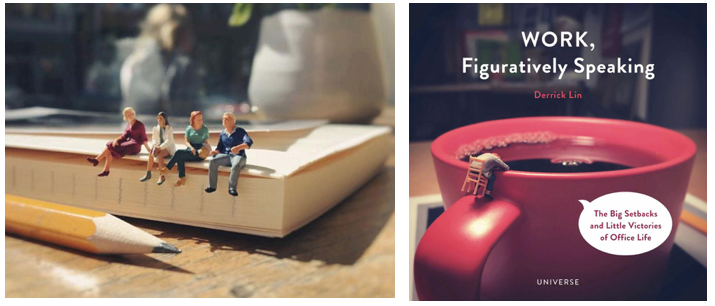 Work, Figuratively Speaking: The Big Setbacks and Little Victories of Office Life
A bittersweet, comic rendering of everyday office life in miniature, based on the popular Instagram Figuratively Speaking. Using only his iPhone, his desk lamp, and his expansive collection of miniatures, Derrick Lin re-creates the everyday ups and downs of office life.
---

American Firefighter
A celebration of and tribute to our nation's courageous firefighters and first responders, Paul Mobley has taken his camera on the road again to photograph America's bravest citizens.
Monograph by Chris Ware
An experiment in publishing hubris, Monograph charts the work of one of its most aesthetically constipated practitioners.
Bob Ross: The Joy of Painting
Known for incorporating "happy little" clouds, mountains, and trees in paintings he would create in just twenty-six television minutes, this is a celebration of the life and work of the pop-culture icon who gently encouraged millions to explore their creativity.
---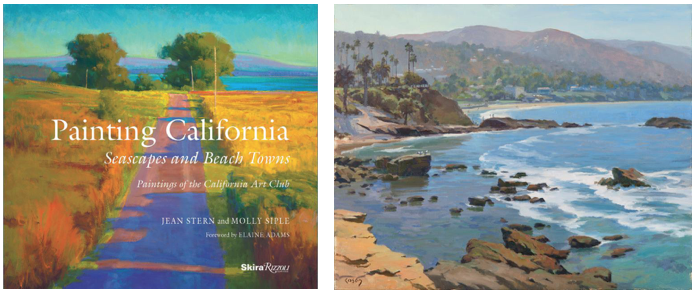 Painting California: Seascapes and Beach Towns
Luminous, gorgeously realized landscape paintings made en plein air by members of the California Art Club over the past 100 years. This volume showcases 200 works of artists who have focused on the evocative seascapes, charming seaside towns, and beach communities, demonstrating a breathtaking range of natural settings suffused with atmosphere, drama, and light.
---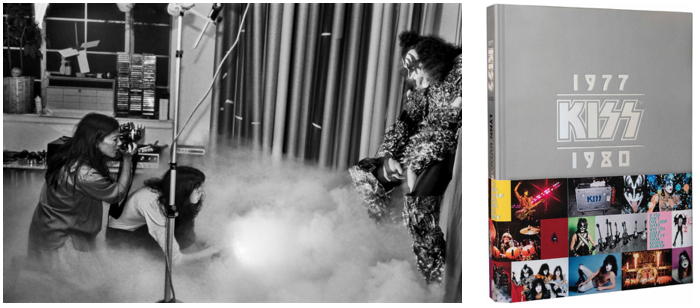 KISS: 1977-1980
Published in conjunction with the band, this is the definitive photographic chronicle of KISS at the height of their popularity, showcasing the band on and off stage, in the photo studio, and in unguarded candid moments, showcasing the work of award-winning photographer Lynn Goldsmith.
---
TRAVEL
---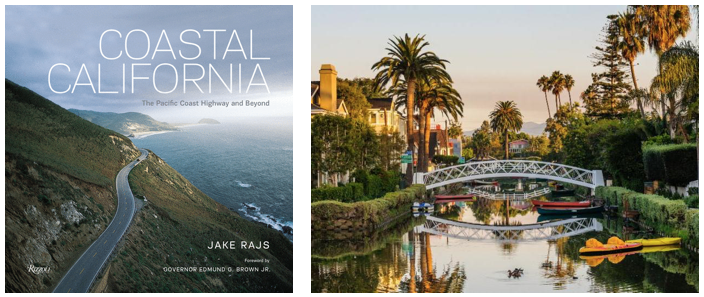 Coastal California: The Pacific Coast Highway and Beyond
Coastal California is for anyone who has felt the lure of a Pacific sunset. From the physical beauty of Monterey to the grandeur of Southern California, photographer Jake Rajs displays his skillful command of capturing the coastline and Pacific Ocean in every season and the land that is affected by it.
---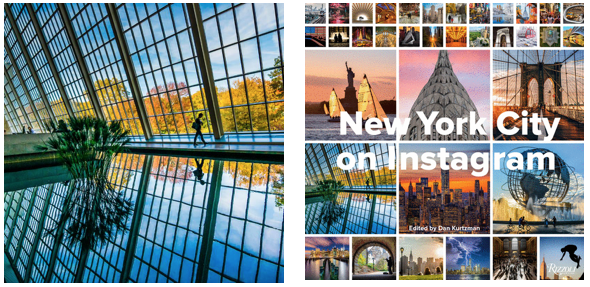 New York City on Instagram
From gorgeous skylines and jaw-dropping aerials to hidden treasures, this timely collection showcases 300 striking images of NYC by more than 40 acclaimed Instagram photographers.