New September Books from Rizzoli
September 9, 2017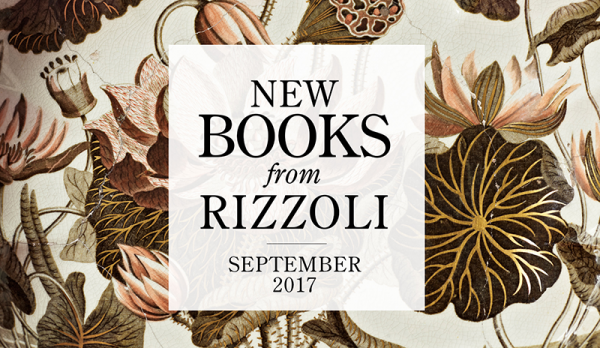 September is here and you know what that means?
A new season of books from Rizzoli Publications.


There are a number of titles releasing this month, covering everything from the work of renowned interior designers and celebrated artists, to the style of fashionable celebrities and cookbooks from esteemed chefs. Check out the selection of new titles below or view the complete list upcoming books here.
---
INTERIOR DESIGN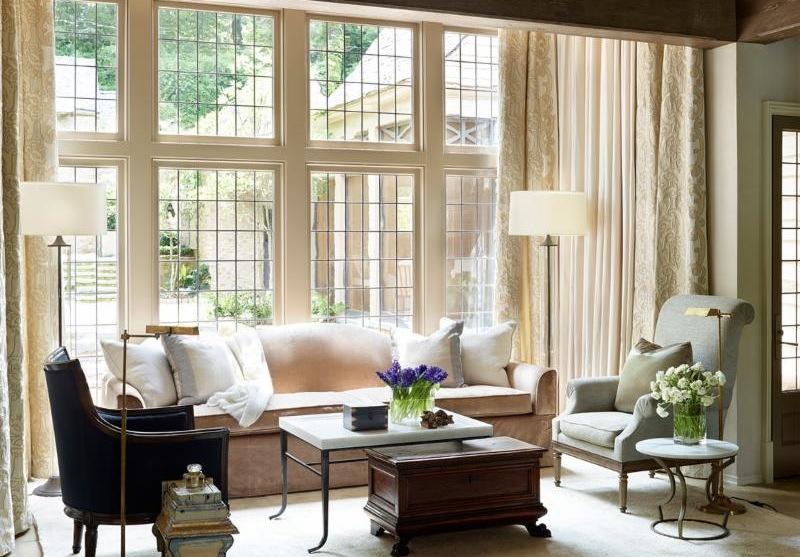 Poetry of Place:
The New Architecture and Interiors of McAlpine
This volume features the recent projects of McAlpine, one of the country's most highly respected architecture and interior design firms, renowned for its timeless houses exemplifying the charm and elegance of traditional and vernacular English, American, and European styles blended with a modern sensibility. LOOK INSIDE
---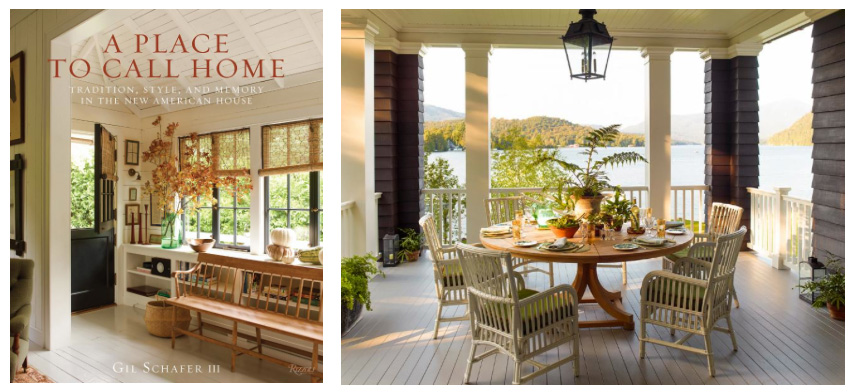 A Place to Call Home:
Tradition, Style, and Memory in the New American House
For award-winning architect Gil Schafer, the most successful houses are the ones that celebrate the small moments of life-houses with timeless charm that are imbued with memory and anchored in a distinct sense of place. Essentially, Schafer believes a house is truly successful when the people who live there consider it home. LOOK INSIDE
---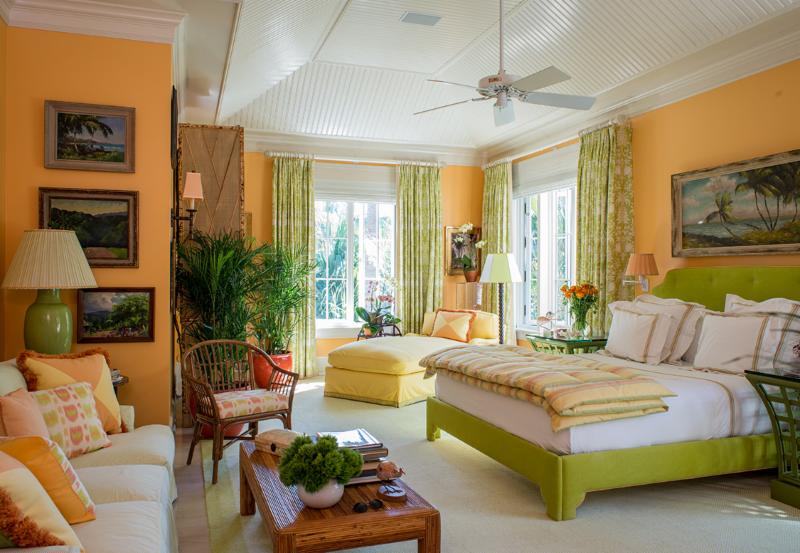 About Decorating:
The Remarkable Rooms of Richard Keith Langham
Richard Keith Langham's all-American interiors unite a traditional approach with dashes of whimsy, beautiful tailoring, and an exuberant color palette. In this book, Langham charms and inspires with a selection of city and country projects, replete with tradition, saturated color, elegance, and Southern flair, that will inspire and delight readers. LOOK INSIDE
---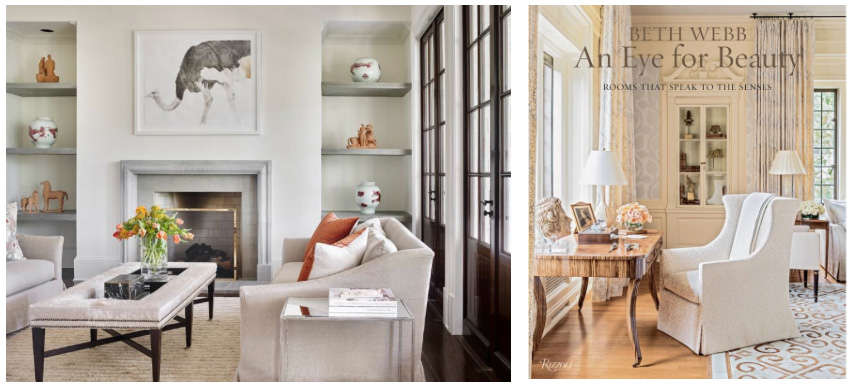 Beth Webb: An Eye for Beauty:
Rooms That Speak to the Senses
Beth Webb believes that regardless of who we are or what kind of style we prefer, beauty and comfort are paramount for any home. Because each room is an environment, her design elevates the everyday by speaking to the five senses. In this lavishly illustrated book, Webb explores the fundamentals of creating a home in which every element we see and touch, and how the room makes us feel, enhance our ability to live well. LOOK INSIDE
---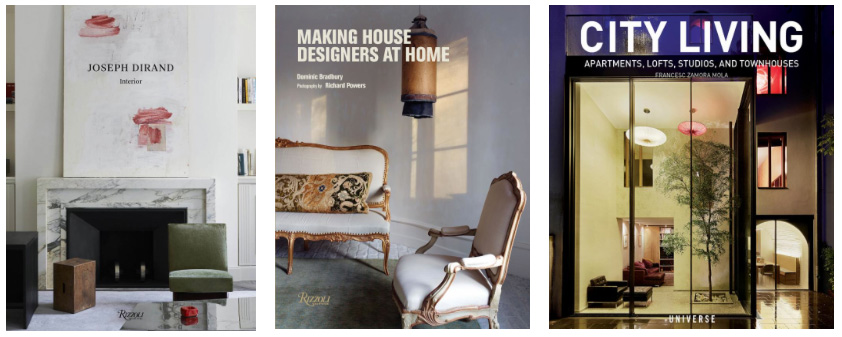 Joseph Dirand: Interior
The first monograph on one of today's most celebrated architects, renowned for designing interiors that combine minimalism with Hollywood glamour and classic French style. LOOK INSIDE
Making House: Designers at Home
This book celebrates inventive and inspired homes that are at once original and the product of visionary designers at the height of their powers. LOOK INSIDE
City Living: Apartments, Lofts, Studios, and Townhouses
In an extensive but accessible format, City Living presents small-scale contemporary urban residences that prove domesticity can be compact and beautiful as well as green and urban. LOOK INSIDE
---
POP CULTURE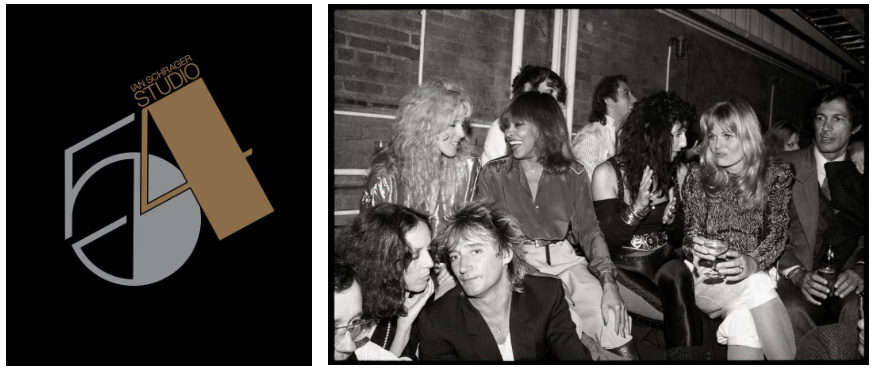 Studio 54
There has never been another nightclub to rival the sheer glamour, energy, and wild creativity that was Studio 54. Now, in the first official book on the legendary club, co-owner Ian Schrager presents a spectacular volume brimming with star-studded photographs and personal stories from the greatest party of all time. LOOK INSIDE
---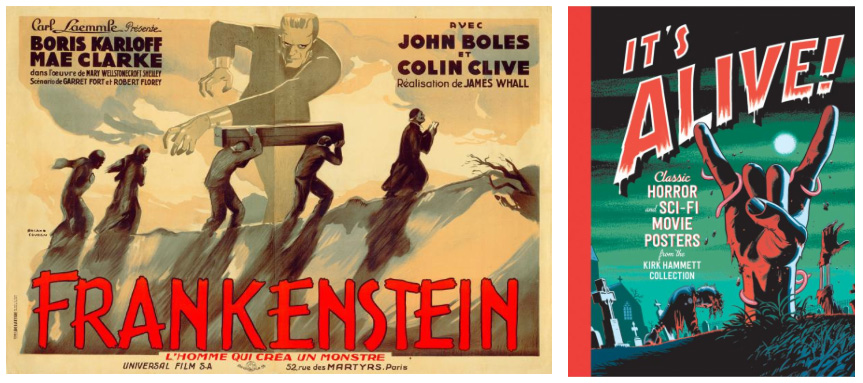 It's Alive!:
Classic Horror and Sci-Fi Movie Posters from the Kirk Hammett Collection
Before Kirk Hammett assumed the heavy metal mantle of one of Metallica, the most successful and beloved bands in rock history, he was a geek for the imaginative universe of horror. This generously illustrated book highlights the finest examples from Hammett's personal collection–an astonishing trove of horror and sci-fi film posters that span the history of the genre. LOOK INSIDE
---
FASHION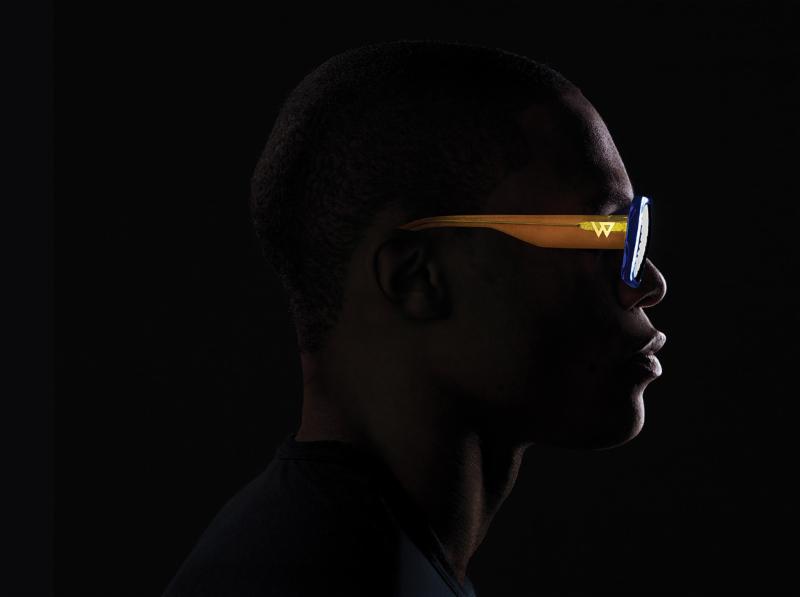 Russell Westbrook: Style Drivers
For NBA superstar turned style icon Russell Westbrook, fashion is not just a spectator sport-it pushes boundaries, blurs lines, and drives culture. This book is a celebration of Westbrook's style on and off the court, and the creative people he admires and works with. LOOK INSIDE
---
ART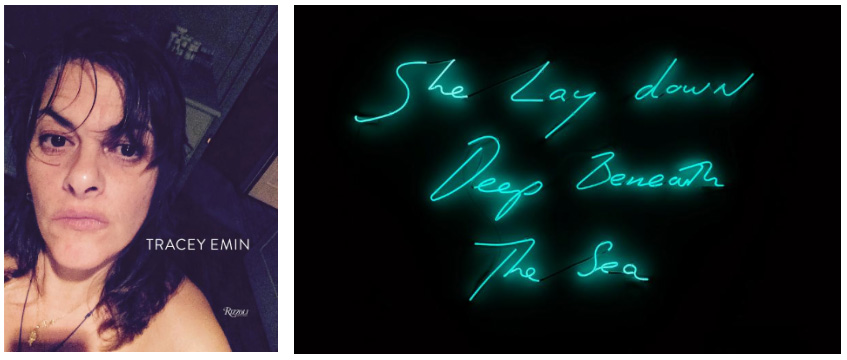 Tracey Emin: Works 2007-2017
Compiled in close collaboration with the artist, this definitive book collects ten years of Tracey Emin's drawings, paintings, sculptures, appliqués and embroideries, neons, video stills, and installations. LOOK INSIDE
---

Elizabeth Peyton: Dark Incandescence
This beautiful volume focuses on a five-year period in Elizabeth Peyton's evolving career to suggest not only a visual chronicle of an age, its heroes, heroines, and interests, but also of an individual's life-that of Peyton herself. LOOK INSIDE
Birds: The Art of Ornithology
Relaunched in a stunning boxed set that comes with a richly illustrated book and thirty-six framable prints, this landmark book will fascinate anyone interested in birds, natural history, and art.
Chip Kidd: Book Two
According to the Huffington Post, "Chip Kidd is the Meryl Streep of book design." At the forefront of a revolution in publishing, Kidd's iconic covers, in large part inspired by memorabilia and comics, have influenced an entire generation of designers, artists, and the book world.
---
COOKING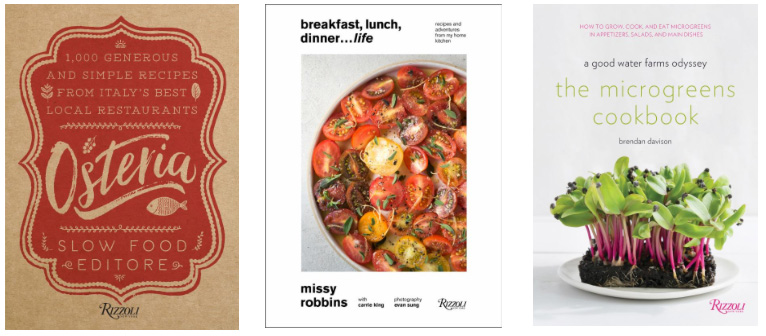 Osteria:
1,000 Generous and Simple Recipes from Italy's Best Local Restaurants
With 1,000 compelling recipes, this celebration of the simple, hospitable cooking of Italy's small regional restaurants is unmatched in both authenticity and scope. LOOK INSIDE
Breakfast, Lunch, Dinner… Life!:
Recipes and Adventures from My Home Kitchen
In her first cookbook, the acclaimed chef shares her favorite cook-at-home recipes, inspired by her year off from professional cooking. LOOK INSIDE
The Microgreens Cookbook: A Good Water Farms Odyssey
Creative recipes for cooking with microgreens–the flavor-packed shoots of young herbs and greens–a popular new ingredient used both by top chefs and home cooks. LOOK INSIDE
---
PHOTOGRAPHY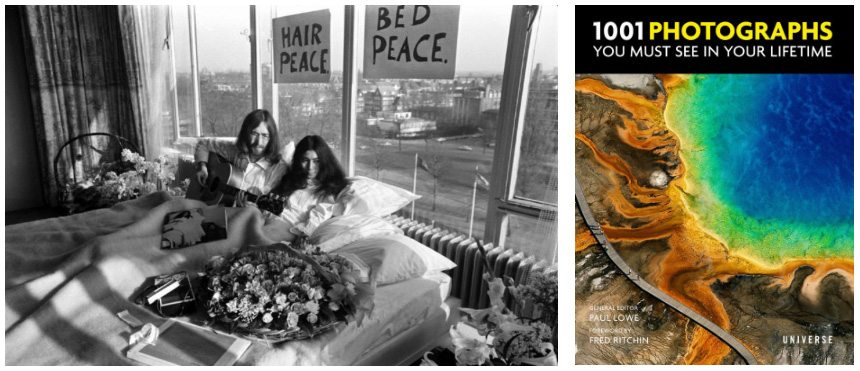 1001 Photographs You Must See In Your Lifetime
Award-winning photographer, critic, and educator Paul Lowe presents a carefully curated selection of the greatest still images-visually arresting, aesthetically complex, and historically significant-from the medium's earliest days to the present. LOOK INSIDE
---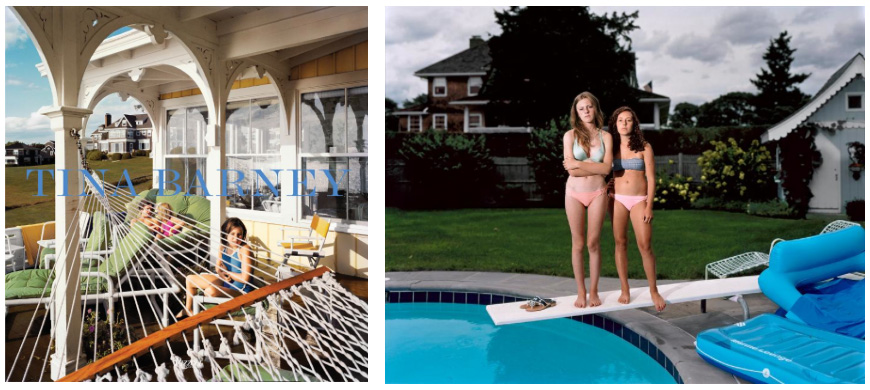 Tina Barney
Covering three decades of the artist's provocative yet intimate large-scale color images capturing the domestic life and private moments of the American and European elite-her family and friends—this book will appeal to contemporary—art lovers, photography book collectors, and anyone with an interest in modern culture. LOOK INSIDE
---
CRAFTS
DOWNLOAD A FREE SAMPLE PAGE
Tiffany Glass Coloring Book
A new addition to the wildly successful coloring-book genre, the leaded, kaleidoscopic designs of the beloved 132 Tiffany Studios lamps and three windows in the Neustadt Collection at the New-York Historical Society lend themselves perfectly to the format of a coloring book. LOOK INSIDE
---
TRAVEL
Cuba: 101 Beautiful and Nostalgic Places to Visit
The perfect introduction to Cuba, for those who can't resist the island's charm. At a time when more travelers are discovering or rediscovering Cuba, this book is an in-depth exploration of 101 of the most authentic and compelling sites that reveal the real Cuba. LOOK INSIDE
---

Great Hiking Trails of the World:
80 Trails, 75,000 Miles, 38 Countries, 6 Continents
Celebrating the most important, popular, and diverse hiking trails in the world, this book invites readers to take a walking tour through the planet's natural wonders. Divided into six sections, the book groups trails by theme: pilgrimages, historic hikes, mountain hikes, wilderness trails, trails through diverse environments, and long-distance trails.