Books for Holiday Giving
November 28, 2017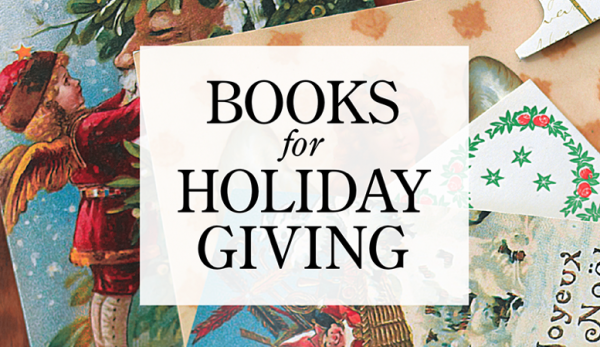 There's nothing like a thoughtfully chosen gift to show your love and appreciation to friends and family. When giving the gift of books, you are giving the gift of inspiration, adventure, and knowledge. With that in mind, we have pulled together a wide selection of books for you to choose the perfect gift for your loved ones. To further personalize your gift, write a sincere inscription, making it a meaningful present that will be remembered and cherished.
FEATURING GIFTS IN:
Interiors & Architecture * Fashion * Art & Photography * Pop Culture * Travel * Crafts * Health and Well-Being
---
INTERIORS AND ARCHITECTURE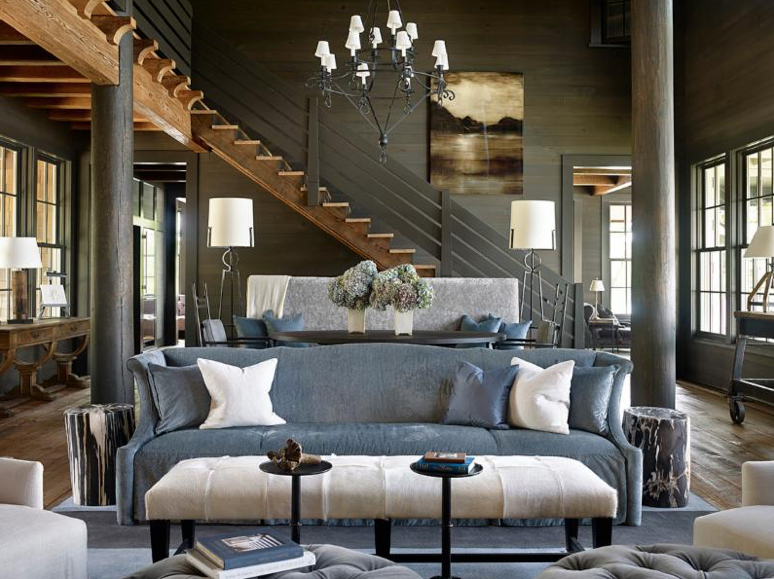 Poetry of Place: The New Architecture and Interiors of McAlpine
This volume features the recent projects of McAlpine, one of the country's most highly respected architecture and interior design firms, renowned for its timeless houses exemplifying the charm and elegance of traditional and vernacular English, American, and European styles blended with a modern sensibility.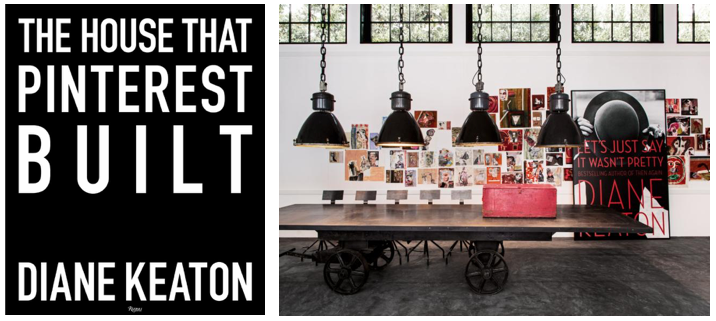 Diane Keaton's The House that Pinterest Built
When Diane Keaton decided that she wanted to build her own home from the ground up, she took the advice of her dear friend, film director Nancy Meyers, and took to the boards of Pinterest to find inspiration.The House that Pinterest Built defines what home and house mean to the celebrated movie star, who is known for her love affair with houses and design. Filled with ideas that reveal a personal yet engaging aesthetic, this volume includes compelling photos from Keaton's past homes and those she admires.

Authentic Design: Lauren Rottet and Rottet Studio
The work of this celebrated American designer and architect, known for creating spaces that balance modern simplicity and historic detail.
The Interiors and Architecture of Renzo Mongiardino: A Painterly Vision
A fresh look at the interiors of Renzo Mongiardino–considered one of the finest designers of the late twentieth century.
Fabulous!: The Dazzling Interiors of Tom Britt
The first book on the famed designer, renowned for rooms with bold color, strong graphic contrasts, and stylish innovations.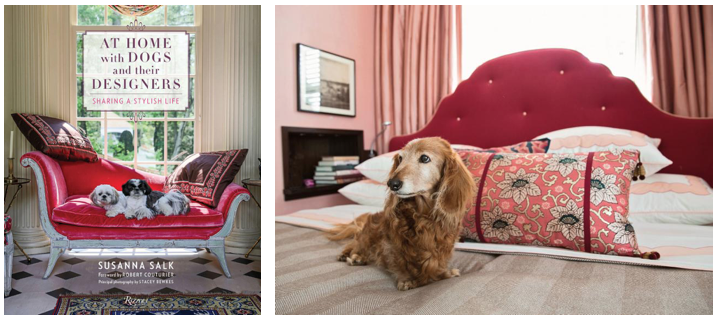 At Home with Dogs and Their Designers: Sharing a Stylish Life
In this new book, 22 A-List interior designers show readers how to live in style with their adorable dogs. The book includes an array of tips for keeping both your home and dogs attractive and chic as they romp through stunning interiors and gardens. It is as much an inspirational design book as it is a resource, packed with clever tips from the designers themselves.

A Place to Call Home: Tradition, Style, and Memory in the New American House
Gil Schafer creates a dialogue between past and present, a personalized world that people can inhabit gracefully, in sync with their own notions of home.
About Decorating: The Remarkable Rooms of Richard Keith Langham
An esteemed decorator and tastemaker, known for beautiful interiors that are replete with tradition, saturated color, elegance, and Southern flair.
Beth Webb: An Eye for Beauty: Rooms That Speak to the Senses
Beth Webb believes that regardless of who we are or what kind of style we prefer, beauty and comfort are paramount for any home.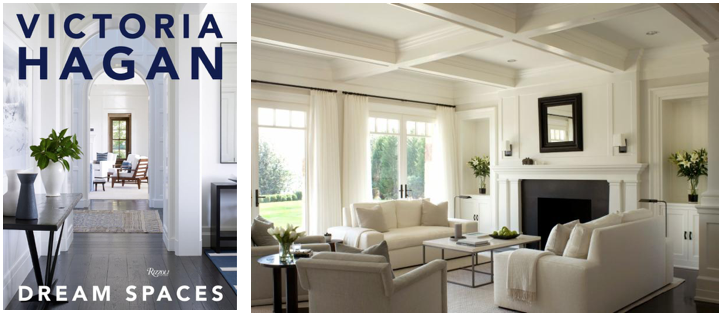 Victoria Hagan: Dream Spaces
In her much-anticipated second book, Victoria Hagan shares an exquisite selection of new interiors that embody the "soft modern" look that distinguishes her work. A major force in the design community, Hagan is the master of juxtaposing old and new, showing luxury through simplicity, and creating homes that reflect their owners' lives.



Wedgwood: A Story of Creation and Innovation
The most comprehensive presentation to date of Wedgwood, English purveyor of fine china, porcelain, and luxury accessories known for its timeless, elegant, and classic designs.
Never Stop Designing Spaces: An Emotional Journey Through Ten Places of Italian Life
Innovative interiors brand Lago presents a stunning visual guide to enhancing one's quality of life through design.
Houses That We Dreamt Of: The Interiors of Delphine and Reed Krakoff
Combining luxury interiors, innovative period and contemporary furniture and art, and the glamour of fashion, the homes of Delphine and Reed Krakoff are unforgettable.

Home: The Best of The New York Times Home Section: The Way We Live Now
From the editors of the New York Times Home section, these appealing and innovative houses show creativity, ingenuity, and design savvy for all homeowners today.
Studio KO
A debut monograph on the highly sought-after French architecture duo renowned for a signature aesthetic infused with clean lines and raw minimalism.
Making House: Designers at Home
The houses and apartments of leading interior, furniture, and product designers–homes by designers, as designed for themselves.
---
FASHION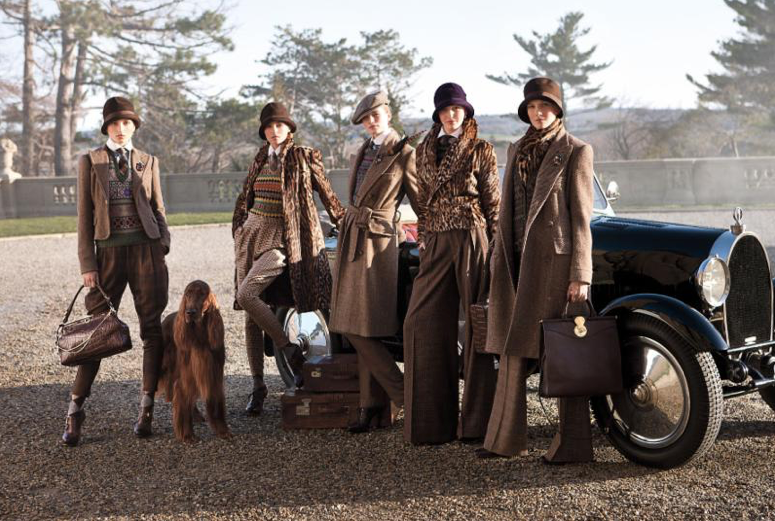 Ralph Lauren: Revised and Expanded Anniversary Edition
This landmark volume celebrates the life and work of Ralph Lauren–the vision of the brand as told and presented by Lauren himself–as Lauren speaks candidly about himself and his art. Now expanded with new photography, this unique fashion monograph is a personal expression of the artist and a rare peek into the mind of one of America's most accomplished fashion designers.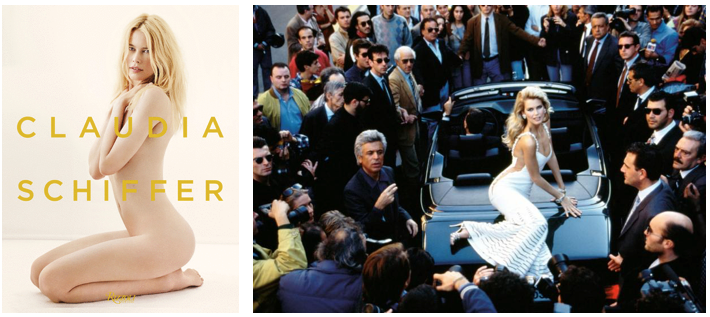 Claudia Schiffer
This stunning book, curated by Schiffer herself, is a highly personal collection of her favorite fashion moments and a tour-de-force of beauty, tracing her work from übermodel to muse to modern-day icon, as captured by the greatest photographers the fashion industry has known.
Calvin Klein
This magnificent survey is the first and only book that Klein has written and compiled himself and is illustrated with era-defining photographs by the most distinguished names in fashion photography, from Irving Penn and Richard Avedon to Bruce Weber and Patrick Demarchelier—among others.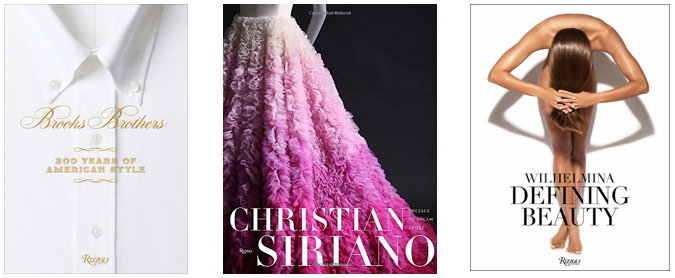 Brooks Brothers: Two Hundred Years of American Style
A visual celebration of Brooks Brothers' remarkable heritage and how its iconic clothing has been revered by cultural figures, fashionable rule breakers, and pop-culture icons.
Christian Siriano: Dresses to Dream About
In this personal, insider's look at his own work, Christian Siriano takes his fans through the creation of his favorite gowns, from sketch to dress.
Wilhelmina: Defining Beauty
An inspiring celebration of the evolving definition of beauty, as seen through the Wilhelmina modeling agency, a world-renowned arbiter of beauty and fashion.
---
ART
Sheila Metzner: From Life
Fashion and portrait photographer Sheila Metzner presents her life's work, including her intimate family portraits in 1960s Woodstock, fashion editorials, nudes, and sacred landscapes.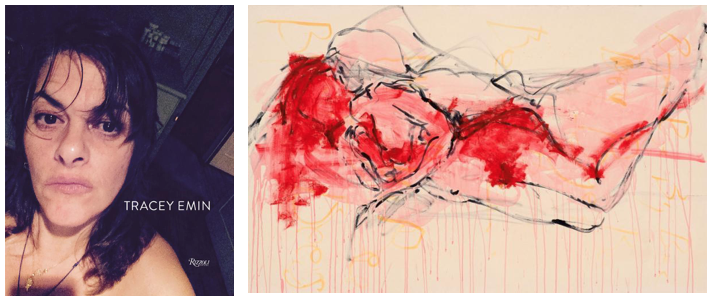 Tracey Emin: Works 2007-2017
Compiled in close collaboration with the artist and unprecedented in its scope, this definitive book collects ten years of Tracey Emin's drawings, paintings, sculptures, appliqués and embroideries, neons, video stills, and installations.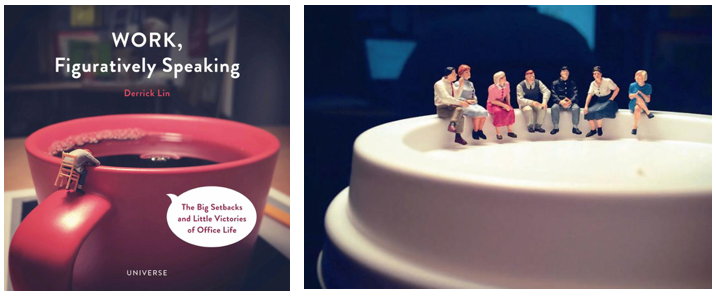 Work, Figuratively Speaking: The Big Setbacks and Little Victories of Office Life
A bittersweet, comic rendering of everyday office life in miniature, based on the popular Instagram Figuratively Speaking. Using only his iPhone, his desk lamp, and his expansive collection of miniatures, Derrick Lin re-creates the everyday ups and downs of office life.

Elizabeth Peyton: Dark Incandescence
This beautiful volume focuses on a five-year period in Elizabeth Peyton's evolving career—a time of introspection, and the development of a more personal painterly language.
Birds: The Art of Ornithology
Relaunched in a stunning boxed set that comes with a richly illustrated book and thirty-six framable prints, this will fascinate anyone interested in birds, natural history, and art.
Bob Ross: The Joy of Painting
A celebration of the life and work of the pop-culture icon who gently encouraged millions to explore their creativity.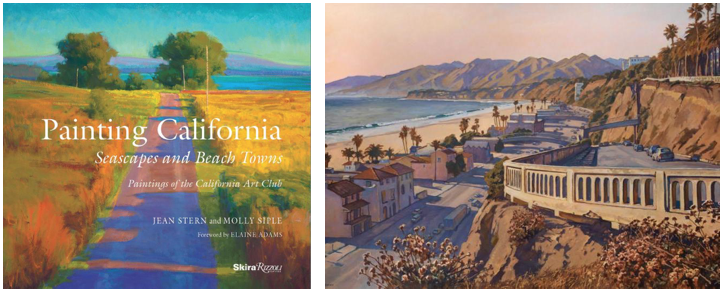 Painting California: Seascapes and Beach Towns
Luminous, gorgeously realized landscape paintings made en plein air by members of the California Art Club over the past 100 years. This volume showcases 200 works of artists who have focused on the evocative seascapes, charming seaside towns, and beach communities, demonstrating a breathtaking range of natural settings suffused with atmosphere, drama, and light.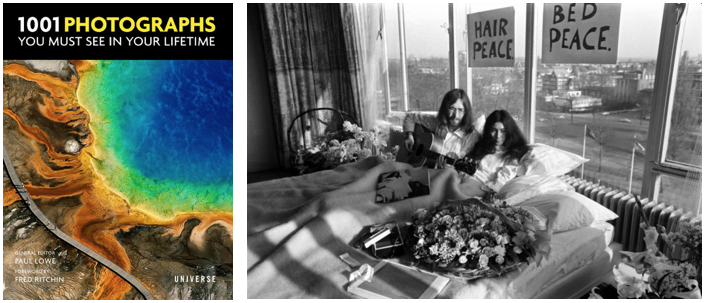 1001 Photographs You Must See In Your Lifetime
A new generation, enabled by selfie sticks and social media, is being drawn to photography, and this is the perfect book to inspire and illuminate their appreciation of the full and rich history of this seminal art form and its many genres and techniques.
---
POP CULTURE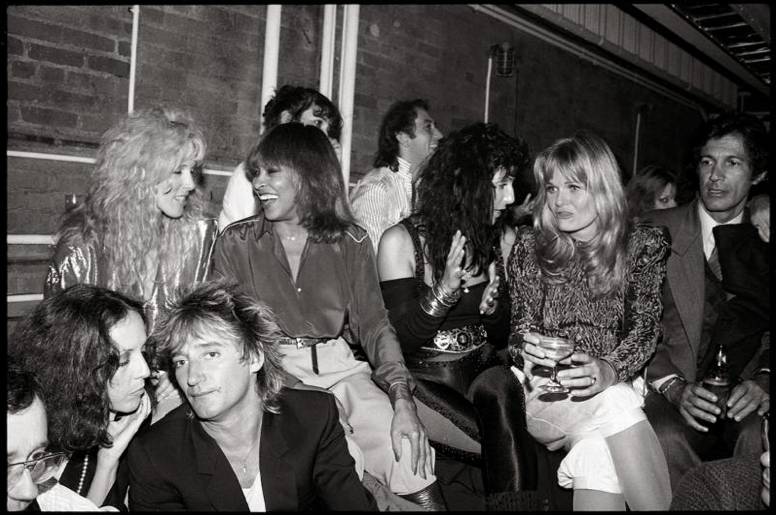 Studio 54
There has never been—and will never be—another nightclub to rival the sheer glamour, energy, and wild creativity that was Studio 54. Now, in the first official book on the legendary club, co-owner Ian Schrager presents a spectacular volume brimming with star-studded photographs and personal stories from the greatest party of all time.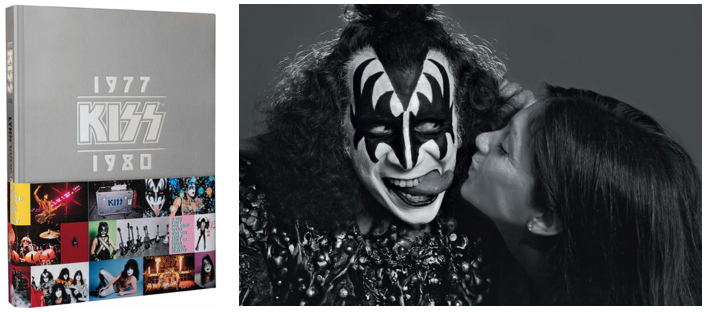 KISS: 1977-1980
Published in conjunction with the band, this is the definitive photographic chronicle of KISS at the height of their popularity, showcasing the band on and off stage, in the photo studio, and in unguarded candid moments, showcasing the work of award-winning photographer Lynn Goldsmith.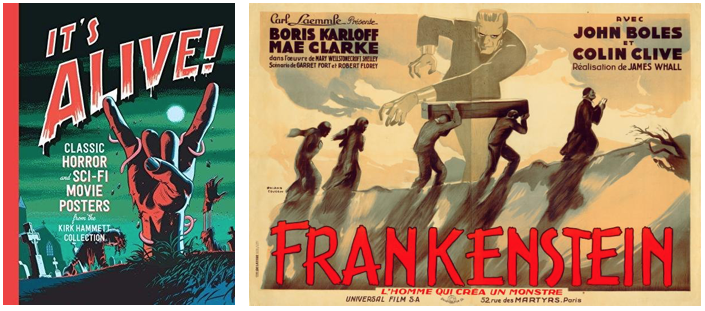 It's Alive!: Classic Horror and Sci-Fi Movie Posters from the Kirk Hammett Collection
One of the world's premier collections of horror and sci-fi movie posters amassed, not altogether surprisingly, by the dark mind of Metallica's lead guitarist, Kirk Hammett.
---
TRAVEL

Coastal California: The Pacific Coast Highway and Beyond
Coastal California is for anyone who has felt the lure of a Pacific sunset. From the physical beauty of Monterey to the grandeur of Southern California, photographer Jake Rajs displays his skillful command of capturing the coastline and Pacific Ocean in every season and the land that is affected by it.

Cuba: 101 Beautiful and Nostalgic Places to Visit
At a time when more travelers are discovering or rediscovering Cuba, this book is an in-depth exploration of 101 of the most authentic and compelling sites that reveal the real Cuba.

Great Hiking Trails of the World: 80 Trails, 75,000 Miles, 38 Countries, 6 Continents
A hiker's dream bucket list is embodied in this lavishly illustrated celebration of more than eighty of the world's most iconic trails.
Lighthouses of America
A spectacular collection of America's most iconic and stunning lighthouses.
New York City on Instagram
This timely collection showcases 300 striking images of NYC by more than 40 acclaimed Instagram photographers.
---
CRAFTS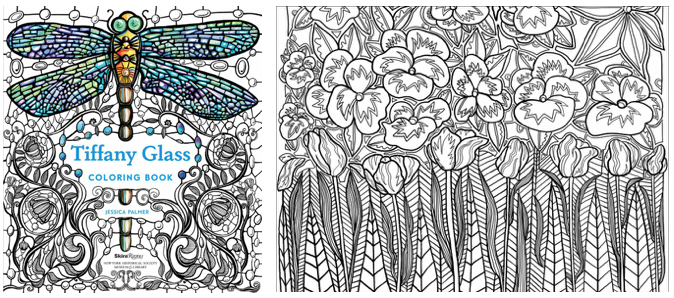 Tiffany Glass Coloring Book
An elegant new coloring book inspired by and celebrating the spectacular designs of Tiffany lamps at the New-York Historical Society.
DOWNLOAD A FREE SAMPLE

The Bob Ross Coloring Book
The first and only coloring book based on the art of the beloved and acclaimed painter and television personality.
---
HEALTH & WELL-BEING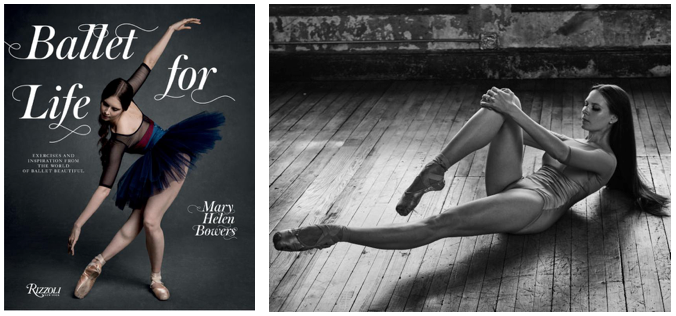 Ballet for Life: Exercises and Inspiration from the World of Ballet Beautiful
A chic and informative guide to the Ballet Beautiful method, featuring dance-inspired exercises, wellness tips, and lifestyle advice that help readers achieve ballerina confidence and self-esteem.