New York Originals: A Guide to the City's Classic Shops & Mom-and-Pops
August 7, 2012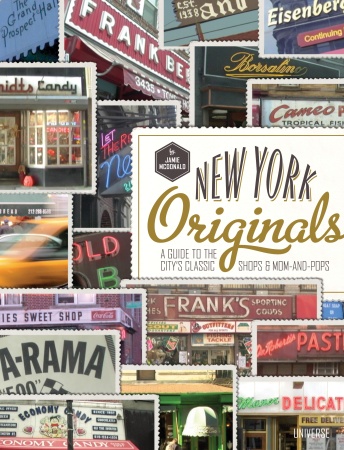 Jamie McDonald writes, directs, and hosts the Emmy award–winning television series New York Originals, a show that explores the mom-and-pop businesses of New York City that many locals and tourists do not even know exist. Now, for the first time ever, he has collected these gems into the book New York Originals: A Guide to the City's Classic Shops & Mom-and-Pops.
This unique guide to the most interesting and useful shops in New York City presents surprising treasures that have resisted change and held on to their old-world ways. The people who run these businesses—often fourth- or fifth-generation offspring of the original owners—devote their entire lives to serving their loyal customers. With this unique tour through all five boroughs, readers can visit seventy-five of these classic shops, restaurants, and manufacturers.
Click here to learn more about this book.