HOLIDAY RECIPES: Appetizers & Sides
November 12, 2020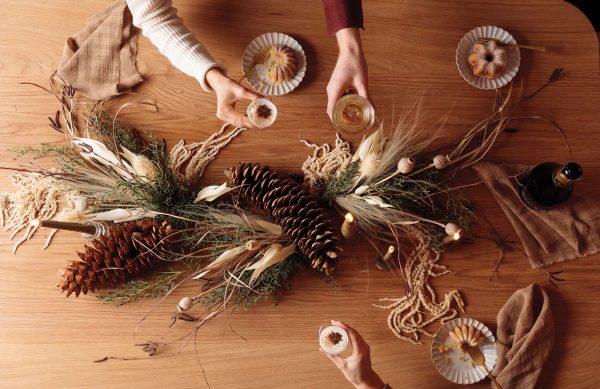 With the
Main Course recipes
we shared earlier this week, you should have a great head start towards building your holiday menu. Next up: Compliment that dish with the perfect appetizers and sides, giving you everything you need to make a crowd-pleasing feast. Remember to round out your meal with recipes for
Dessert
and
Brunch & Drinks
.
---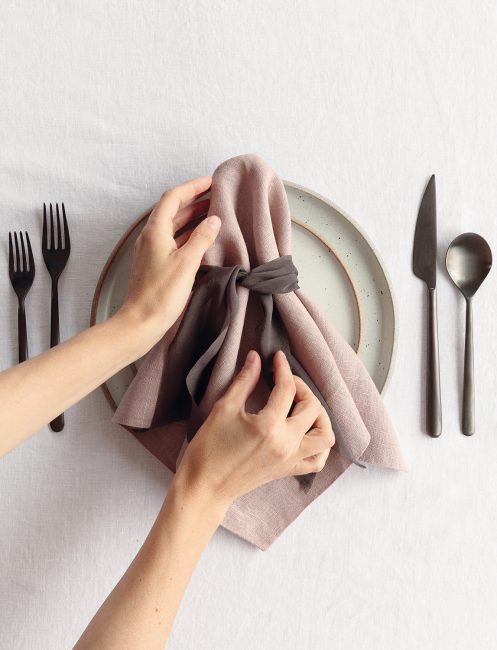 "The ability to elevate a table scape can be found in the oftoverlooked art of the napkin fold. If there is one element that can transform your table scape, it is the deceptively subtle multipurpose linen napkin. Even if you use the same dishes and flatware at every gathering, if you change up your napkins or even play with varied napkin folds, any gathering can be transformed into an elegant and special occasion." —Kristen Caissie of Moon Canyon, author of Gathering
From Gathering: Setting the Natural Table
---

While matzo ball soup is traditionally eaten during Passover, there's no reason it can't be part of every holiday table. This twist on a tradition adds the warm comfort of tomato soup, with the matzos soaking up all the soup's delicious flavor.
---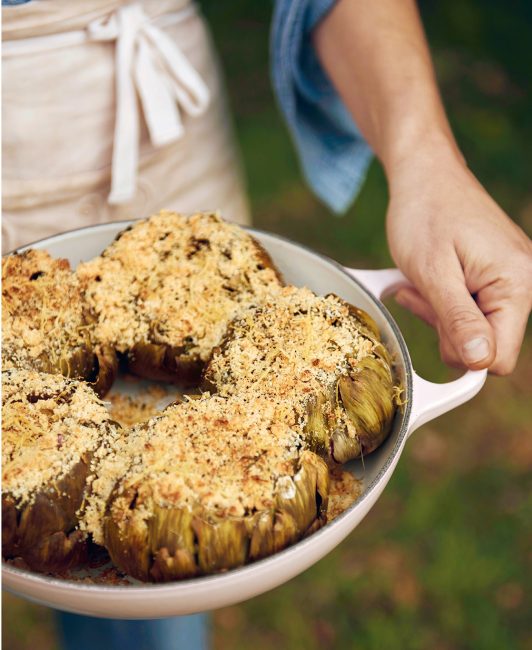 A staple of many holiday tables, stuffed artichokes are made with simple pantry ingredients and result in a crowd-pleasing appetizer or side dish. Plus, it's stuffed with everyone's favorites: bread and garlic and cheese.
---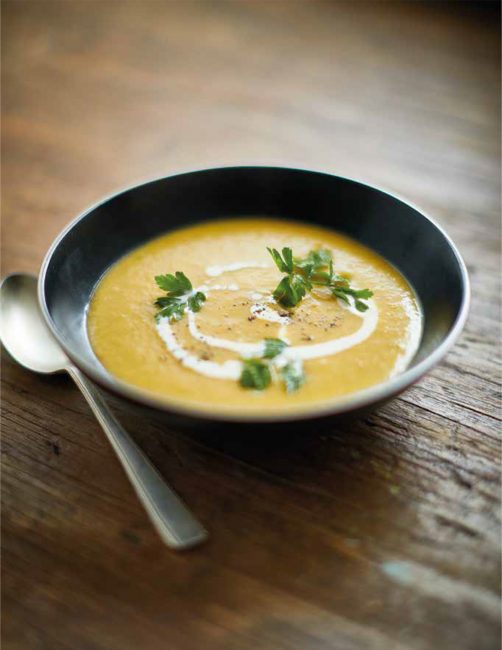 The garden provides an array of root vegetables that often get overlooked just because they are inexpensive. In fact, they are nutritious and worthy. Rutabaga, celery root, and even sweet potato would also fit in comfortably here.
From Soupology: The Art of Soup from Six Simple Broths
---
Honey and cheese is a marriage made in heaven. Nuts go well with both honey and cheese and this simple version of a fondue brings them all together as you dip pieces of walnut toast spread with honey into the oozy melted cheese.
From Spoonfuls of Honey: Recipes from Around the World
---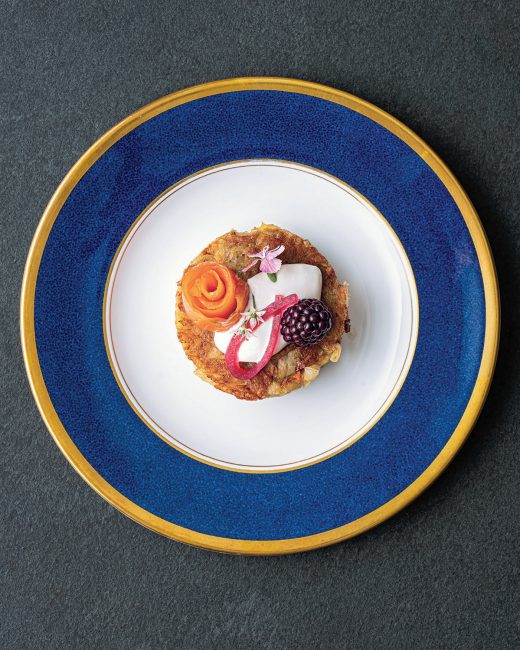 This dish is a mashup of two prototypical Jewish elements and two that don't seem to be likely suspects. The acidity and sweetness of the pickled blackberries combine with the wasabi and sweet cream to perfectly compliment the latkes and smoked salmon.
From Modern Kosher: Global Flavors, New Traditions
---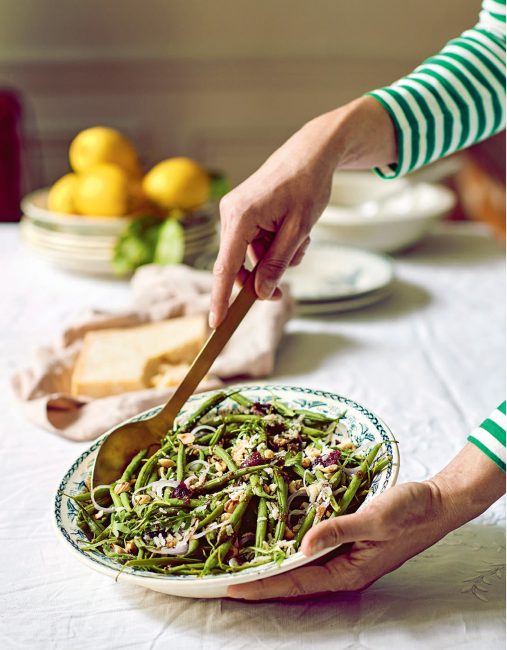 The creaminess of the hazelnut with the sharpness of the parmesan make this simple side absolutely delicious. Perfect for vegetarian holiday meals, you can make a non-vegetarian version by tossing in bits of smoked bacon, fried until crisp.
---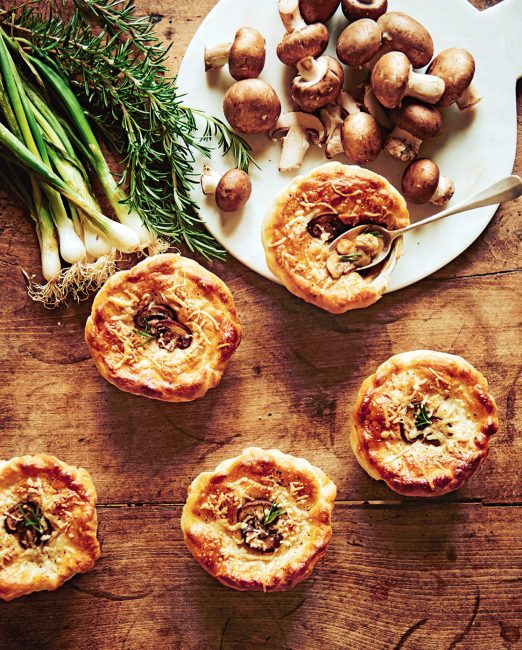 A spin on the classic dish, these individual mini chicken, mushroom, and vegetable pies have all the flavor of a larger pot pie but make for an easy canape or finger food when entertaining.
---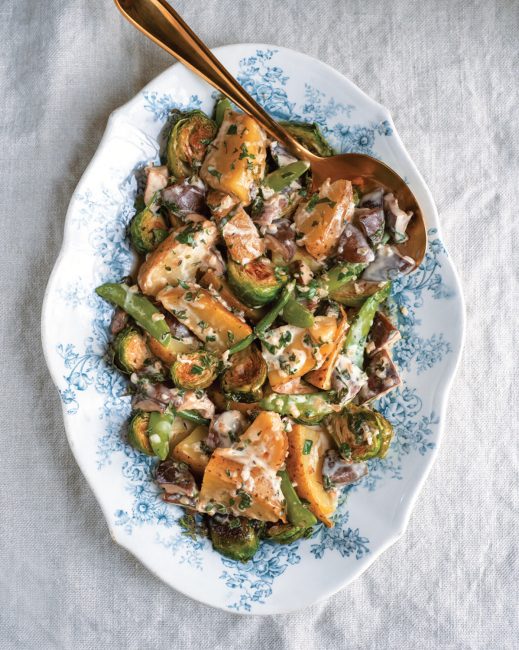 "This recipe [from performance artist Laurie Anderson] is flat-out delicious—so much so that when I made it for Thanksgiving instead of my usual potato gratin, no one missed the dish." —author Florence Fabricant
From The Ladies' Village Improvement Society Cookbook
---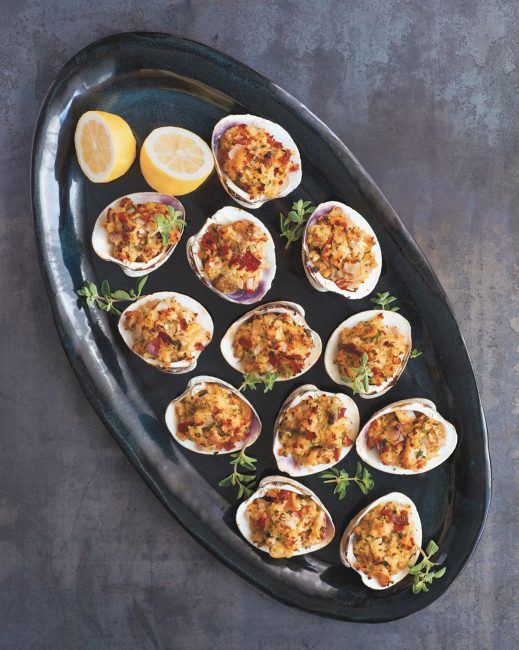 "This dish comes from a restaurant that is run by Chef Larry Wallace and frequented by fishermen, baymen, and their families, and is about as far east [on Long Island], just shy of Montauk Point, as you can go." —author Florence Fabricant
From The Ladies' Village Improvement Society Cookbook