The New Rizzoli Bookshop at Saks Fifth Avenue, NYC
April 6, 2012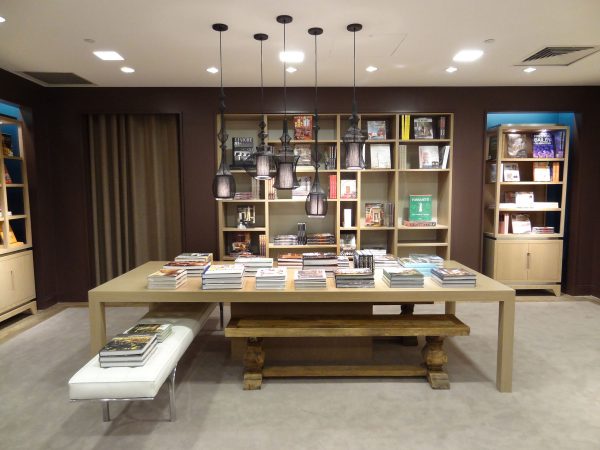 Rizzoli is pleased to announce our newest retail space at Saks Fifth Avenue in New York City. Opening on Friday, April 6th, Rizzoli Bookshop is one of seven new vendors to call the ninth floor of Saks Fifth Avenue home.
Saks Fifth Avenue's home department has moved to the ninth floor of the New York flagship store. The new 7,500 square-foot space includes six shop-in-shops plus a designer gallery space. Giftables and homewares have been selected with the Saks customer in mind, whether they are New York sophisticates, bi-coastal Angelenos, or luxury-seekers from around the globe.
"We're thrilled to open our new home and gift department," said Eric Jennings, Vice President and Fashion Director Men's and Home. "We've enhanced the offerings from our most popular lines and carefully handpicked several new collections that will make home and gift an even more desirable destination at our flagship store."
Rizzoli's carefully curated selection of books will appeal to all the interests of Saks Fifth Avenue's customers, ranging from fashion, design, entertaining, interiors, special travel destinations and, of course, New York. Rizzoli will also host author events within the space later this spring with appearances by Milion Dollar Decorator Martyn Lawrence-Bullard in May and interior design icon Muriel Brandolini in June.