The Stories They Tell: Artifacts from the National September 11 Memorial Museum
September 4, 2013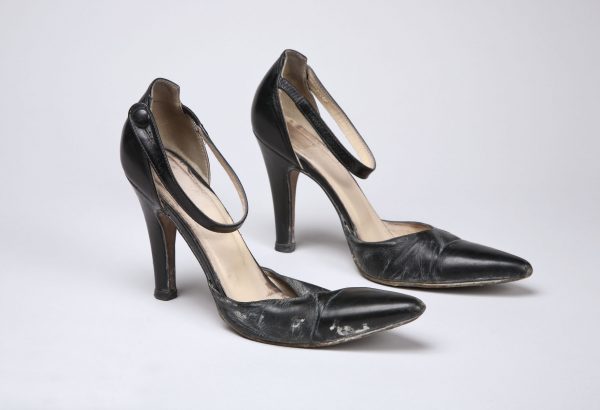 A survivor's shoes, worn while evacuating on September 11th.
The Stories They Tell, a new book published by Rizzoli, features a powerful collection of artifacts from the National September 11 Memorial and Museum. This poignant selection of artifacts—and their stories—from September 11 provides an official, lasting record of that day's experience. In this video, take a behind-the-scenes look at these artifacts and their history from 9/11 family members, survivors, and first responders.
In both text and photography, the story of September 11 is told through a selection of powerfully moving artifacts from the 9/11 museum's collection that serve as touchstones to the day and its aftermath. From crushed FDNY trucks to the steel that was pierced as planes struck the Twin Towers, from victims' property pulled from the wreckage and returned to families (who later donated the property to the museum) to spontaneous memorials collected from around Ground Zero, the array of objects tell complex and often surprising stories. Poignant artifacts as monumental as the Vesey Street staircase—which offered an escape for thousands fleeing the towers—and as intimate as a loved one's wedding band or last recorded phone message are selected to illuminate people's experiences during and after September 11, 2001, and February 26, 1993.
The mission of the National September 11 Memorial & Museum is to bear solemn witness to the terrorist attacks against the World Trade Center. The museum honors the nearly 3,000 victims of these attacks and all those who risked their lives to save others. It further recognizes the thousands who survived and all who demonstrated extraordinary compassion in the aftermath.
Click here to learn more about The Stories They Tell: Artifacts from the National September 11 Memorial Museum.
To learn more about the National September 11 Memorial & Museum, visit: www.911memorial.org