Take a look inside Bunny Yeager's Darkroom
August 20, 2012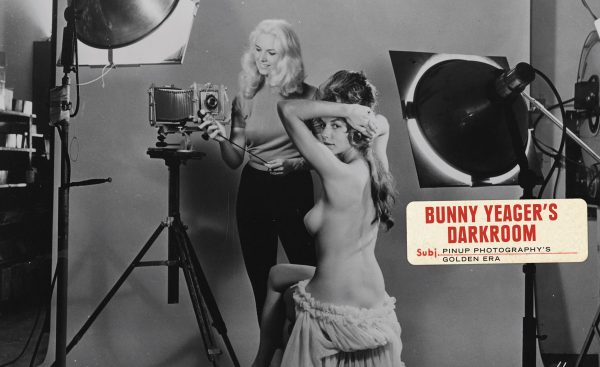 "Though some will try to deny it, I believe that every woman, at some time in her life, has had or will have the desire to pose nude." —Bunny Yeager
Snap, click, sizzle! Once the exclusive realm of the male, pin-up photography was invaded mid-century by a shapely young miss who could, and would, model for her own photographs.  Bunny Yeager's Darkroom presents her story in her own words and, of course, her own photographs.  The only female pin-up photographer of her day, Bunny Yeager was also a model in her own right.  After winning several beauty pageants in Miami, Yeager went to photography school, and in 1955, she hit the jackpot with her shot of Bettie Page scantily clad in a Santa hat which sold instantly to the fledgling Playboy magazine.
Bunny Yeager's Darkroom gathers more than 250 lens-fogging photographs embodying the naughty girl-next-door eroticism of pin-up culture.  Culled from Yeager's extensive archive, the collection includes her most iconic shots of the legendary Bettie Page as well as many previously unpublished images, some of which have never even been scanned.  Yeager's pioneering self-portraits and excerpts from her charming 1960s how-to manuals are featured alongside dozens of wholesome beauties shot in the studio and on location.
Click here to learn more about Bunny Yeager's Darkroom.