Designers & Books Fair 2012
October 17, 2012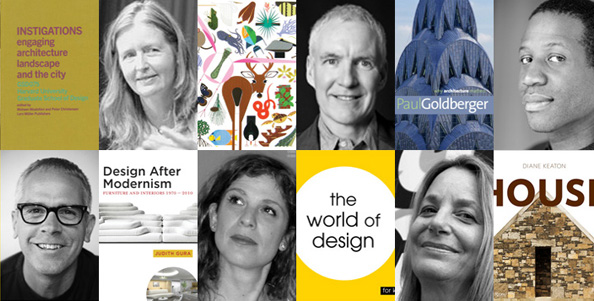 Designers & Books Fair 2012 is a weekend-long event celebrating the intersection of design—architecture and graphic, fashion, interior, product, and urban design—and books.
The Fair will take place October 26–28 in New York City and features 17 programs with over 60 noted design world personalities as speakers—from Michael Graves and Tod Williams to Massimo Vignelli and Irma Boom, to Donna Karan, Todd Oldham, and Karim Rashid, among many others.
Included in the programming are 2 events featuring a Rizzoli author and a Rizzoli editor:
On Saturday, October 27th at the Bikes and Books program, Lodovico Piganatti Morano, the author of Cinelli: The Art and Design of the Bicycle, will be a speaker in a unique program on bicycle design and will be signing copies of the book after the program.
Also on Saturday, October 27th, Dung Ngo will be a featured speaker at From Type to Tablet: Publishers and Editors Talk about Directions in Design Book Publishing. Ngo, and a panel of 3 other publishers and editors, will discuss the state of their industry and the illustrated book—and the direction—or directions—they are taking.
Last but not least, Rizzoli Bookstore will be on hand selling a number of Rizzoli titles, as well as books by authors and speakers released by other publishers.
To purchase tickets to any of the events—or for a full weekend pass—please visit www.bookfair.designersandbooks.com/tickets/