Colt: The Revolver of the American West
August 27, 2013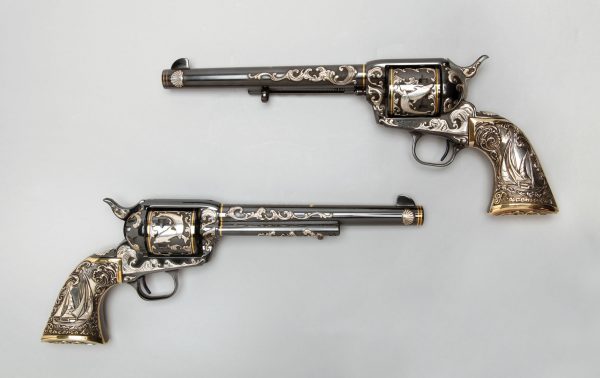 Look inside Colt: The Revolver of the American West, the new book featuring the 100 most significant Colt revolvers from the world's finest collection.
The Colt Single Action Revolver "won the West" by being the gun of choice on the American frontier, used by everyone from settlers and Native Americans to law-enforcement officers and outlaws. As a result of their shared history, the Colt revolver and the American West will forever be connected. Over its twenty-five-year history, the Autry National Center has compiled the finest assemblage of more than 500 Colt revolvers in the world, including the Colt Industries corporate collection. In this book, the Autry's curator has selected the 100 most important examples to document and celebrate the history of Samuel Colt's revolutionary invention.
Click here to learn more about Colt.