Tips for Spring & Summer: In the Garden
May 13, 2015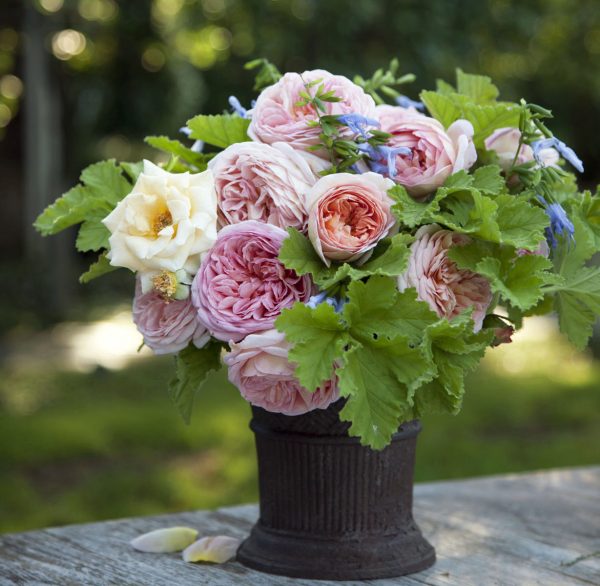 "This is the [time] that I relish the most, when everything is new and fresh. The glistening lime greens, yellows and oranges of oaks and beeches fade so fast that every moment has to be savoured. The fleeting pink of unfurling copper beeches has a magic of its own, as does the short-lived blue and yellow partnership between the camassias and massed buttercups in the Meadow. The apple trees are in blossom, the bees are once again in the garden and it is a time to give thanks for the miracle of creation in all its glory.'
—H. R.H. The Prince of Wales, from Highgrove: An English Country Garden
---
Flowers and Bouquets:
From Charlotte Moss, author of Charlotte Moss: Garden Inspirations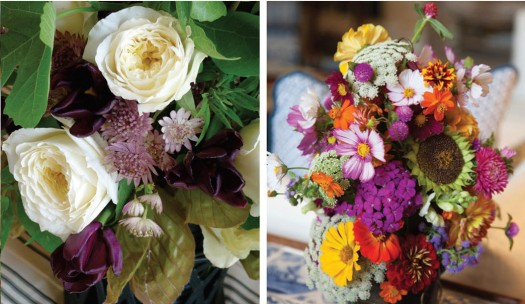 "I think about making a flower arrangement the same way I consider a room, creating a composition that will equal the sum of its parts. Color, texture, scale, and location of an arrangement are as important as doing a floor plan in decoration.
Bouquets represent what you did right all year long, plotting and planning your garden. The little nosegays, the large voluptuous bouquets, they all signify that moment when whatever is at its peak gets plucked and somehow all comes together to tell a story."
Single Flower Arrangements: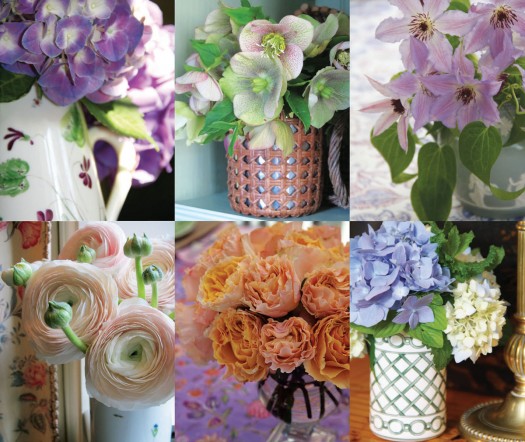 When I have given talks in the past I have always said that an arrangement containing a single type of flower can make anyone look like a flower arranging genius. There is no anxiety about what goes with what, a total confidence booster. Single flower arrangements are about simplicity, and, of course, the vessel that holds them takes on greater appearance. As in anything, practice and experimenting are essential.
Edibles & Arrangements: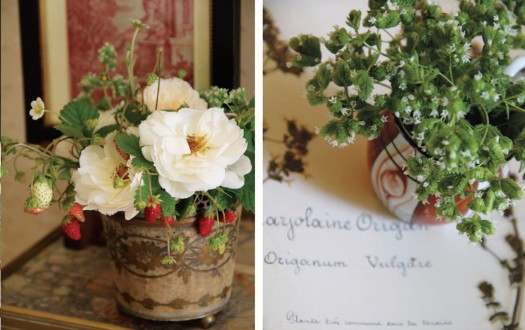 Of course I love cooking with the herbs I grow, but many also make great companions in my floral arrangements, like scented geranium, tomato leaves, mint, parsley, and lemon verbena. Small pots of herbs are a beautiful notion at each place setting, while a centerpiece of pots of varying heights wafting their gentle fragrance will enhance any meal.
Wildflower Arrangements: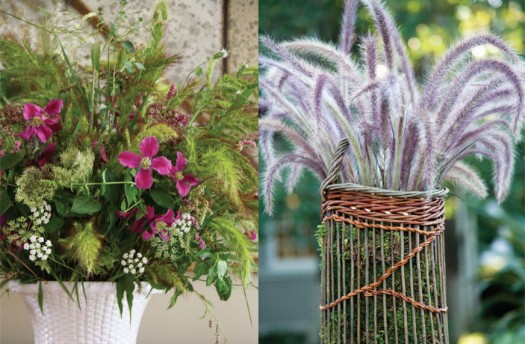 Wildflowers were my first encounter with selecting, collecting, and arranging. They introduced me to a world with no boundaries and no rules. They taught me that what there is, there is, and make the most of it, even if a single blossom is the bounty of the day… I learned to appreciate beauty in its natural habitat. In the wild, not a soul around, far from the street vendors selling flowers and the florist shops oozing with the exotic and the spectacular, I learned, and only later in life realized, that the simple things can be the most sublime.
White Arrangements: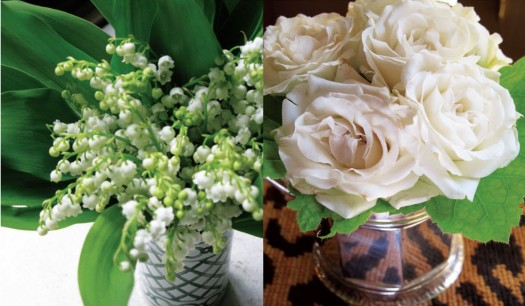 Of all the exciting color schemes I have experimented with, enjoyed, and recreated over the years, I always come back to white and green. The clarity, calm, purity, and fragile elegance of white flowers make them a luxurious garden treasure.
---
Flowers in the home:
From Rachel Ashwell, author of The World of Shabby Chic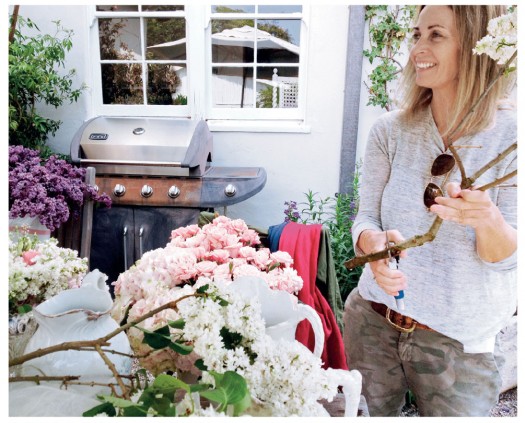 "Flowers are the soul of my aesthetic and design work. They are a constant source of inspiration for their color, abundance, and simplicity. The cycle of life of flowers and nature is a constant reminder to me to embrace the imperfect, to celebrate newness, however fleeting, and to accept the inevitable. For me, every stage of a flower's life has its beauty, from the first little bud to the blossom and falling petals. I celebrate each stage, often with different vases that compliment the process, from a bud vase to a large vintage vase and ending with some petals in a discarded saucer.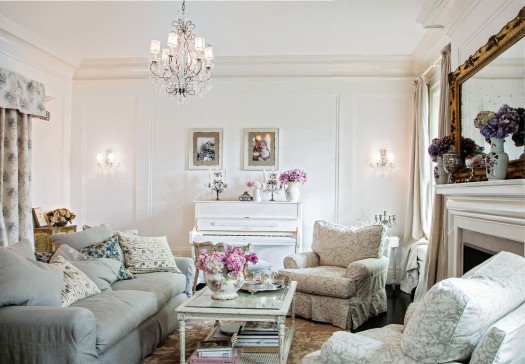 A vase of fresh-cut flowers, however small, shows recent attention and love—a virtually empty room will not feel abandoned if there are flowers. The process of preparing fresh-cut flowers is a Zen moment for me. My garden, and working with flowers, gives me endless joy, inspiration, and peace."