Summer Reading from Rizzoli
July 15, 2017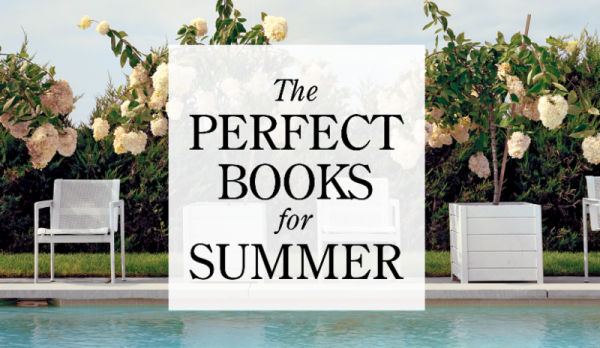 Summer means getting outside, celebrating with friends and family, and taking some time to catch up on your hobbies. Below, Rizzoli presents a list of titles sure to guide you towards your summer goals or offer up some new goals you never knew you had.
---
SUMMER IS TIME TO ENTERTAIN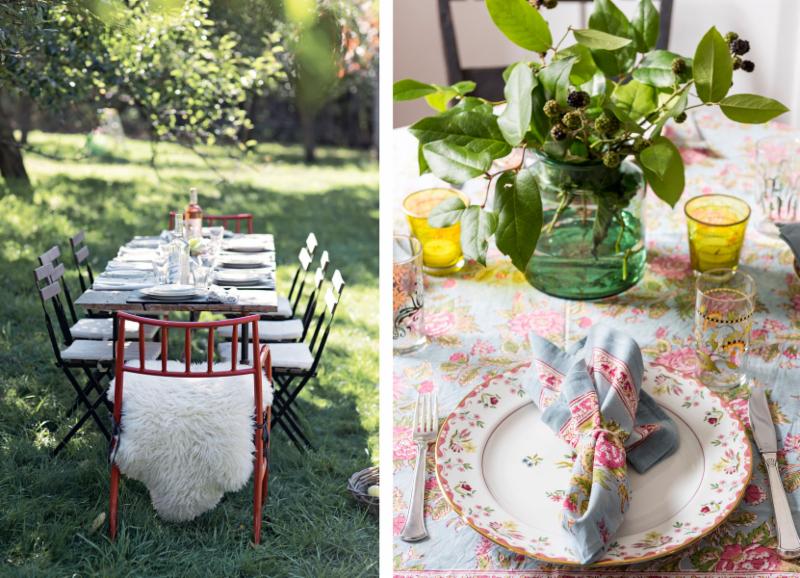 TIPS FOR A POTLUCK SUPPER
from Entertaining in the Country
"Here in the country, when you invite people to dinner, they always ask:"What can I bring?"…Potluck parties are great icebreakers. In the invitation, we encouraged our friends to let us know if they would like to bring something. (It would be terribly rude to demand that they do so.) For the next few weeks, e-mails and phone calls flew back and forth as the menu evolved. We wanted to avoid duplicates-and to make sure that all the bases (starters, mains, desserts) were covered…We made up cards for each dish with the name of the cook and the recipe title and set them on place card holders. The cards made it easy to organize the party offerings. We put the starters near the bar, encouraging guests to mingle while we arranged the main-course platters on the long table in the kitchen. Desserts were set on a round table in the corner…The variety of dishes made for a great grazing."
---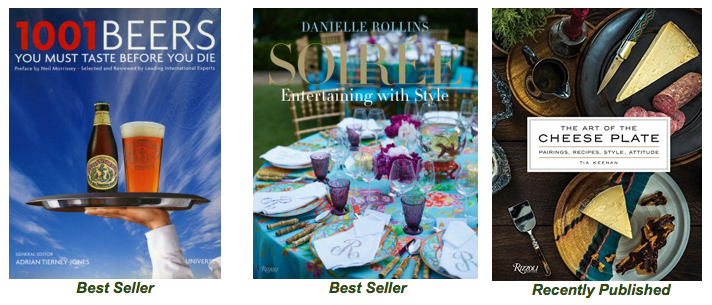 1001 Beers You Must Taste Before You Die
This volume supplies the connoisseurs' scoop on the world's best beers–from exotic foreign beers to the constantly evolving world of American microbrews and home brews.
Soiree: Entertaining with Style
A preeminent hostess and tastemaker invites you to the chicest at-home parties, with detailed descriptions for invitations, flowers, table settings, linens, and more than 80 recipes.
The Art of the Cheese Plate
This book matches some of the world's greatest cheeses with unexpected, seasonally inspired flavors, while presenting composed cheese plates for delicious entertaining.
---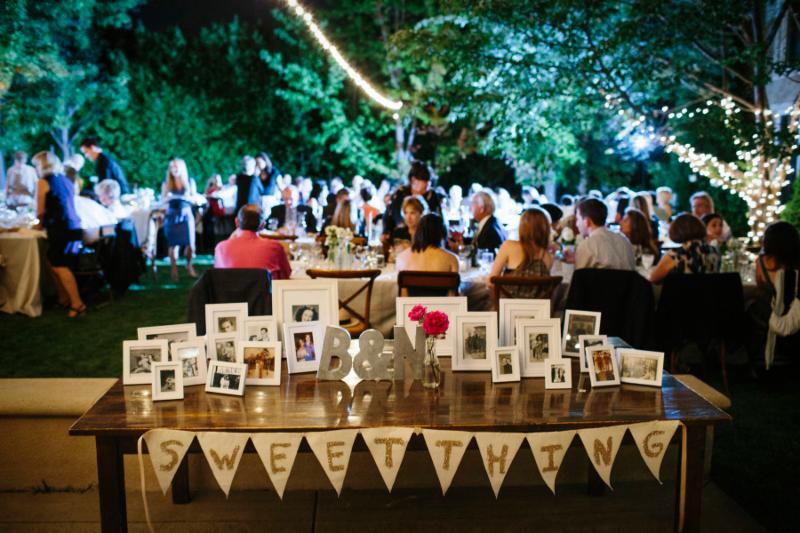 New Title
A Bride's Planner:
Organizer, Journal, Keepsake for the Year of the Wedding
Both a stylish organizer and a source of inspiration, this is a lavishly illustrated, hardworking wedding organizer, a personal journal, and a source of ideas and information to inspire, this three-ring binder is filled with tips for the bride.
---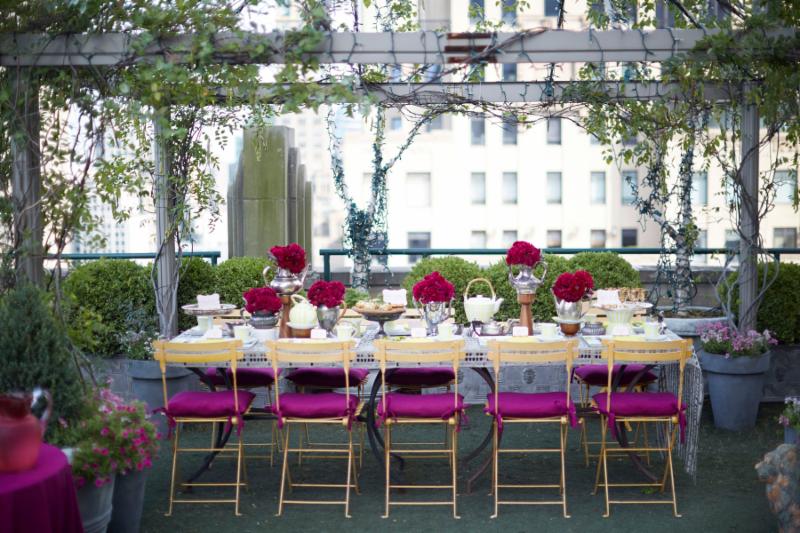 Best Seller
Pret-a-Party: Great Ideas for Good Times and Creative Entertaining
Lela Rose's philosophy is simple: create your own occasions to create your own fun. The themes, colors, and activities she concocts for each of her parties show you to how dazzle guests with simple yet unexpected touches.
---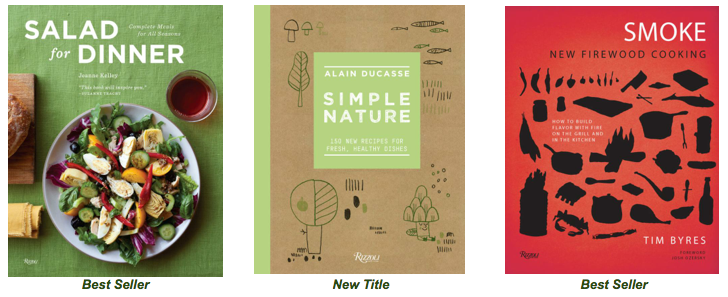 Salad for Dinner: Complete Meals for All Seasons
A celebration of contrasts in color, flavor, and texture–an artfully prepared salad is one of the most appealing dishes to eat, engaging all the senses. And with the right combination, a salad can be a full meal in itself.
Simple Nature: 150 New Recipes for Fresh, Healthy Dishes
For anyone interested in a healthier, lighter alternative to traditional French cuisine, this collection of simple, easy French recipes focuses on organic, locally sourced, and sustainable ingredients.
Smoke: New Firewood Cooking
Winner of the 2014 James Beard Award in the General Cooking Category: Chef Tim Byres shows how to imbue all kinds of foods with the irresistible flavor of smoke, including sections on building a firepit, smokehouse, and spit roast.
---
SUMMER IS TIME TO GARDEN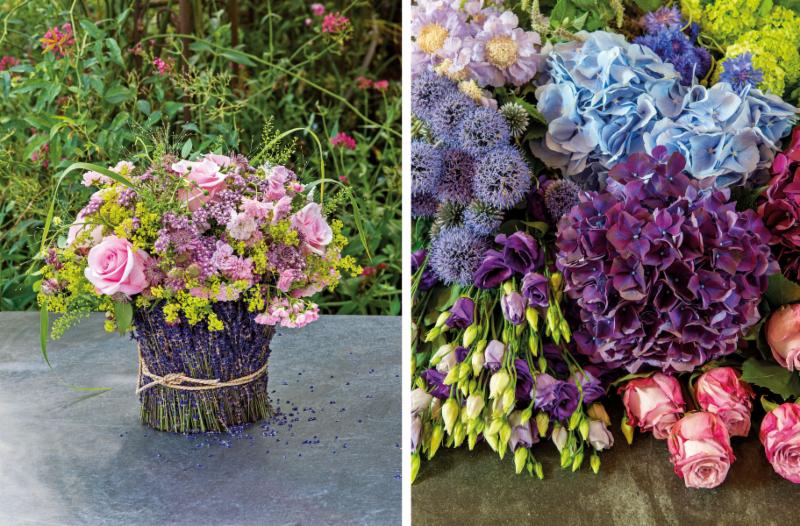 DISCOVER SUMMER LAVENDER
from The Art of Flower Arranging
"With the wide-scale production of flowers through the world, there are a lot of flowers that are available through the year. This makes flowers that are seasonal even more enticing to use in their short but brief season. Lavender is a nostalgic flower; most people can identify it and most love the scent. It is relatively easy and fast to grow and thrives in a sunny border. As well as being decorative it can be used as a culinary herb, and the essential oil has anti-inflammatory and antiseptic qualities."
---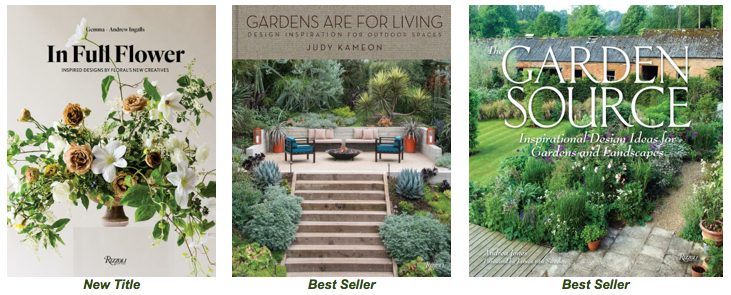 In Full Flower: Inspired Designs by Floral's New Creatives
In Full Flower is a compilation of a new wave in contemporary floral design, featuring artists who combine traditional techniques with an organic, free-form, "back-to-nature" style.
Gardens Are For Living: Design Inspiration for Outdoor Spaces
Learn how to create warm settings to suit different occasions–whether it is a patio for cocktails around the fire pit, a large table for dinner parties, or a cozy hangout nook for curling up with a book.
The Garden Source: Inspirational Design Ideas for Gardens and Landscapes
This is a must-have for anyone looking for garden design ideas. Hundreds of full-color images are cleverly arranged to offer thousands of possible design solutions and inspirations for any type of garden.
---
SUMMER IS TIME TO RENOVATE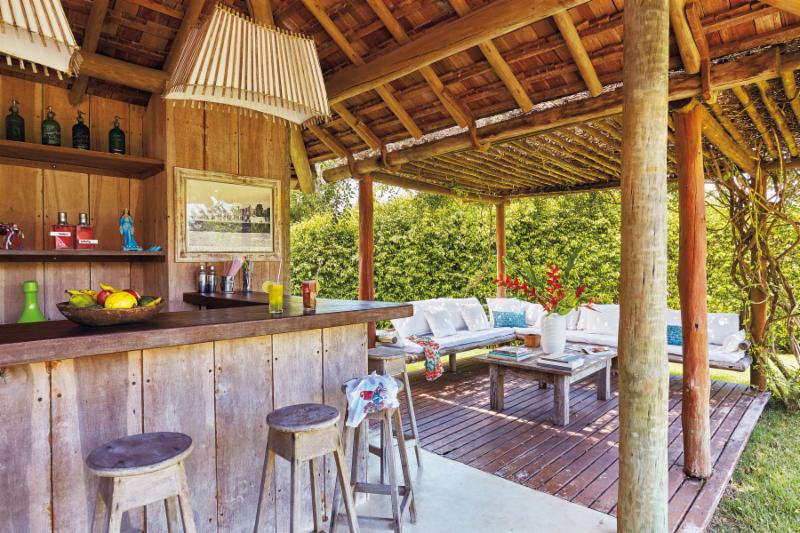 BUILD THE PERFECT OUTDOOR BAR
from Beachside Bohemian
"One of the most important factors in our decision to buy the house was that it had so much outdoor space to create nooks and special enclaves for hanging out alone or drinking late into the night with friends. The bar had great potential when we bought the house. We added art, lighting, antiques to bring in color, and great barstools to make it feel like part of the house."
BAR ESSENTIALS: Corkscrew; Standard Shaker; Fun Glassware; Cocktail Napkins; Lemons, Limes, & Olives; Bar Snacks; Craft Beers; Club Soda and Tonic Water; Angostura Bitters; White and Red Wines, & Something Bubbly; and Liquor, Of Course: Gin, Tequila, Vodka, Rum, Bourbon, Cointreau, & Vermouth
---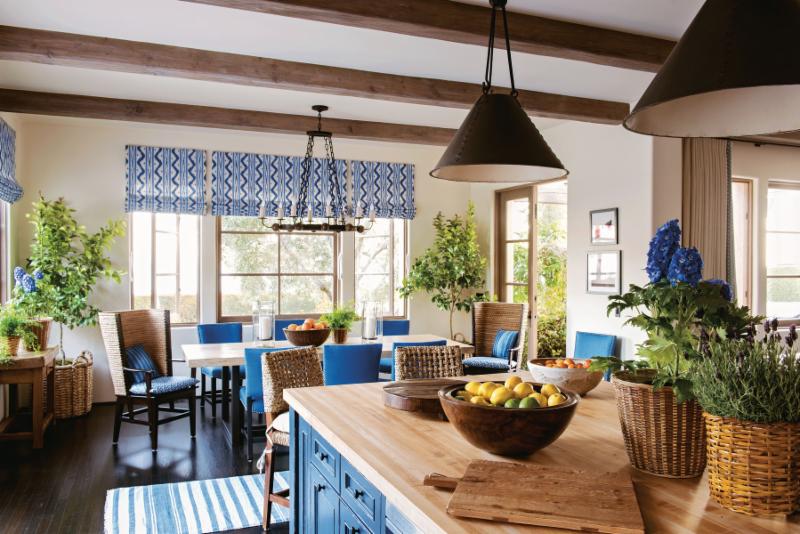 Best Seller
Beautiful: All-American Decorating and Timeless Style
This New York Times bestselling book from interior designer Mark D. Sikes is a celebration of American style today, showcasing chic and accessible ideas for every home.
---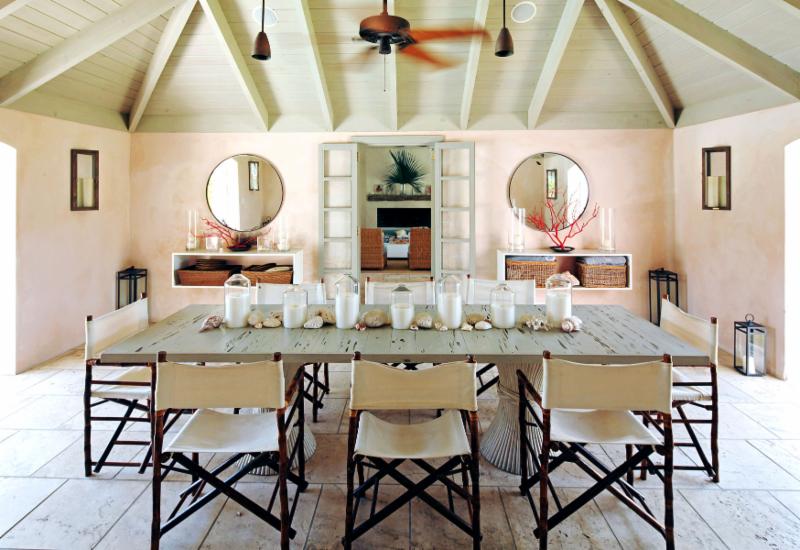 Best Seller
Rooms to Inspire by the Sea
An unprecedented tour of breathtaking beach community and waterfront properties in idyllic settings such as Southern California, Florida, the Hamptons, and Puerto Vallarta is showcased in this alluring volume.
---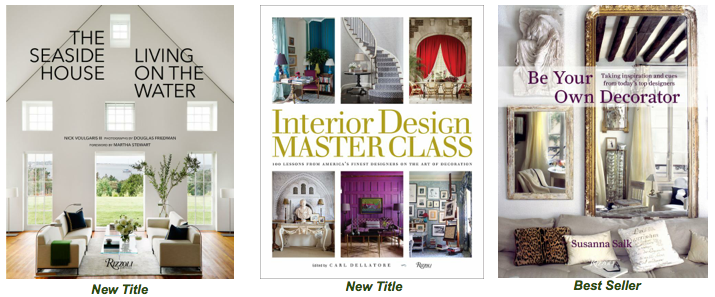 The Seaside House: Living on the Water
Everyone dreams of a house by the sea, and this book presents the best examples of homes for escaping to the serenity of the seaside.
Interior Design Master Class:
100 Lessons from America's Finest Designers on the Art of Decoration
With 100 essays from 100 interior designers, this book highlights the knowledge, experience, expertise, insight, and work of established design legends.
Be Your Own Decorator:
Taking Inspiration and Cues from Today's Top Designers
Organized into chapters on balance, color, mixing, accessorizing, arrangements, rule breaking, and whimsy, this volume illustrates how 50 renowned designers made these rooms look so great.
---
SUMMER IS TIME TO GET OUTDOORS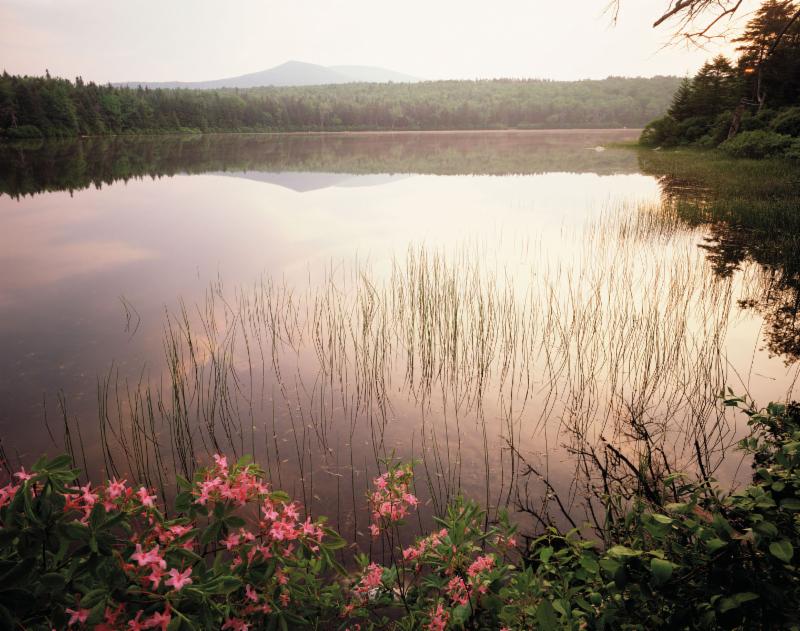 HIKE AMERICA'S MOST ICONIC TRAIL
with The Appalachian Trail: Celebrating America's Hiking Trail
Completed in 1937 by a small cadre of volunteers, the Appalachian Trail spans fourteen states, from Maine to Georgia, and is more than 2,000 miles long. Now, seventy-five years after its completion, the Appalachian Trail remains America's premier hiking trail and is known as "the people's path." Visitors from all over the world are drawn to the trail for a variety of reasons, whether to reconnect with nature and see its beauty and wildlife, or to challenge oneself-for two miles or 2,000. Out of three million annual visitors, almost 2,000 attempt each year to earn the distinction of "thru-hiker" by walking all five million footsteps in one continuous journey.
---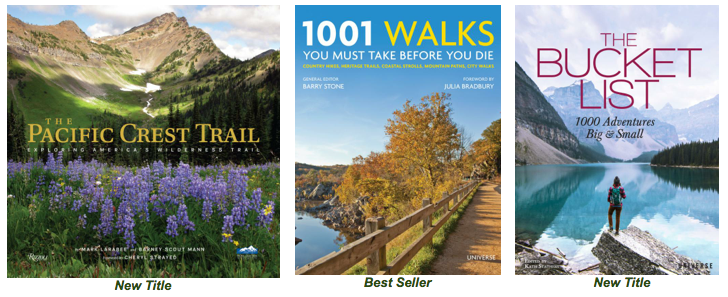 The Pacific Crest Trail: Exploring America's Wilderness Trail
This is the official book on one of America's most iconic hiking trails, and is published in conjunction with the Pacific Crest Trail Association. With a foreword by Cheryl Strayed, maps, and stunning photography, this information-packed book is for everyone who wants to get out on the trail–from day hiker to thru-hiker.
1001 Walks You Must Take Before You Die
This generously illustrated volume features 1,001 carefully selected scenic walks throughout the world in both natural and urban settings-from Africa's Rift Valley to the Appalachian Trail.
The Bucket List: 1000 Adventures Big & Small
This invaluable guide to fun, fantastic, and life-affirming activities features an eclectic range of ideas such as self-improvement, sports-related endeavors, natural wonders, cultural experiences, culinary delights, and more.
---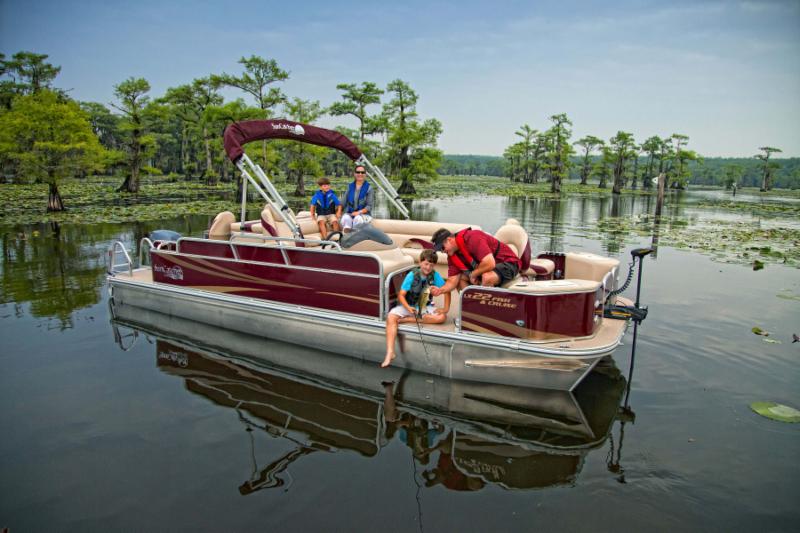 New Title
Complete Guide to Boating and Seamanship
This volume will prove to be the most indispensable guide for anyone interested in boating and seamanship. This guide to being safe on the water is produced in full color, featuring more than 600 photographs, diagrams, and illustrations.
---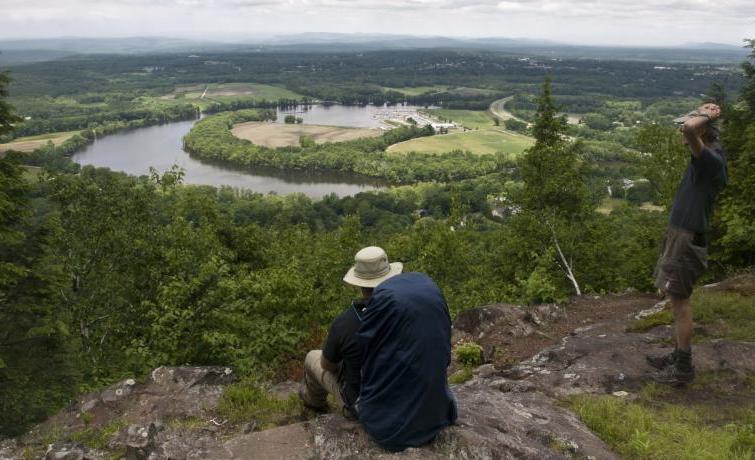 Best Seller
America's Great Hiking Trails
A hiker's dream bucket list is embodied in this illustrated celebration of more than 50,000 miles of America's most iconic trails. Celebrating the most important trails in America, this volume takes the reader through 49 states and 8 national parks.
---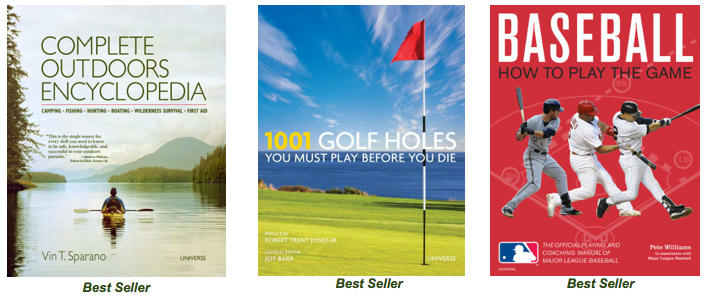 Complete Outdoors Encyclopedia:
Camping, Fishing, Hunting, Boating, Wilderness Survival, First Aid
The ultimate do-it-yourself guide for the outdoors enthusiast, completely updated for today's outdoorsman and now in full color.
1001 Golf Holes You Must Play Before You Die
A lavishly illustrated collection of the 1001 best golf holes from around the world, organized by challenge level, for golfers of every level.
Baseball: How To Play The Game
Major League Baseball has compiled the definitive instruction manual on learning to play the game. Fully illustrated with action photos of MLB stars, this book includes special tips from MLB players on batting, base running, the rules of the game, and coaching.