Celebrating Women's History Month
March 3, 2017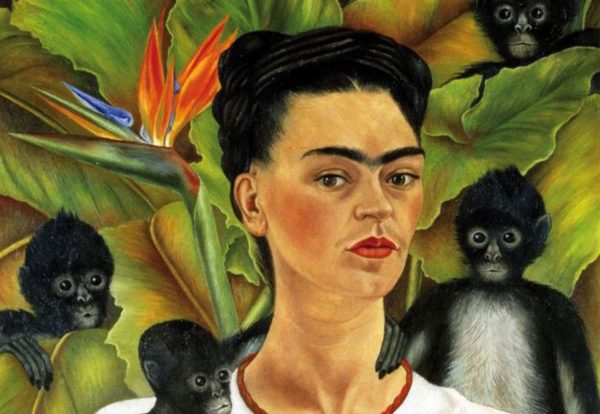 Throughout Women's History Month, which takes place annually during the month of March, Rizzoli is proud to present a selection of innovators, trailblazers, and liberators, all of whom bucked the social constraints of their times to become champions of women. Whether breaking into male-dominated fields or fighting against expected norms, these brave women laid the groundwork for generations of girls and women to fight for and fulfill their personal goals, whatever they may be.
---
Rule Breakers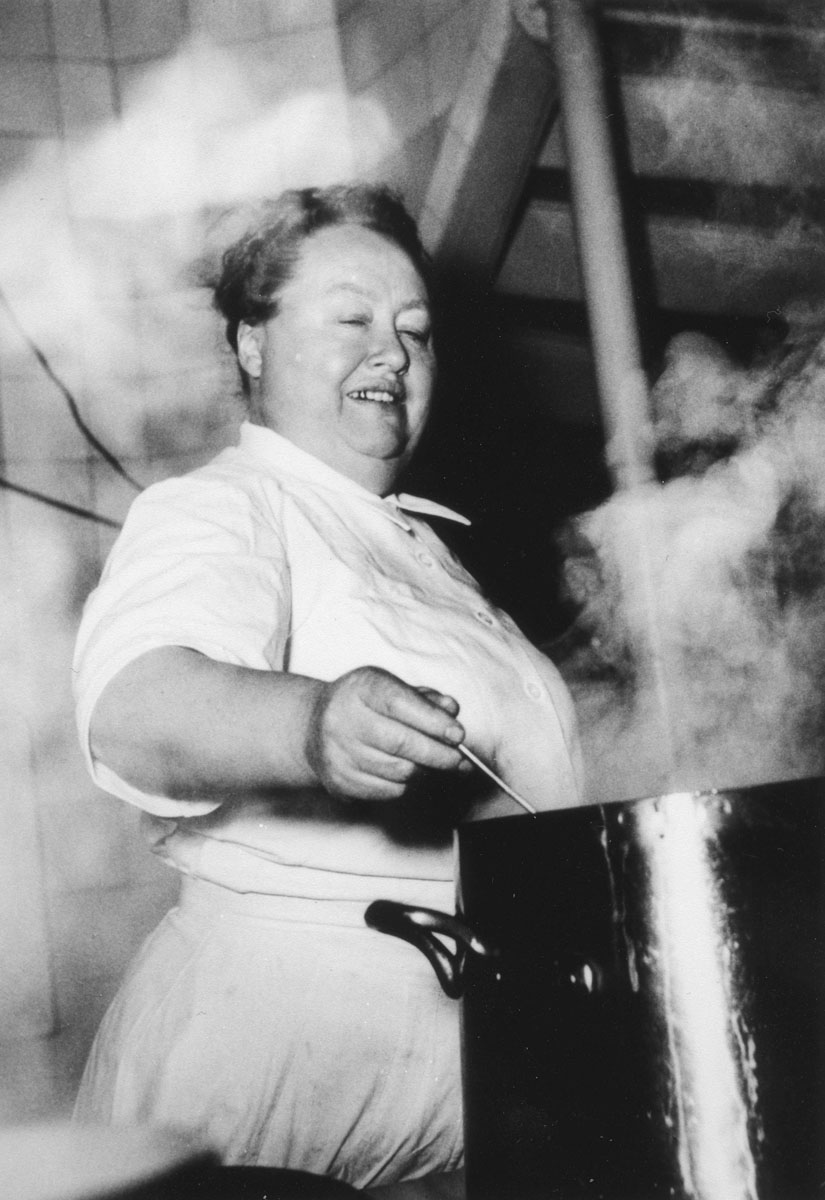 Brazier at work in her Lyon restaurant's kitchen
Eugénie Brazier
Eugénie Brazier is the mother of modern French cooking. She opened her restaurant, La Mère Brazier, in 1921 and went on to earn six Michelin stars—the only woman to do so until 2009. She became—and still is today—the inspiration and mentor for modern French cooking and leading French chefs, such as Michelin-starred chef Paul Bocuse. Brazier's amazing abilities in the kitchen turned La Mère Brazier into the most famous restaurant in France—a magical gastronomic experience that drew notables such as Marlene Dietrich and a number of French presidents. Learn more.
---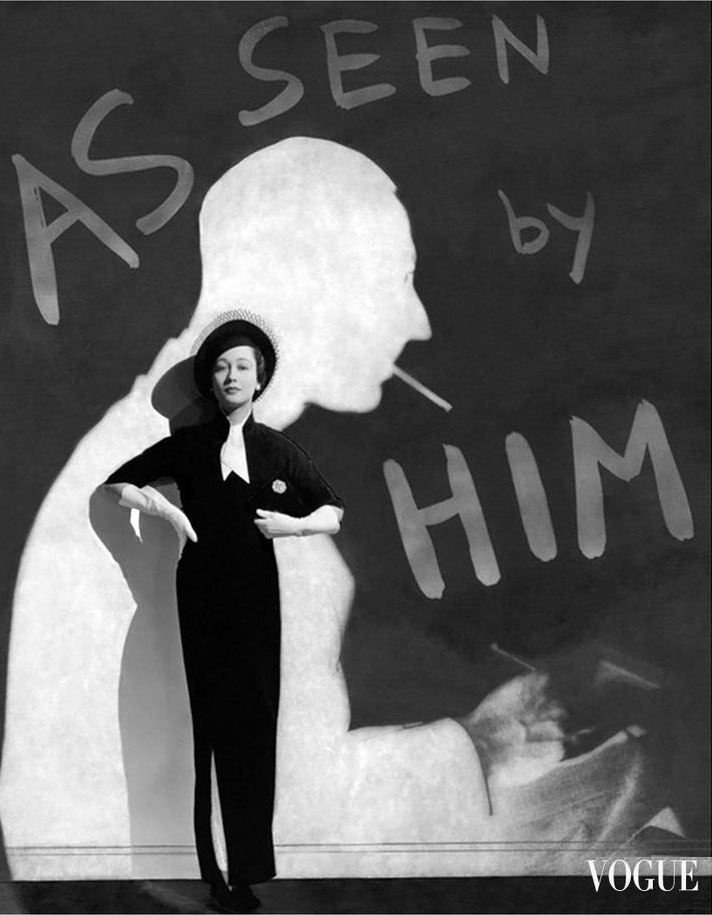 Catharina "Toto" Koopman
Catharina "Toto" Koopman—a half-Dutch, half-Indonesian Vogue cover girl and fixture of the Paris fashion and café society—lived with an independent spirit more typical of the men of her generation. Her intelligence—she spoke 6 languages—and irresistible charm led her to become a spy during WWII for the Italian Resistance, which resulted in her imprisonment in a concentration camp by the Nazis (she had previously been caught and escaped—twice). When the camp was liberated, Koopman was nursed back to health by her former lover, Randolph Churchill, and eventually found solace in Erica Brausen, the German art dealer who, with Koopman's help, launched the career of Francis Bacon. The two women lived out the rest of their lives together, despite homosexuality being a criminal offense in Britain at the time. Learn more.
---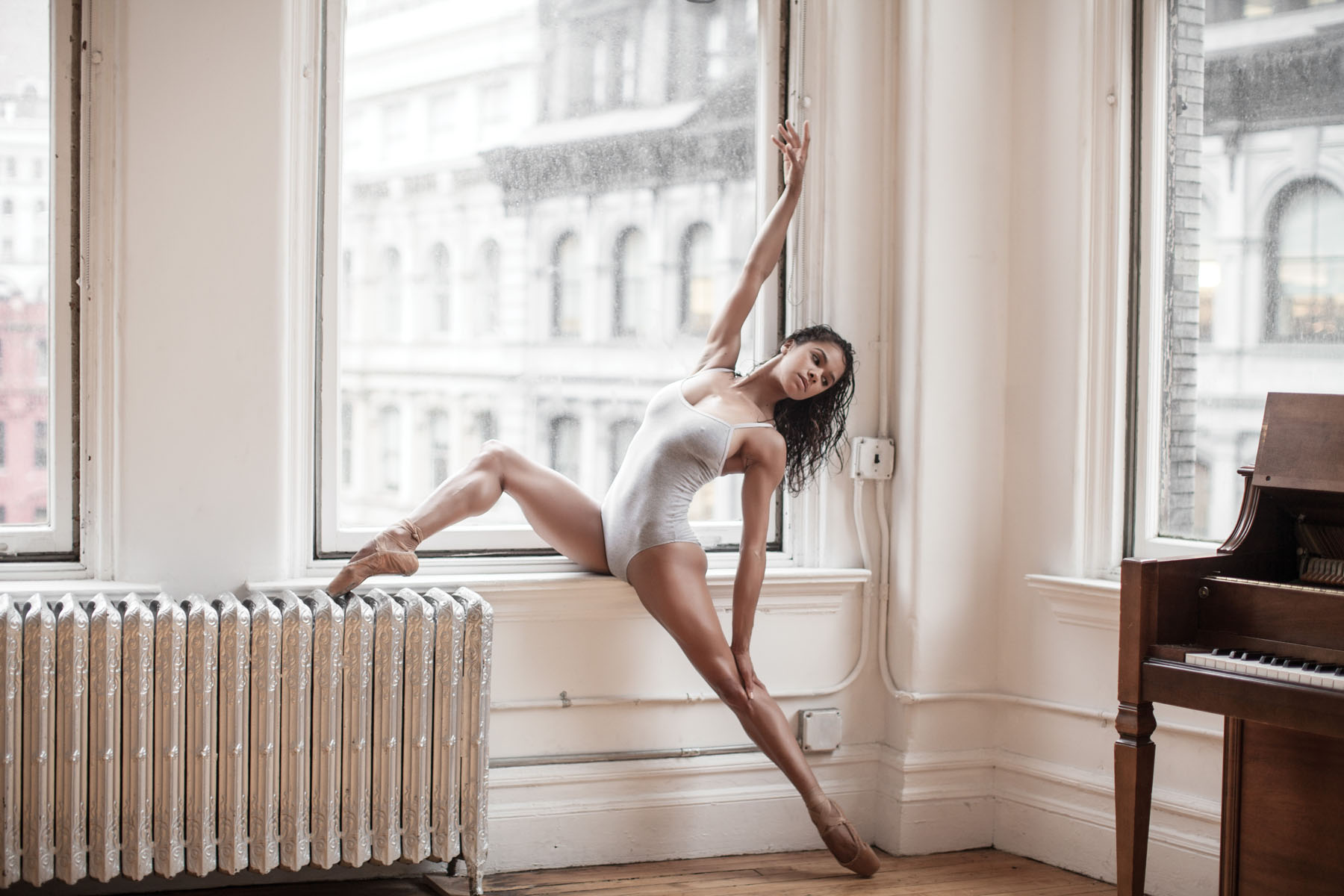 © Gregg Delman
Misty Copeland
When she discovered ballet in 1995, Misty Copeland and her five siblings were sleeping on the floor of a shabby motel room she shared with her family. Beginning her ballet studies at the late age of thirteen, she was performing professionally in just over a year. By 2000, Copeland was invited to join American Ballet Theatre's Studio Company and later became the company's second African American female Soloist—the first in two decades. In June 2015, she was promoted to principal dancer, making her the first African-American woman to ever be promoted to the position in the company's 75-year history. Copeland, who was often told her strongly-defined muscles did not fit the "ideal" ballerina body, is breaking down ballet's racial and physical barriers, raising awareness for diversity in dance and for a more positive self-image. Learn more.

---
Trendsetters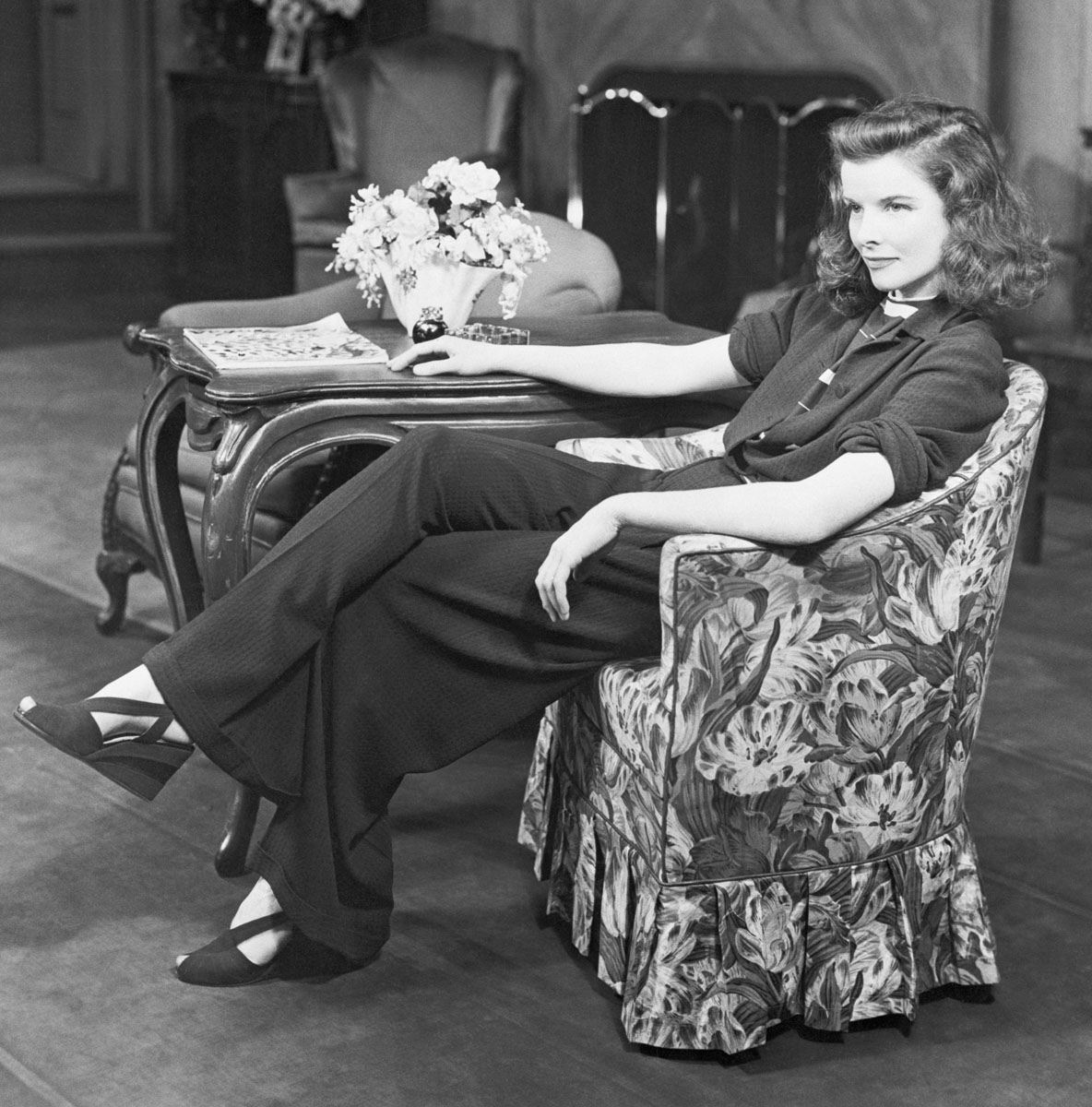 Katharine Hepburn
Well-known as a leading lady in Hollywood for more than 60 years, Katharine Hepburn was also a style rebel who controlled her own image, developing a distinct anti-fashion persona. Sometimes described as "too masculine" or "too rough," her look, which developed before WWII saw women take positions formerly held by men, came during a time when women could be arrested for wearing pants in public, detained for "masquerading as men." Still, she refused to submit to the standards set by studio image-makers, sporting menswear-inspired looks such as blazers, collared shirts, trousers, and loafers, creating a style apart from her Hollywood contemporaries. Learn more.
---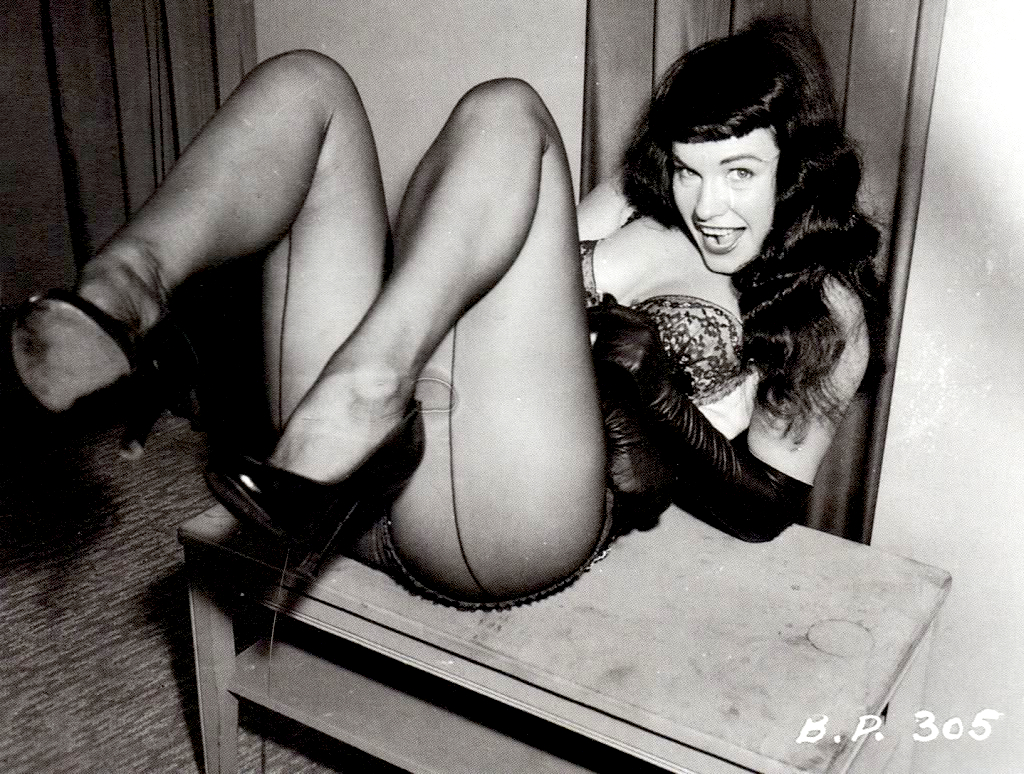 Bettie Page
Bettie Page is known to be the most-photographed model of the 20th century. The "Queen of Pinups," Time named her one of the 100 most influential people in fashion, still impacting pop-culture and artists such as Madonna, Beyoncé, and Katy Perry. Although men were her primary audience during her career, now the bulk of her fan base is made up of young women who see Page as a symbol of confidence and unapologetic sexuality. This is perhaps the same reason she has been credited with setting the stage for the women's liberation movement and the sexual revolution. As perfectly stated by a film critic reviewing a recent Page documentary, "She was a sex-positive feminist before the classification even existed." Learn more.
---
Artists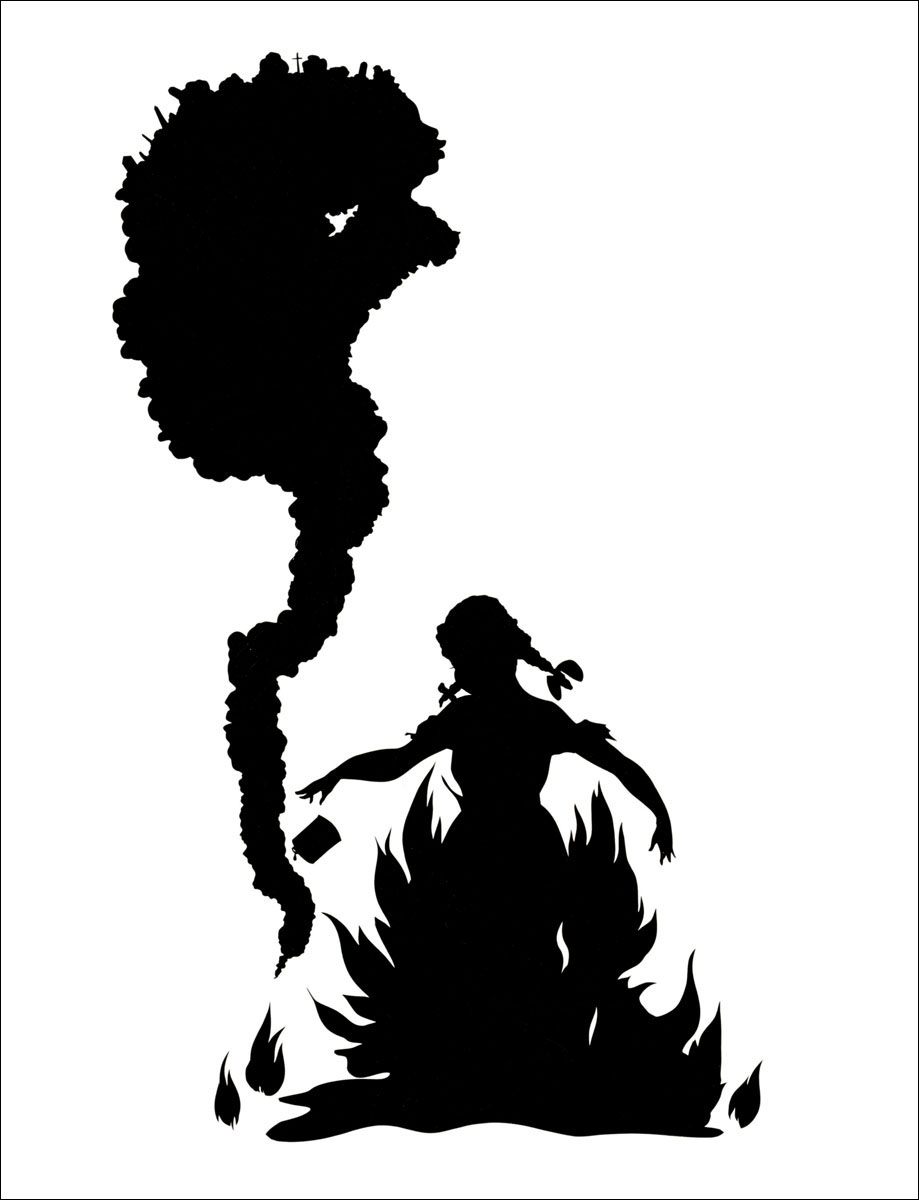 Burn, 1998
Kara Walker
Kara Walker is known for creating black-and-white silhouettes that depict scenes of slavery, conflict, and violence, rendered in a style recalling the traditional African illustration of the pre-Civil War United States. Barely out of art school when she won a MacArthur Foundation "genius" grant in 1997, Walker has been celebrated for the stark—and sometimes humorous—depictions of slavery's horrors that includes mammies, masters, lynchings, and sexual violence. "I didn't want a completely passive viewer," she has said. "I wanted to make work where the viewer wouldn't walk away; he would either giggle nervously, get pulled into history, into fiction, into something totally demeaning and possibly very beautiful."
---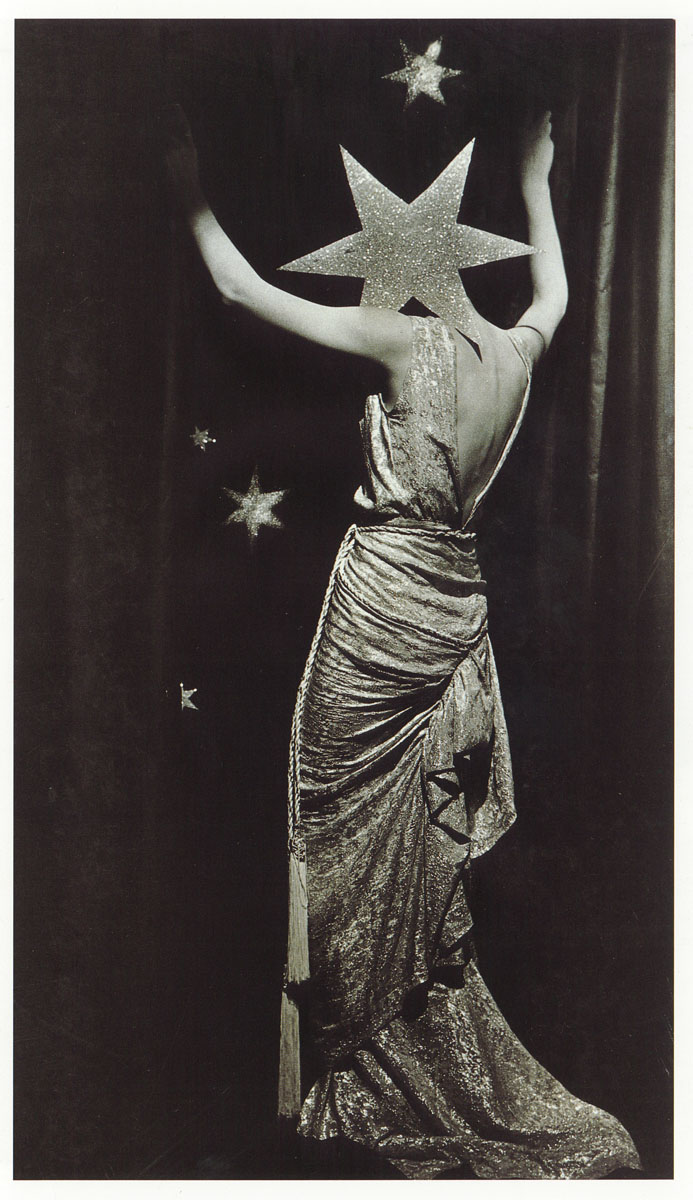 Sans Titre, 1936
Dora Maar
Highly regarded as an influential Surrealist photographer in the 1930s, Dora Maar was friends with Brassaï, Man Ray, Jean Cocteau, and André Breton, the charismatic leader of the Surrealists. When Maar met Picasso in the mid-1930s, she became the most influential of his many muses. During the ten years they were together, she abandoned her career as an acclaimed professional photographer and instead photographed Picasso, including her famous series of him painting Guernica. Living in the shadow of the greatest artist of her time took its toll. Maar soon found herself left behind by Picasso, eventually suffering a nervous breakdown. Through the help of psychoanalysis, Maar recovered to her former self, devoting herself to art and religion until her death in 1997. Learn more.
---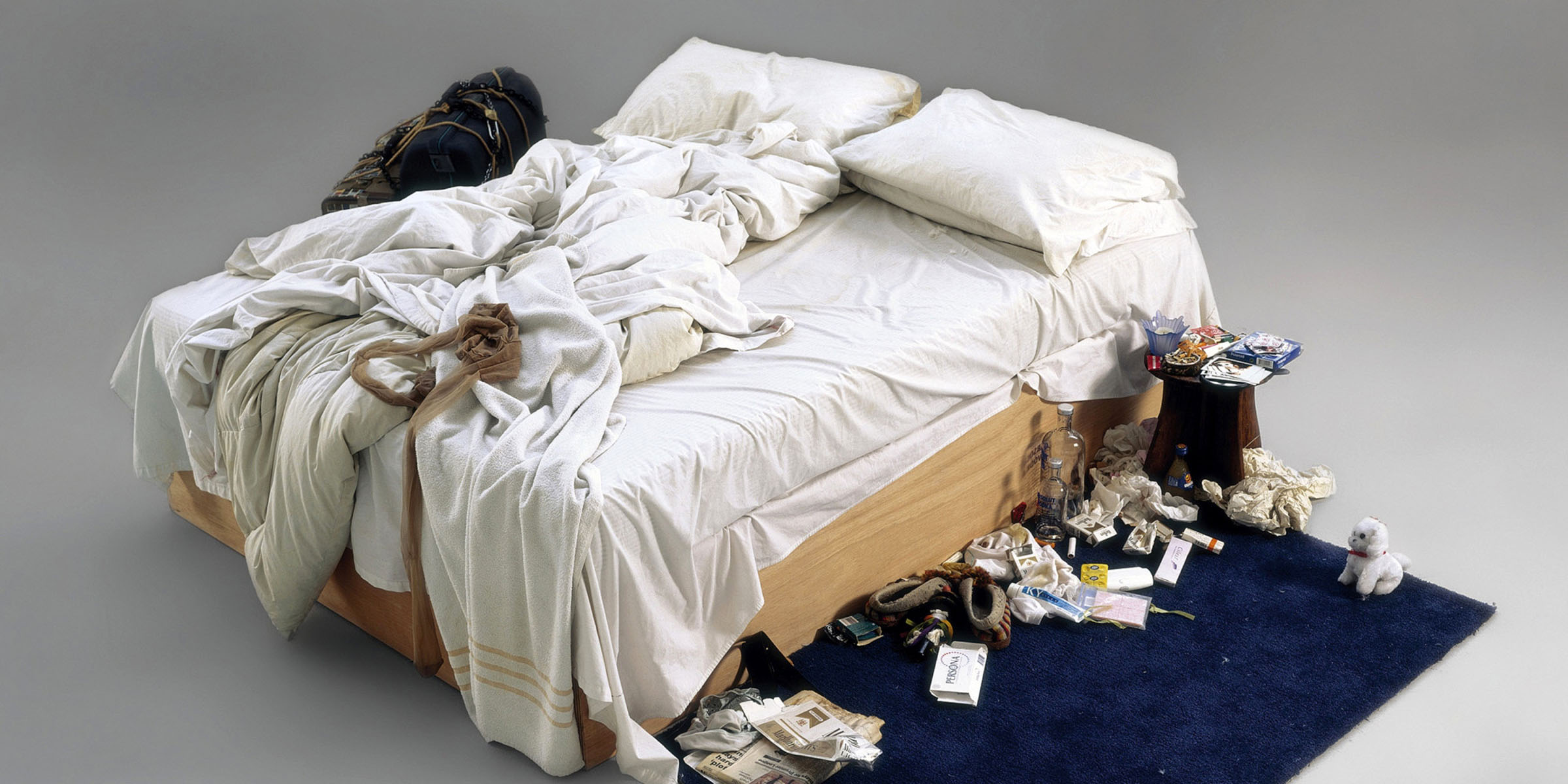 My Bed, 1998
Tracey Emin
Born in 1963, Tracey Emin's conceptual art gained her a spot as an essential member of a group of contemporary artists called the YBAs (Young British Artists). When Emin first exhibited her bed at the 1999 Turner prize—littered with ashtrays and condoms—Emin became recognized for her feminist approach, presenting both scandalous subject matter as well as personal intimacy, and influencing a generation of female artists who explore womanhood and feminism through a self-confessional tone. Although Emin works in all mediums, including drawings, sculptures, tapestries, films, and paintings, it's her works in neon that best embody her trademark style of bold and provocative expression. Learn more.
---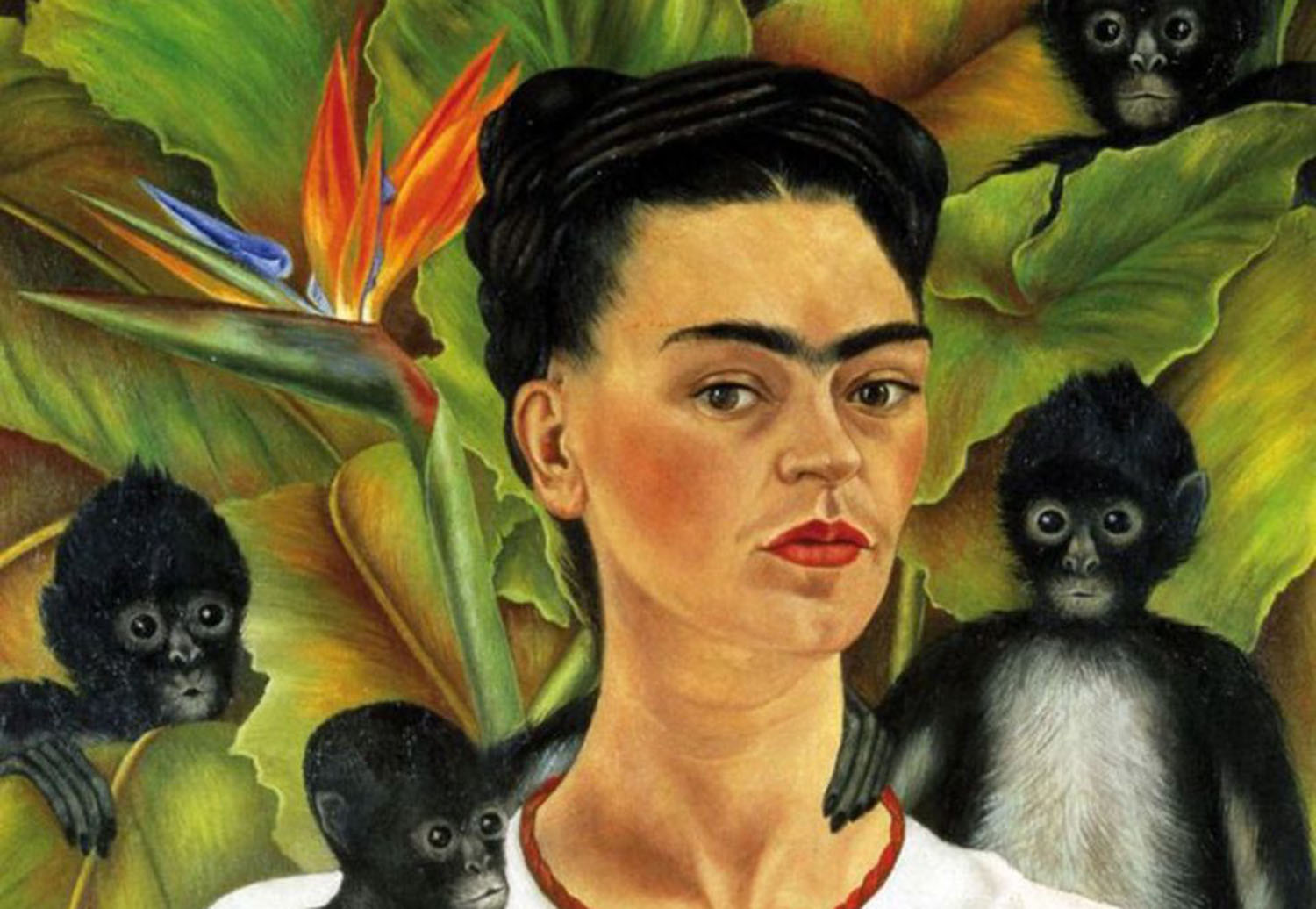 Self Portrait with Monkeys, 1943
Frida Kahlo
Born in 1907 in Mexico City, Mexico, artist Frida Kahlo is known as one of Mexico's greatest artists. Using her personal tragedies, Kahlo produced emotionally raw and visually disturbing self-portraits that were almost always autobiographical. Although her contemporaries considered her a surrealist, Kahlo rejected this label, saying she just painted her reality. Alongside her husband, fellow communist artist Diego Rivera, Kahlo became politically active in the Marxist movement, ultimately becoming a countercultural symbol of the 20th century. After her death, Kahlo's fame as an artist grew with the help of the feminist movement of the 1970s that viewed Kahlo as an icon of female creativity for her strong depiction of the female form. Learn more.
---
Architects and Designers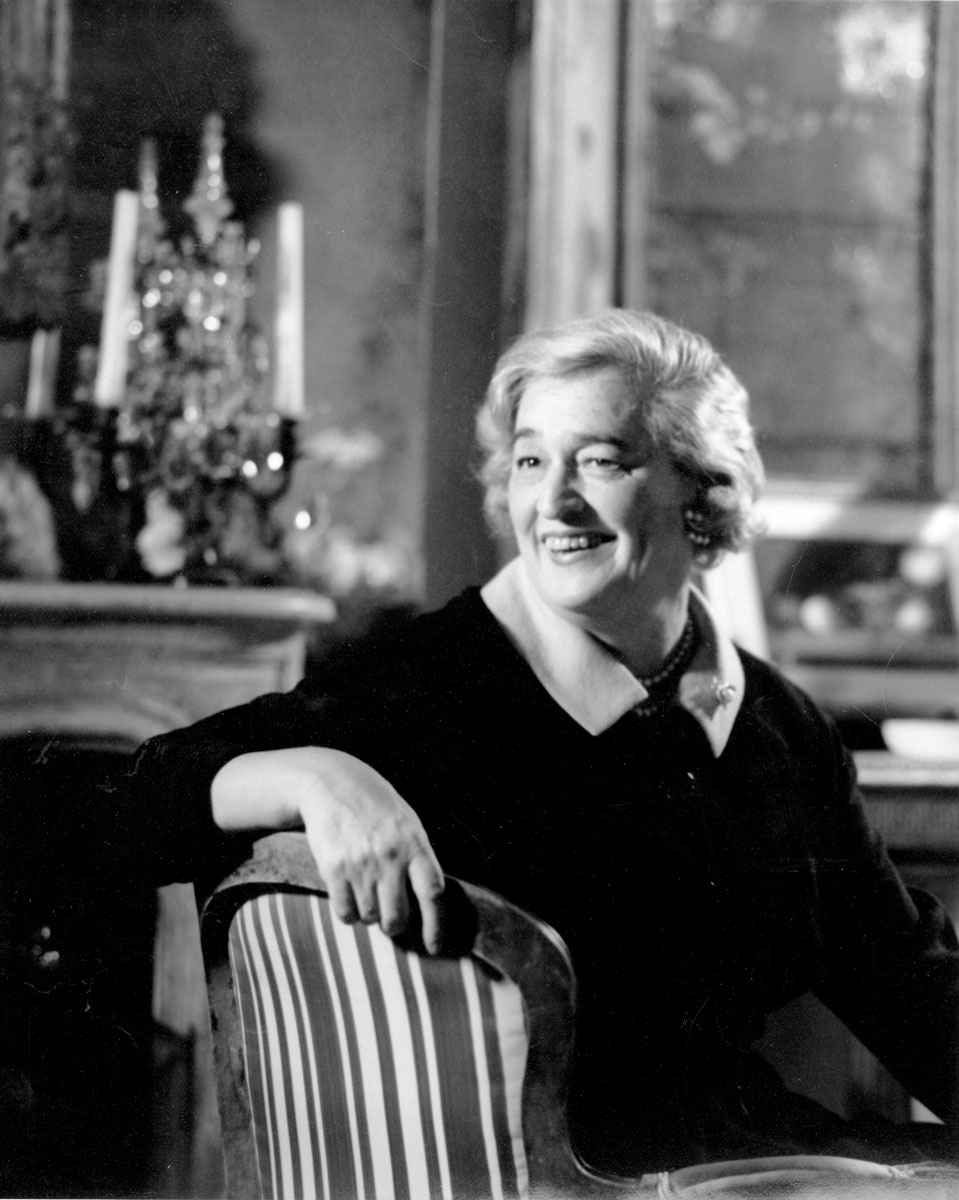 Photograph by Wilbur Pippin. Collection of Albert Hadley.
Mrs. Henry Parish II
In 1933, when Mrs. Henry Parish II was confronted with the thought of living on a reduced income because her husband's wages had been cut, she found the idea unacceptable. To continue the life "Sister", as she was called, wanted for her family, with no training and no professional experience, she took a bold step and went into the decorating business. When she hung out her shingle, in Far Hills, New Jersey, she had no idea that she would one day be the most famous interior decorator in the world. Learn more.
---
Lauren Rottet
Lauren Rottet, FAIA, FIIDA, is one of the most-celebrated interior architects in the world today, with numerous awards and accolades to her name. Perhaps her most distinguished accomplishment, she is the only woman to be elevated to Fellow status by both The American Institute of Architects and International Interior Design Association. In business for over a decade, Rottet Studio—consistently ranked among the Top 100 Design Giants by Interior Design magazine and one of the Top 3 Most Admired Design Firms in the World—is an international architecture and design firm specializing in houses, apartments, hotels, and offices, which are decorated in styles ranging from elegant Modernism to Beaux-Arts classicism. Learn more.
---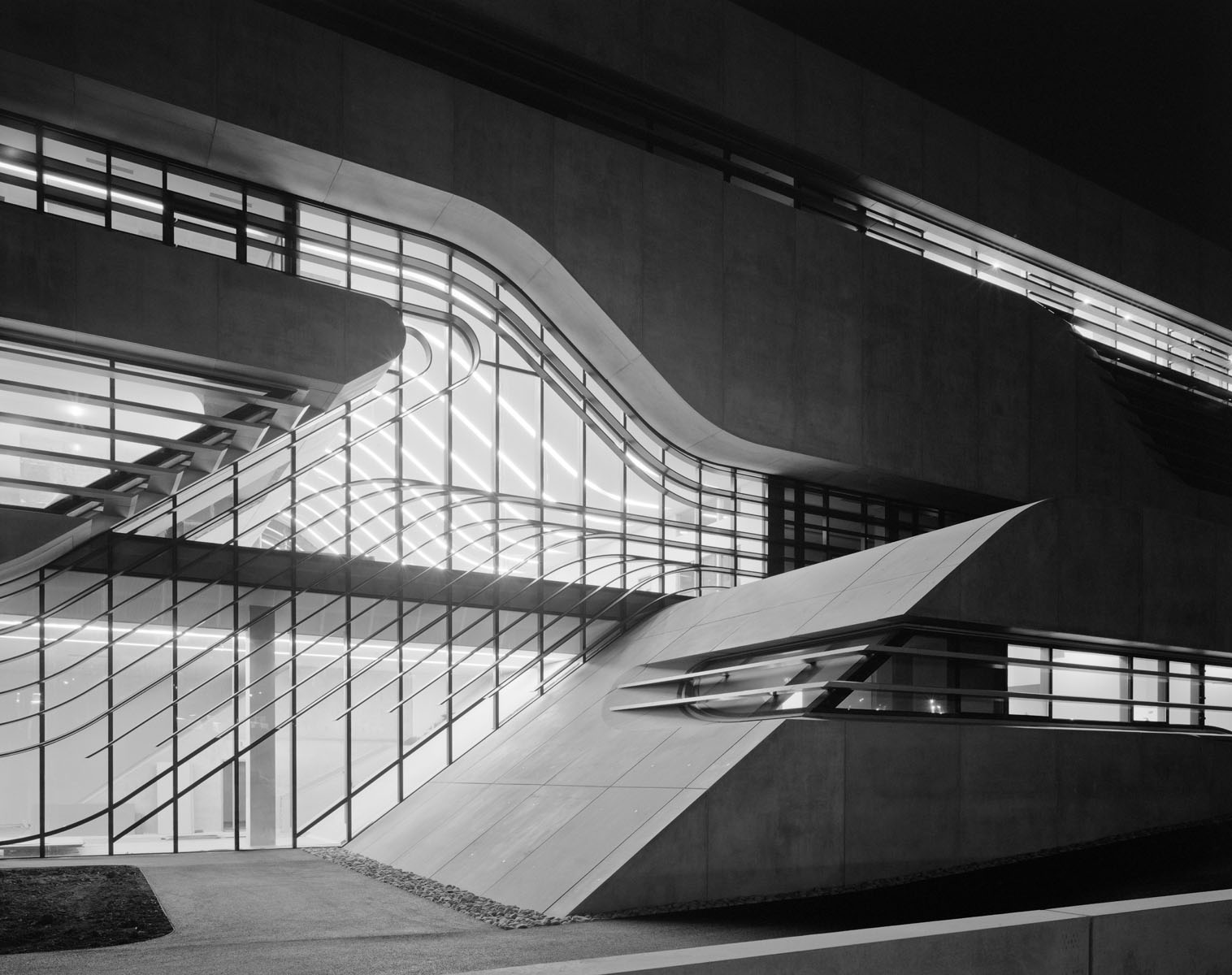 Zaha Hadid
Dame Zaha Hadid, the Iraqi-born British architect, consistently pushed the boundaries of architecture and design. She was described by The Guardian as the 'Queen of the curve', who "liberated architectural geometry, giving it a whole new expressive identity." Hadid never allowed herself to be defined by her background or her gender. "I am non-European, I don't do conventional work and I am a woman," she once said. "On the one hand all of these things together make it easier—but on the other hand it is very difficult." In 2004, she was the first woman to win the Pritzker Prize, architecture's Nobel. She received the UK's most prestigious architectural award, the Stirling Prize, in 2010 and 2011. She was made a Dame by Elizabeth II for services to architecture, and in 2015 she became the first woman to be awarded the Royal Gold Medal from the Royal Institute of British Architects. She passed away last year at the age of 65. Learn more.
---
Fashion Luminaries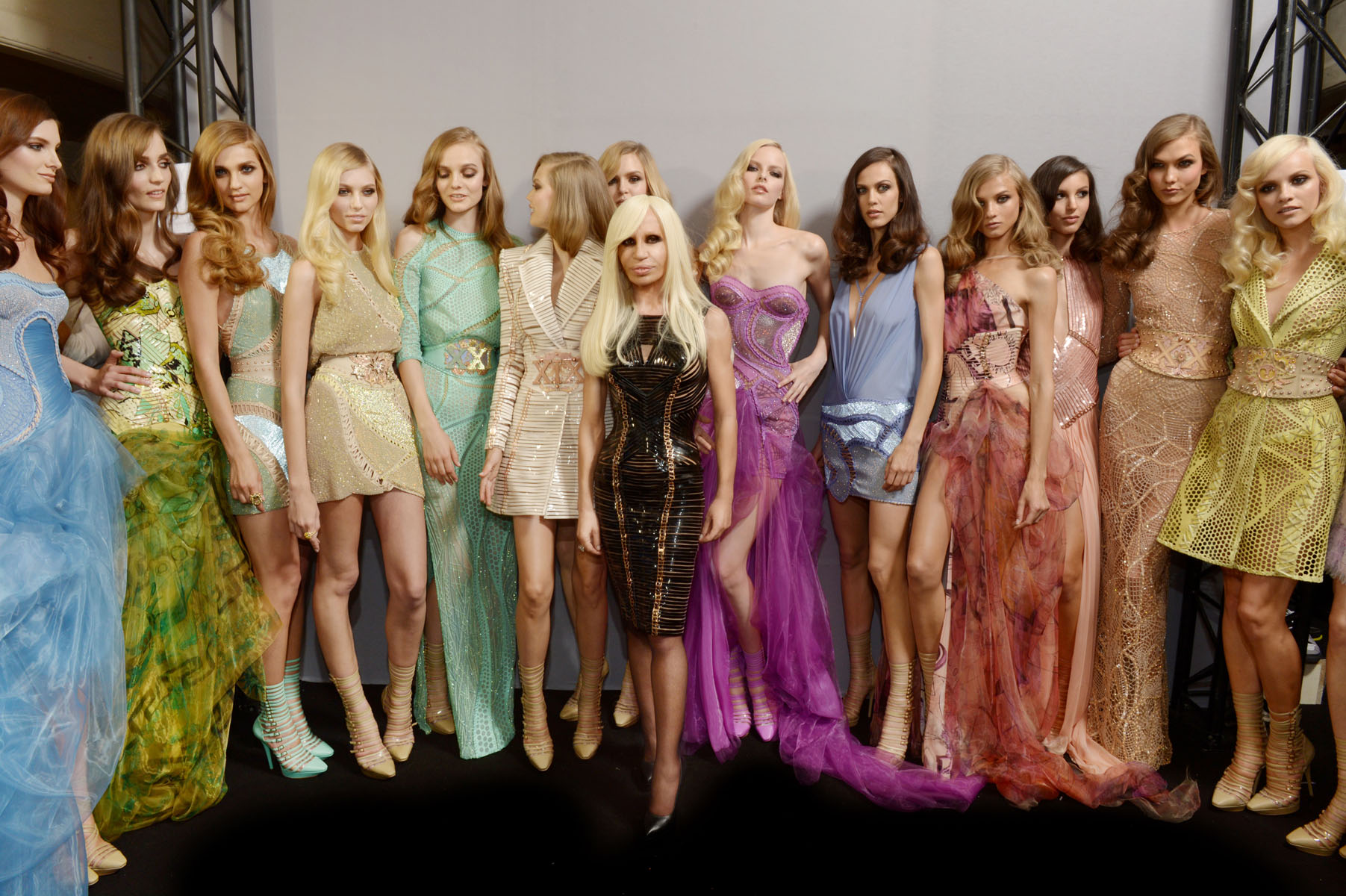 © Stefano Guindani/SGP
Donatella Versace
Donatella Versace went to work for her older brother, budding fashion designer Gianni Versace, in the late 1970s, serving as his muse and adviser. By the time of his death in 1997, Donatella had already taken a leading role in the business. "The last two years of Gianni's life, I was going up into his apartment, showing him the work, getting the approval from him, but I ran the company because he wasn't showing himself. It was like a year and a half I did everything," she told New York magazine. This made Donatella the natural choice to take over as creative director of the Versace Group. Since then, she has catapulted the brand into popular culture, cementing Versace as a go-to label for A-list celebrities. Learn more.
---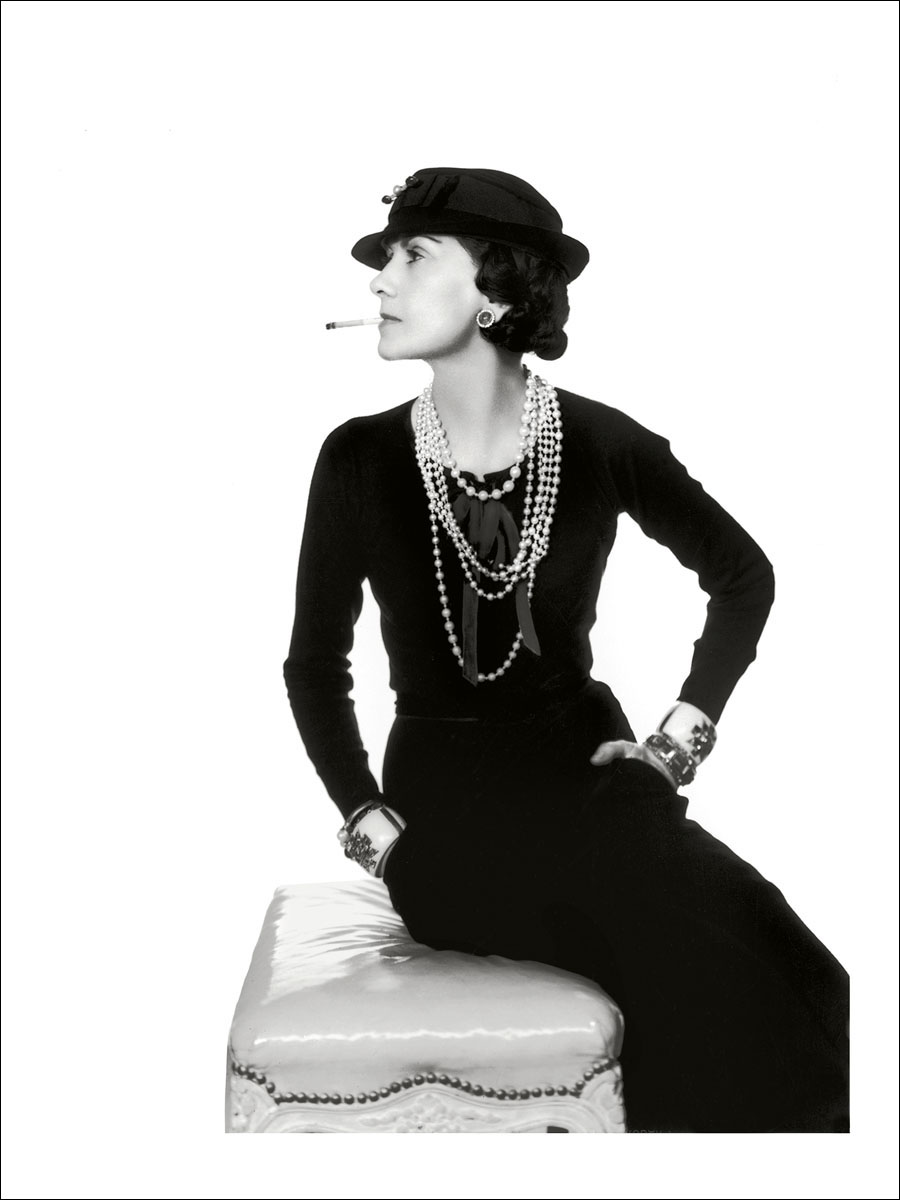 © Man Ray Trust/Adagp, Paris [2016]
Coco Chanel
Born in 1883 France, Coco Chanel was raised in an orphanage where she was taught to sew. Her first taste of clothing success came from a dress she fashioned out of an old jersey. As more and more women asked where she got the dress, she offered to make one for them. Chanel opened her first clothes shop in 1910 where she launched her first perfume and introduced the Chanel suit and the little black dress. She never married, having once said: "I never wanted to weigh more heavily on a man than a bird." Today, her namesake company continues to thrive, believed to generate hundreds of millions in sales each year. Learn more.
---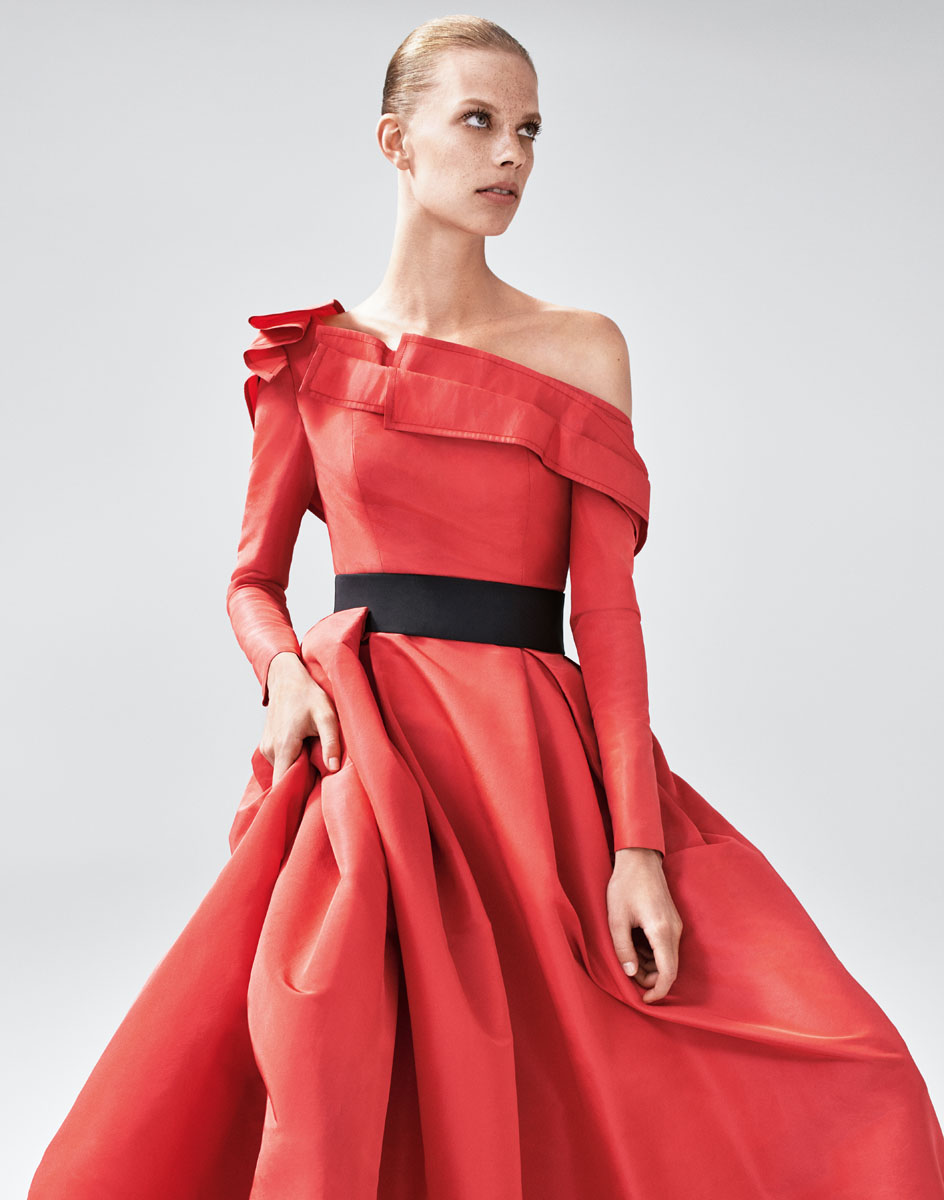 Carolina Herrera
Carolina Herrera, a Venezuelan-American fashion designer, launched her eponymous label in 1981. Despite not having any training as a designer, her business grew rapidly and the socialites who knew her became some of her first devoted customers. Thirty-five years later, her gowns are favored by First Ladies (from Jackie Kennedy to Michelle Obama), celebrities (Renee Zellweger, Tina Fey, Penelope Cruz), and international royalty. Herrera has won many awards, including the 2004 CFDA Womenswear Designer of the Year award and their Geoffrey Beene Lifetime Achievement Award in 2008. Learn more.
---
The Unknown
It was not only famous names and faces that fought for women's liberation from a patriarchal society and to a place in written history. Thousands, if not millions, of unknown women fought against the expected—and dictated—norms of their times, allowing future generations to revel in freedoms not previously seen by those who came before them. Whether taking a stance politically, like lesbians who refused to hide during the deeply closeted "dark ages," or women rebelling in their everyday lives with "unconventional" activities such as swigging booze, boxing, playing football, or shooting arrows guns, these woman fought to be to seen as who they were: individuals.