New Books from Rizzoli: February and March
March 9, 2018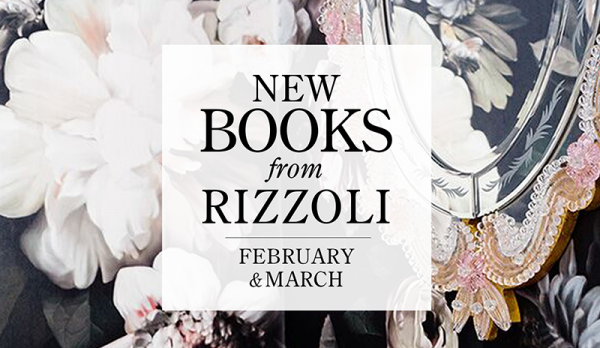 Spring Has Sprung at Rizzoli! We are excited to share with you our new list of books ranging in subjects, such as interiors, fashion, cooking, travel, and art. Check out some of the titles already on sale and those coming in March, and stayed tuned for future emails featuring titles on sale this April, March, and June.
---
INTERIORS AND ARCHITECTURE
---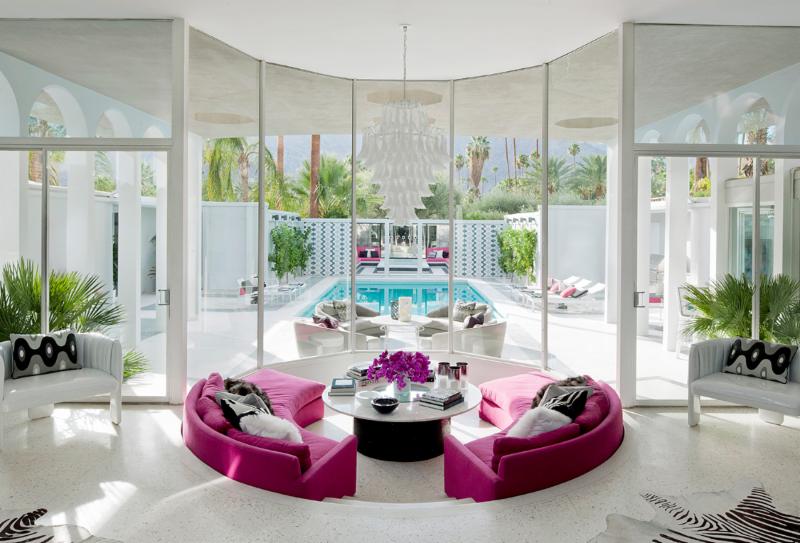 Palm Springs: A Modernist Paradise
Paying homage to the seminal mid-century modern architecture of Palm Springs, this luxurious book showcases historic jet-set homes designed by legendary talents such as Richard Neutra, Albert Frey, and Paul Williams, as well as private residences by today's leading tastemakers.
---
Small Innovative Houses
The most effective and appealing breakthroughs in houses built within the past five years-to make the most of every foot of space.
Creating Beauty: Interiors: Kathryn Scott
The first book from acclaimed Brooklyn-based interior designer Kathryn Scott, whose handcrafted interiors evoke a sense of serenity, harmony, and simplicity.
Your Home, Your Style: How to Find Your Look & Create Rooms You Love
The first book from the style director for the popular home decor site Joss & Main is a lively, chic road map to finding and implementing your style at home.
---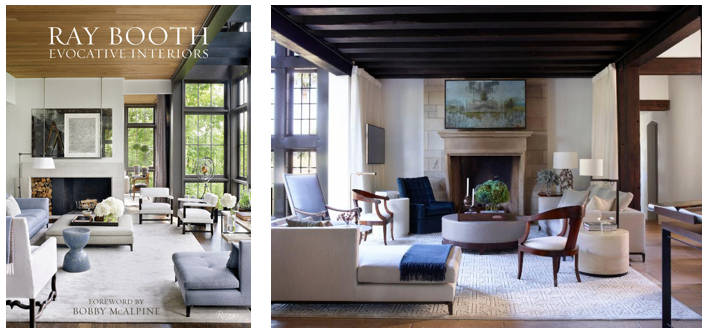 Ray Booth: Evocative Interiors
Trained as an architect, designer Ray Booth's distinctively elegant, strikingly evocative spaces exude modernism while reflecting a sense of place and history. Booth's creativity is palpable in spectacular homes demonstrating his ability to harmonize open-plan interiors with the surrounding landscape.
---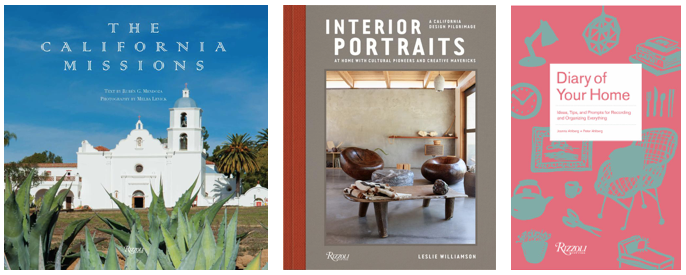 The California Missions
Magical spaces rich in history, the missions of California, featured here in all-new photography, invite reverie and hint of romance.
Interior Portraits
Acclaimed photographer, author, and Bay Area native Leslie Williamson returns to her roots with a tribute to the most fertile soil for creativity: California.
Diary of Your Home: Ideas, Tips, and Prompts for Recording and Organizing Everything
This stylish home journal, complete with practical tips, checklists, and list prompts, is an indispensable resource for running the home.
---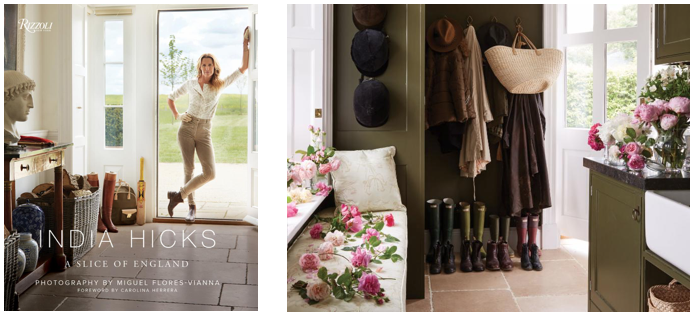 India Hicks: A Slice of England
A follow-up to India Hicks's New York Times bestselling book, India Hicks: Island Style, India Hicks: A Slice of England is the designer's exploration of her British heritage and how she has expressed it in her newly finished English country house in Oxfordshire.
---
FASHION
---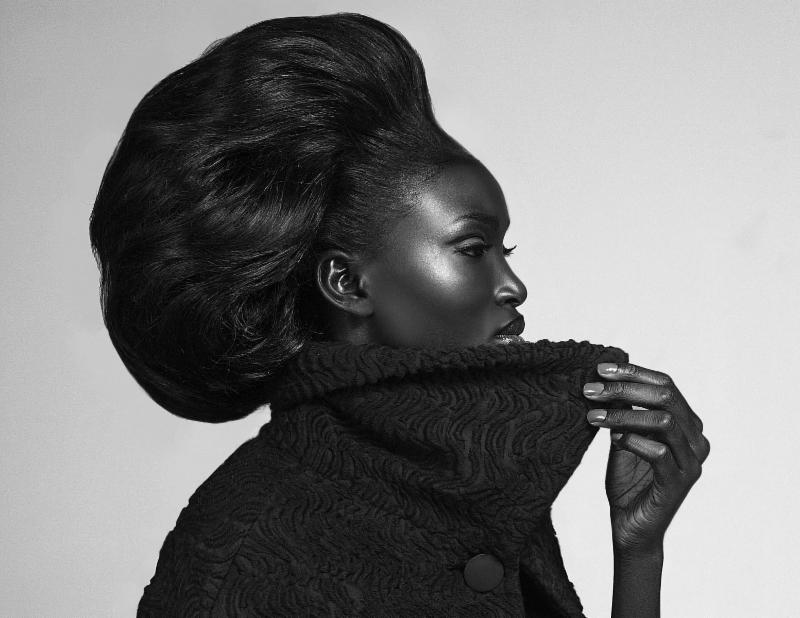 How to Slay: Inspiration from the Queens and Kings of Black Style
An inspirational journey through black fashion in America from the twentieth century to the present, featuring the most celebrated icons of Black style and taste.
---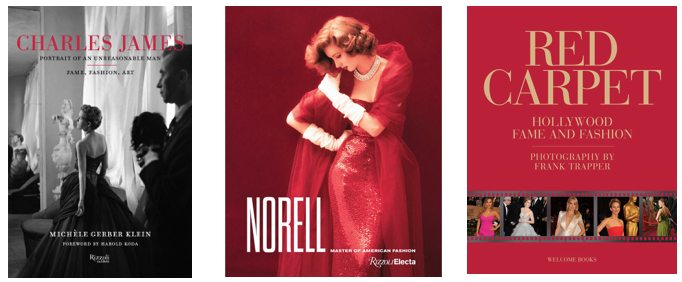 Charles James: Portrait of an Unreasonable Man: Fame, Fashion, Art
Inspired by the discovery of long-overlooked interviews conducted just before his death, this is the first biography of the visionary fashion designer Charles James.
Norell: Master of American Fashion
The first book dedicated to the career and creations of esteemed fashion designer Norman Norell, the man hailed as the "Dean of American Fashion" by the New York Times.
Red Carpet: Hollywood Fame and Fashion
An all-new edition of the popular book that provides an unending runway show of movie stars posing in fabulous gowns and high fashion.
---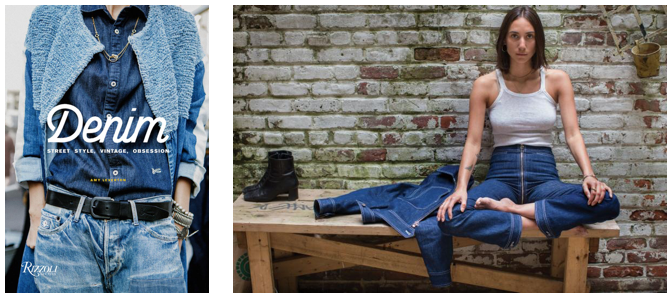 Denim: Street Style, Vintage, Obsession
This street-style bible takes a chic and sexy look at the aesthetic power of blue jeans, featuring stylish women around the world wearing their favorite denim in their own unique way.
---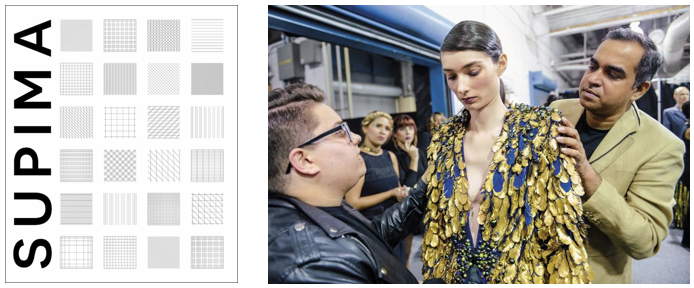 Supima: World's Finest Cottons
This comprehensive monograph celebrates the history and fashion collaborations of Supima, America's most luxurious cotton.
---

Dior Images: Paolo Roversi
A stunning visual tribute to Italian photographer Paolo Roversi's celebrated images for the house of Dior.
Olivier Theyskens: She Walks in Beauty
The first complete monograph on Olivier Theyskens surveys his twenty-year career and documents the highly anticipated return of his eponymous label.
Pomellato: Since 1967
Celebrating the Milanese house of Pomellato's fiftieth anniversary, this book explores its signature vibrant jewels through the lens of 1967, the year of its founding.
---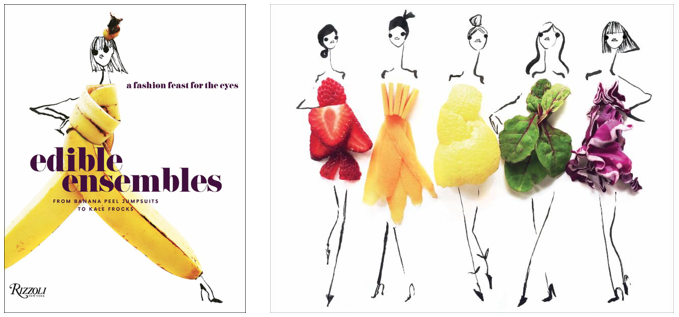 Edible Ensembles: A Fashion Feast for the Eyes, From Banana Peel Jumpsuits to Kale Frocks
Gretchen Roehrs's art uses line drawings along with perfectly placed foods to represent the forms, colors, and textures of fashionable clothing: the result is stylish ensembles that would not be out of place in fashion magazines and look good enough to eat!
---
ART
---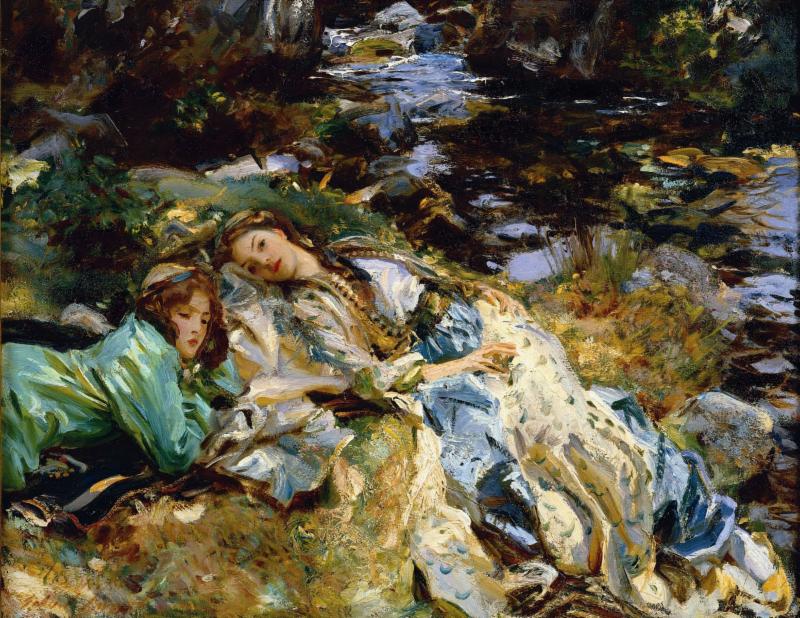 Sargent: The Masterworks
A lush new volume devoted to the best works by beloved American Impressionist and portraitist John Singer Sargent, whose dazzling use of light and color depicts modern subjects with arresting intimacy.
---

Fired Up! Ready to Go!: Finding Beauty, Demanding Equity: An African American Life in Art. The Collections of Peggy Cooper Cafritz
This volume features 200 works by artists of color from Peggy Cooper Cafritz's collection that was lost in a fire, as well as important contributions by preeminent curators and artists.
John Ashbery: They Knew What They Wanted: Collages and Poems
Considered the most important poet in America today, Ashbery creates collage both in his poetry and as visual art. This beautiful volume features Ashbery's collage work in both media.
Faberge: Treasures of Imperial Russia: Faberge Museum, St. Petersburg
A lavish volume on the most complete Fabergé collection in the world, with many pieces rarely seen before.
---

Don't Sleep: The Urgent Messages of Oliver Munday
Whip-smart, and with a ripped-from-the-headlines attitude, this book is a call to arms, demonstrating the unique ability of graphic design to speak truth to power.
Brand New: Art and Commodity in the 1980s
An eye-opening book about the 1980s New York art scene, its far-reaching effects on contemporary art, and the rise of some of the biggest names in the art world today.
Laurie Anderson: All the Things I Lost in the Flood
An icon of performance art and the indie-music world, this is the first book on the artist's full career to date, as curated by the artist herself.
---
COOKING AND ENTERTAINING
---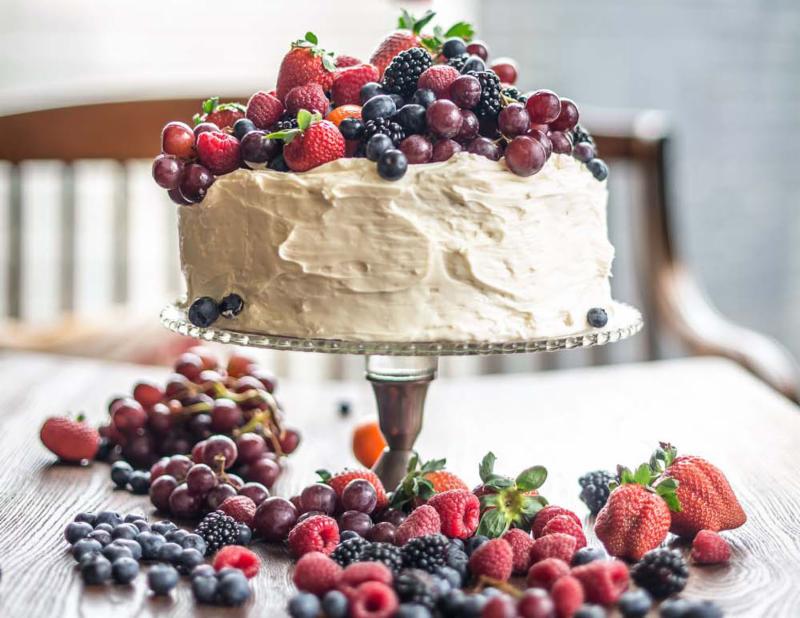 The L.A. Cookbook: Recipes from the Best Restaurants, Bakeries, and Bars in Los Angeles
From Boyle Heights to Malibu, Los Angeles is the most exciting food city in the United States. These 100 recipes from L.A.'s best chefs transport the California Dream to your table.
---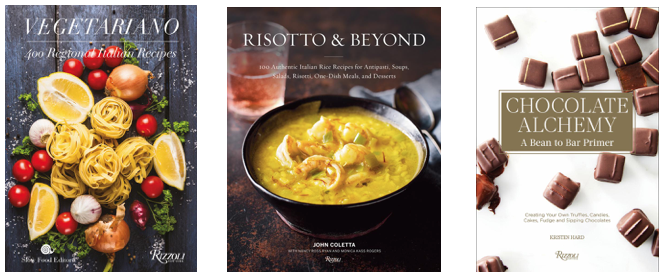 Vegetariano: 400 Regional Italian Recipes
Unmatched in authenticity and scope, this celebration of vegetarian Italian cooking from Slow Food draws on traditional recipes, from the Alps to the tip of the boot and the islands.
Risotto and Beyond: 100 Authentic Italian Rice Recipes for Antipasti, Soups, Salads, Risotti, One-Dish Meals, and Desserts
From acclaimed Chicago chef and restaurateur John Coletta comes a recipe collection focusing on a relatively unexplored area of Italian cuisine–rice cookery.
Chocolate Alchemy: A Bean-To-Bar Primer
Finally, the first book to reveal the complete bean-to-bar process of creating chocolate from scratch in your own kitchen, plus over 100 recipes for delectable cacao treats.
---
TRAVEL
---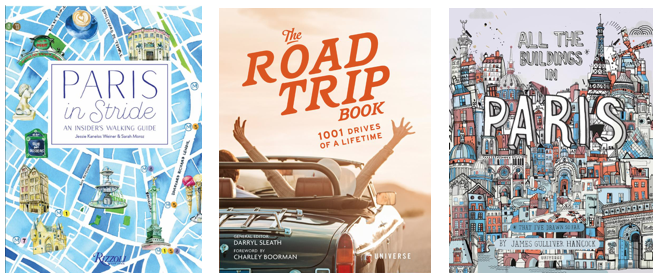 Paris in Stride: An Insider's Walking Guide
A local's treasure map to the sites where Parisians know to go to be oh-so-Parisian.
The Road Trip Book: 1001 Drives of a Lifetime
The world's superlative road trips-scenic, thrilling, and memorable–in both natural and urban settings.
All the Buildings in Paris: That I've Drawn So Far
From the author/illustrator of the hugely popular All the Buildings in New York, this is a charmingly illustrated journey to Paris, told one building at a time.
---
HUMOR AND GIFT
---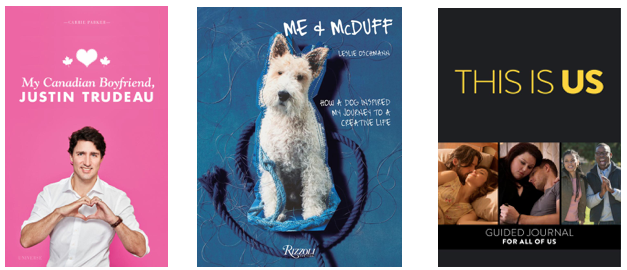 My Canadian Boyfriend, Justin Trudeau
A celebration of the man, the myth, and the meme that is everyone's political crush.
Me & McDuff: How a Dog Inspired My Journey to a Creative Life
Eat Pray Love meets Beloved Dog in this gift book about how an artist discovered an authentic, creative life–thanks to an adventurous dog.
This Is Us: A Guided Journal For All of Us
Based on the breakout hit television show, this guided journal provides a framework for families to document their own unique journeys.