October Releases from Rizzoli Books
October 17, 2018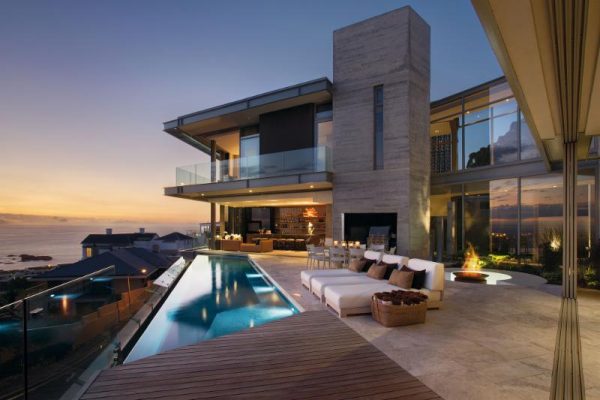 October is crisp days and cool nights, a time to curl up around the dancing flames and sink into a good book.
—John Sinor
October brings a whole new crop of titles from renowned interior designers and architects, celebrated artists, fashion designers and influencers, and esteemed chefs.
Photograph from Houses by the Shore
---
INTERIOR DESIGN & ARCHITECTURE
---
Houses by the Shore: At Home With The Water: River, Lake, Sea
Thirty-five spectacular recently completed houses overlooking sea, lake, river, and ocean, selected for beauty and variety across the globe.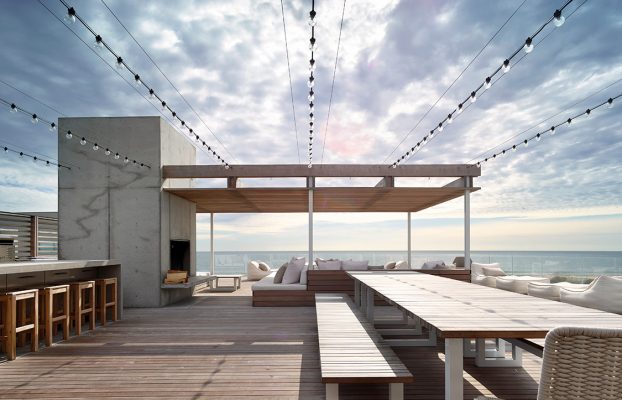 ---
Architectural Digest: Autobiography of a Magazine 1920-2010
The rise of interior design, as seen through the eyes of Architectural Digest.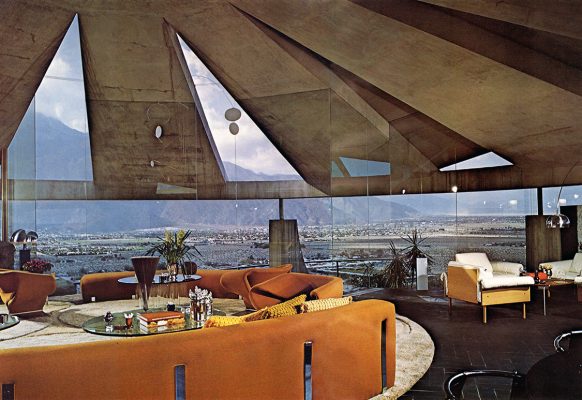 ---
Equestrian Life: From Riding Houses to Country Estates
Upscale country living in England, Scotland and Ireland that combines all the signature elements of an equestrian-centered life.
Personal Space: Trip Haenisch
The sophisticated yet effortlessly laid-back West Coast homes designed by interior designer Trip Haenisch.
Vincent Darré: Surreal Interiors of Paris
This volume offers a fanciful look into Vincent Darré's unique universe of artful interiors.
---
Mark Foster Gage: Projects and Provocations
Gage, a pioneer of the digital avant-garde in architecture and design, presents ideas and built work in his first monograph.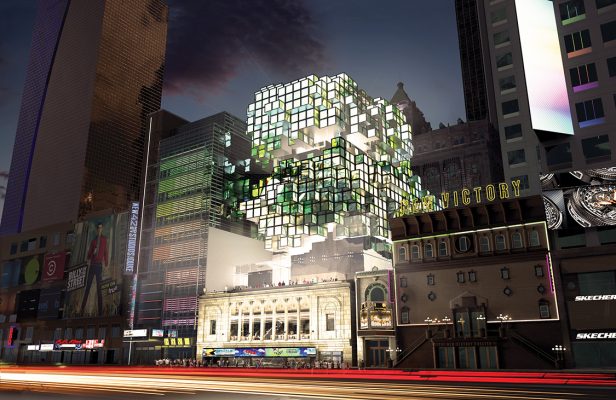 ---
Steven Gambrel: Perspective
Steven Gambrel's home interiors that unite his classical approach with contemporary touches and vibrant color.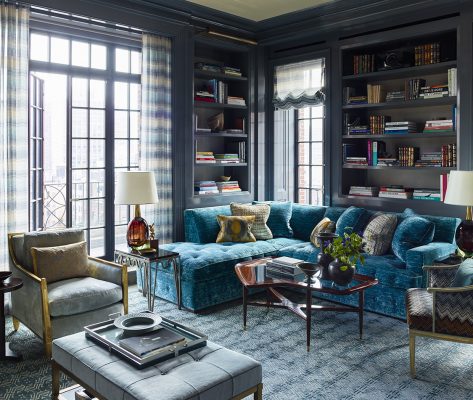 ---
New York Splendor: The City's Most Memorable Rooms
Design authority Wendy Moonan takes the reader on a tour of some of New York City's finest residential rooms—both past and present.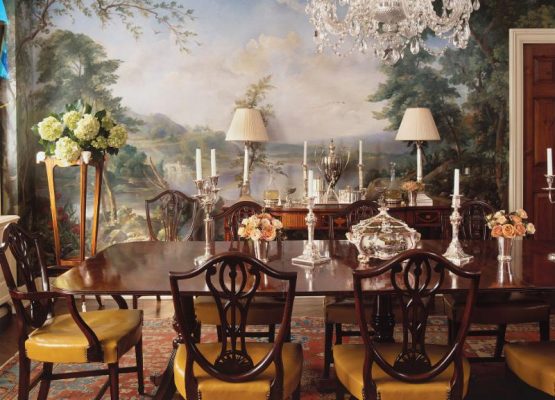 ---
Hollywood Modern: Houses of the Stars: Design, Style, Glamour
This book looks at the intersection of celebrity and design, through the case of twenty-five houses designed by great architects for their informed, trend-setting, and extremely famous clients.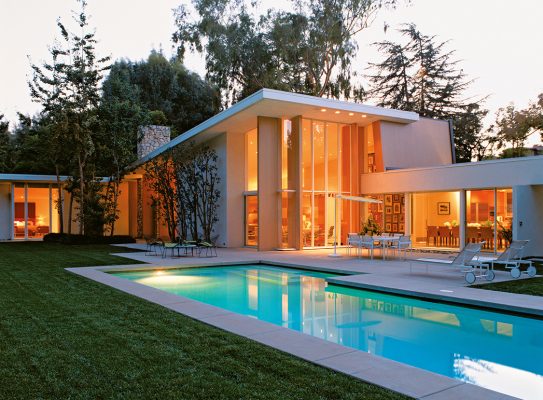 ---
Palm Beach: An Architectural Heritage: Stories in Preservation and Architecture
Palm Beach houses and gardens resplendent with old grandeur yet wonderfully alive for today are the subject of this elegant volume.
Steven Holl: Seven Houses
A close look at seven houses designed by Steven Holl, considered one of America's most influential architects.
Notes on Decor, Etc.
Interior design legend Paul Fortune opens his design portfolio in this monograph-cum-memoir.
---
FASHION & BEAUTY
---
Balenciaga in Black
An in-depth look at Cristobal Balenciaga's masterpieces in black. To Balenciaga, black was an inspiration and a vibrant material that reinforced the simplicity of his cuts.
---
Living Forever Chic: Frenchwomen's Timeless Secrets for Everyday Elegance, Gracious Entertaining, and Enduring Allure
Why French women of a certain age are the consummate hostesses, homemakers, and style icons–and how you can be, too.
When Etudes Become Form: Paris, New York, and the Intersection of Fashion and Art
A comprehensive look at a hot fashion-and-art at collective, documenting its evolution into an arbiter of contemporary cool.
A History of Jewelry: Joseph Saidian & Sons
A unique way of exploring the world of vintage jewelry for experts, newcomers, and anyone with an interest in the topic.
---
Sophie the Parisian: Style Tips From a True Parisian Woman
Dedicated to all women who recognize Frenchwomen as genuine style models, this book is an appealing, pocket-size guide to French style and glamour, with 100 practical and concrete tips and delightful photos and sketches.
---
Alaia
A 20th anniversary edition of the definitive publication on one of the most respected and influential fashion designers of our time.
Martin Margiela: The Women's Collections 1989-2009
A breathtaking survey of 20 years of fashion designs by Martin Margiela.
1000 Tattoos: The Most Creative New Designs from the World's Leading and Up-And-Coming Tattoo Artists
The world's best, most innovative, creative tattoo art.
---
Roland Mouret: Provoke, Attract, Seduce
A highly personal journey through the creative universe of the fashion designer who brought us the galaxy dress-the defining look of the noughties.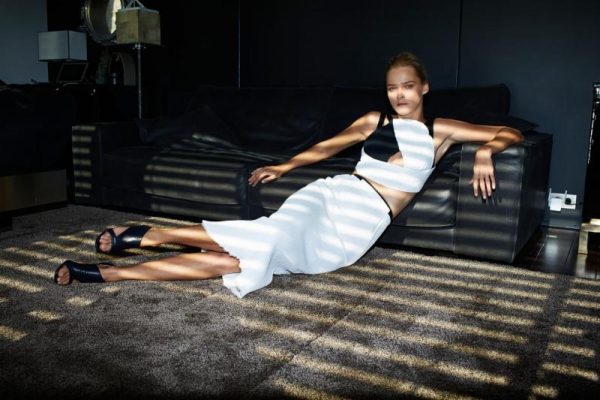 ---
ART & PHOTOGRAPHY
---
Jimmy Nelson Homage to Humanity
Homage to Humanity is not only an oversized book of 525 pages but a completely immersive experience. Prepare to be transported all over the world with Jimmy Nelson as he fulfills his lifelong dream of creating awareness about the world's diversity by photographing its indigenous peoples. This unique, all-immersive experience goes beyond the book with a free app that allows readers to scan all 600 images in the book, unlocking behind-the-scenes videos and a complete 3-dimensional virtual reality experience.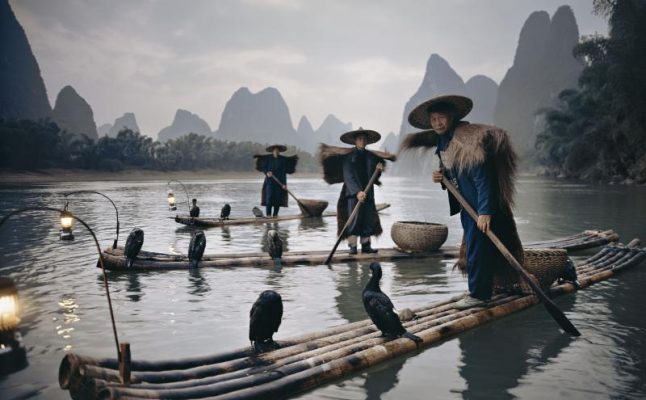 ---
Friedrich Kunath: I Don't Worry Anymore
The first major monograph devoted to the witty paintings and sculpture of Los Angeles-based artist Friedrich Kunath.
Frederic Church's Olana on the Hudson: Art, Landscape, Architecture
A look inside Olana, one of America's greatest estates, designed and built by the Hudson River School painter Frederic Church.
Henry Taylor
Legendary artist Henry Taylor's first major monograph chronicles his life and work—the "visual equivalent of the blues."
---
I Too Sing America: The Harlem Renaissance at 100
A major survey on the visual art and material culture of the Harlem Renaissance.
Monsters and Myths: Surrealism & War in the 1930s and 1940s
A survey of Surrealist masterworks of the 1930s and 1940s by artists such as Salvador Dalí, Joan Miró, Max Ernst, and André Masson.
Leonardo da Vinci: A Life in Drawing
This comprehensive collection of Leonardo da Vinci's drawings provides an intimate look at the mind and hand of the genius.
---
Point of View: Me, New York City, and the Punk Scene
A new collection of unseen photographs of New York City's 1970s punk heyday, by one of the icons of the city's golden age of new wave, Blondie's Chris Stein.
Modern Monarchy: The British Royal Family Today
Photographer Chris Jackson has been by the Royal family's side for the past fifteen years, resulting in an unparalleled photographic archive of the evolving British Royal family.
Ryan McGinley: Mirror Mirror
Ryan McGinley asks his friends and colleagues to take the camera into their own hands to explore their own image.
---
Oliver Jeffers: The Working Mind and Drawing Hand
Artist Oliver Jeffers gives readers an unprecedented and intimate window into his creative process, weaving his popular works with never-before-seen art and illustrations, alongside his personal story of how he came to art, his love of books, and his bookmaking, fashioned from his personal sketchbooks.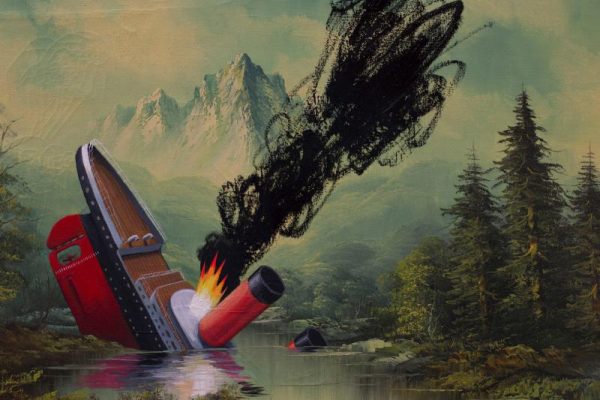 ---
The Family of Hummingbirds: The Complete Prints of John Gould
The definitive collection of hummingbird illustrations by 19th-century naturalist painter John Gould, the "British Audubon"..
African Menagerie: A Celebration of Nature
One of the largest and most ambitious paintings in the history of wildlife art reproduced in exquisite detail in this oversize volume with gatefolds.
Design: Vignelli: Graphics, Packaging, Architecture, Interiors, Furniture, Products
This landmark volume is devoted to Massimo and Lella Vignelli's influential work produced from their New York headquarters since the 1960s.
---
COOKING & ENTERTAINING
---
Table Tales: The Global Nomad Cuisine of Abu Dhabi
For all food and travel lovers, this unique cookbook is the first to present Abu Dhabi as a culinary crossroads where the global goes local.
Melt, Stretch, & Sizzle: The Art of Cooking Cheese: Recipes for Fondues, Dips, Sauces, Sandwiches, Pasta, and More
Dozens of deliciously indulgent hot cheese dishes, tips on selecting the best cheeses, tasting notes, wine and beer pairings, and more expert knowledge.
Choose Your Wine In 7 Seconds: Instantly Understand Any Wine with Confidence
For anyone who feels intimidated in a wine shop, this guide simplifies choosing wine in an easy-to-use system of pictograms.
---
TRAVELING & OUTDOORS
---
The Bucket List: Wild: 1,000 Adventures Big and Small: Animals, Birds, Fish, Nature
The most complete life list yet to the world's best places to see wildlife—both on and off the beaten path–from bird watching in the Costa Rican cloud forest and floating among the corals in the Maldives to volunteering at wild animal rescue groups or caring for injured endangered rhinos in South Africa.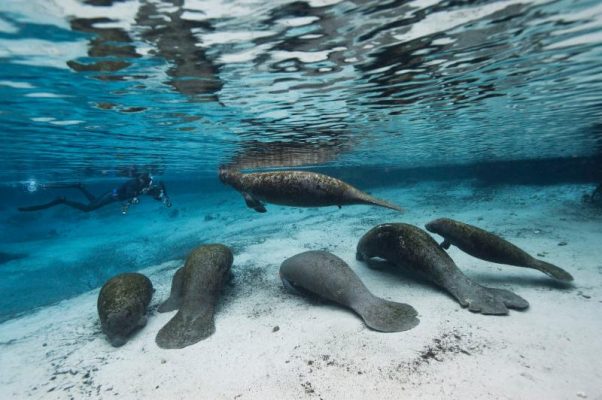 ---
101 Art Destinations in the U.S: Where Art Lives Coast to Coast
An art lover's bucket list of must-see artworks and art featuring the best mix of museums, artists' studios, murals, sculpture parks, and more.
Cycling Paradises: 100 Bike Tours of the World's Most Breathtaking Places to Pedal
Dramatic and panoramic, these are the best routes to ride on two wheels whether you are a passionate newbie or a seasoned pro.
Japanese Steel: Classic Bicycle Design from Japan
The first book to chronicle the golden age of Japanese bicycle design.