Bravo's "Million Dollar Decorator"—featuring Rizzoli authors Mary McDonald and Martyn Lawrence-Bullard—debuts Tuesday, May 31st!
May 26, 2011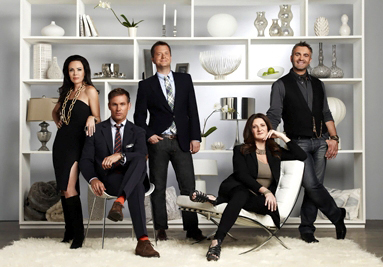 "Millions of dollars and out-sized egos are constantly on the line as Bravo gives viewers an unprecedented look into the exclusive and affluent world of high-end interior designers in Million Dollar Decorators. The network's latest docu-series follows five of the most sought-after interior decorators as they navigate the high-pressured design industry for their wealthy, famous, and extremely demanding clients. From a $20 million estate in La Jolla to the Osbourne's new Hollywood apartment, viewers will get an all-access pass inside some of the most stunning homes in the world."
Million Dollar Decorators features interior designers and Rizzoli authors Mary McDonald and Martyn Lawrence-Bullard, among others. The show will explore their work and personal lives, as well as a behind-the-scenes look at their Rizzoli books, including the making of Martyn Lawrence-Bullard's forthcoming Fall 2011 book and book signings for Mary McDonald's book.
Take a sneak peek at this surefire hit:
Meet Mary McDonald
Stressing over the Osbourne's Pad with Martyn Lawrence-Bullard
Check out Bravo's website for more information on show times and channel listings.