New Fall Books are Here!
August 31, 2021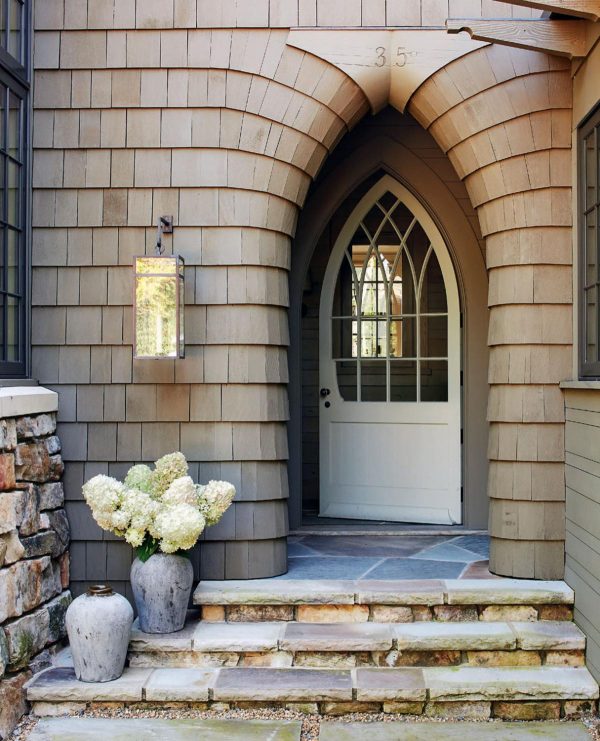 September is here and it brings with it a change in season, a return to our normal routine, and, most importantly, new books from Rizzoli! We're excited to share titles from art, fashion, design, and culinary notables, all filled with inspiration and expertise. See our September releases below and stay tuned to learn about our other books on sale throughout the season.
Image from Finding Home: The Houses of Pursely Dixon
Photo: William Abranowicz
---
INTERIORS & ARCHITECTURE
---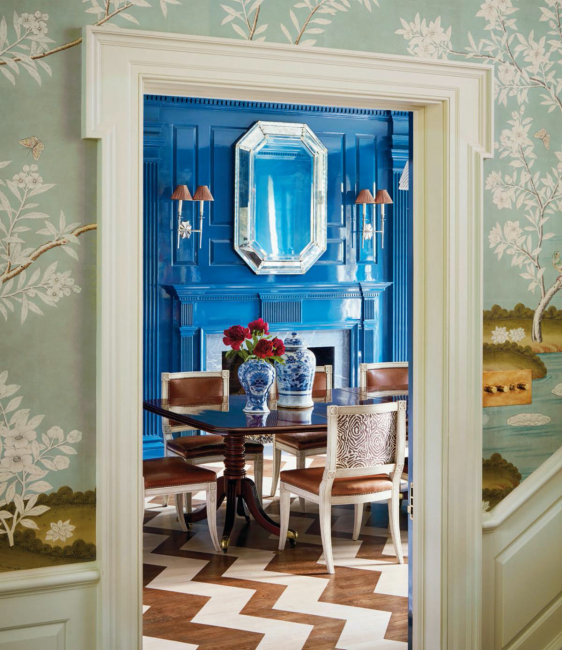 From The Well-Loved House
Photo: Thomas Loof
---


In her first book, Elle Decor A-List decorator Ashley Whittaker shares the secrets of her colorful, pattern-filled classic rooms.
The first book from the acclaimed Australian interior designer known for her fresh interiors that evoke luxurious ease and coastal elegance.
---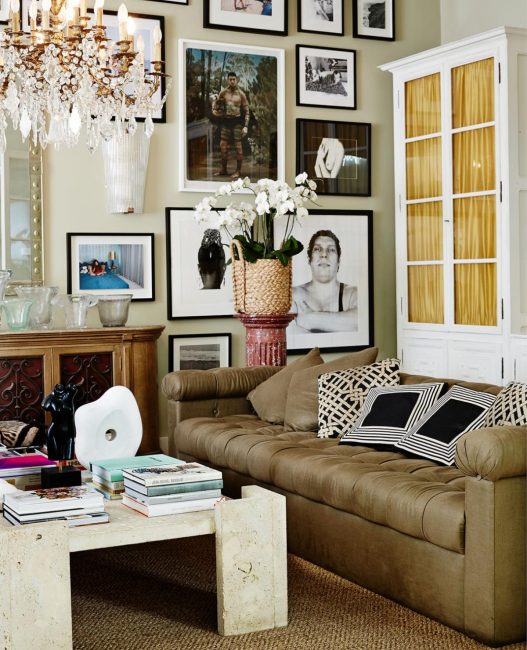 From Tamsin Johnson
Photo: Sean Fennessy
---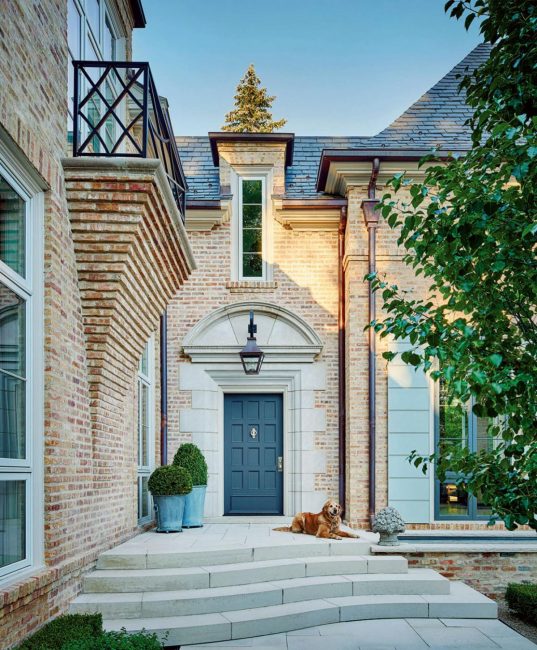 From Finding Home: The Houses of Pursely Dixon
Photo: Michael Robinson
---


In their first book, acclaimed architects Ken Pursley and Craig Dixon explore how to create gracious homes with welcoming entryways, soulful interiors, inviting porches, and ebullient gardens.
The first book on the work of Steven Volpe, a designer acclaimed for his grand-scale, bespoke interiors and his impeccable craftsmanship that blurs the line between art and furnishings.
---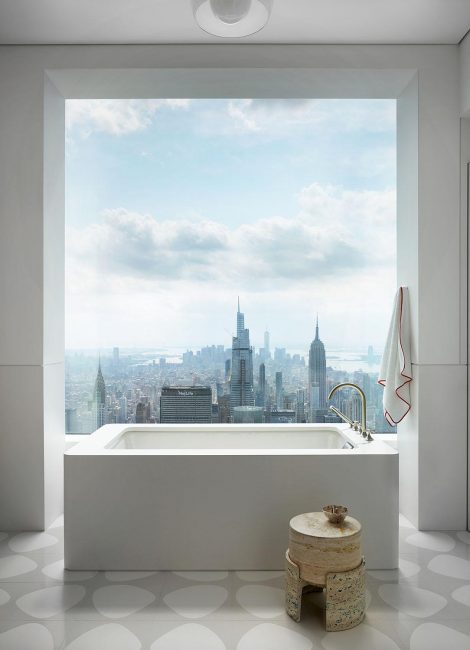 From Steven Volpe: Rooms
Photo: Stephen Kent Johnson
---


New homes from London-based architect John Simpson, one of the world's leading practitioners of New Classicism.
The fascinating story behind the revival of an ancient Italian castle and its enduring way of life.
---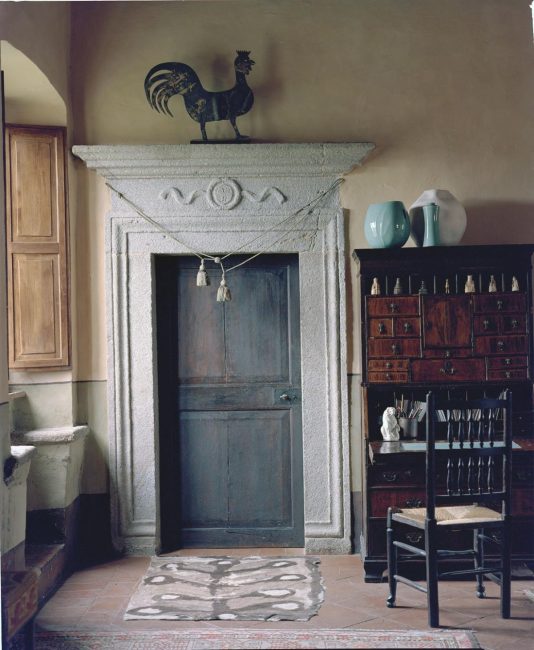 From A Tuscan Adventure
Photo: Michael Woolley
---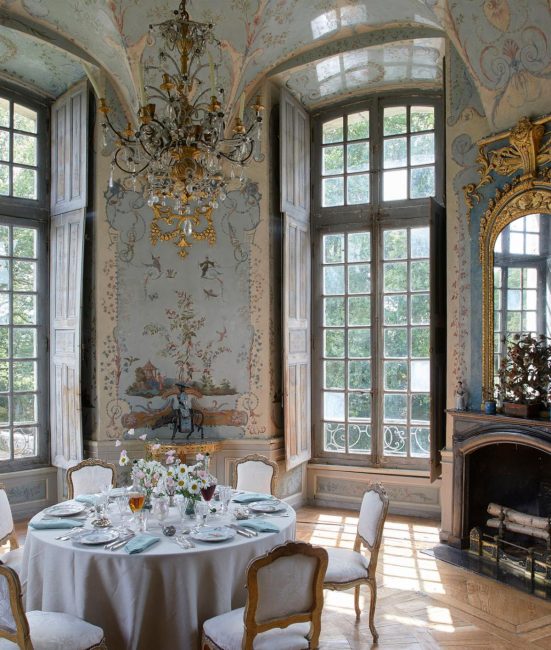 From Château de Haroué
Photo: Miguel Flores-Vianna
---


A dazzling tour of Château de Haroue, the epitome of French style and one of today's must-see examples of vibrant 18th-century architecture and design.
The French design duo Gilles & Boissier presents their sumptuously chic interiors and the artistic inspirations behind them.
---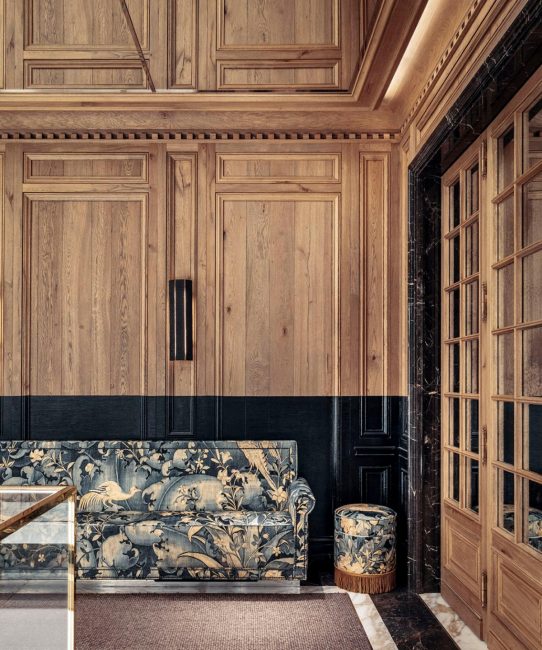 From Gilles & Boissier
Photo: Jérôme Galland
---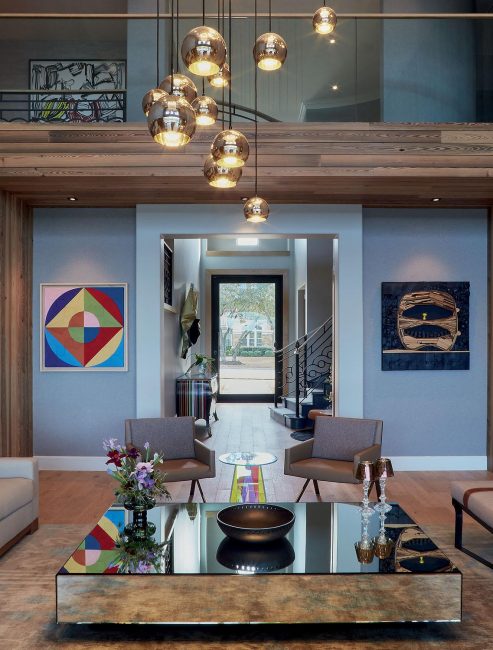 From Interior Affairs
Photo: José Margaleff
---


Works by prominent Mexican interior designer Sofía Aspe, known for creating unique spaces that balance eclectic character with contemporary eras.
This visually stunning volume explores Monticello, both house and plantation, with texts that present a current assessment of Jefferson's cultural contributions.
---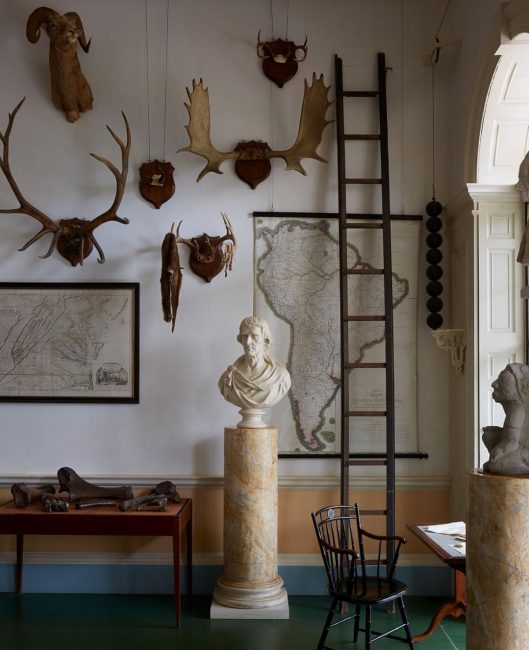 From Thomas Jefferson at Monticello
Photo: Miguel Flores-Vianna
---


This book presents several of celebrated architect Thomas Proctor's California houses that are at once artful and poetic, imaginatively conceived, and beautifully designed.
The mother-and-son founders of Clements Design have mastered interiors of spare sophistication mixed with California ease that are highly sought after by a star-studded clientele.
---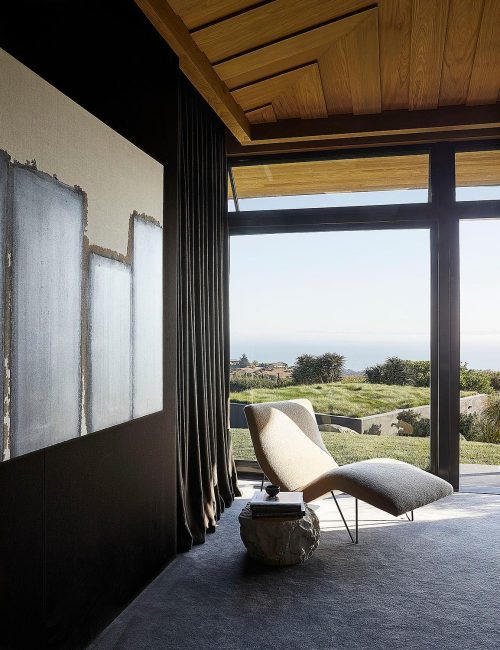 From Eight Homes
Photo: William Abranowicz
---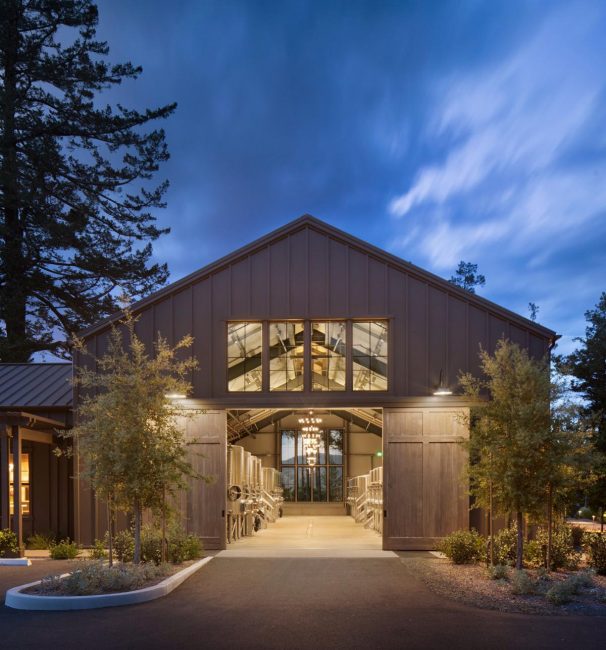 From Wineries of the World
Photo: Paul Dyer
---


Twenty-five beautifully made wineries by contemporary architects the world over illustrate the modern movement toward integrating wine-making with lifestyle and the enjoyment of living.
A powerful study of the Lausanne, Switzerland, building designed by architect Jean-Pierre Dürig and of the power of circles in architecture.
---
COOKING & ENTERTAINING
---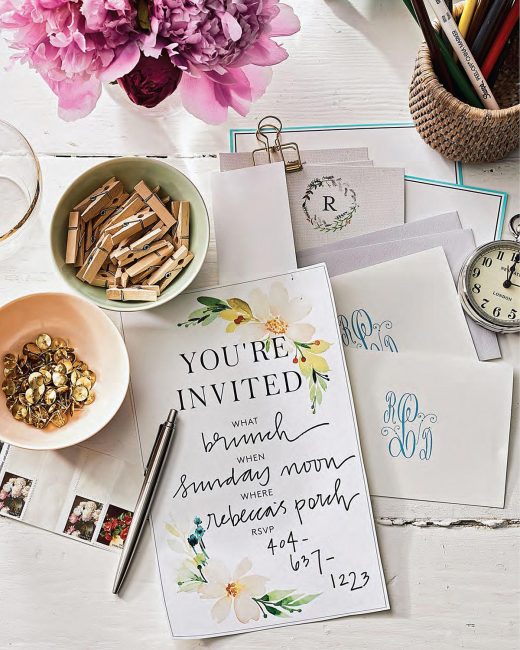 From Y'all Come Over
Photo: Kathryn McCrary
---


This ultimate guide to entertaining with true Southern grace, style, and wit shows readers how to make every moment delicious, comfortable, and unforgettable.
Inspiring ideas for hosting a spectacular wedding from the experts of Relais & Châteaux, the world's finest hotel and restaurant association.
---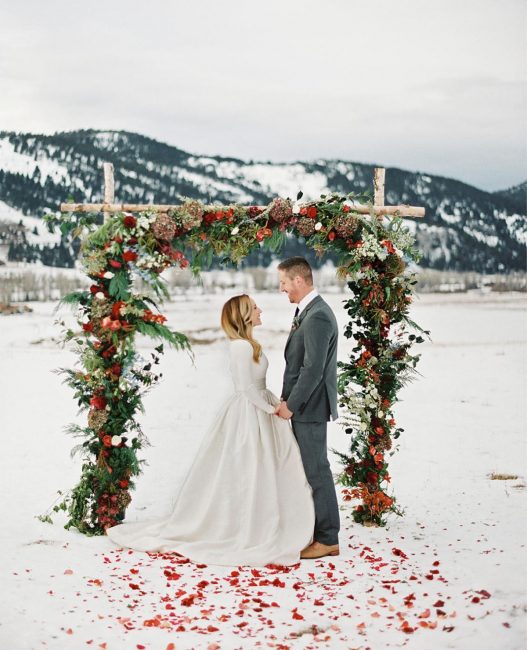 From The Art of the Wedding
Photo: Rebecca Hollis
---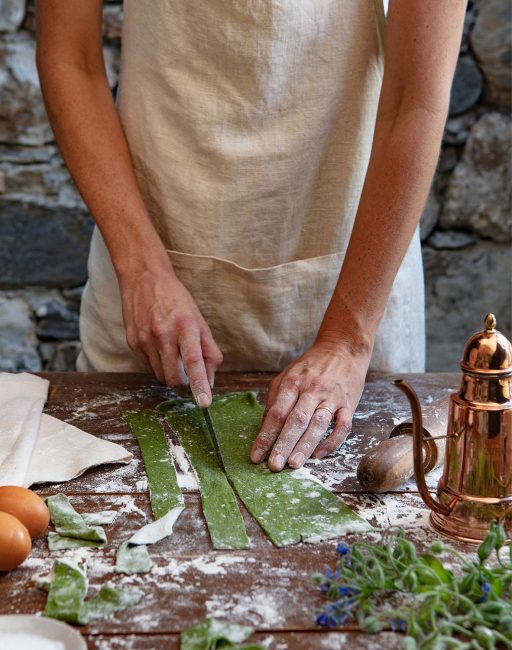 From Liguria: The Cookbook
Photo: Emilio Scoti
---


This book presents the cuisine of Liguria full of dishes that are inventive, inherently seasonal, waste-conscious, plant-forward, and geared toward the home cook.
This beautifully designed guide to Vietnamese home cooking and comfort food explores the vibrant, fresh flavors of a cuisine whose popularity is rising rapidly.
---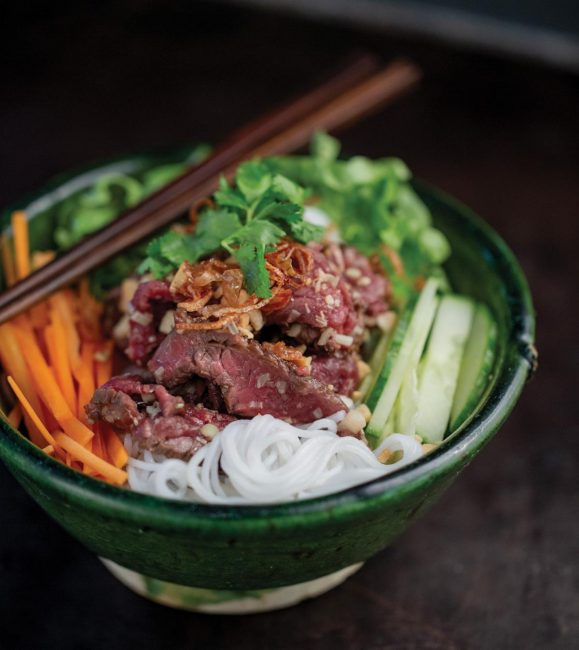 From Tasting Vietnam
---
GARDEN & LANDSCAPE
---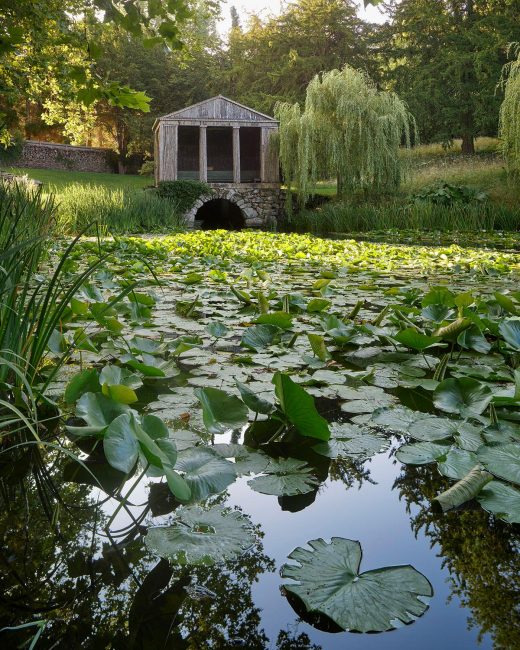 From Humphry Repton
Photo: Joe Cornish
---


A survey of the glorious British landscapes designed by Humphry Repton, whose influence is felt from the rolling meadows of English estates to New York City's Central Park.
Fifty-two parks that have turned despoiled and polluted land (including former factories, railroads, and industrial waterfronts) into dynamic green spaces.
---
FASHION
---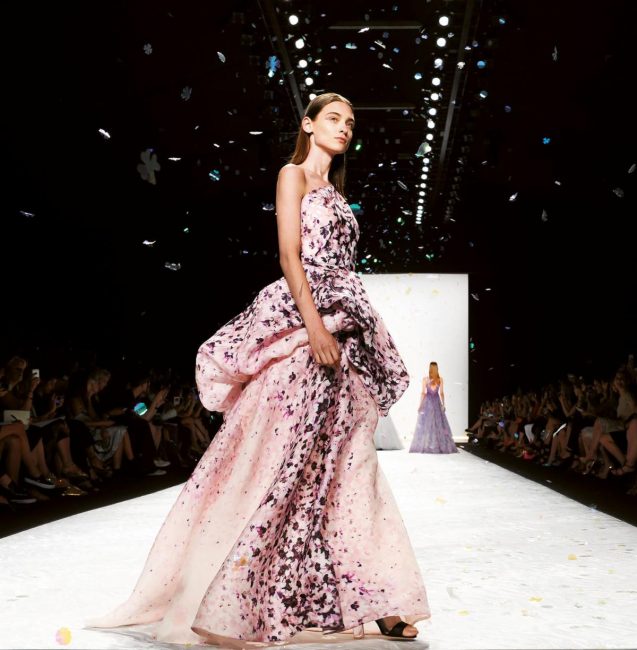 From Monique Lhuillier
Photo: Neil Rasmus/BFA.com
---


This ultra-stylish debut book celebrates the eternally feminine, whimsical, and divinely chic red-carpet dresses and bridal gowns created by one of fashion's foremost designers.
A look at the post-COVID changes happening across the fashion landscape, this book celebrates creators across the country, shining a spotlight on their creativity and paying tribute to the democratization of American fashion.
---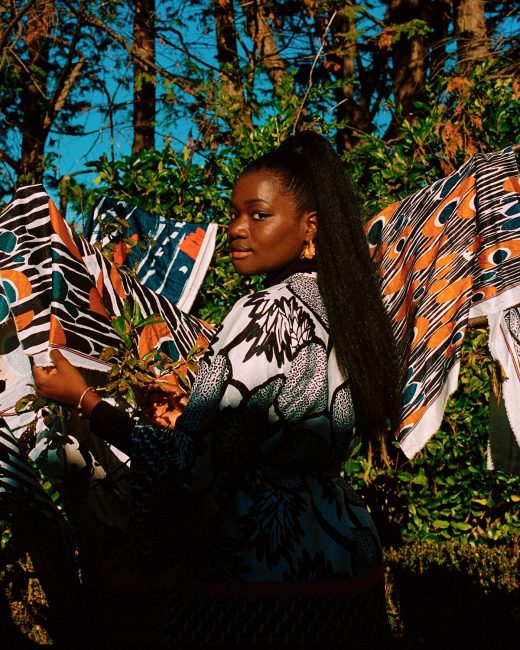 From The United States of Fashion
Designer Diarra Bousso. Photo: Clifford Prince King
---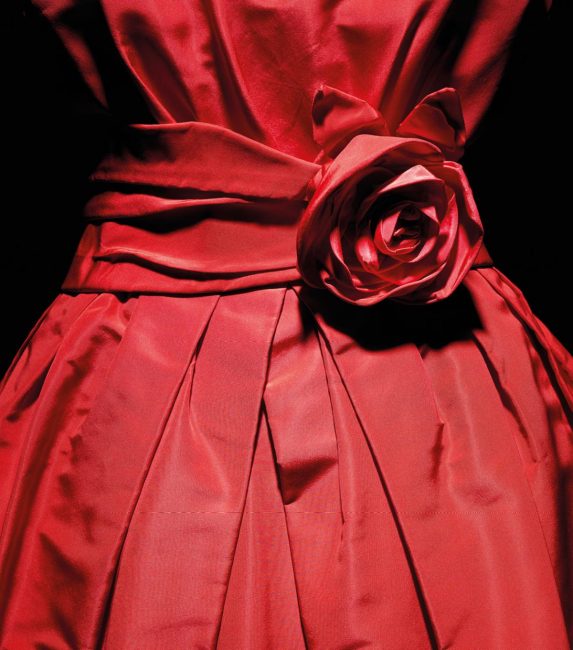 From Dior and Roses
Photo: Laziz Hamani
---


An exquisite look into the legacy of the rose at the House of Dior, from Christian Dior's early passion for gardening to contemporary floral-inspired designs.
Published on the occasion of a retrospective at the Brooklyn Museum, this book celebrates the unique connection between the House of Dior and its legacy in America.
---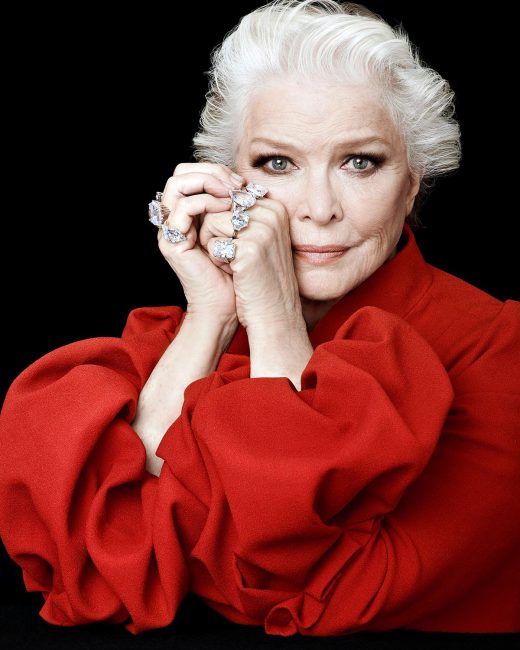 From Persona
Photo: François Nars
---


In this limited edition, François Nars unveils his long-awaited collection of more than 300 new photographs—dramatic and provocative portraits of creative figures of all ages that capture the beauty and essence of each persona.
Celebrating 30 years of Dazed's boundary-pushing storytelling at the forefront of youth culture, this book reveals the past, present, and future of Dazed through its bold cover designs and manifesto-like headlines.
---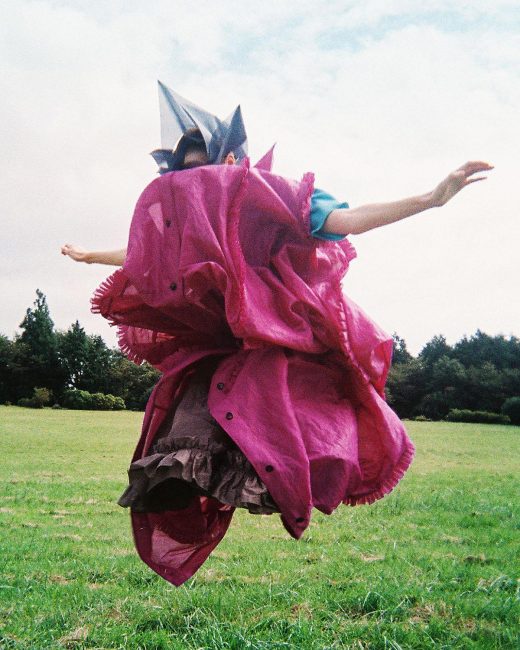 From Anrealage
Photo: Yoshiyuki Okuyama
---


A look at the process of design from Anrealage founder Kunihiko Morinaga's own point of view—illustrating he is at once comfortable with developing technologies and respectful of traditional approaches.
Annotated in his wry, inimitable voice, Juergen Teller presents over three decades of fashion and editorial work in a groundbreaking volume that combines photography, collage, and candid (and often humorous) autobiography.
---
ART
---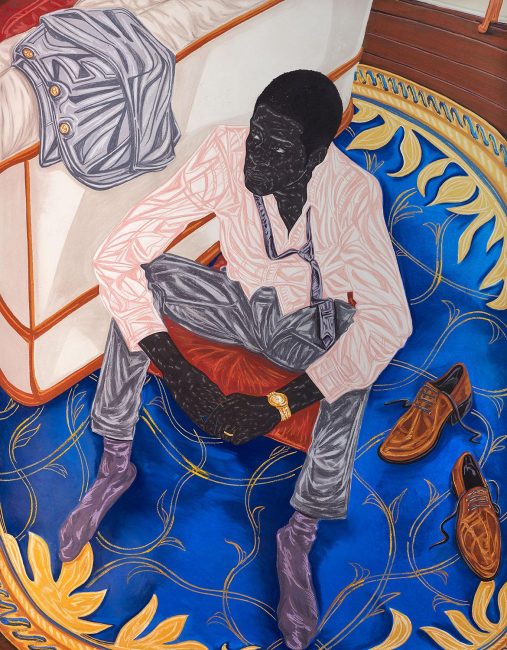 From Toyin Ojih Odutola
A Misunderstanding with the Mistress © Toyin Ojih Odutola
---


A look at Ojih Odutola's best-known body of work: an illustrated story that chronicles the private lives of two fictional aristocratic Nigerian families if colonialist and slave-trade interventions had never disrupted the country.
A definitive and long overdue monograph revealing the extraordinarily prolific career of the artist Wes Lang, whose frenetic and manic paintings bring together ideas and icons mined from a post-pop American landscape.
---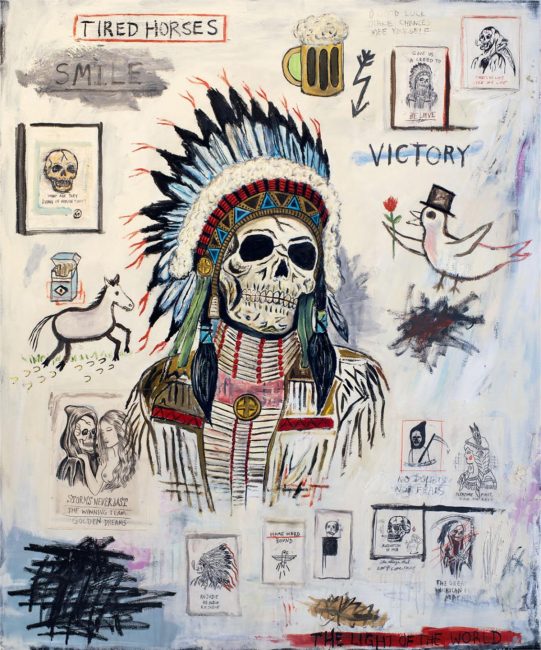 From Wes Lang
Return of the Heroes © Wes Lang
---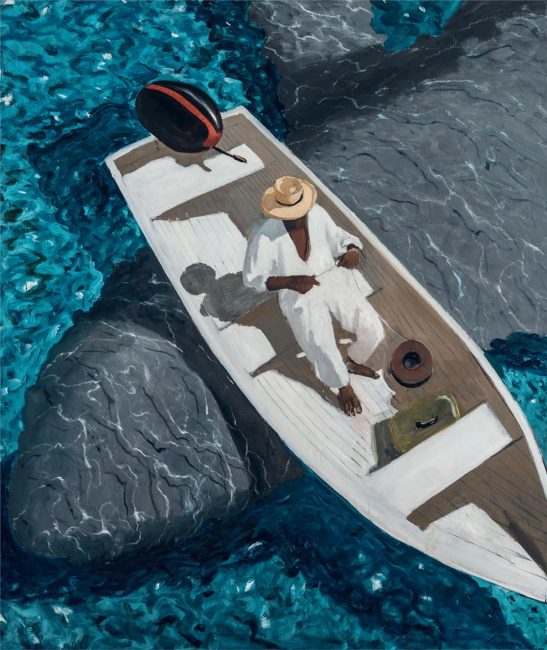 From Julio Larraz
Curious and Curiouser © Julio Larraz
---


A retrospective on the life and art of this renowned Cuban-American artist, acclaimed for his refined and thought-provoking paintings with fantastical, Surrealist overtones.
The extraordinary paintings and watercolors of this contemporary British abstract artist, deeply influenced by the romantic English landscape tradition of Constable and Turner.
---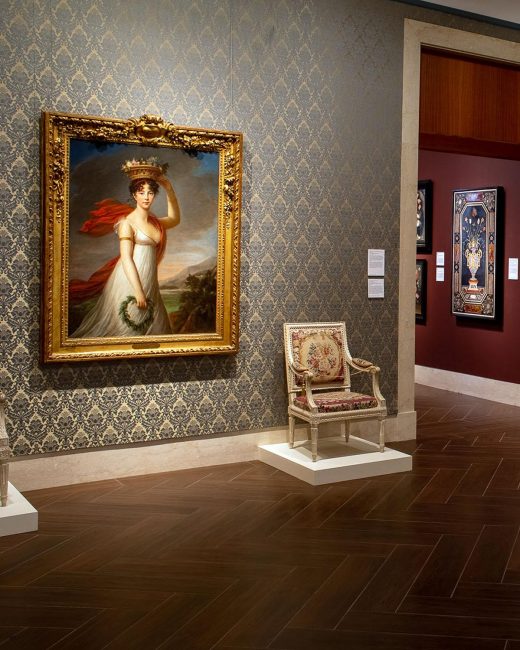 From Museum of Fine Arts, St. Petersburg, Florida
Julie Le Brun as Flora, Elisabeth Louise Vigée Le Brun, 1799.
---


Highlights from this small but exceedingly well-curated museum on the Gulf Coast of Florida, which boasts a world-class encyclopedic art and photography collection.
An exploration of the life of an unsung yet remarkable artist whose paintings and illustrations of everyday objects and mechanical devices are familiar yet mysterious.
---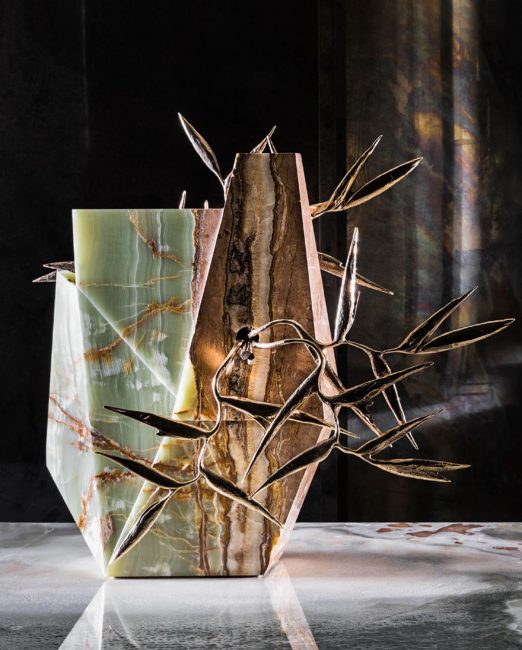 From Gianluca Pacchioni: Minimal / Baroque
---


An intimate and complete journey into the world of Gianluca Pacchioni, sculptor, designer, and master in arts and crafts.
Maria Cristina Finucci is an artist on the contemporary scene whose provocative and visually striking work raises awareness of the current climate crisis.
---
(MOTHER) NATURE
---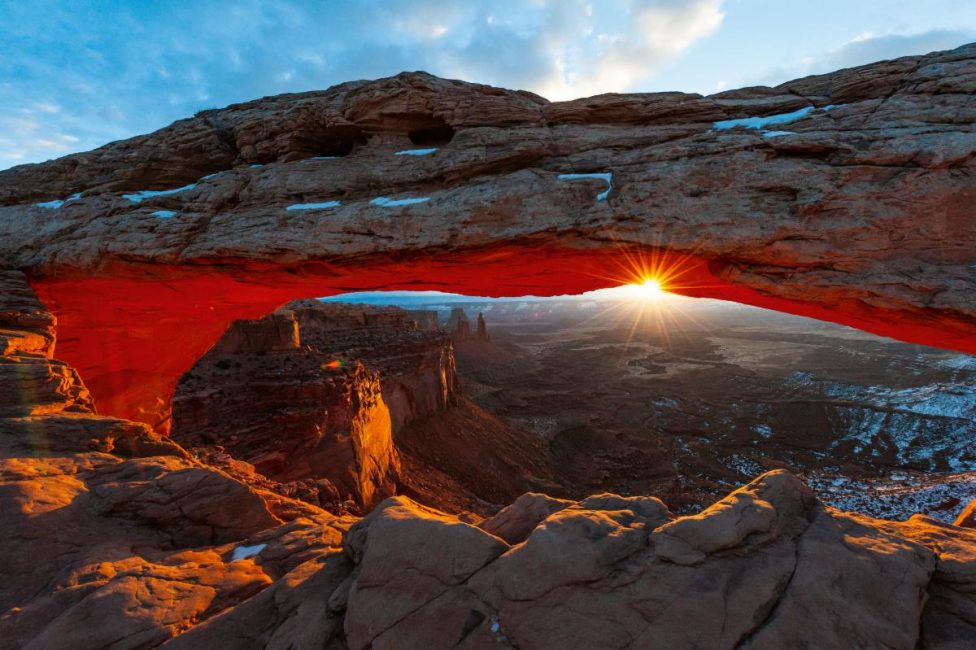 From Seeing Silence
Photo: Pete McBride
---


Award-winning photographer Pete McBride takes readers on a once-in-a-lifetime escape to find places of peace and quiet—a continent-by-continent quest for the soul.
Intimate stories from notable and influential women that celebrate the early stages of life and the start of motherhood.